How delighted I was when I opened our Kitchen Science Box from Raddish. I love to cook and my son does too. I've always considered cooking with my kids part of their homeschooling. I like teaching them measuring and how to cook as a natural part of our homeschool experience.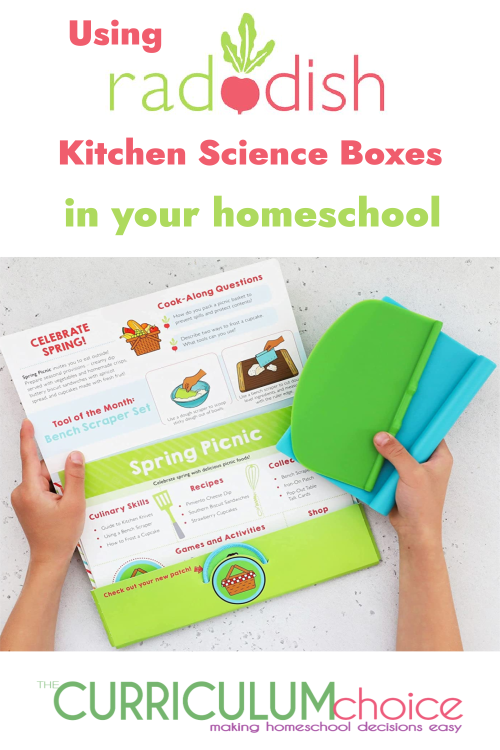 But what's a mom to do if cooking just isn't her strength? How can she add cooking to her homeschool? And what about a busy mom who has little time for planning or adding kitchen time to her homeschooling, it seems such a supplemental subject to her and she never has time to add it.
The Raddish Kitchen Science Box is all about bringing science into the kitchen.
Whether you are one of those moms or not, a Raddish Box seems a great option. It's very high quality and it's full of easy to follow and implement themed ideas with recipes to try in each box! We've enjoyed working out of our science box over the last few weeks. There's much more in it than a few science experiments! Here's what's inside: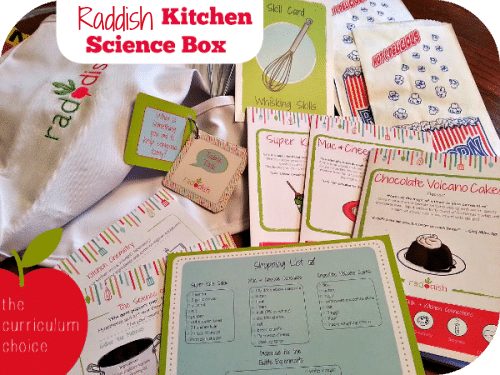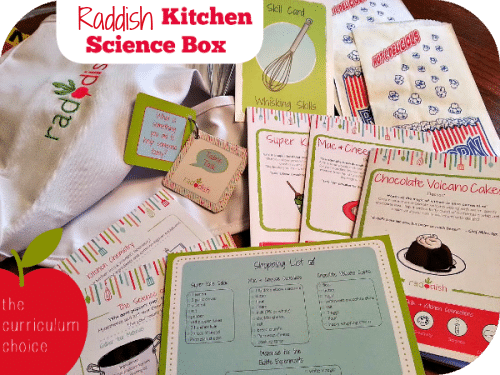 Raddish Apron (if your first box)- At first I thought this would be too "babyish" for my 11 y/o but he actually ended up wearing it when he got down to the recipes. Younger kids will LOVE it.
Whisking Skill Card– The skill for this box is whisking and is applied to each recipe in the box. It explains what the skill is and how to do it.
Whisk-This box also includes the whisk itself. I think each box comes with some item the child can add to his own cooking equipment collection.
Whisking Skill Badge– To be ironed on the apron. Your child will get a badge with each skill acquired. What a great idea!
3 Recipe Cards (one for each recipe)- These are beautiful, three fold laminated cards that are engaging and easy to follow for the child. They illustrate the ingredients you need, steps, related tips, educational info and mini experiments!
3 Recipes in this box are- Super Kale Salad, Mac & Cheese Cupcakes, and Chocolate Volcano Cakes
Kitchen Chemistry Cards with 3 kitchen experiments- Floating Egg (water density due to salt content), Vinegar Volcano (chemical reaction of vinegar and baking soda), and Water vs. Oil
Science of Popcorn Card- Uses scientific method for an experiment using prediction on popcorn size before and after popping. The box also includes fun popcorn bags to fill and then eat the popcorn you make together afterward.
Shopping List– Totally helpful and gives you a list of items needed for every activity in the box. When it comes time to go to the store bring the card and save yourself extra trips. Helps the busy mom for sure.
Table Talk Cards– Tidbits to start you conversing with your child.

What I loved about Raddish.
Raddish teaches skills. It's my belief that this sets the program apart and makes it unique and of greater value. The fact that the themes are tied together with practicing a skill bring method and continuity to each box!
Raddish brings families together. The program isn't something you will hand to your child and walk away. It is designed to be a family event when you open the box. Though many of the cards can be read and understood by your child, they are meant to be worked on together. At the same time it is not something your child looses interest in and then you end up doing it all either! The table talk cards bring families together while working on or eating the recipes they just made.
It's well made and well presented, of high quality and design.
Themes make each box fun and refreshing. I don't think a subscription with Raddish would get boring. A new theme each box would make each month a new kitchen adventure.

Why my child enjoyed his Raddish box.
The Raddish cards are engaging for kids. They have large images on them and keep the directions easy to read and use. They explain each step simply and forth right. They are beautifully designed, of good quality, and very appealing to a child. This will not be a product you will do all the work with. The contents of the box are engaging. My 11 y/o can follow the recipes independently. This made him feel comfortable in the kitchen able to take charge of preparing the recipes and experiments.

How we used our Raddish Science Box to supplement our homeschooling:
Honestly, we have yet to do all the activities in the box. It looks small on the outside but there really is a ton to explore together in it. I can see us easily working out of one box for a whole month and beyond. The cards and contents we will keep to add to our homeschool kitchen. So, I feel it is worth the expense because you get many ideas planned for you. You only have to get the materials and have fun! We've been doing a recipe or experiment a week. So far I have introduced the skill and at another setting we made the Volcano cake.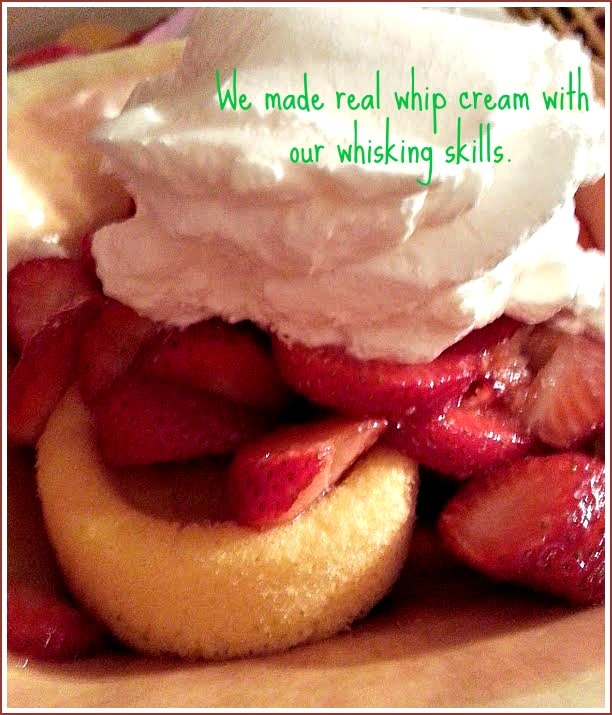 While making the whipping cream by whisking, my child discovered it was quite a laborious job. We discussed the stages and that if you go beyond stiff peaks you eventually get butter. It brought up discussion on pioneer life. It's these types of interactions that make homeschooling fun. We used our homemade whip cream for strawberry shortcake. The lasting elements of these boxes are the skills your child keeps forever!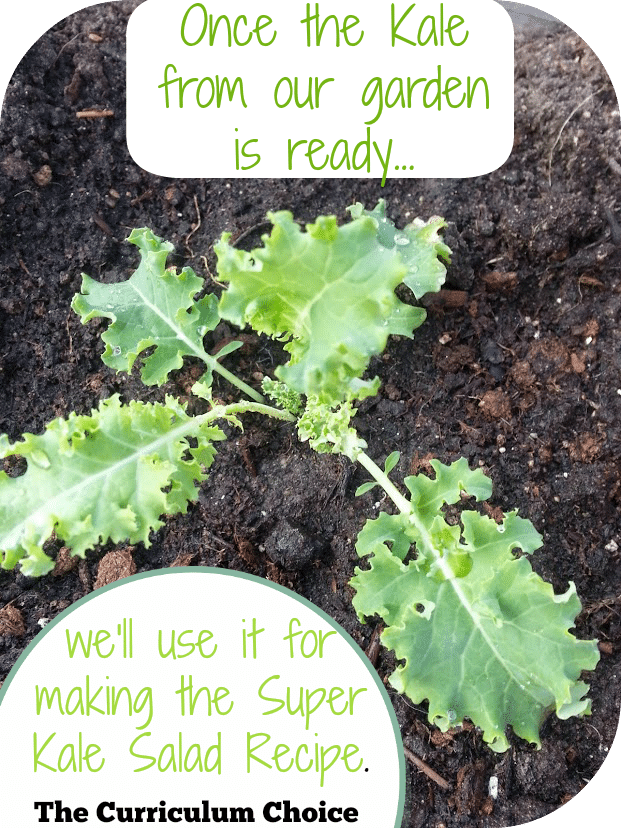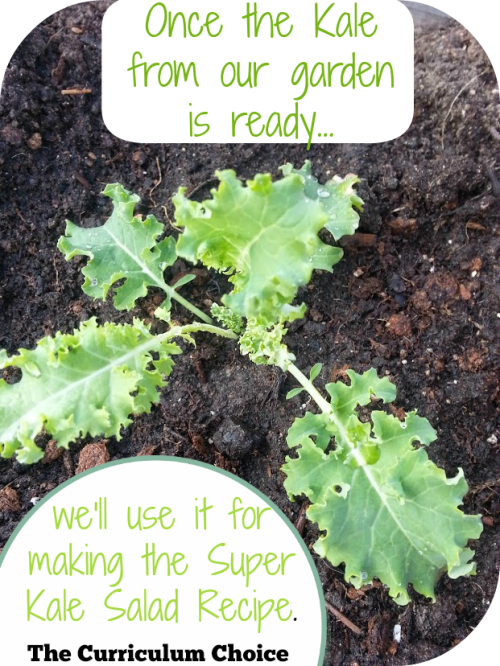 We'll be using the ideas in our Raddish Science Box for a while as they apply to our life and homeschooling. I'm saving the Super Kale Salad Recipe for when the kale in our garden is ready for harvest. Here is how it looks now.
Where to Buy a Raddish Kitchen Science Box
You can buy Raddish Boxes at raddishkids.com. You can add extra materials for siblings if you plan to use the box with more than one child. A subscription in which you receive a box a month is $27.95/mo. There are discounts for buying in 6 and 12 month quantities.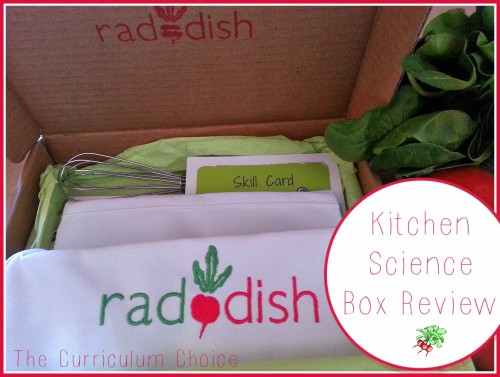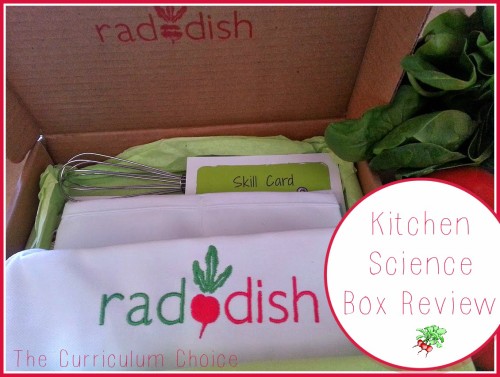 More Hands-on Science