Throughout the ages people have sung, recited, or read poetry. Poetry seems to have always been a vital aspect of human life, and as homeschoolers we have the opportunity to introduce it to our children in such a way that they will enjoy and be inspired by it for the rest of their lives. The authors at The Curriculum Choice share their favorite poems and poetry resources so that your family, too, can enjoy poetry as you homeschool. We share with you the poetry homeschool.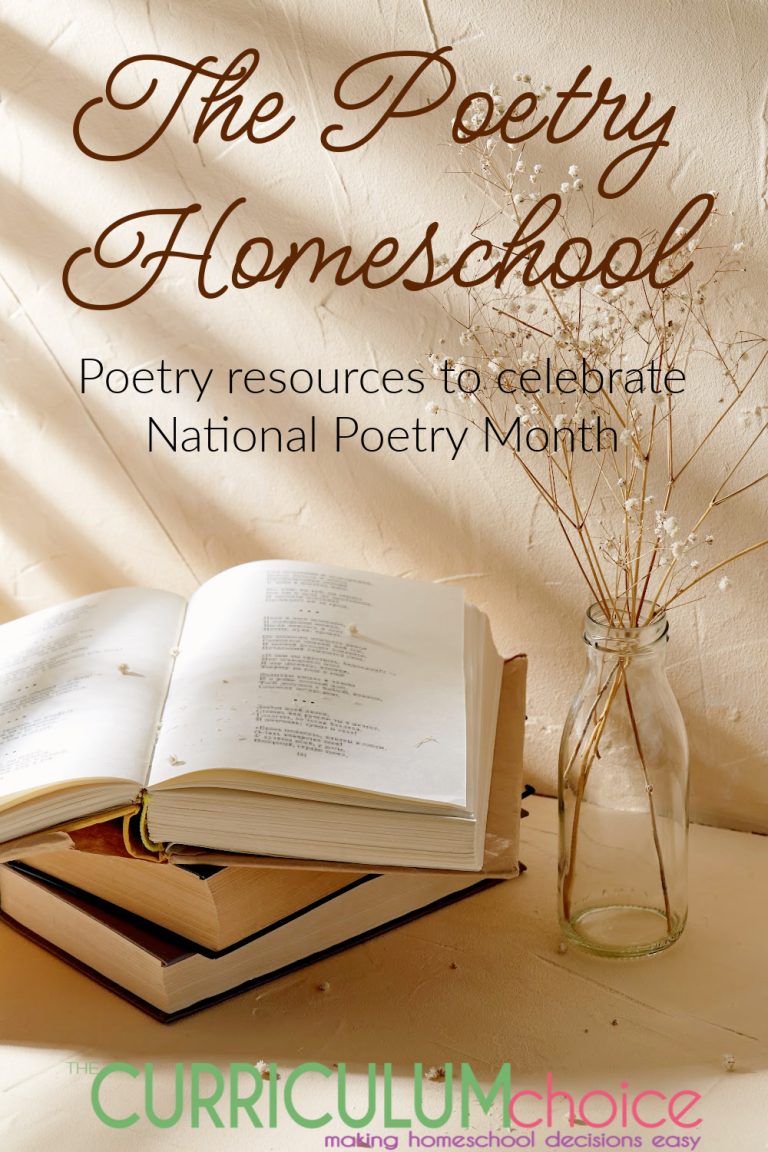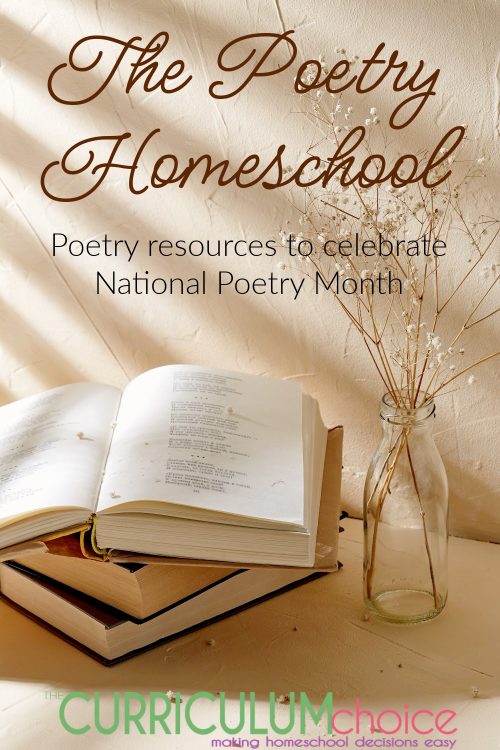 The Poetry Homeschool
"Not until children have heard and read hundreds of poems, often over and over, should there be any formal teaching of the mechanics of poetry. Of that I'm convinced. Otherwise, they, like many people, will think poetry is only about rhyme, rhythm, and schoolwork, and will learn to hate it.
So someone must read poetry to the children."
Here are some of the ways we've done it in our homeschool:
We read the Bible, which is full of poetry, and sing Psalms and hymns. I've written about the New Genevan Psalter that uses melodies that spread like wildfire through Reformation Europe among both Protestants and Catholics. I have also reviewed Then Sings my Soul, a book of hymns and hymn history, Mostly Canticles, a book of Bible-based songs, (now available free online), and Thoughts on Finding God in the Hard Times by Matt and Beth Redman, as well as The Poetic Wonder of Isaac Watts about the father of English hymnody.
We also read other poetry. Robert Louis Stevenson was a favorite when the children were young. We also enjoyed several of Ambleside Online's yearly poetry anthologies, Favorite Poems Old and New, Kipling (my husband loves to read Kipling out loud), and Longfellow. I love Mary Oliver's nature and dog poetry. We also enjoy Wendell Berry's rich, moving poems about all the sorts of topics a Christian farmer-poet would consider. And Beowulf as translated by Seamus Heaney is incredible; get the illustrated version if you can.
In all these cases, the way we enjoyed the poetry was simply to read it, let our tongue play with the words, and take time to experience the experiences.
The way to ruin poetry, for your children and yourself, is to start analyzing it before you love it.
That being said, our children have enjoyed poetry in their schoolwork as well. The two lovely language books by Emma Serl, Primary Language Lessons and Intermediate Language Lessons include some great poems.
Most literature textbooks discuss poetry. Our children enjoyed the old edition of Grammar of Poetry by Matt Whitling which includes a short but great anthology of 'non-sissy' poetry at the back. And we have watched live Shakespeare in the park almost every summer for years. We studied Beowulf using Veritas Press's Omnibus. And, somehow, our children did learn the mechanics and vocabulary of poetry without losing their love for it. For that I am very grateful.
Some of our happiest memories involve poetry; I hope your family will have that experience as well.
Tricia at You ARE an Artist and Hodgepodge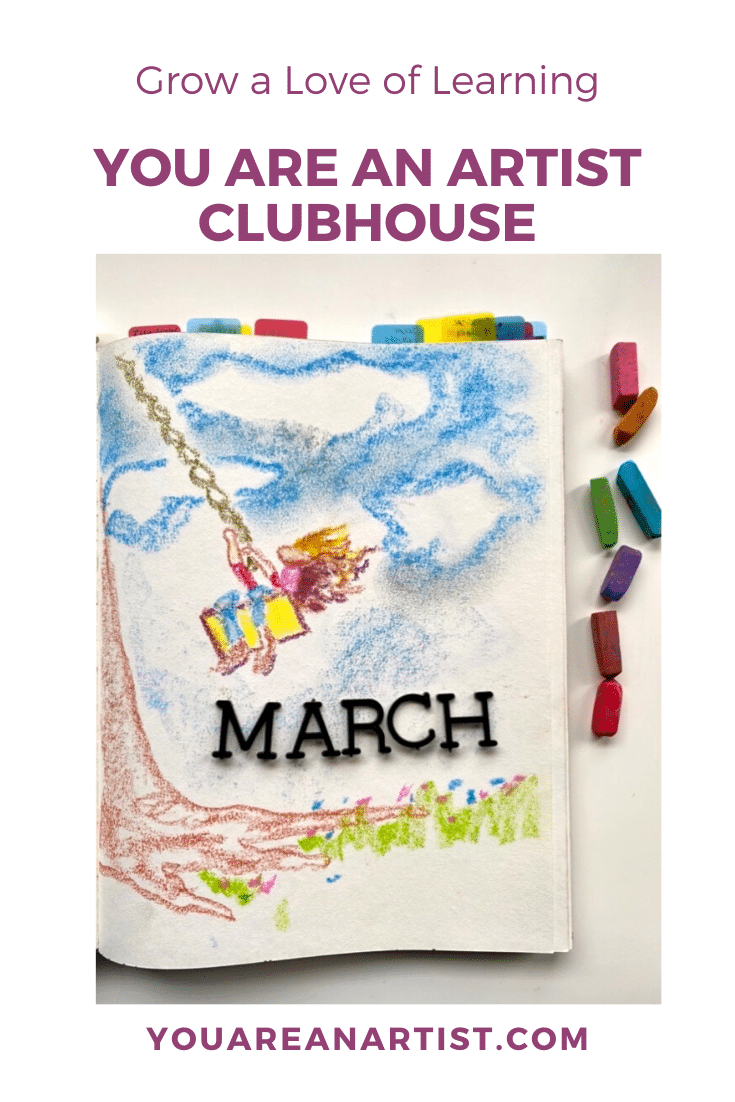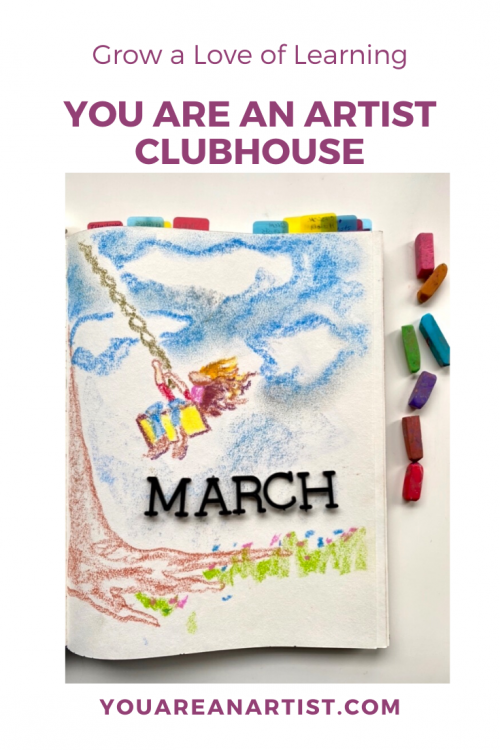 "How do you like to go up in a swing, up in the air so blue? Oh, I do think it the pleasantest thing ever a child can do!" -Robert Louis Stevenson
I agree with that excellent advice from Annie Kate on growing a love of poetry! Another lovely way to have a poetry homeschool is with poetry tea time. I see so many beautiful images on social media of fellow homeschoolers enjoying poetry tea time. Your tea time can be as simple or as elaborate as you'd like. But always a treat! The idea is to make time for poetry each week.
Just last week, we shared The Swing by Robert Louis Stevenson with our You ARE an Artist Clubhouse members. Nana offered an accompanying art lesson. Perfect for your poetry homeschool!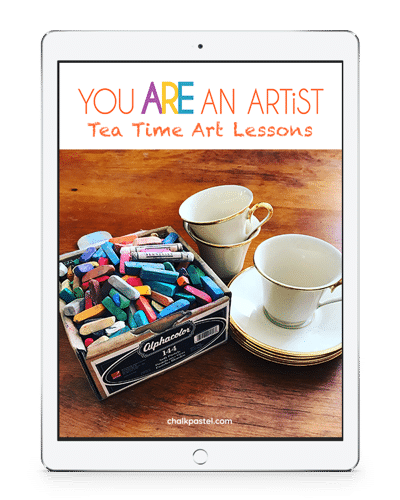 Grab your favorite book of poetry or your current read aloud and pick a favorite art lesson from this extensive collection. Oh the memories you and your artists will make with Tea Time Art Lessons!
My review of Grammar of Poetry by Compass Classroom: We have a love of poetry. Robert Frost, Shel Silverstein, and many of those in 100 Best Loved Poems by Dover Publications. Yet I felt – and our older children asked if – we could dig deeper and study about poetry. The art of poetry to be exact.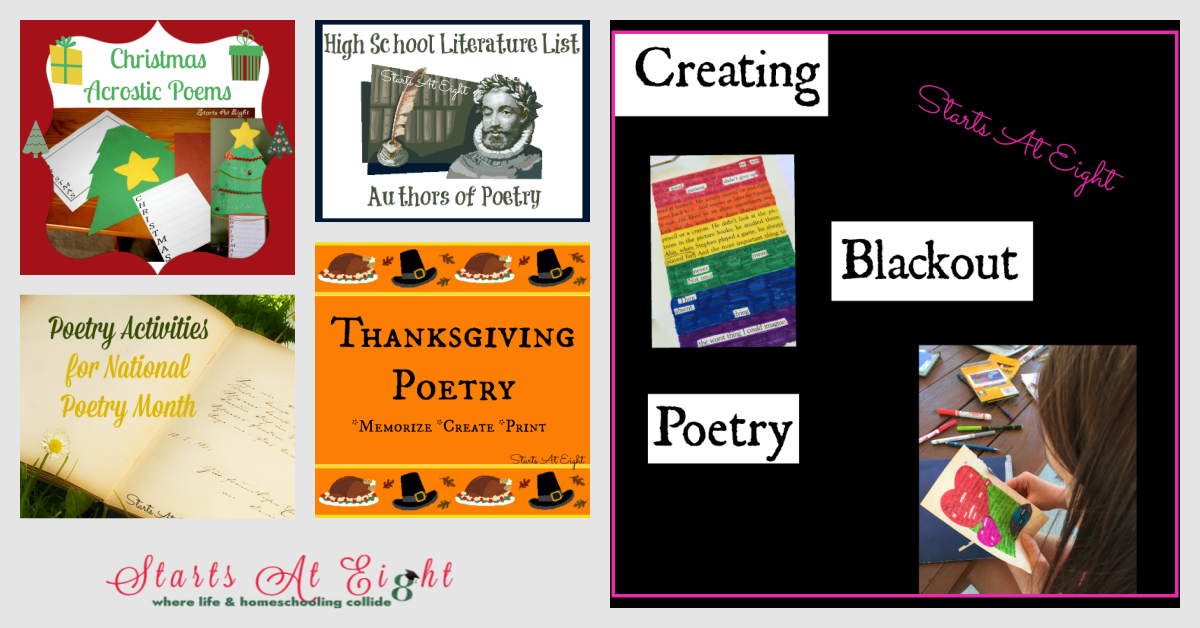 While I didn't love poetry in school, I grew to love it more as I spent time reading and exploring with my children. Here are some of the ways we have included poetry in our homeschool:
Poetry Homeschool Treasures from The Curriculum Choice Archives: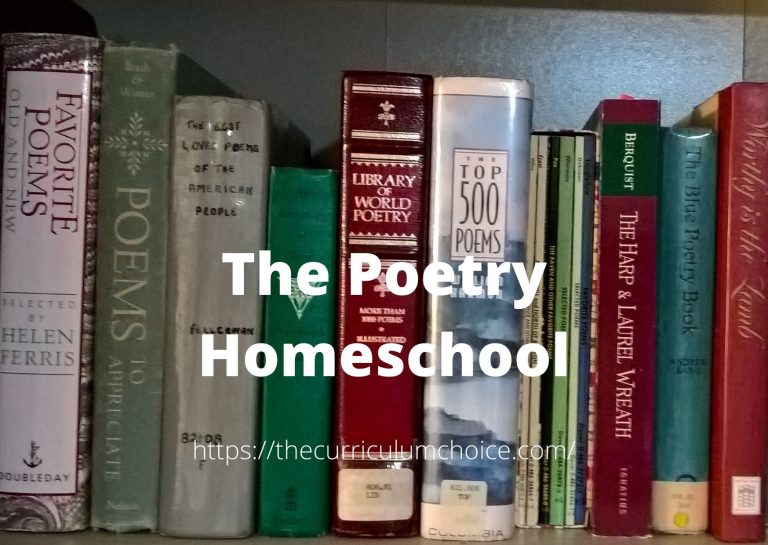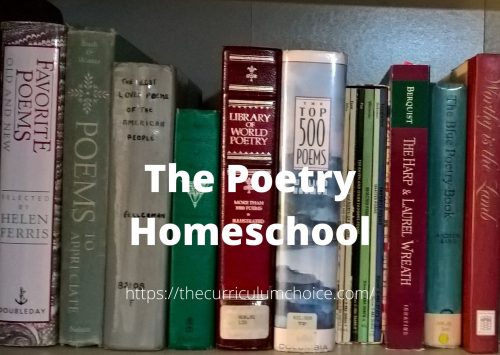 Did you know that our Curriculum Choice review team features a different homeschool topic each month? You can see what they have shared on various homeschool topics under Review Team Features.
~ Originally published March 2020 by Annie Kate