Konos Unit Studies offer hands-on learning with a Christian worldview.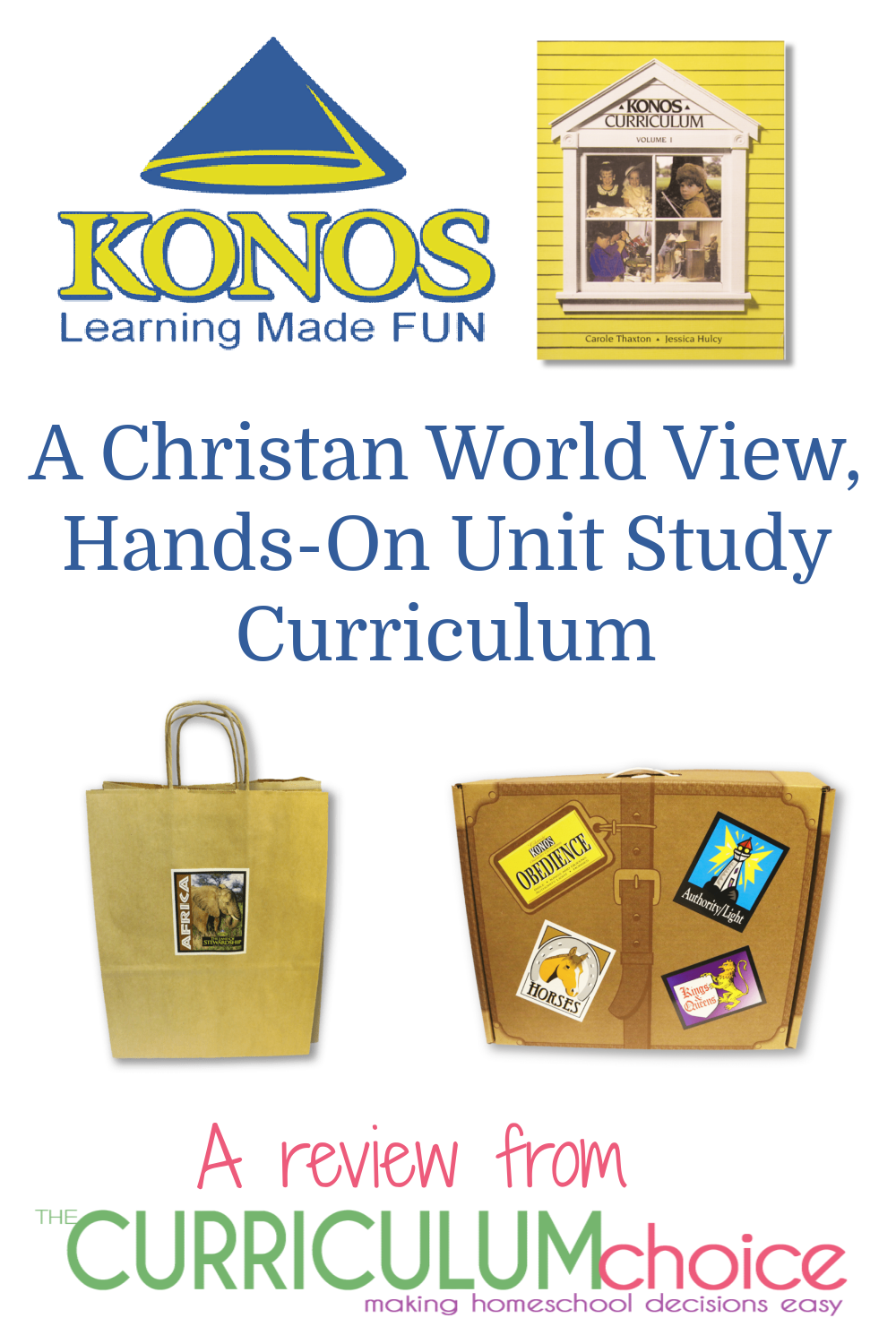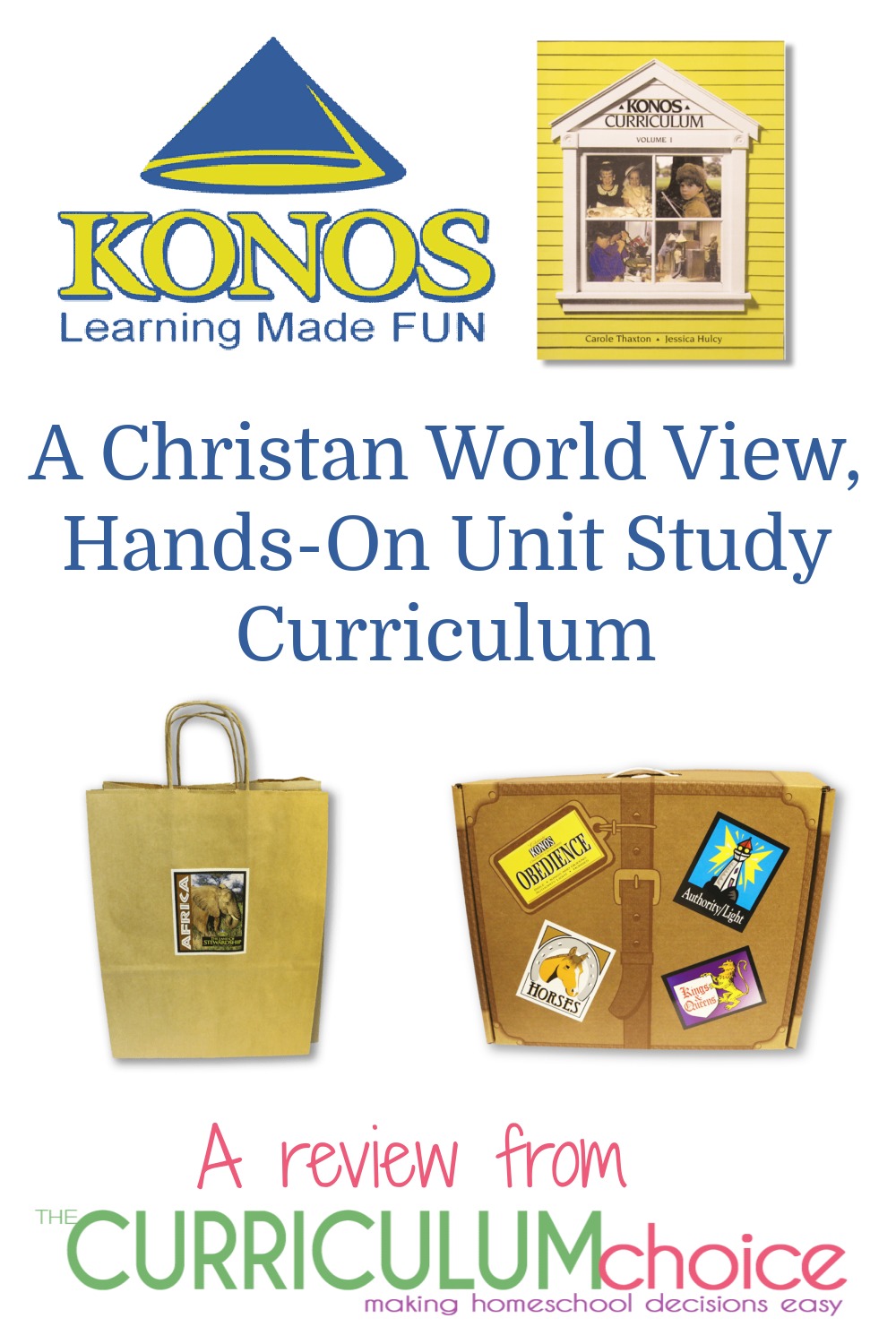 Konos Unit Studies
The Original KONOS Unit Studies Volumes consist of three different volumes. Each volume encompasses two-three years of study and are about 400 pages full of every subject you could possibly imagine! There are HUNDREDS of activities to go along with each unit.
KONOS Unit Studies Original volumes were simple. No bells. No Whistles. Just three volumes with an organized system of units (Godly character traits), a thorough categorizing of ALL subjects required into those different units, and a wealth of KONOS' famous, fun activities to explore with. It also included weekly lesson plans
The subjects included are:
social studies
practical living
math
language arts
creative expression
Bible, science
arts & crafts
field trip ideas
music
history
geography and the list goes on!
The goal behind Konos is to teach and instill character within our children.
Instilling character is accomplished by reinforcing the character traits within the subjects listed above. Volume II consists of the following character traits: Inquisitiveness, Responsibility, Love/Generosity, Courage, Wisdom and Loyalty. You do not need to follow these traits in any particular order and may choose to skip around as much as possible. However, Volume I is geared more towards the younger learner.
A complete math and language arts curriculum are both still needed
Konos does not offer an in-depth study of these subjects. However, your child will still receive a very large amount of writing, story telling, and reading from this curriculum.

Everything your child will need from grades kindergarten through eighth is included in the above three volumes.
This is an all inclusive unit study. Every child, from kindergarten through eighth grade can learn at the same time. Konos is divided into younger, middle and older sections. For example, if you are learning about pets in the Responsibility unit, the younger dictates ways to compare and contrast cats and dogs, the middle may write a list and a short research paper and the older may make an extensive list, research and prepare a paper and presentation on what they had learned about the different breeds.
A week-by-week schedule is another plus to Konos.
If you need a little bit of guidance, the authors have included a weekly break down. If you are feeling a bit daring, just pick and choose the activities that you feel your child(ren) would benefit the most from.
A book list at the start of each unit is provided.
I have reached the point where I look at the week's sub-unit and will reserve anything and everything at the library that I feel would benefit and enrich our study. We use the library for everything! At any given time our home is brimming with over 100 checked out books all reinforcing our trait for that month and the sub-units within that trait.
How KONOS Unit Studies Work in Our Home:
My children and I have been working with volume II this year and have loved every minute of it! At this time, we are studying Courage. For the past three weeks we have been traveling through the Bible, reading the history of the men and women who exemplified courage while facing danger, death or betrayal as well as other historical figures. We read about Daniel in the lion's den and researched different interesting facts on lions. My seven-year-old wrote brief paragraphs on lions while my five and three-year-old children drew a picture. Also, we listened to a lion's roar and talked about seeing the lions at the zoo.
An example of the many hands on activities is our fleur de lys flag we created to remember the courage of Joan of Arc. We marched around our neighborhood as soldiers and priests like in the battle of Jericho from the Bible. We made a sling sho. We also completed heat experiments with fire as we learned of the courage of Shadrach, Meshach and Abednego. This upcoming week, we will be reading "Call It Courage" while eating coconut, mangoes, bananas. We'll learn about sea life, and where Polynesia is located on the globe.
I highly recommend Konos for any parent who wants a fun, challenging, interactive and multi-level curriculum. You will be required to dedicate more time into the lesson plans, gathering supplies and preparing than your usual workbook curriculum; however it is WORTH IT! Jessica Hulcy and Carole Thaxton created Konos for their children and I am so thankful that they made this available to other homeschooling parents.
Each volume costs $110. Yet consider that this is a two-year all-inclusive study! For more information visit www.konos.com.
An Update on KONOS Unit Studies:
Since the original publication of this review (December 2011), KONOS has added KONOS-In-A-Box and KONOS-In-A-Bag.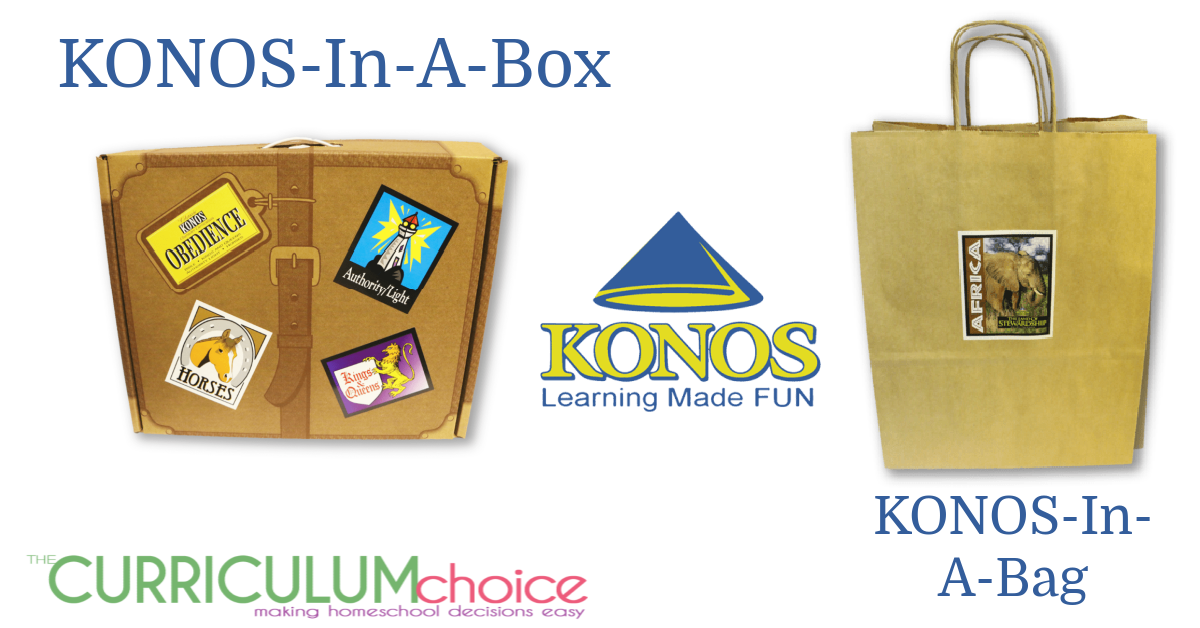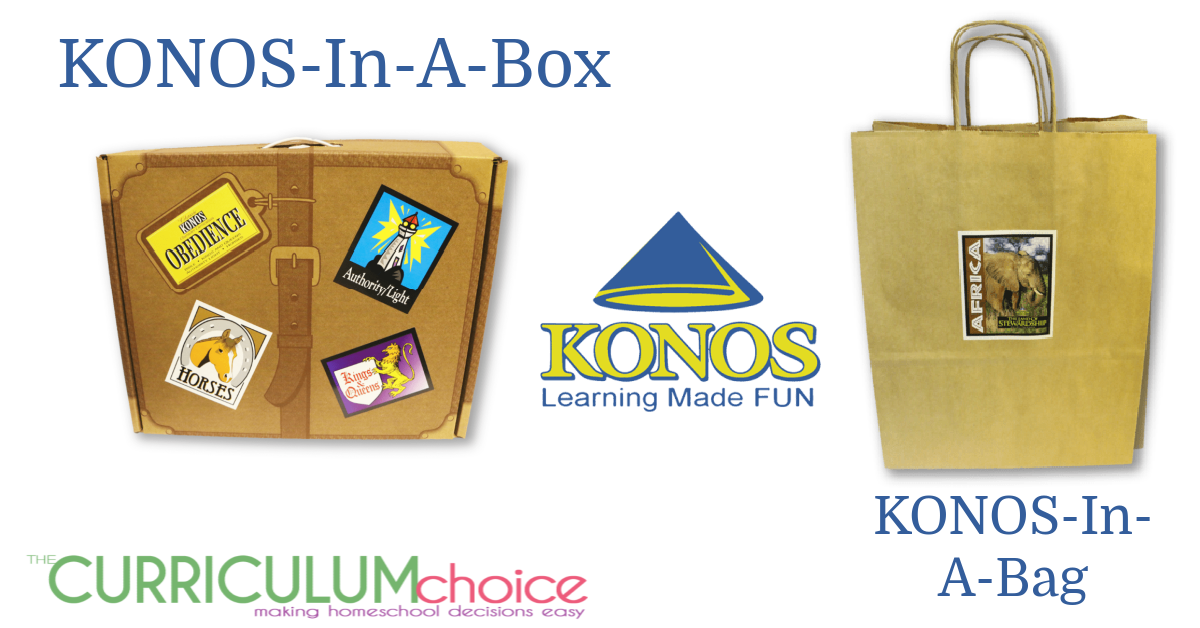 KONOS Unit Studies was adapted from the Original Volumes (which you can still purchase) into KONOS-In-A-Box & KONOS-In-A-Bag.
These adaptions provided several changes such as daily lesson plans vs. the original weekly lesson plans. Also, the KIB's provided a mini-library of books, some of the harder-to-find crafts, and a brand new language arts addition that used KONOS tried and true method of visual learning applied to diagraming sentences, outlining writing assignments, and so much more!
Be Sure to Check Out All Our Unit Study Resources