With My Father's World 1st grade your child will experience the Bible, God's Truth, integrated into social studies, history, geography, science, math, language arts, literature, art, music, and character development.
My Father's World 1st Grade
What immediately drew me to My Father's World is that the curriculum is the fact that it is fairly stand alone. You purchase either the basic set or their deluxe set, and you are ready to go! I adore this as our little library in this rural community really doesn't have the variety or selection of books that we were used to in San Diego. This means filling in blanks or filling out a curriculum is a challenge now so a curriculum with most of the absolutely necessary books included was a huge plus to us.
However, like the true bibliophiles that we are, I wanted the option of having more, should we be able to find them. True to the Charlotte Mason element, the curriculum is surrounded by the "living books" concept so the usage of books is completely up to you. I love that they include this in every year.
About My Father's World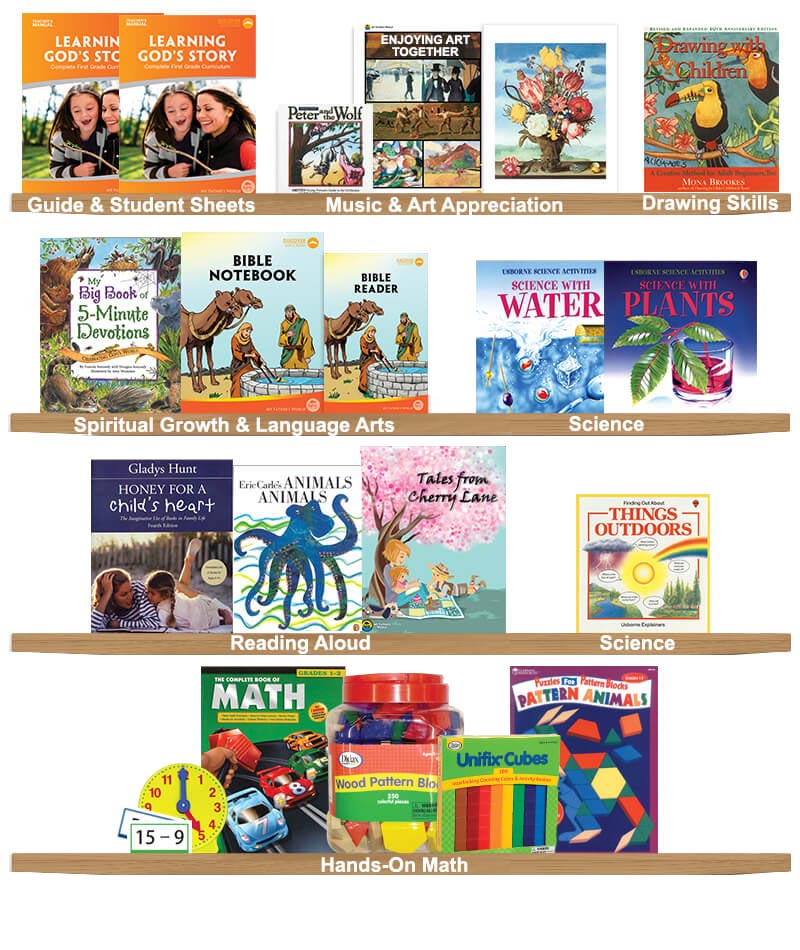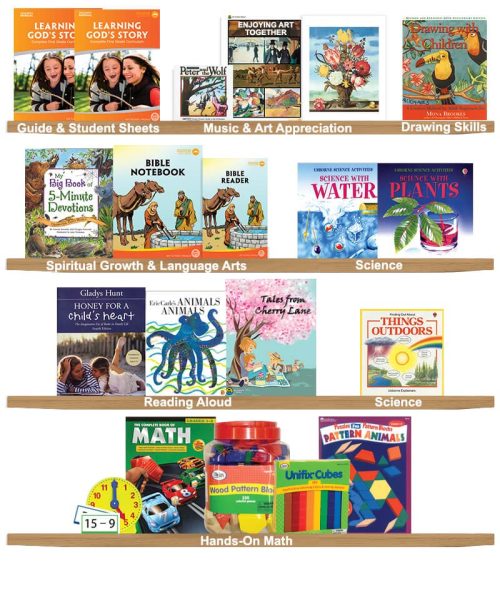 My Father's World isn't just a Charlotte Mason style offering but rather a unique fusion of sorts, merging both "the best of Charlotte Mason, classical education, and unit studies with a Biblical worldview and international focus."
My Father's World offers grades K-2nd grade as a more independent, semi-stand alone element and then moves into a family 5 year cycle that works around a central theme. The 5 year cycle is specifically geared for multiple ages, for grades 2nd-8th so there is savings to be found as families with more than one child use the same program to teach all children in 2nd – 8th grade.
They also offer a bridge year called Adventures in My Father's World, which is geared for families 2nd or 3rd graders who have no siblings in 4th – 8th grade.(We will be doing this program next year as I have a 4year old and a 7 year old.)
Our Adventure with My Father's World 1st Grade
Currently we are working our way though My Father's World 1st grade. I adore this program as it is laid out in an easy to follow, daily workbook fashion. It's easy for me to combine the integrated social studies, science, art and Bible elements with both kids, while focusing independently on the phonics and math. My boys love that they are learning together, doing the same things, despite their age and grade differences.
The curriculum does include a 1st grade phonics-based reading program that focuses on the Bible and more fun, hands-on math activities. We include our own K4 phonics and and additional math program (Math U See) for both boys as I found their math not as intensive as I think it needs to be for the grade.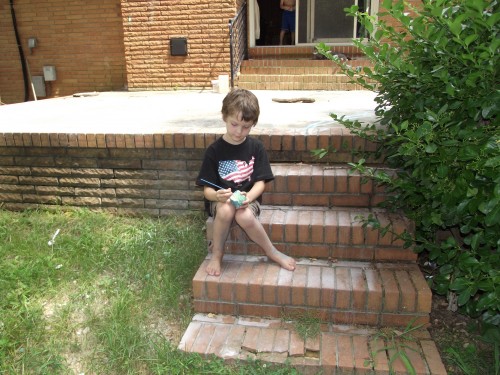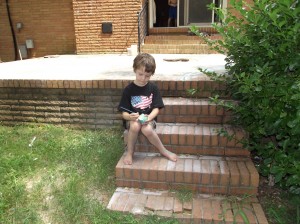 Art Music and Crafts Included in the Plan
One major element we always seemed to miss with our previous years curriculum was the arts; we simply didn't always make time for them.
With My Father's World, art, music, crafts, hands-on learning is a major part of the curriculum. Everything is planned out and outlined for you to see the day before so you can prep easily, using common household items most of the time. My boys have enjoyed this more consistent addition to our learning and I have found they have better attitudes and have better lesson retention.
Purchasing My Father's World
For a full curriculum, It's fairly affordable. For the 1st grade curriculum, their deluxe package is around $375 and includes all the books and things you will need.. As the years grow in complexity, so does the number of books included which will contribute to a steady raise in the overall costs. However, remaining competitive and within reach for most families.
Overall, My Father's World 1st Grade, or MFW, has been a blessing to our household. It's affordable, fun, engaging and the children really do learn.
Be Sure to Check Out All Our Unit Study Resources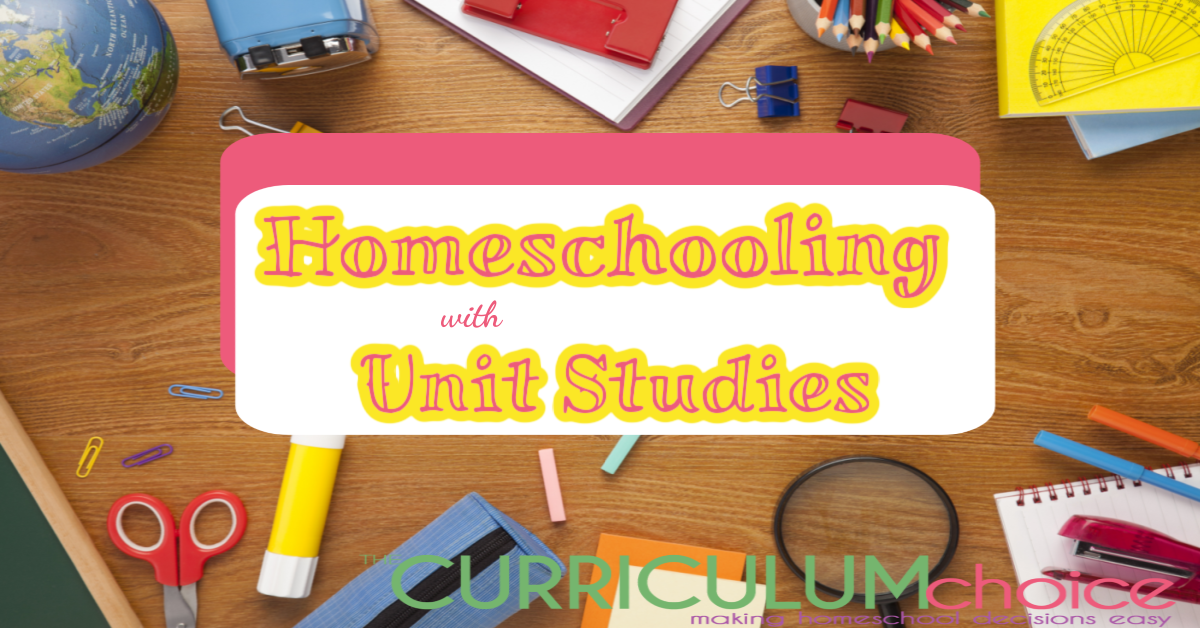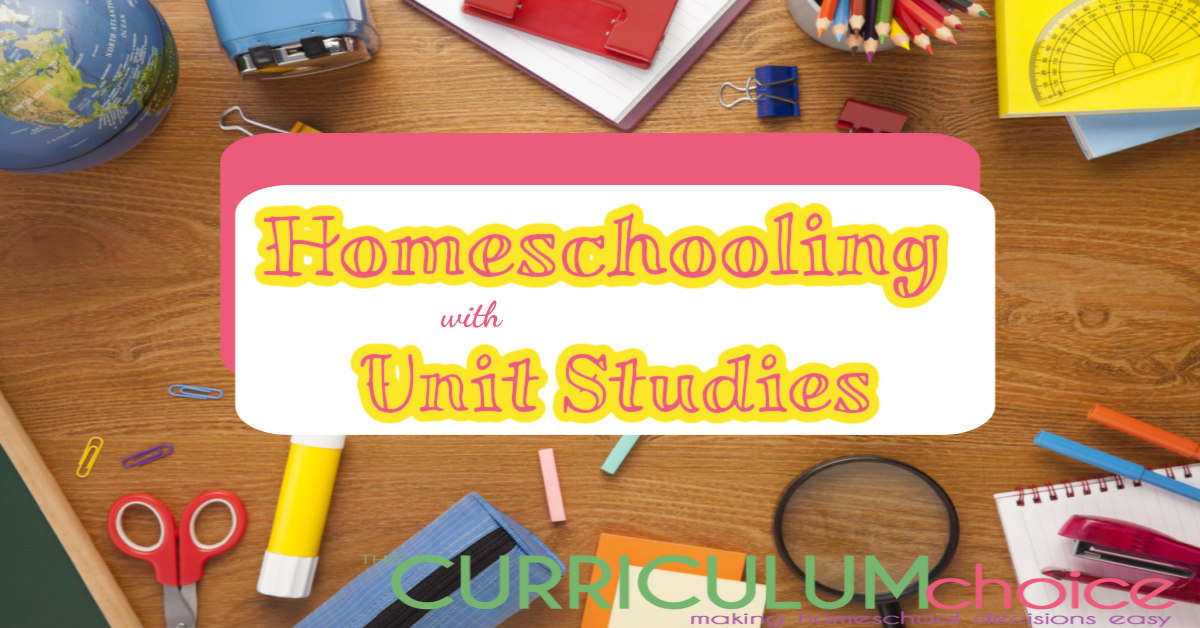 Originally published August 2011, written by Alison.