Classical Academic Press is one of my favorite homeschool curriculum providers. They have wonderful language programs, Bible study books, reading resources, and language arts books. We have enjoyed everything we've used. One of our favorites? Their Writing & Rhetoric series.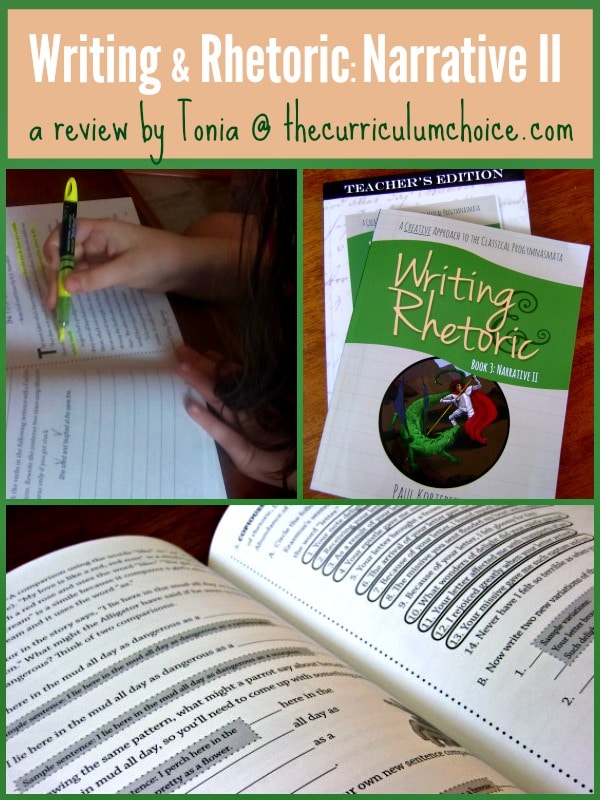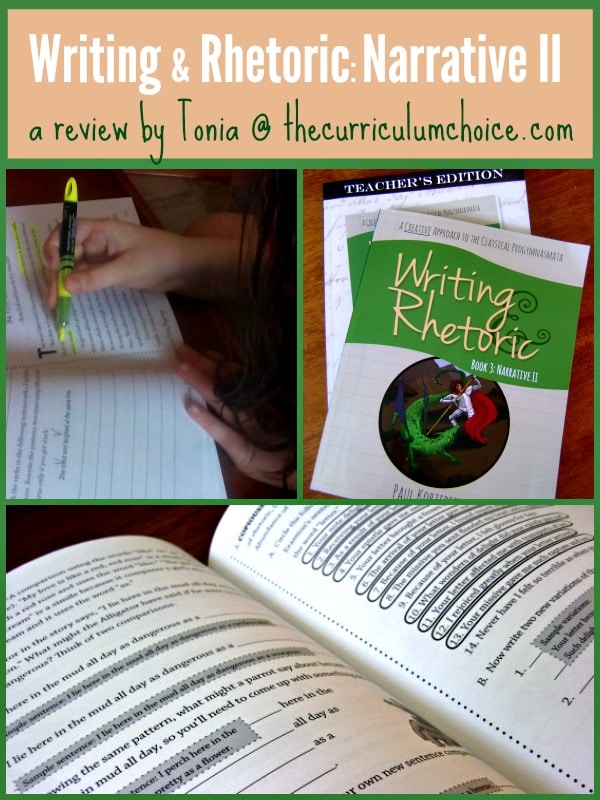 Writing & Rhetoric
Writing & Rhetoric is a series of 12 books (7 books are currently available) for grades 3-9 that teach the basic skills of writing through the lens of classical tradition based on the Progymnasmata. Classical Academic Press uses the Progymnasmata as the foundation of their series, breaking the complex steps down into manageable pieces. It's a perfect series for homeschool moms who want to use classical methods without having to figure it out all on their own.
The third book in the series, Narrative II (for grades 4-5), is very similar to the second book (Narrative I) but it begins to ask students to go a little bit deeper. Lessons still follow the same basic format but there are additional writing components (I really like the additional outlining assignments) and you can sense the slight transition from elementary to middle school in the included assignments. The creators of this program understand that moving from elementary to middle school is a gradual process and have carefully crafted a program that takes that learning and growing process into consideration.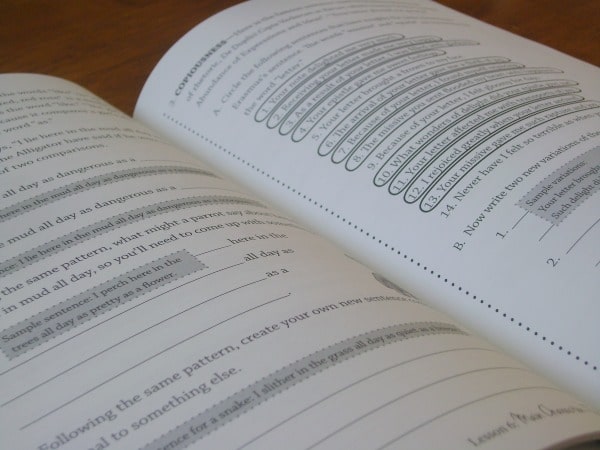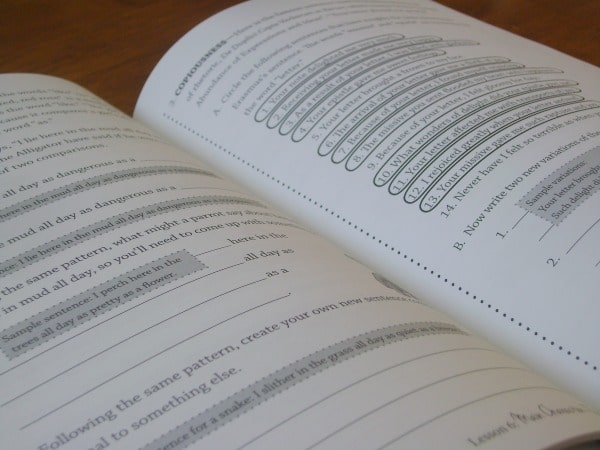 Narrative II
Like the previous books, this set includes a student book (reading & workbook combined), teacher's manual (a copy of the student book with extra teacher helps), and a downloadable MP3 of each lesson's story.
Narrative II follows the same basic lesson division as previous levels, including:
Tell it Back – Reading the introduction and story (or listening to the MP3), narration, and outlining
Talk About It – Discussion about basic facts of the story
Go Deeper – Examining the literary elements of the story and vocabulary work
Writing Time – Dictation and 'Sentence Play'
Speak It – Work on public speaking skills
The assignments cover some new territory – outlining assignments, defining the conflict between the protagonist and antagonist, and learning how to spot opinion in a historical narrative, to name some of the new tasks for older students who have already worked through the previous two books in the series.
Scheduling Narrative II
Each book in the Writing & Rhetoric series can easily be completed in half a school year (using two books each year).
We covered one lesson each week, over 3-4 days (depending on the length of the weekly writing assignments) and included a few other writing assignments in history or science each week.
Day One:  We worked through the 'Tell it Back' section, reading the introduction and story aloud before working on narration and outlining.
Day Two: We started the lesson by re-reading the story (I liked having my daughter read aloud – it's good practice for public speaking) before discussing the story with the 'Talk About It' and 'Go Deeper' sections of the text.
Days Three & Four: We worked on various writing assignments – dictation exercises, 'Sentence Play' activities, and other assignments as well as some of the 'Speak It' tasks.
Why I Love Writing & Rhetoric
I have a daughter who thrives on interaction and discussion and this program provides just what she needs. We can sit on the couch together and discuss writing and work on some assignments together before she works on her writing exercises. She loves that we are spending time together and I love that she is getting a deep and rigorous writing education.
Books in the Writing & Rhetoric series are available directly from Classical Academic Press.
Interested in reading more about Writing & Rhetoric? Here are my reviews about the first two books in the series:
~ Written by Tonia by The Sunny Patch
Save
Save