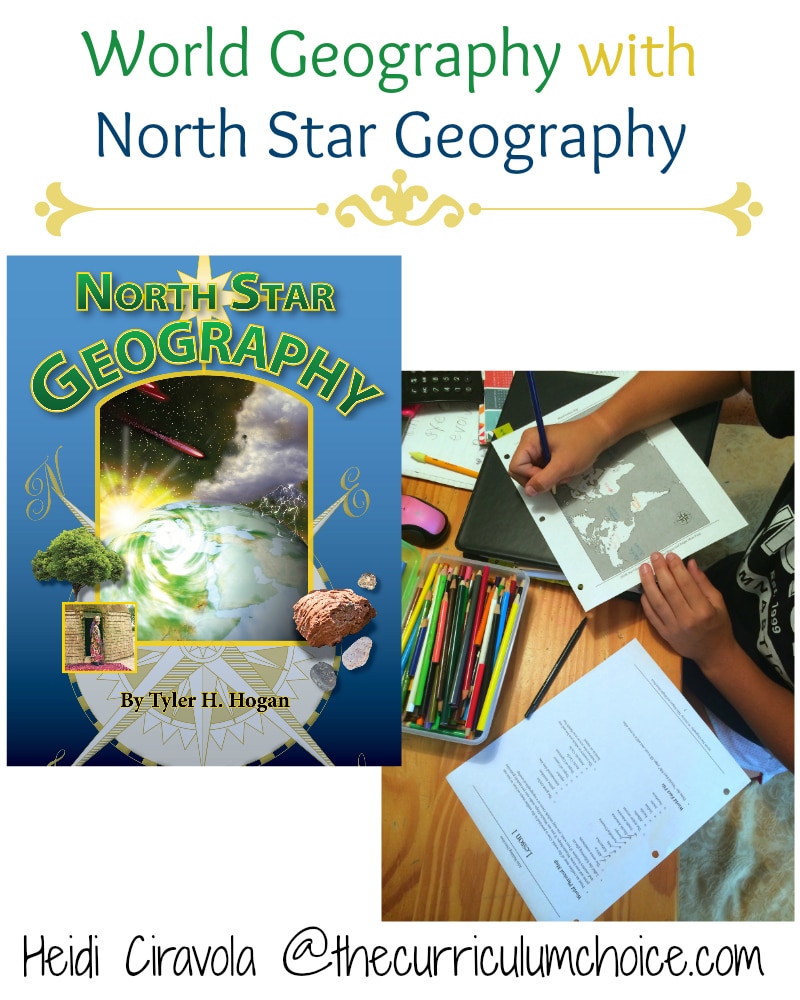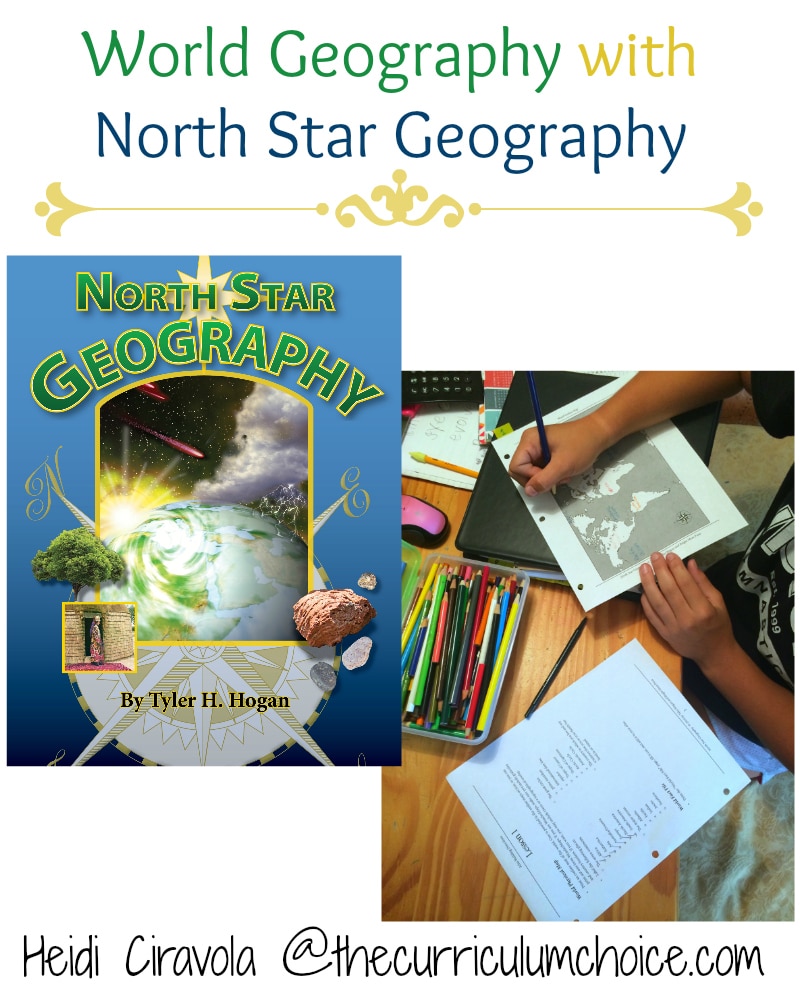 Upper lever grades can be both difficult to teach and difficult to find quality, comprehensive resources to teach with. We have had the pleasure of using North Star Geography in our homeschool, using it to fulfill high school history credit. North Star Geography earned my high school sophomore one credit for high school history, but beyond that we had so much fun with the projects and creating activities based on the information supplied within the curriculum.
This post contains affiliate links because I believe in this curriculum. See full disclosure policy for more details.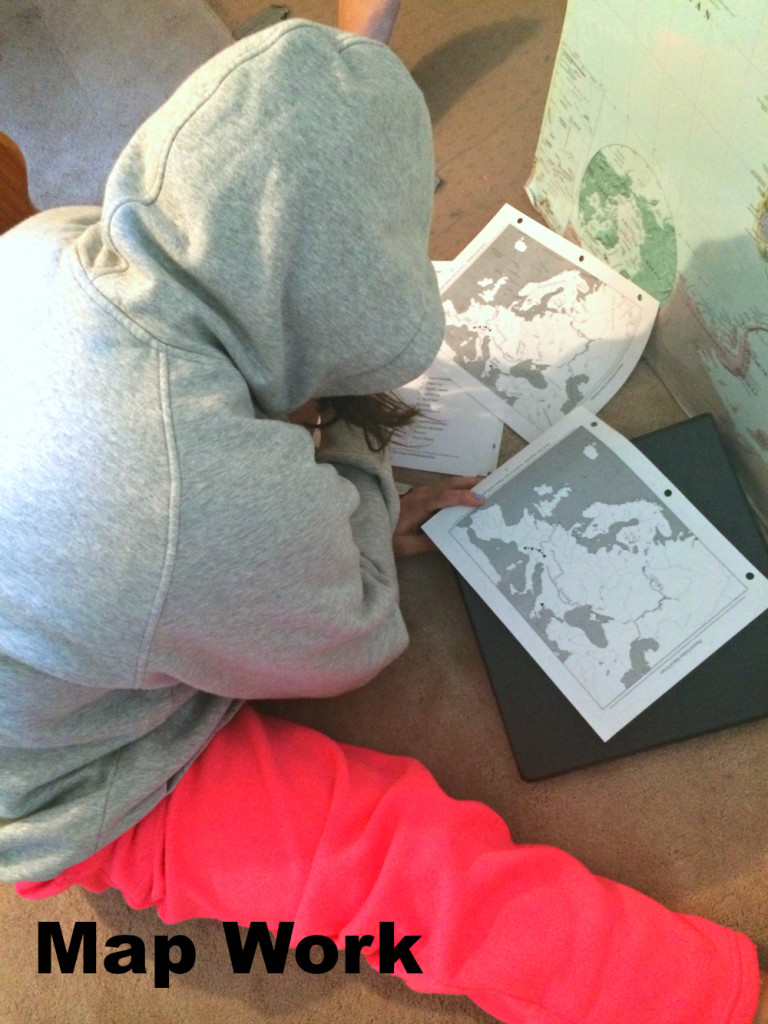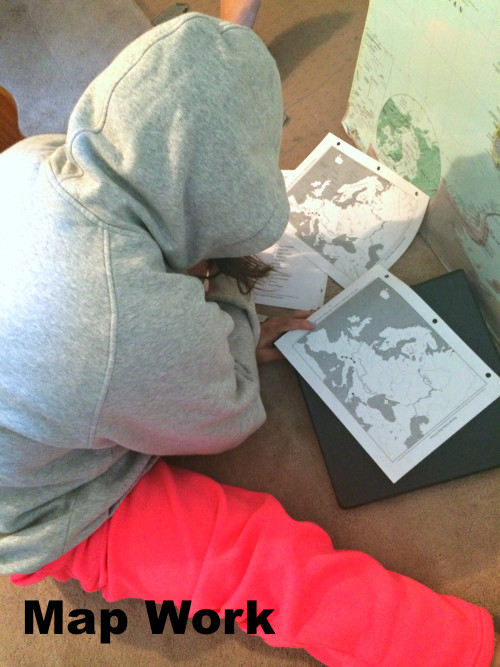 About North Star Geography:
North Star Geography is a year-long course for middle and high school students that covers:
Geography Skills – such as reading maps and navigation
Physical Geography – the lithosphere, hydrosphere, atmosphere, and biosphere
Human Geography – social structures, culture and heritage, interacting with the environment
North Star Geography is available in multiple formats:
hardback book
digital download
CD
audio book narrated by the author
What's included in the course:
The first thing I noted and really loved right off the bat is all the Scheduling Options. North Star is packed with activities to pick and choose from. Depending on the length of time you have you can pick and choose what to do. They offer suggestions and grids for one year, two year, and one semester time frames to help you get organized.
Memorization Lists for all the major continents, covering countries, major bodies of water, mountains, etc.
Research Questions are provided for each section. These are there to did deeper into the region. I had my teen choose two to compete from each one.
Student Reader – This is the actual text of the book.
Quizzes and Final Exam
Outline and Reference Maps – Both outline maps for labeling and reference maps are provided.
Grading Ruberic and Report Card – Having these makes our job as homeschool moms so much easier!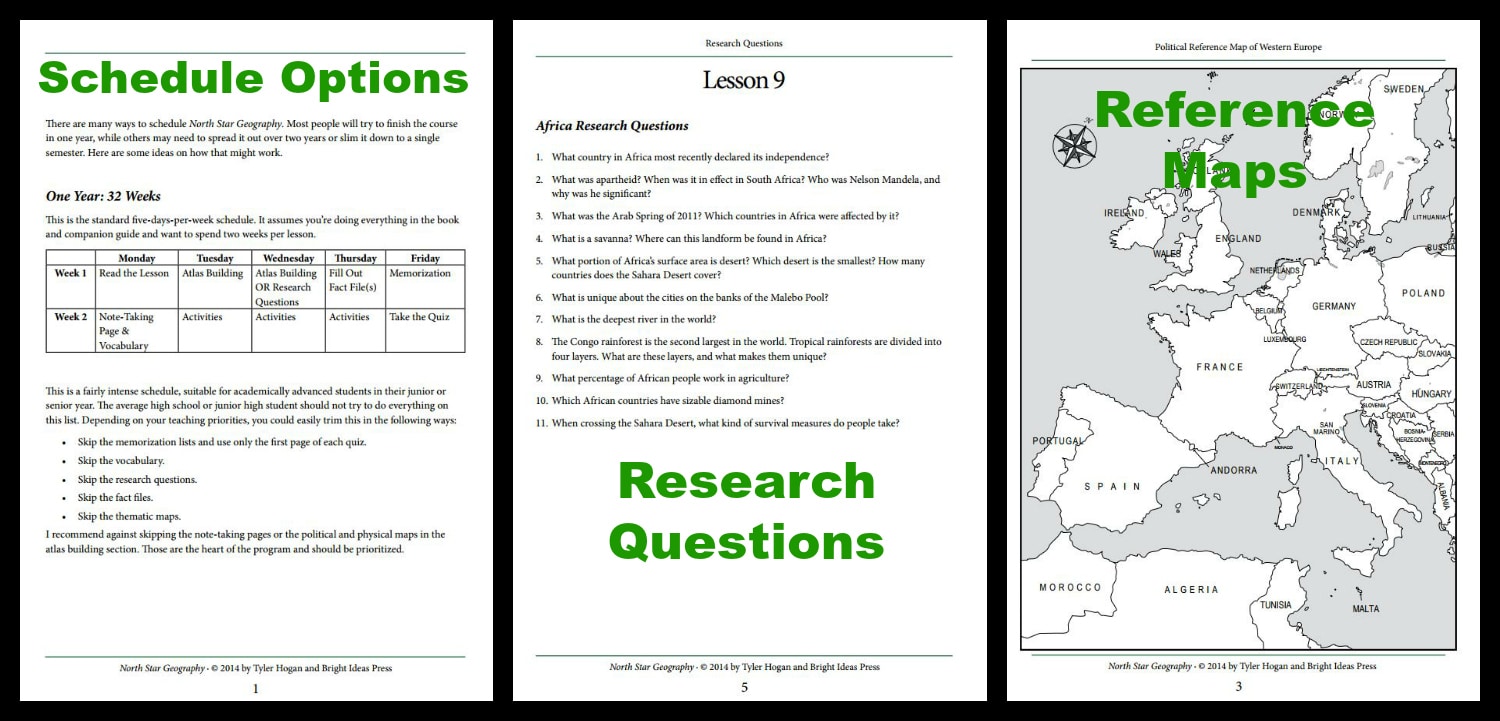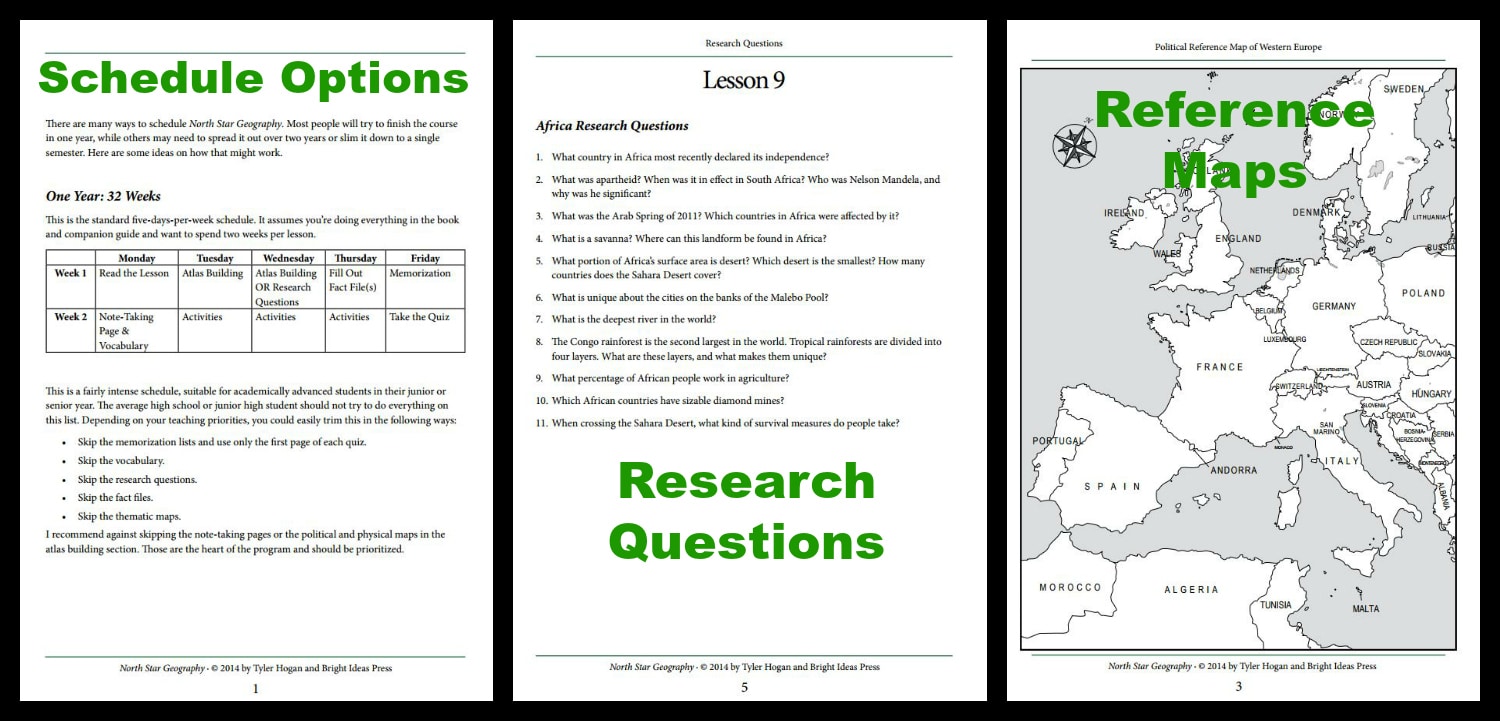 What we like about North Star Geography:
My most favorite thing about this curriculum is how adaptable it is! You can do more or less, stretch it out or shorten it up.
While it says it is written from a Christian perspective, we easily used this as a secular curriculum.
There are so many fun activities to be created from this. We created scavenger hunts, card games, extension projects and more!
Everything that you need is included. From the written text, to activities, in-depth and labeling projects, quizzes, reference sheets and so much more!
More Geography Reviews from Curriculum Choice:
Homeschooling for 10 years now, Heidi has children at each stage (elementary, middle and high school). At Starts At Eight you can find her writing and offering resources for middle school, high school, and many unit studies to span the ages.