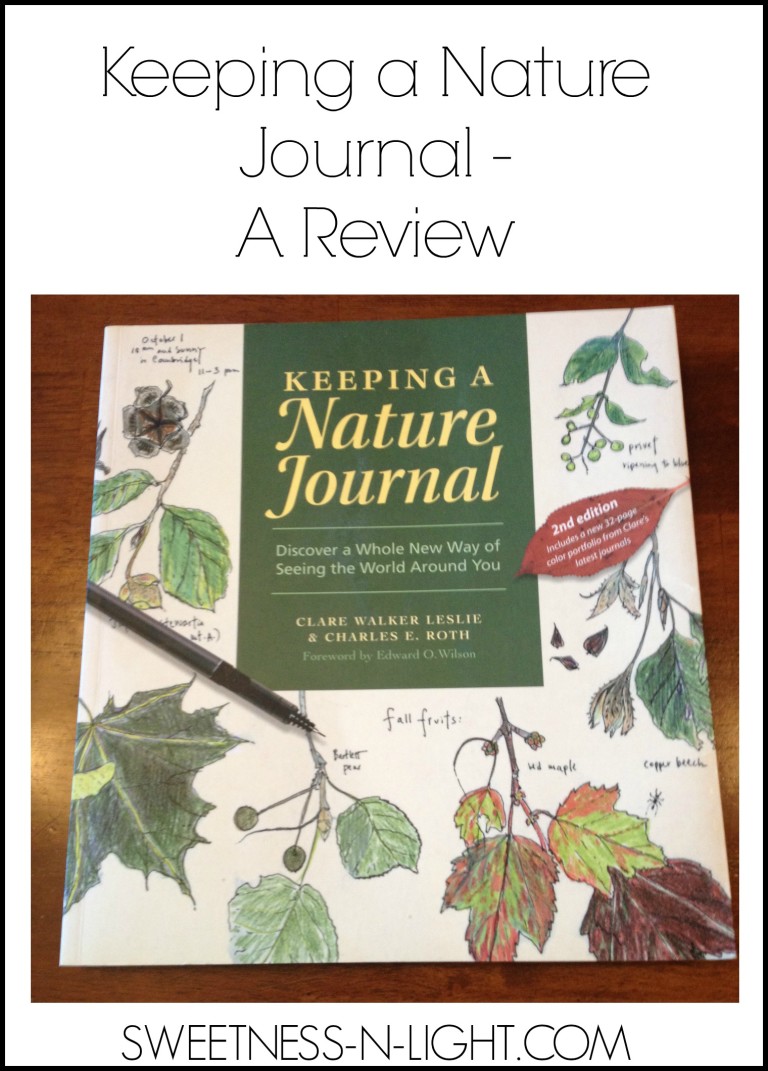 Keeping a Nature Journal – A Review
Do you and your children like to keep nature journals throughout the year? We have enjoyed them for many years in our homeschool and I think I will continue to journal from nature well in to my retirement years.
I'd love to share a great resource that we have used in our homeschool over the years and that all the children have learned from to hone their drawing and nature observation skills.
Keeping a Nature Journal
by Clare Walker Leslie has been a staple in our nature study repertoire and I'll show you some really great reasons to find this book at your local library or purchase it for your homeschool shelves.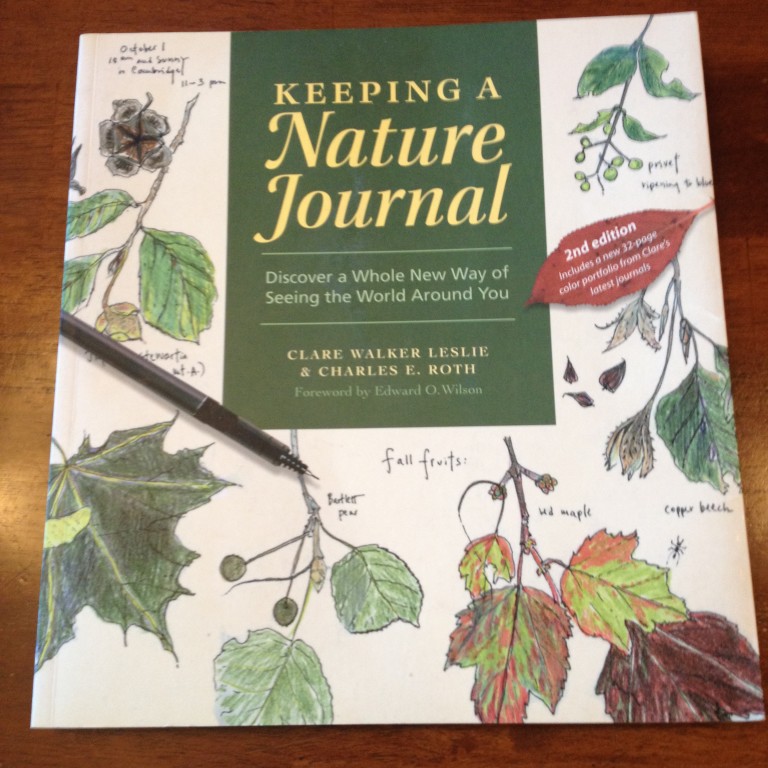 The book is broken down into four parts for easy reference:
Part 1 – Getting Started
Part 2 – Journaling Through the Seasons
Part 3 – A Seasonal Celebration
Part 4 – Learning and Teaching Nature Journaling
I love how the book makes logical sense and that she starts with the very basics of beginning a nature journal. She includes a sampling of journaling styles which I find very helpful, especially as an amateur nature journalist; I am not so intimidated by seeing the very different and unique styles there are of nature journals.
My favorite section is Part 2 – Journaling Through the Seasons, as this is most helpful to me as a homeschool mother. I love being able to direct my children in a logical and methodical way in learning to create their own nature journal during the year. We use this section as our spine for nature study and journaling throughout each season adding in supplemental books as we discover new finds in nature over the course of the year.
Here are some examples from the book to give you an idea of the detail that can be included in a nature journal: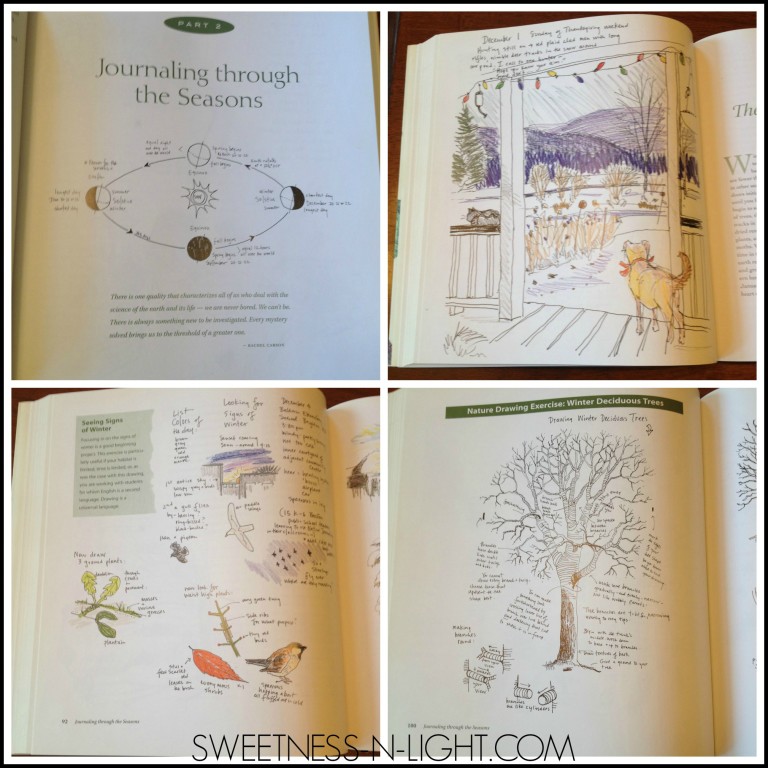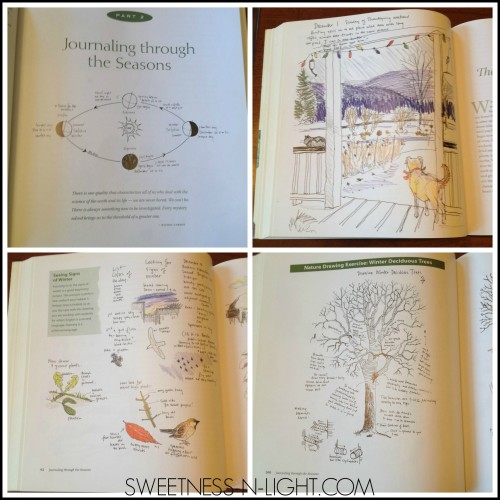 Some suggestions for study and journaling through the year:
Birds
Animals
Plants and Trees
Weather, Sky & Landscapes
Seasonal Celebrations
"A Seasonal Journal is essentially your personal record of riding the planet earth through one annual journey around the sun." ~ Clare Walker Leslie
Throughout the book there are journaling tips, ideas to document natural events as the occur such as a lunar eclipse, and nature drawing exercises for you to follow if you so desire.
The ideas are endless in nature, there are so many opportunities to see and find nature, right in your own backyard.
Here are some examples of journals we have created in the past: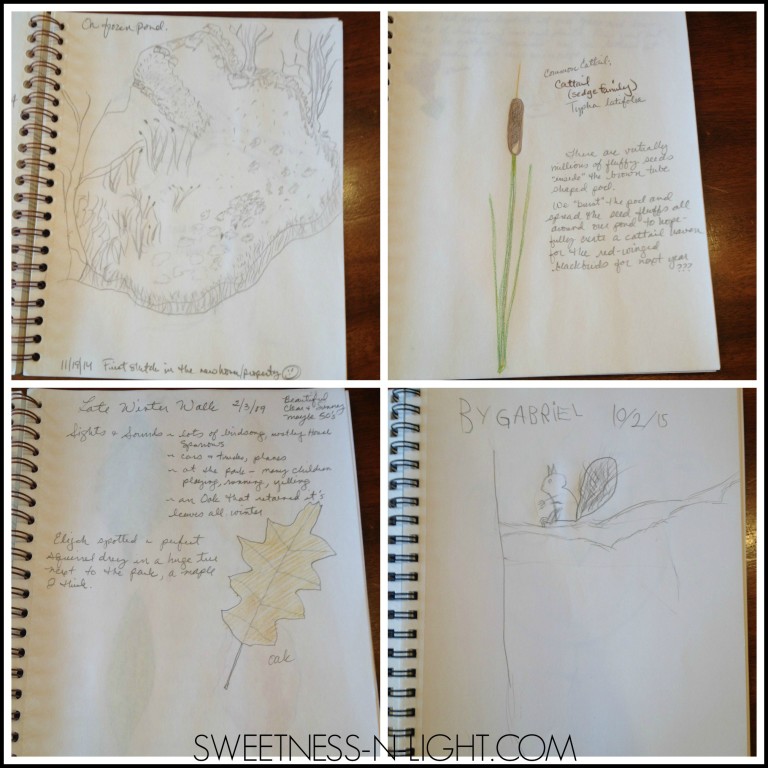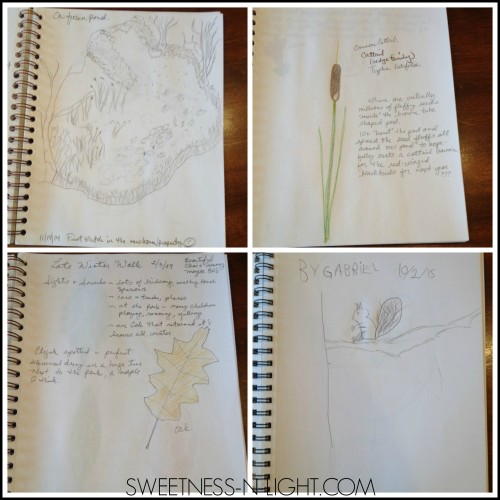 The best part about nature journaling is that you don't have to be artistic or have any inclinations towards being artistic unless that is part of who you or your children are. Many times we journal mostly in words with just a few sketches to catch the essence of what we are discovering.
Other times, the whole page will be a picture with just a date, it's really that simple and uncomplicated.
Whatever your style, the idea with nature journaling is to just do it and do it consistently throughout the year and next year you can look back and there will be a lovely record of your and your children's discoveries.
Happy journaling!