Have you heard of The Virtue Training Bible?
The Virtue Training Bible is a simple tool that will help you turn your Bible into a color-coded, highlighted text that will guide you and your children in studying 42 different virtues through more than 500 verses of Scripture.
We've been using ours for over two years now and it's one of my favorite resources for family Bible study.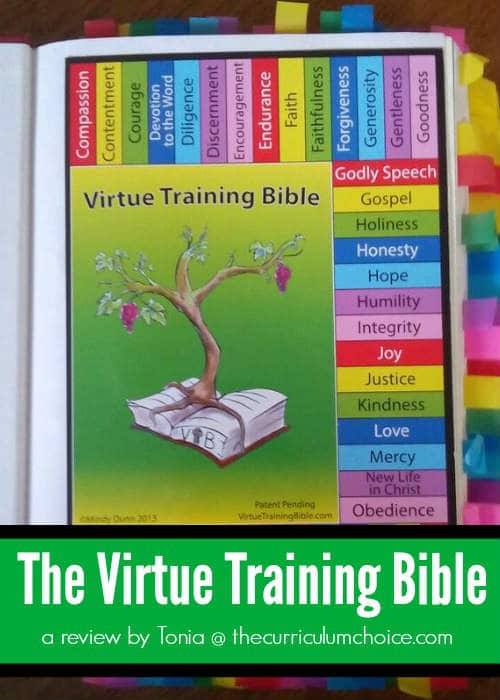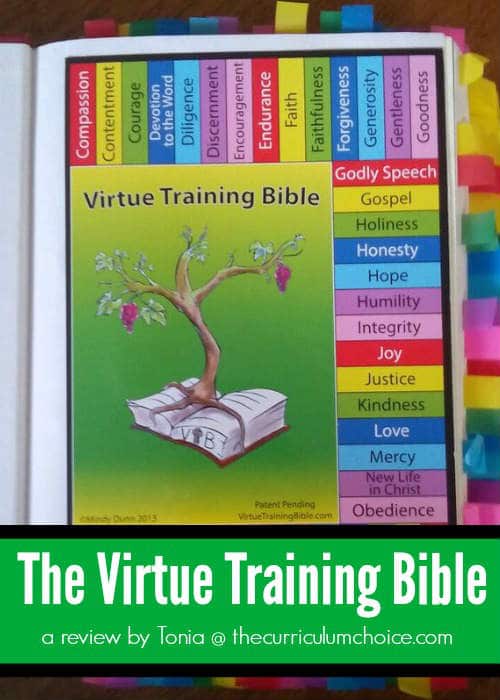 The Virtue Training Bible
The focus of the Virtue Training Bible is 42 virtues – from compassion to zeal – highlighted and tabbed for easy reference. The creator of the product, Mindy Dunn, wanted a tool that would help her teach her own children about the character of God and how we are to reflect His character. The Virtue Training Bible is the resource that she envisioned and now uses with her children.
You can purchase a completed Bible, but I think it's more fun to create your own with their supplies – it's much more personal when you make it yourself or with your family. The kit includes:
Instructions
Scripture Key
3 double-sided Scripture tabbing charts
You'll also need a Bible (they recommend a 9″x6″ Bible), highlighters, and 2 sets of sticky tabs. The instructions are simple though the project will take some time to complete.
All you need to do is adhere the Key to the front right page of the Bible and use it as a guide to mark the appropriate Scriptures for each virtue – using sticky tabs and a highlighter in matching colors. The Scriptures are provided for you with the tabbing charts. It takes time but is worth the effort!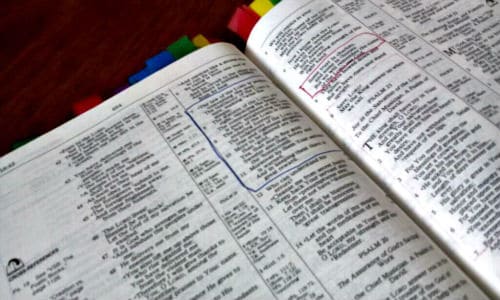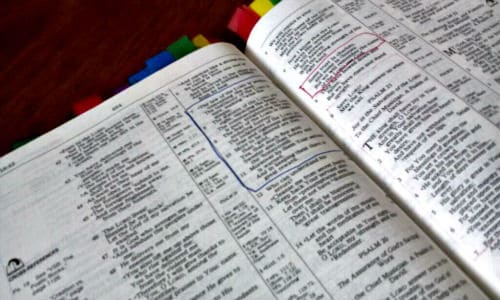 How to use the Virtue Training Bible
The Virtue Training Bible is unique because of it's remarkable simplicity.
Choose a virtue from the Key at the front of the Bible (see image below) and note the location and color of tabs for that virtue. Using the tabs, flip to the appropriate page and find the highlighted section that matches the color of the key and tab. Read the highlighted Scripture to find out more about that virtue. It's as easy as that!
With this simple tool you can easily study any of the virtues with ease.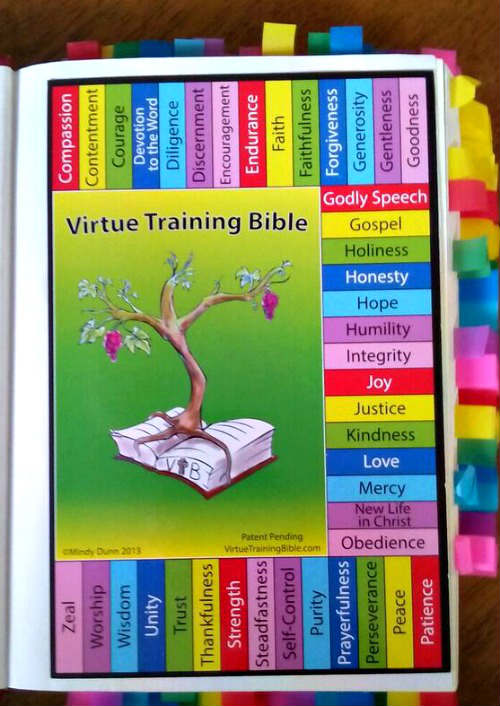 How we use the Virtue Training Bible
My daughter (a 6th grader) has a daily independent devotional time. I believe that it's very important to instill a daily habit of Bible reading and the Virtue Training Bible is a wonderful tool for establishing that daily devotional time.
On Monday, she chooses a virtue to study, using the key in the front of her Bible. Every morning she'll read a few Scriptures, with the tabbed and highlighted sections as her guide.
The Virtue Training Bible is a wonderful tool for instilling a daily Bible reading habit with middle school kids. It's simple enough that they can easily read on their own, but the weekly focus on different virtues provides time for a deep understanding of each one.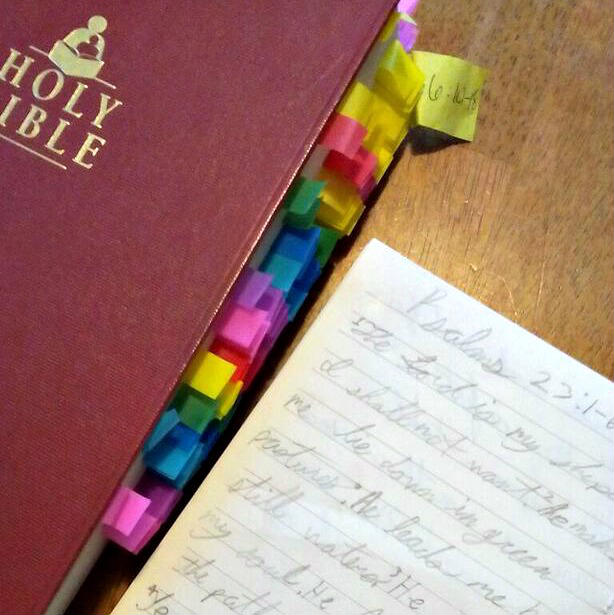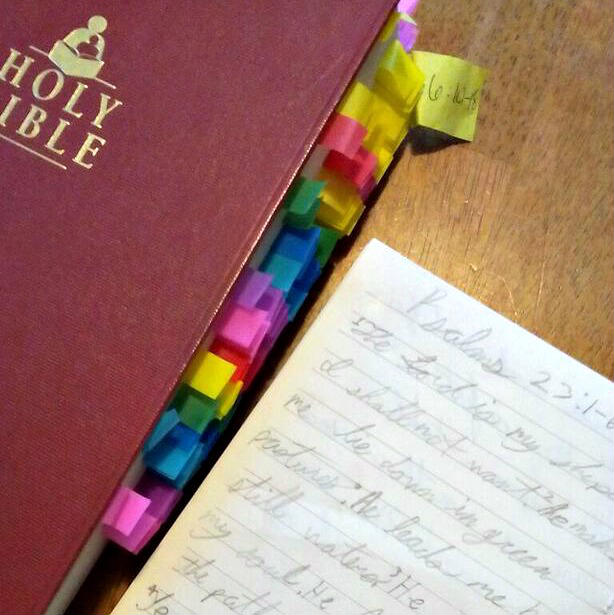 Order your supplies today
You can order The Virtue Training Bible directly from the creators. You'll also find helpful tips and links to find just the right supplies for creating your own Virtue Training Bible.
They also have a Child Training Bible (read a review of The Child Training Bible from Amy) that focuses on 'putting off the old man'. It's a wonderful tool for family Bible study with young children.
Do you have a Virtue Training Bible? Leave me a comment and let me know how you use it for family Bible study!
~ Written by Tonia, who's busy blogging at The Sunny Patch when she isn't homeschooling her only daughter or reading a book.