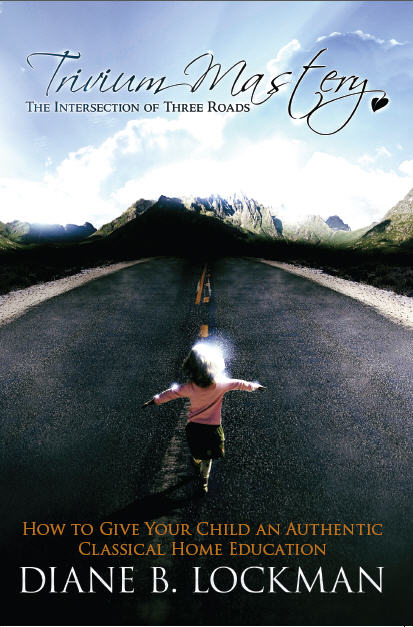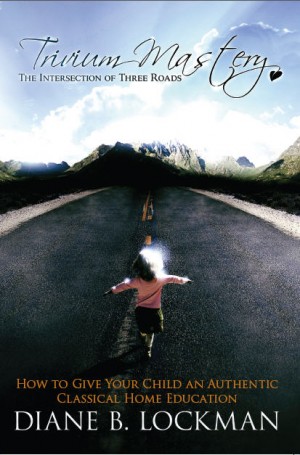 You can't teach an old dog new tricks.  Or, so they say.  I'm not an old dog but after homeschooling for a number of years I felt like I'd heard and seen it all.  This is especially the case with a classical education, because I've been around since the beginning of the resurgence of the ever-so-popular The Well Trained Mind by Susan and Jesse Wise Bauer.  This book was the inspiration for me to research further and find the right balance for our classical Christian homeschool.
 A Missing Inheritance
The book, Trivium Mastery by Diane Lockman, is the first classical education book to challenge my way of thinking in 9 years.  I mean really challenge it.  Diane has some historic proof of a real classical education and she challenges this new movement that we all have been drawn to.
What I like about this book is that she makes a classical education more palatable.  It's not as hard as us "die-hards" can make it seem sometimes.  A true classical education can be reduced to concurrently teaching three primary skills to substantial mastery: language, thought, and speech.
I do not believe this book would be easy for new classical home-educators.  It is assumed that you know certain things about the classical resurgence.  It is almost as if this book is written as an intervention.  The fact is, that is why she wrote it.  She discovered a classical education and followed the trail back in time.  She traced back the history of a classical education, past the popular names such as  Susan Wise Bauer, past the Bluedorns, past Dorothy Sayers and on to the original Greeks and their methods.  You should almost read the Sayers text or The Well Trained Mind first to better understand her points.
12 Classical Makeovers
The second half of the book is several test families, that she has done a classical make-over on.  She gives lots of examples and innovative ideas.  I had to keep a running list of these ideas for each of my school-aged children.  You really should read each family's make-over to gain all the helpful information that is in this book.
I'll be honest, I have struggled with the suggestions in this book because it almost seems too easy.  I appreciate the research behind Trivium Mastery and I am really anticipating her sequel that will be geared toward the rhetoric years.
This old dog has learned a few new tricks and I encourage you to read this book if you have been wondering how you could simplify your homeschool by creating an authentic classical home school.
One further note:  the assessment tools that are included in the back of this book are worth their weight in gold.  They have helped me clearly understand some of our needs that need to be met this coming year.  And, I see myself using this handy reference throughout the year as we assess our goals.
Written by Brenda, a classical eclectic mother of 5.  You can find her blogging regularly about family traditions and their homeschool journey at Tie That Binds Us, after their summer vacation has come to an end.