It is almost spring! I hope you can feel your homeschool coming back to life with a refreshed energy to finish the year well. The authors here at The Curriculum Choice are feeling that renewed energy and have set out to encourage you with wonderful ideas for your spring homeschool.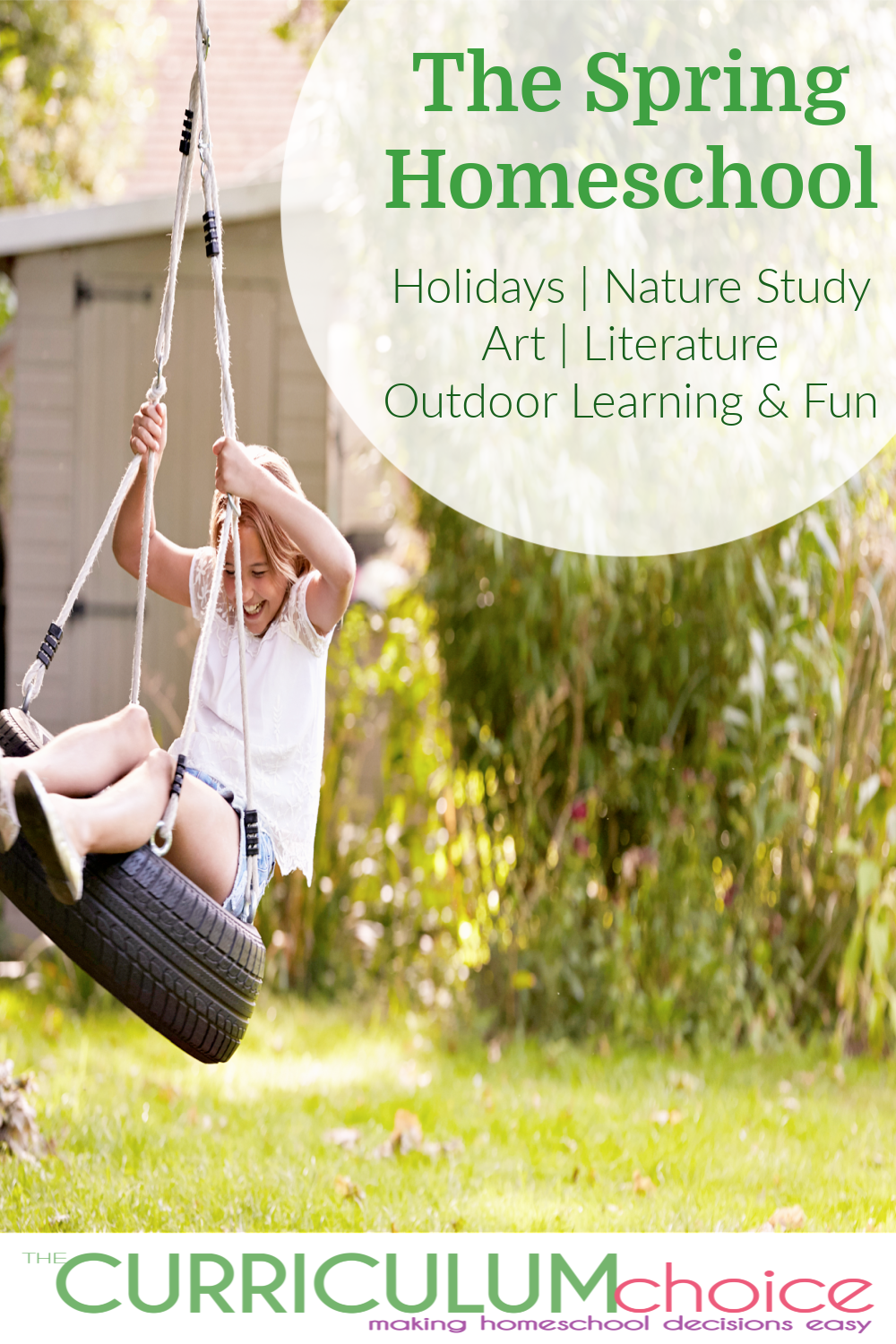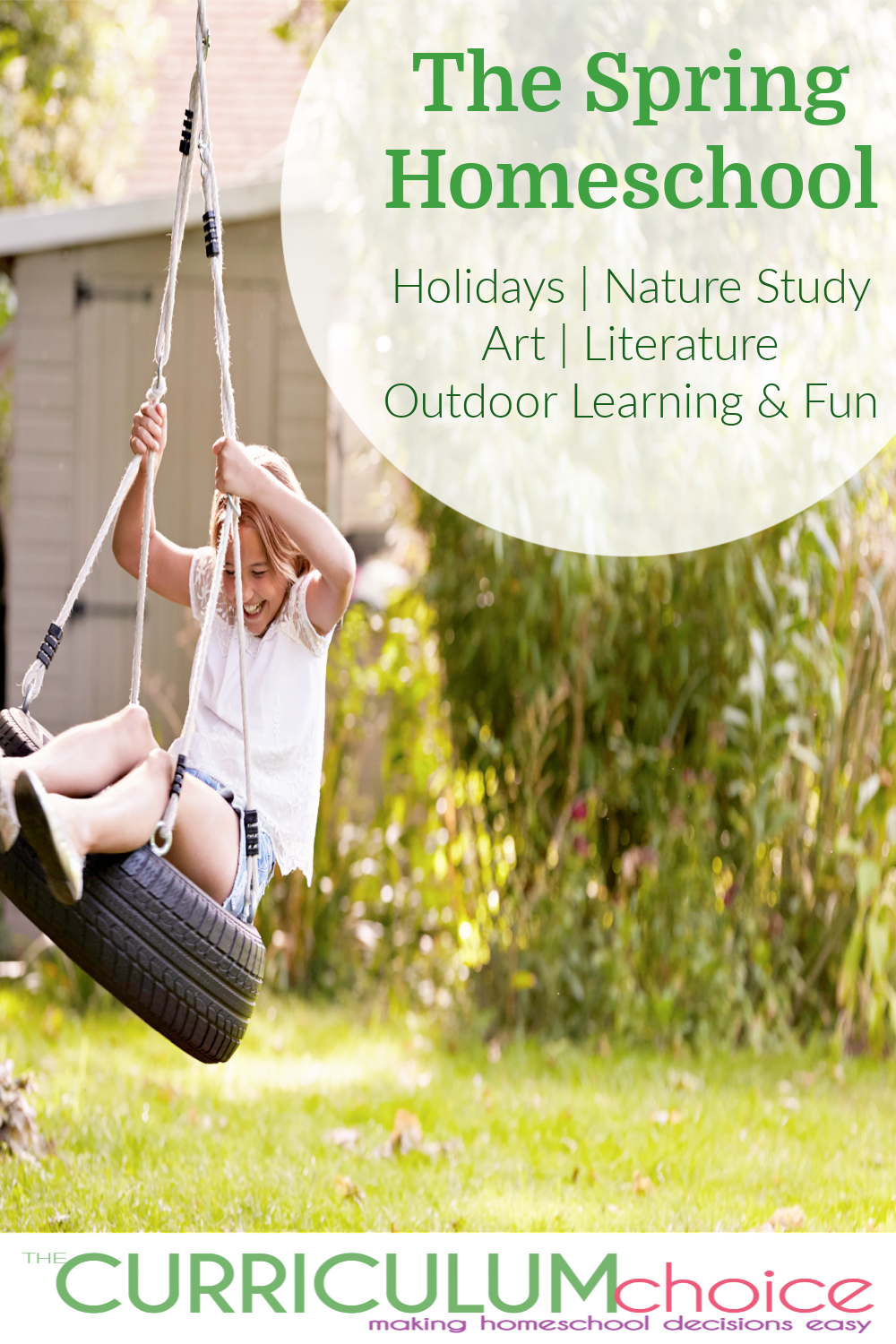 Affiliate links are used on this website. Please see our disclosure policy for more details.
From spring holiday celebrations and nature study to meaningful art and literature themes, we hope you'll find at least a few fun ways to enjoy the season!
The Spring Homeschool
First up, several of our authors have pulled together some of their best spring homeschooling posts. These ladies are veteran homeschoolers with really magnificent thoughts and teaching ideas!
Cindy from Our Journey Westward
Because the world comes to life again and gives us a million opportunities for meaningful outdoor learning, spring is my favorite homeschooling season. It also happens to contain my favorite holiday and I can see the light at the end of a wonderful (but often long) school year. As some of our regular lessons begin to wrap up, we often use the renewed days of spring for some out-of-the-box learning, too. I love spring!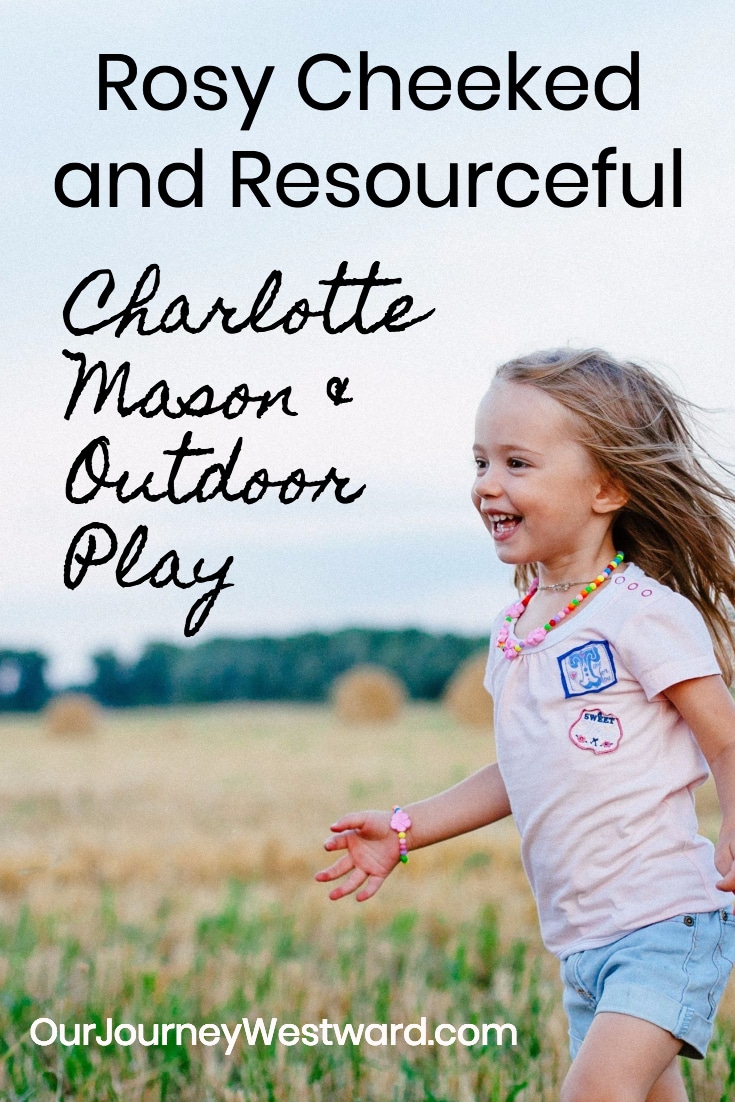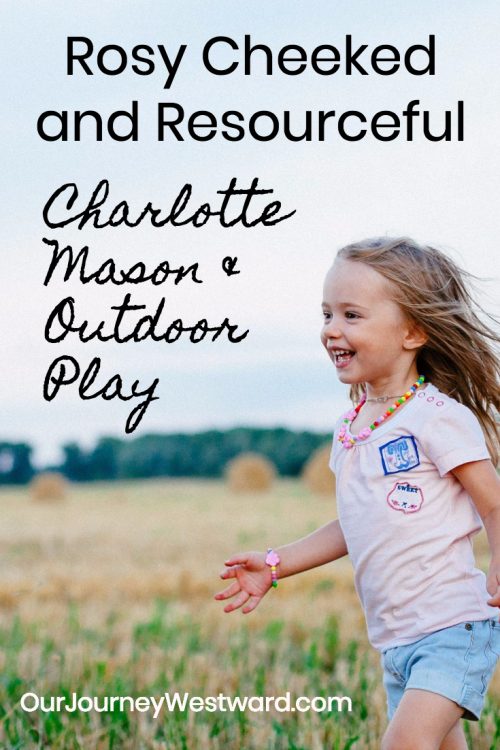 Heidi from Starts At Eight
The big thing we look forward to in the springtime here in NY is finally being able to get outside again! Therefore we spend more time in the spring months outside doing nature study type of projects that we can't engage in here during the winter. We typically bust out nature journals, go for nature walks, learn about gardening, plants, and animals, etc.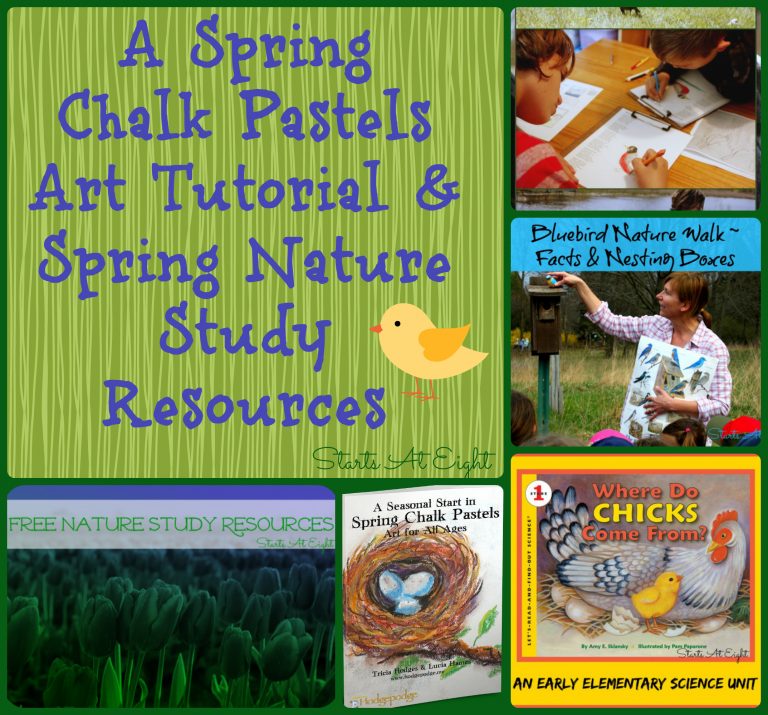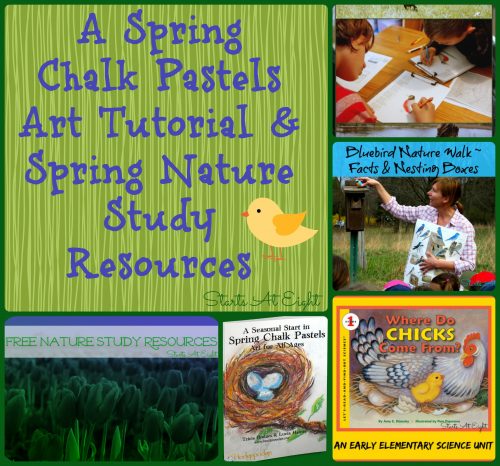 Heather from Blog, She Wrote
Another upstate NY family, we look for the more subtle signs of spring. Just because the weather might not seem spring like, nature tells us otherwise. Birds get noisy, our migrating friends return, snow melts, the mud dries, and eventually it really feels like spring…even if it's not till May!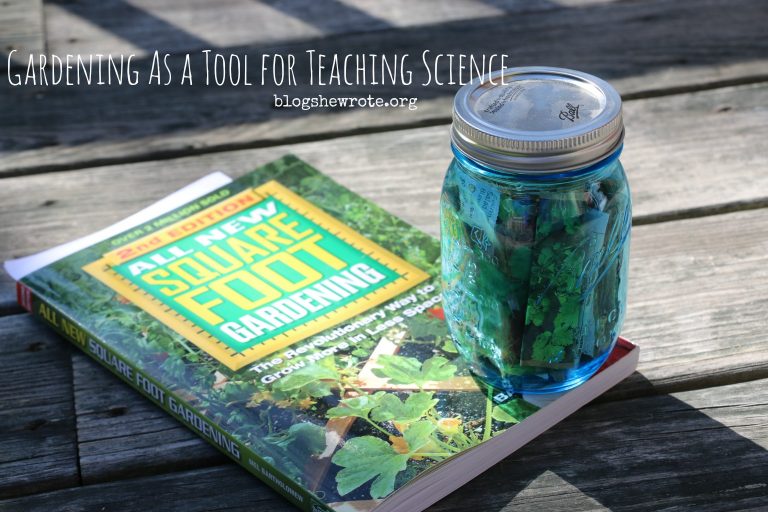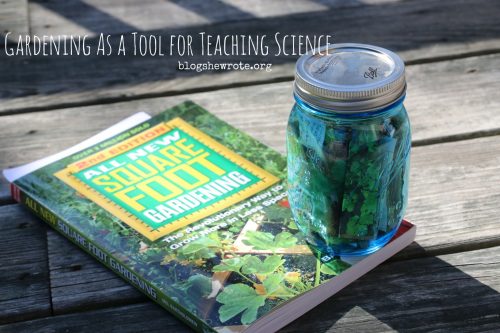 Annie Kate from Tea Time with Annie Kate
For us up in Ontario, some unseasonably warm weather is convincing the trees that it's maple syrup time. We hope that that won't lead to a disaster for the trees if another cold snap or snow storm shows up. And that is how our family homeschools in the spring: we live along with nature, noticing it, enjoying it, thanking God for it, and bringing its freshness into our home in a gentle way.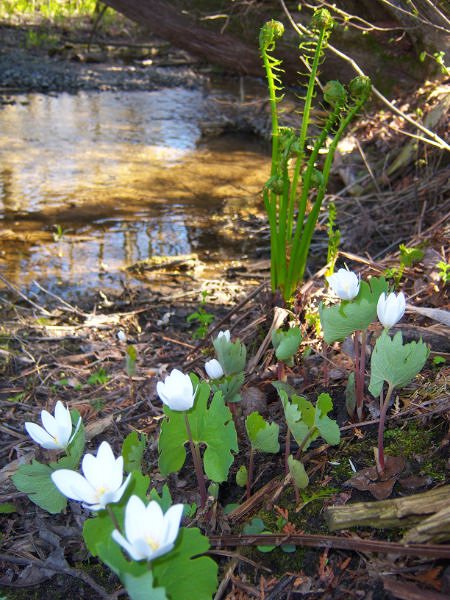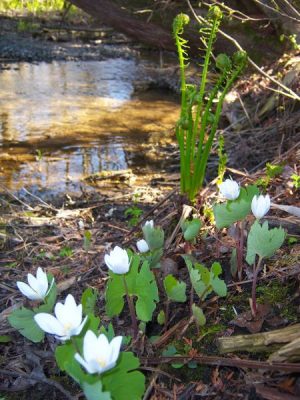 So we dream of the week when the hundreds of crocus bulbs we planted last fall begin to bloom.
We also look forward to wandering the woods and seeing the different plants, like bloodroot, tell us what time of year it is.
Although we won't be floating down the river this year, that annual springtime physical education adventure is among my favorite homeschooling memories.
Finally, we will do only a little bit of spring cleaning. Instead, we will focus on noticing the beauty around us.
Tricia from Hodgepodge and ChalkPastel.com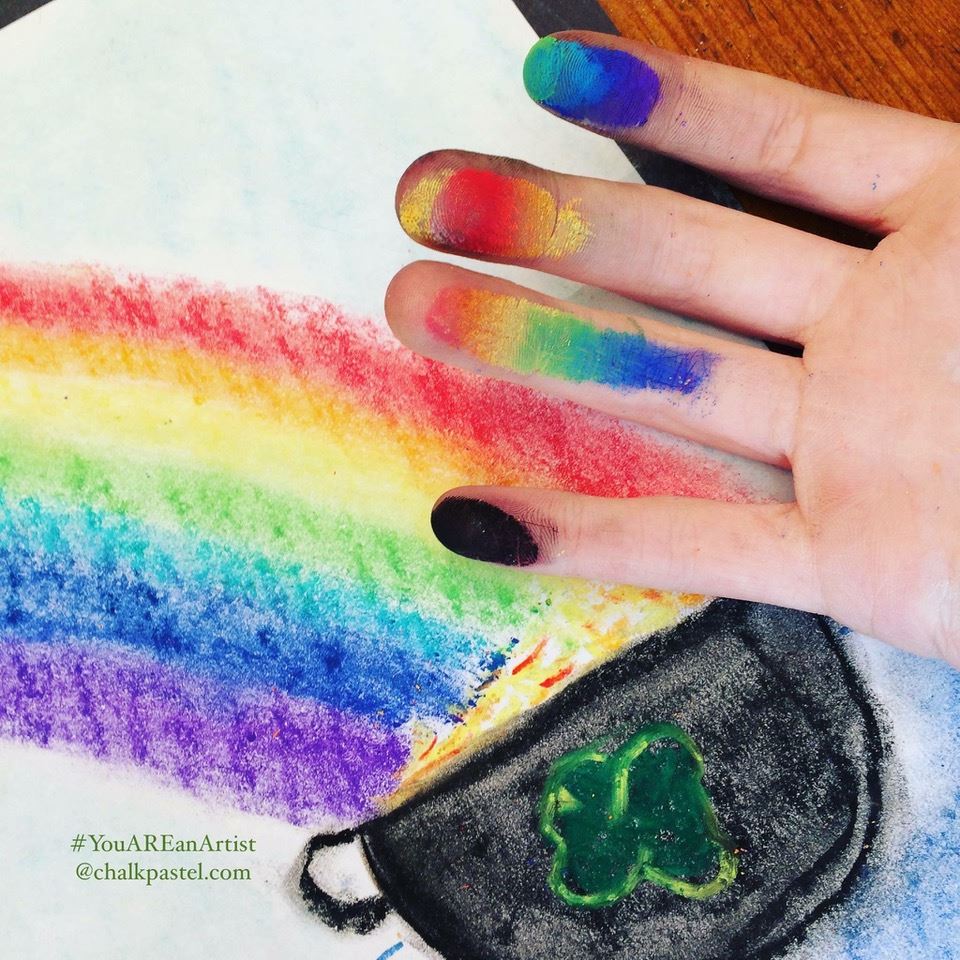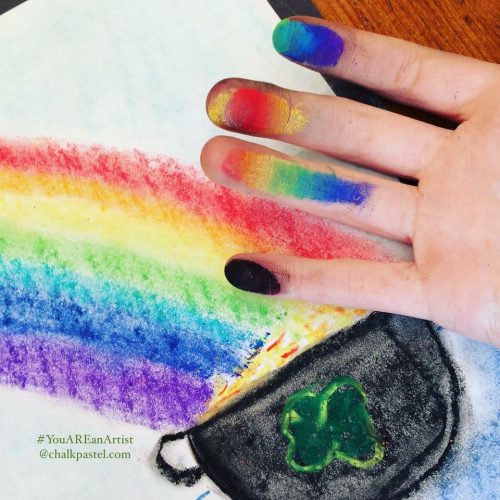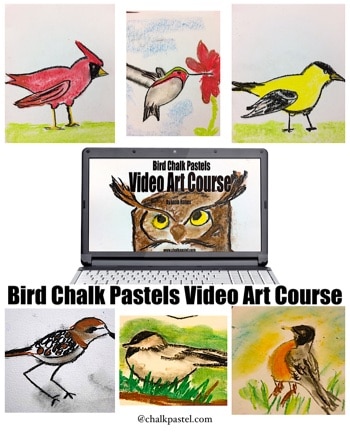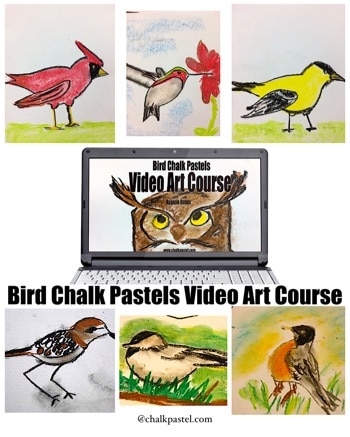 Spring Curriculum Reviews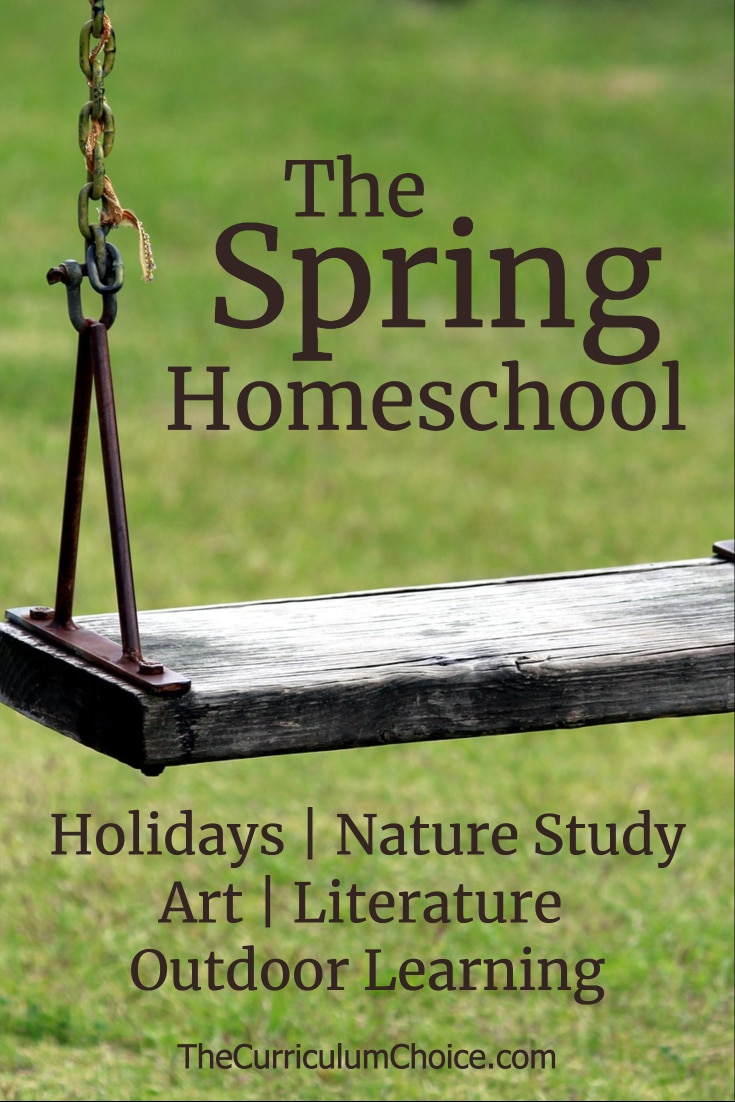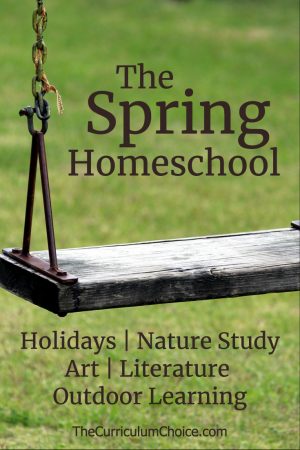 We've pulled a few pertinent curriculum reviews from the Curriculum Choice archives, too.
You can also find so many great ideas gathered on our Pinterest boards:
Enjoy your spring homeschool! These are precious days bursting with life and activity that will make for great learning and unforgettable memories.
More Spring Activities You Might Enjoy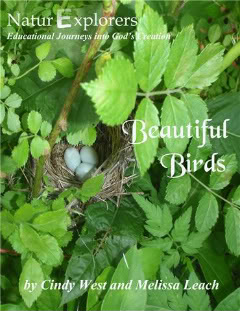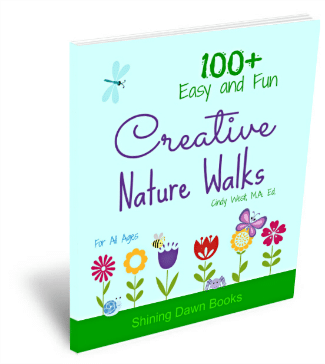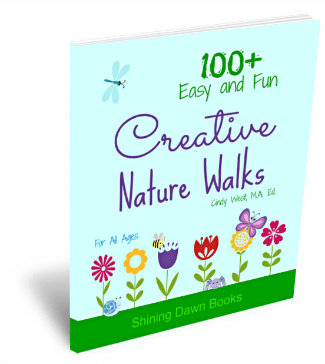 Spring Homeschool Nature Study with Art by Erin Vincent at our sister site You ARE An ARTiST
Spring Homeschool Art Lessons by Tricia Hodges at our sister site You ARE An ARTiST
March Homeschool Celebrations by Julie Lavender
April Homeschool Celebrations by Julie Lavender
5 May Homeschool Family Fun Ideas by Julie Lavender