Have you ever read an article with glossy photos of the perfect homeschool family?
Older children work on math while little ones build the Eiffel Tower with popsicle sticks. Mother posts the schedule on the refrigerator and everyone follows it. Father stages a play to reinforce the lessons of the day. The whole family always smiles at the camera.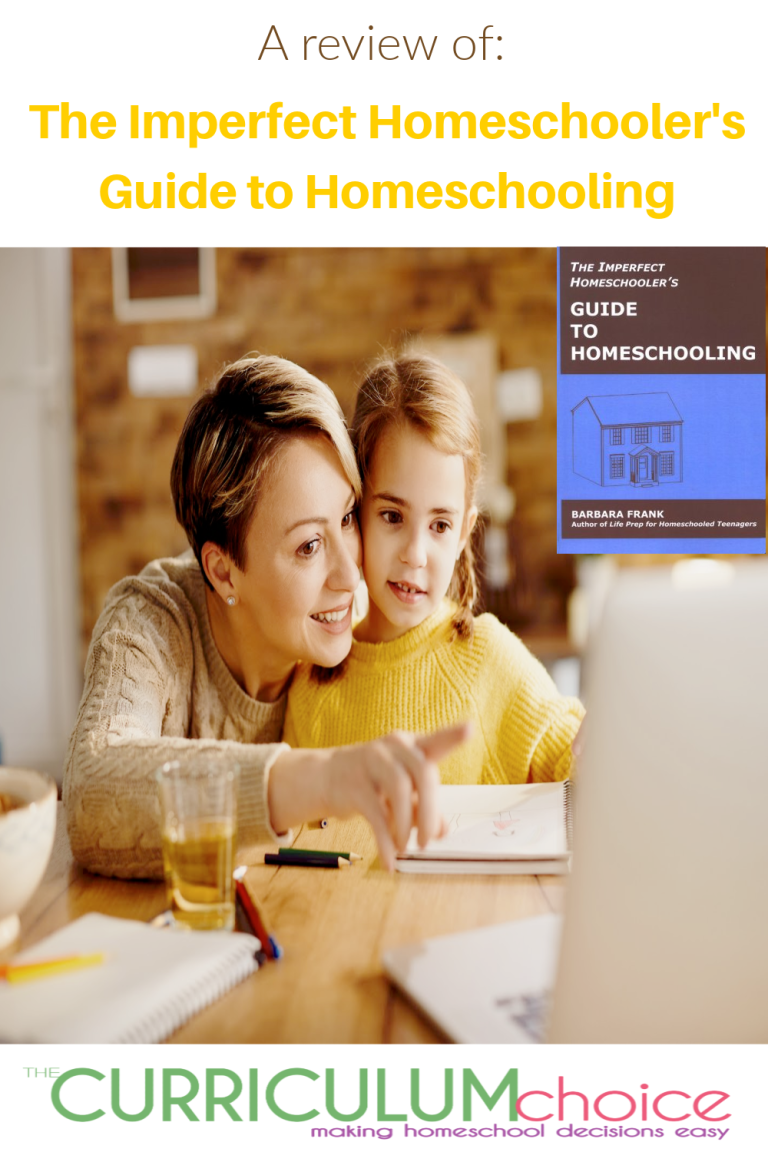 The Imperfect Homeschooler's Guide to Homeschooling: A Review
Barbara Frank wrote The Imperfect Homeschooler's Guide to Homeschooling to combat discouragement that trails these misconceptions of utopia.
The conversational tone of this veteran homeschool mother of four overflows with wisdom. She shares practical tips such as the Top Ten Tools for Homeschooling Parents and 115 Organizing Tips for Homeschoolers. (I am almost convinced to get a filing cabinet.)
In the extremely helpful chapter about overcoming obstacles, Barbara Frank tackles the issue of time management and personal habits.
She also discusses how personality traits can help or a hinder home education. See if you are a teacher, a perfectionist, a follower, etc., and then learn to temper your natural bent with the grace of God.
Other circumstances can strain efforts to teach, and Barbara touches on them all: children with special needs, stresses with finances, and difficulties with relationships.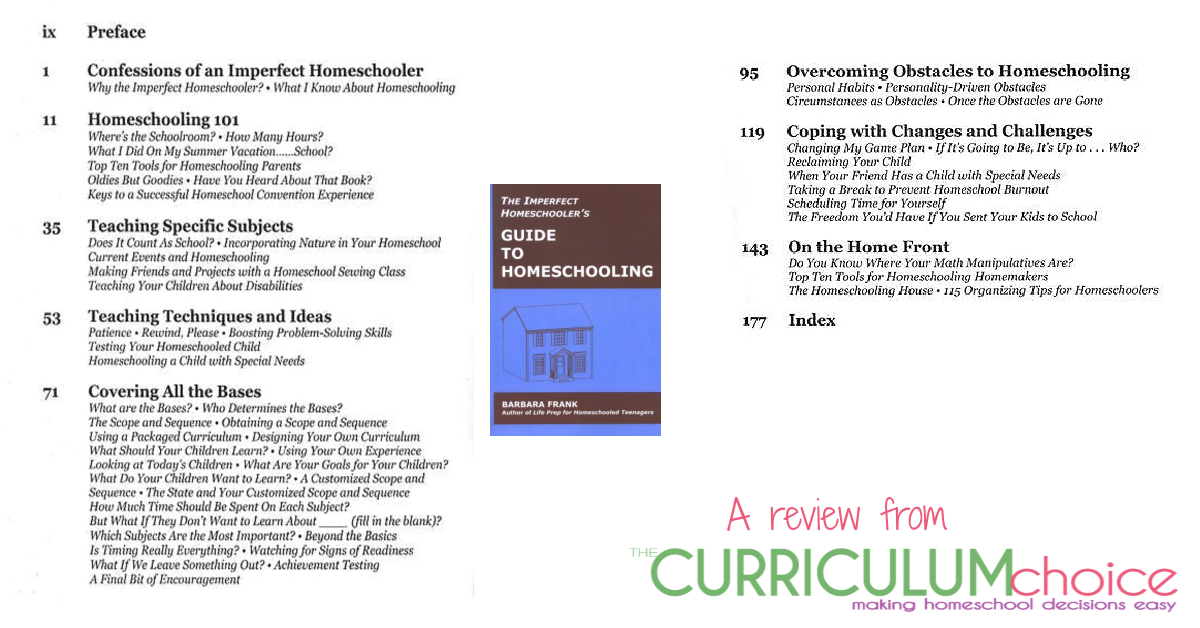 Confessions of an Imperfect Homeschooler
Homeschooling 101
Teaching Specific Subjects
Teaching Techniques and Ideas
Covering All the Bases
Overcoming Obstacles to Homeschooling
Coping with Changes and Challenges
One the Home Front
It is easy to view a snapshot, but the noise behind the photo is muted. Barbara gives the reality of homeschooling a voice. She teaches her children. She believes you can, too.
More Help for Homeschool Moms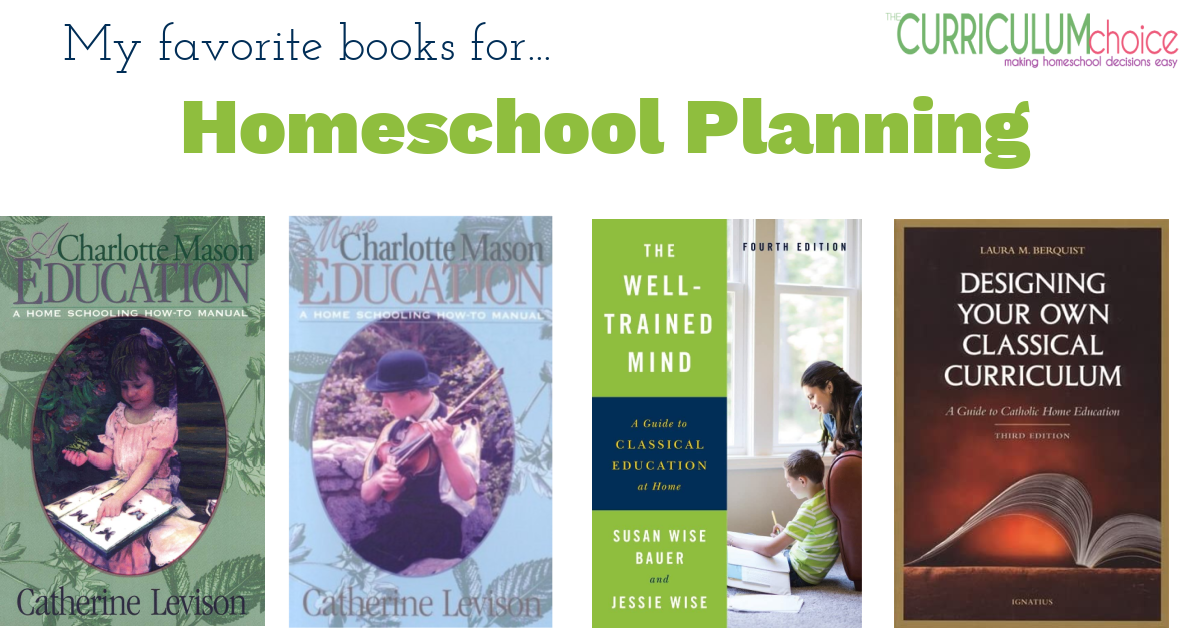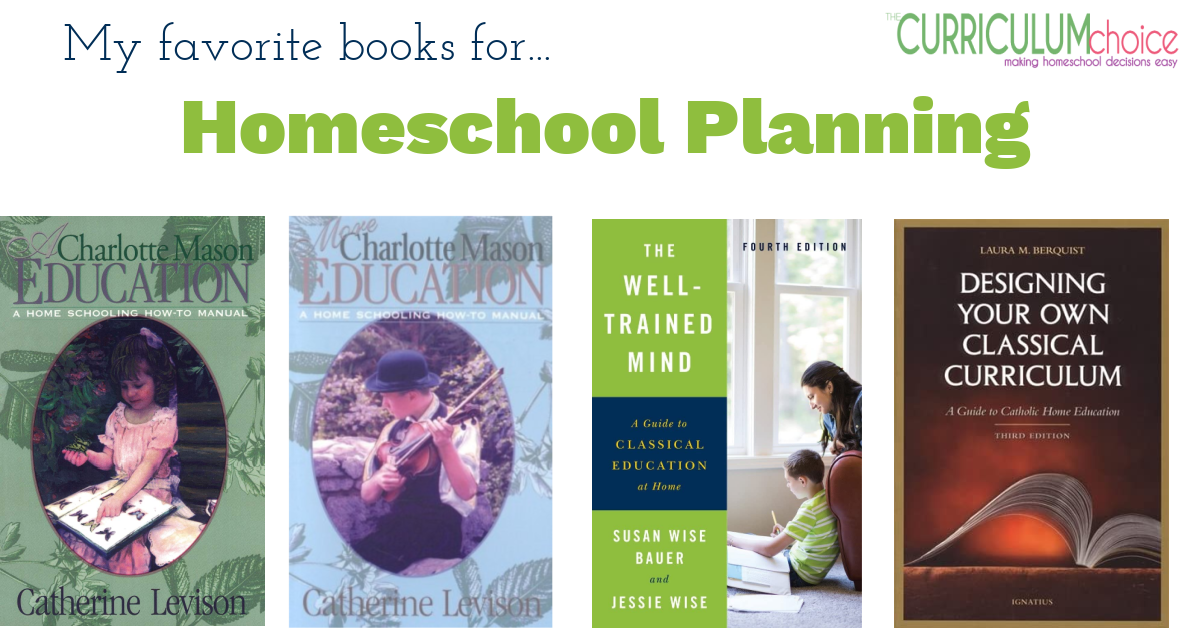 ~ Originally posted July 2009, written by Renae Deckard, Biblical Principled mother of 3.