As we look ahead to fall, there are so many things to consider: formal schooling, school supplies, cooler weather, and, for many, some form of harvesting or preserving. This is always an exciting time of year, full of happy and idealistic plans. Such enthusiasm is good, as long as we pair it with realism. I find it so easy to forget that there are only 24 hours in the day, that my children really do need breaks, and that the basics of life—cooking, laundry, and yard care—don't miraculously disappear just because I forget to plan them in.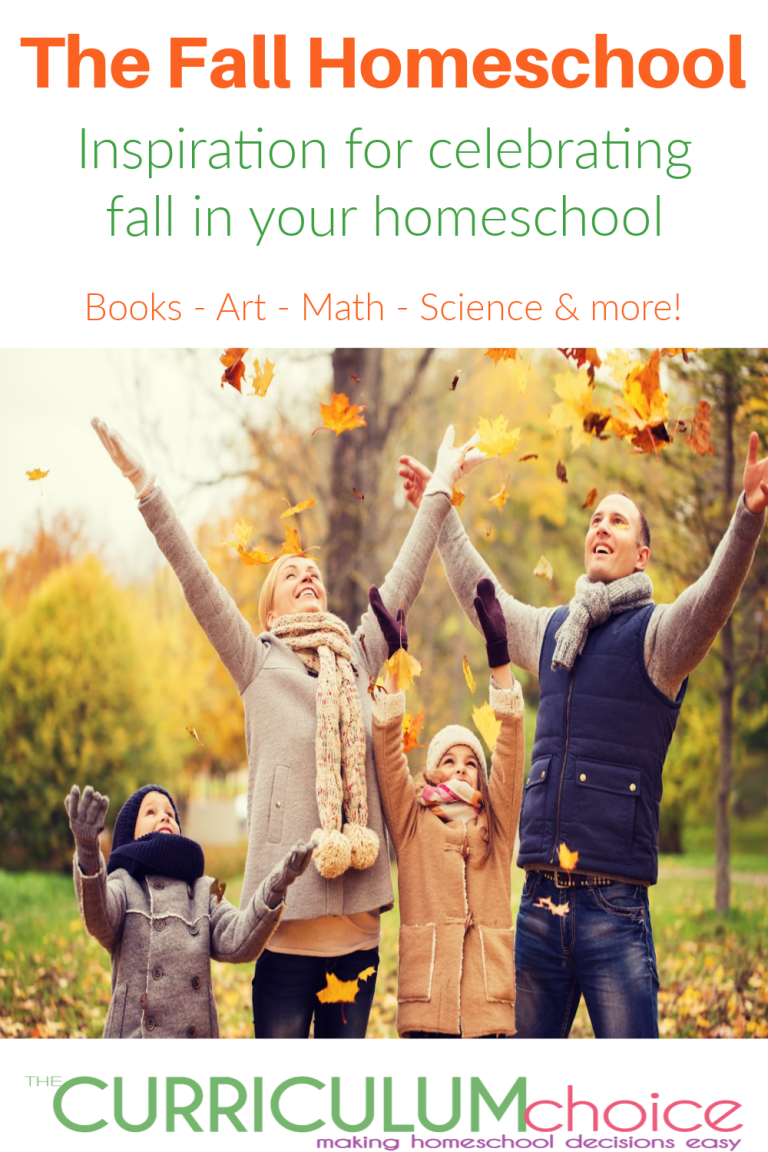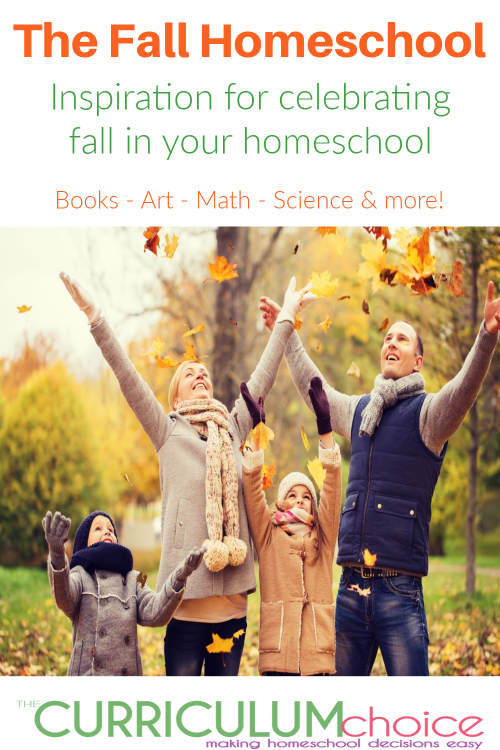 The Fall Homeschool
We hope you are enjoying the beginning of the school year while you put a few wise finishing touches on your plans for fall. Here's some inspiration from the veteran homeschoolers who write for The Curriculum Choice. They share great ideas from their blogs below. (Next month Eva will be writing about the homeschool harvest, so stay tuned for that if harvesting is one of your fall activities.)
Annie Kate from Tea Time with Annie Kate
August involves delightful things like back to school shopping, making sure we swim every possible chance we get, and eating sweet corn and summer apples. It also is a month of happy dreams about the upcoming school year and hopeful resolutions for making it a good one.
Here are 33 Reminders for Homeschoolers and 6 Tips for a Successful School Year. I also need to remember How to Have More Good Homeschooling Days and build or rebuild helpful habits before we begin formal learning again.
I am always inspired by lessons from older homeschoolers and have shared some of them in Notes on Things We Wish We'd Known: 50 Veteran Homeschoolers Share.
But it is important to remember that Each Homeschooling Mom and Family is Unique. What works for others may not work in our situation. There's one thing that is always true, though, and that is this: God Works Through Who We Are and How We Live.
Shirley Ann from Under An English Sky


I love this time of year! Here in the UK, schools go back in September just as the first whispers of autumn begin to slowly start making themselves heard while summer quietly slips out the back door. It is a time of fresh starts, fresh plans and hopes for the new homeschool year are strong.
In our home, nature study has always had a special place and autumn holds so much to be discovered and explored. If you are haven't yet started to include nature study into your learning days here are some helpful hints on how I plan nature study using the OHC newsletter and some advice on How to Get Started with Nature Study.
I always love to set up a little seasonal nature table to inspire my children and I encourage them to bring back items they find on our nature walks to display. Autumn is the perfect time to do a few studies on Fungi and Mushrooms. We've had fun learning about Pumpkins and Teasels, both of which we grew ourselves from seed.
Of course, you have to do a study on Autumn Leaves and if you can, add in some seasonal art or music appreciation.
Heather from Blog, She Wrote
Autumn is a lovely time of the year in upstate NY. In fact, it's one of the best times of the year here! Apples, cider, crisp leaves, corn mazes miles long, and colder air are all a part of the season.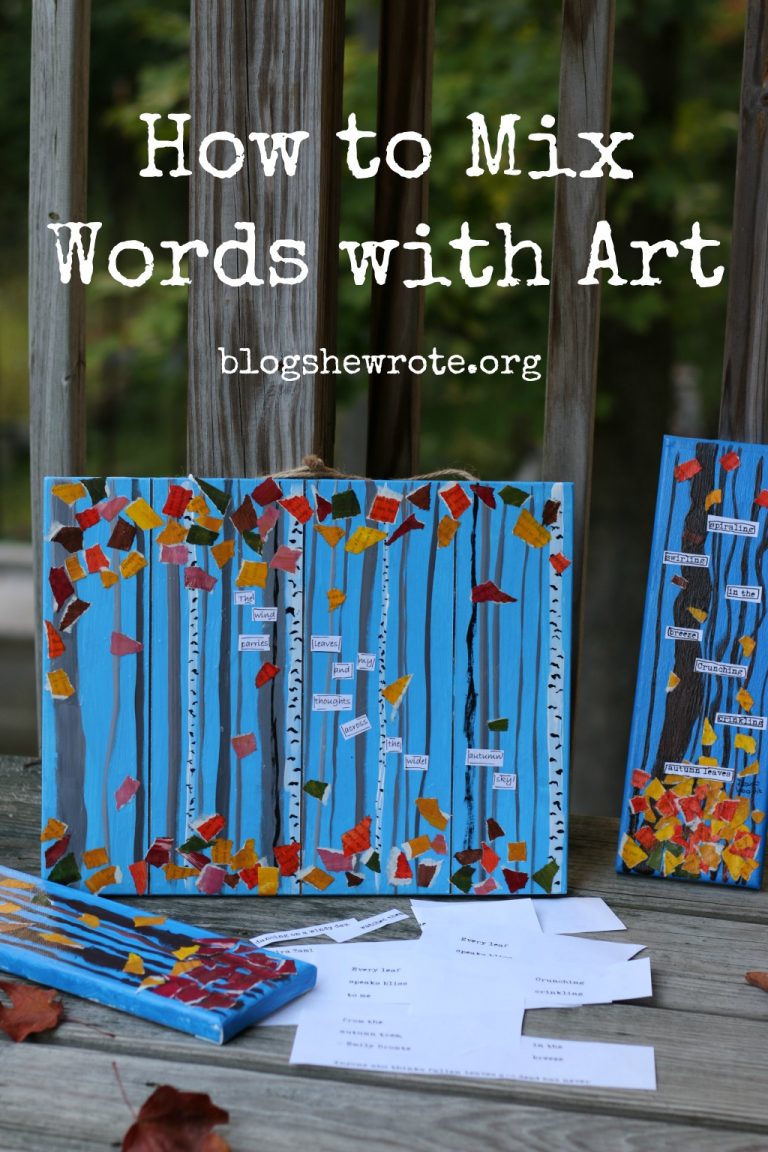 How to Mix Words with Art– autumn word fun combined with art. You won't be disappointed!
September Nature Journal Calendar– Nature activities, literature ideas, and field guide options for September nature study which includes a printable nature journal calendar page to record what you've observed. Check out the October and November calendars too!
How to Find and Collect Animal Tracks– whatever the time of year. Did you know you can cast tracks and collect them?
Geography Quest Fall Foliage Treasure Hunt Edition– Have you ever gone on a Geography Quest with your students? Check out these short geography adventures for the whole family.
An Autumn Book & a Big Idea– The Pumpkin Book, activities and art
Homeschooling for College by Design– Working with a junior or senior headed to college? This course is a big help to get essays, testing, applications, and financial aid in order. 12 lesson modules and a transcript builder make up this course!
Tricia from Your Best Homeschool (Hodgepodge) and ChalkPastel.com

Annie Kate and Shirley Ann have both captured the fall homeschool so beautifully! Yes, it is time to get in all the last of the summer swims and look forward to long nature walks under the beautiful trees with all their changing color.
Sometime in August, we take our traditional first day of homeschool photo. I am so glad we have done this over the years. We also start our new year slow and steady, celebrating successes of getting just a few subjects in.
Fall is a great time to get back into some good habits. You might like my Return of the Routine ebook with tips for starting back to homeschool – including meal prep and making things easy for mom. Or you may want to browse our favorite 10 Habits for the Family Table. Plus, here are 10 favorite fall recipes (including some for football watching).
Favorite fall books! Yes, I love to display How to Make an Apple Pie and See the World and more all within sight so we are sure to enjoy them again. Then enjoy an art lesson along with our favorites. How about a Green Ember art lesson?
Depending on the year, we may be planning college visits during the fall and making a family trip of it because fall is a perfect time for travel!
Of course fall art is absolutely beautiful! The colors are as rich as the changing leaves. It's a perfect time to paint plein air! Here are some resources for you: You ARE an Artist Clubhouse, Fall Art Lessons for All Ages, Preschool Fall Video Art Lessons and Fall Video Art Lessons. Of course you may want to explore our history art lessons at ChalkPastel.com to complement your history studies this fall.
I also invite you to enjoy an Ultimate Guide to Fall Leaf Activities for Your Homeschool and Homeschool Fall Leaf Study and Activities Perfect for All Ages.
Cindy from Our Journey Westward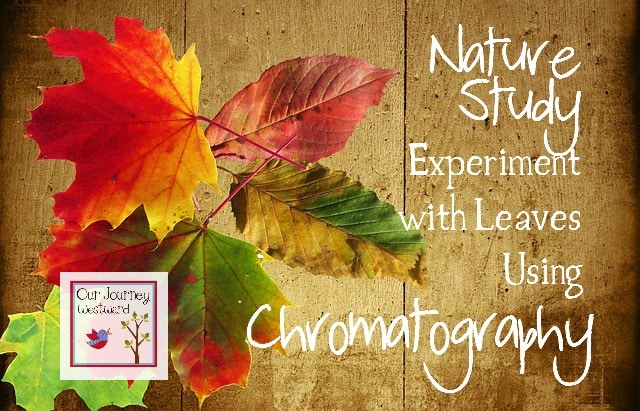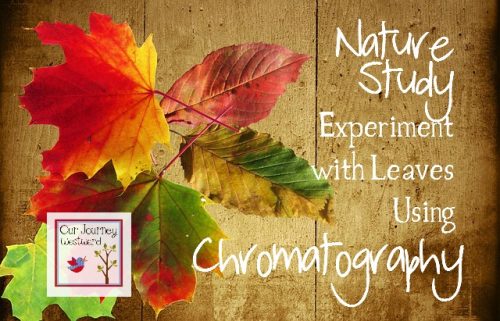 Fall is such a happy time in our homeschool! The new school year is still fresh and exciting, the temperatures are agreeable, and special learning opportunities abound with all the fall festivals that pop up in our area.
Many of our favorite things to do in our fall homeschool involve nature study because of those agreeable temperatures I just mentioned – and the fact that so many cool things are taking place in nature throughout the season. Some of our best nature study memories include chromatography experiments to learn the true colors of leaves before they begin to turn, spending an entire day doing pumpkin school, and our monthly nature club gatherings.
I'm asked all the time which NaturExplorers topics are best to use during the autumn season. The answer certainly depends on your local climate, but the following are generally great options: Animal Signs, Coping with the Cold, Delightful Deciduous Trees, Fruits and Nuts, Incredible Creeks, Spectacular Spiders, and Wonderful Wildflowers.
Additionally, I always been one to celebrate special holidays with a sprinkle of fun in our homeschool. After Halloween, we always do a few candy math and science activities (to make me feel a little better about all that sugar in the house.) And one year to have some Thanksgiving fun, we did some cranberry science activities to go along with some of our favorite fall books.
Heidi from Starts At Eight
I love the cooler, crisp weather and clean air smell of fall. It is a great time to get out for nature hikes to check out the trees and fall leaves, enjoy cider and donuts and so much more!


Here are a few fun things we have done to celebrate the fall season:
10 Fall Leaf Craft & Activities – This is around up of some of our favorite fall crafts.
Fall Art/Poetry Project – This project is a combination of things that I put together. I combined a fall poem with a fall tree painting tutorial, and even added in a little fun tea stained paper and burning to create a beautiful fall creation that still hangs on our walls!
Pumpkin Spiced Apple Muffins – I love the smell of warm, spiced muffins in the house! This is a favorite fall recipe in our home.
Fall Nature Walk – Scavenger Hunt Printables & Resources – There are two free printable fall scavenger hunts to be found here. One for Elementary Agers and one for Middle/High School.
Fall Pumpkin Oil Pastel Resistant Art Project – A great project if you are looking for something Halloween, fall or pumpkin related.
Plus don't forget to gather up some favorite fall and pumpkin books to celebrate the season!
Engaging Themed Homeschool Activities for Every Month of the Year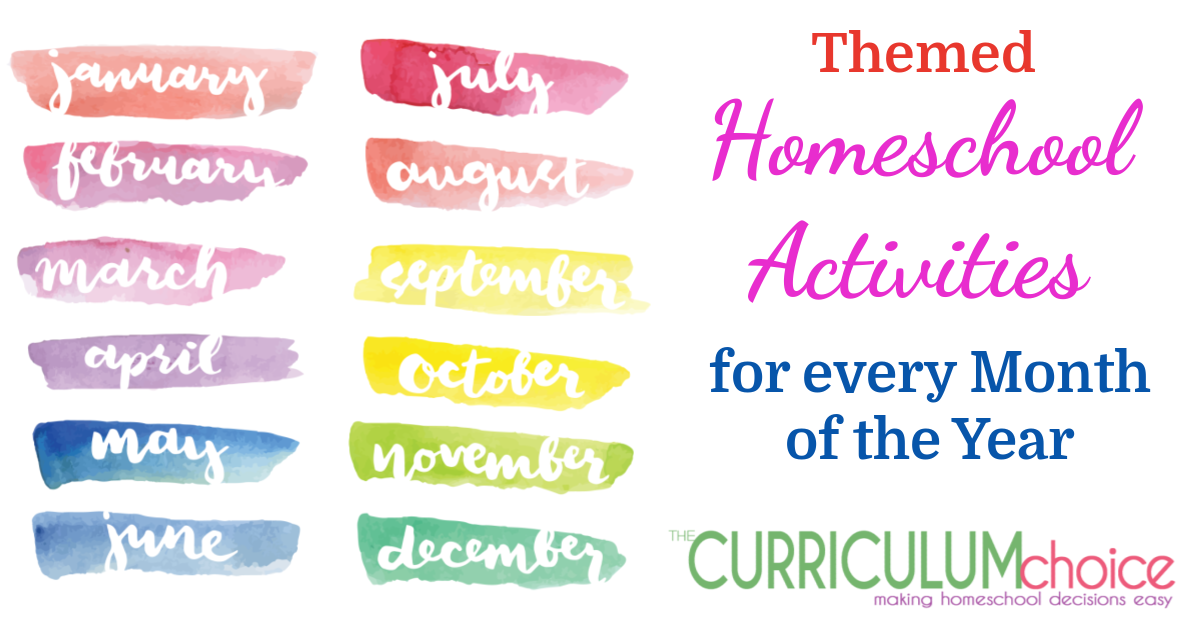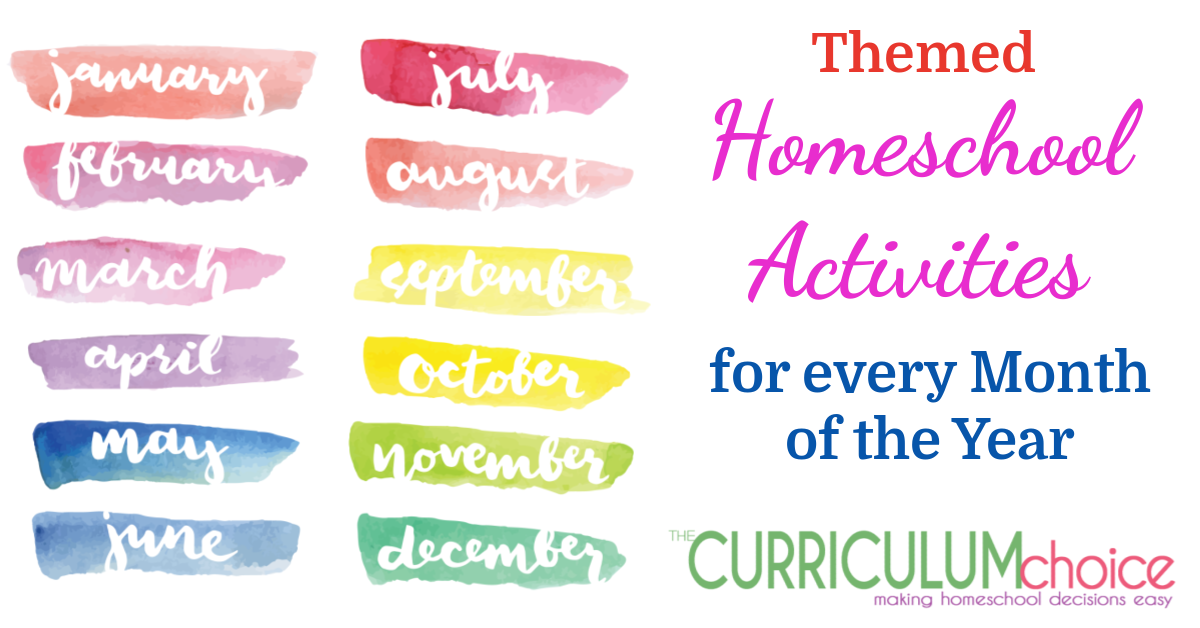 Engaging Themed Homeschool Activities for Every Month of the Year! Make learning fun by using monthly themed homeschool activities. Learn and explore based on the seasons, celebrate silly holidays, and more!
Fall Homeschool Ideas From the Archives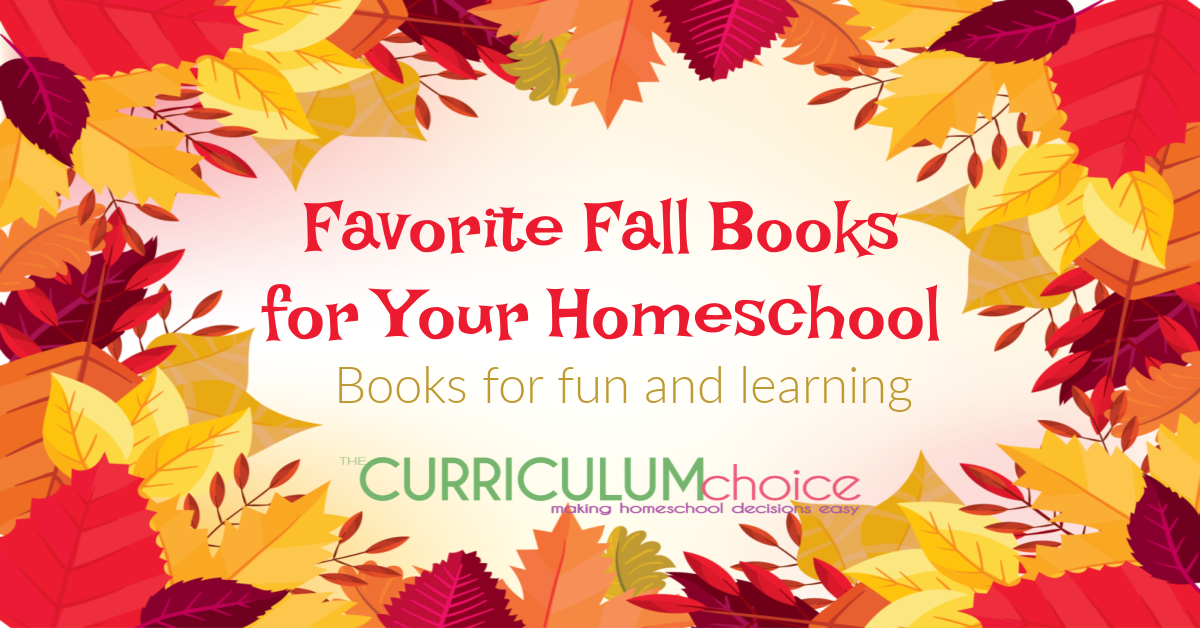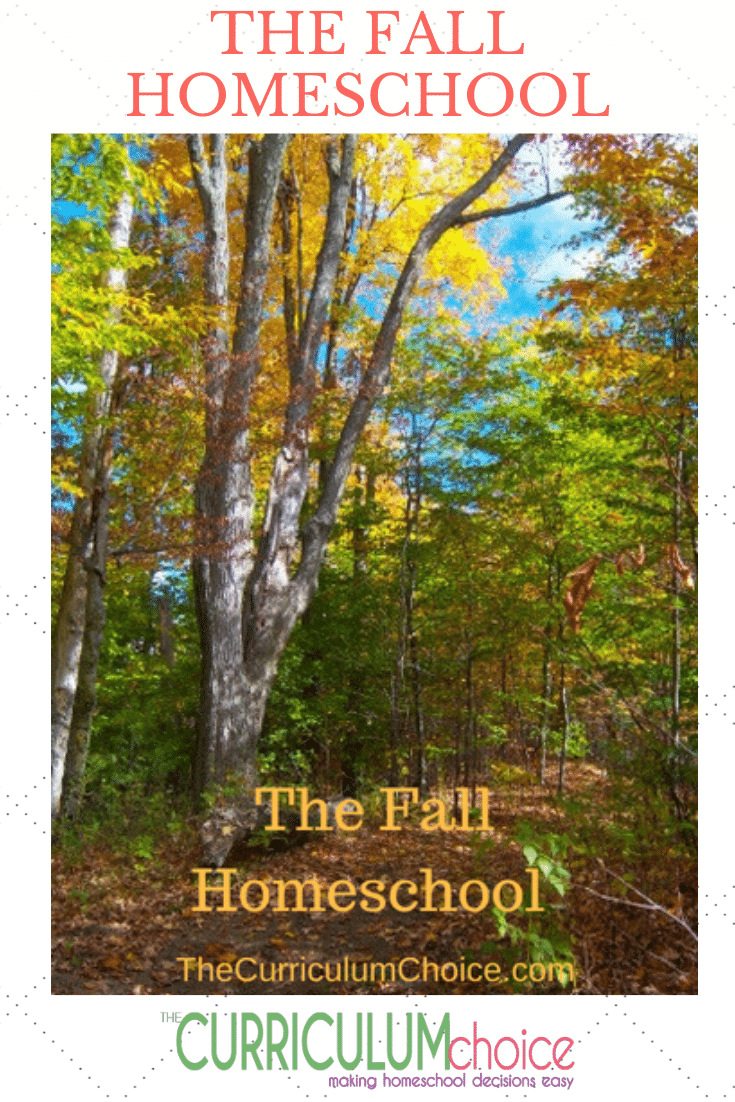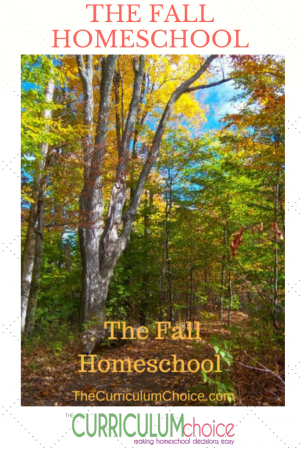 What are your favorites for the fall homeschool?