Hints of cooler weather tempt and tease the senses, promising the arrival of autumn in all its glory. According to the calendar, fall arrived a week or so ago, but the true splendor of the season seems to trickle in, with pumpkin sightings, scarecrow smiles, and brilliant shades of fall dangling from treetops. Pick one tree in particular to watch throughout the month of October and thank God for his beautiful creations as the tree changes.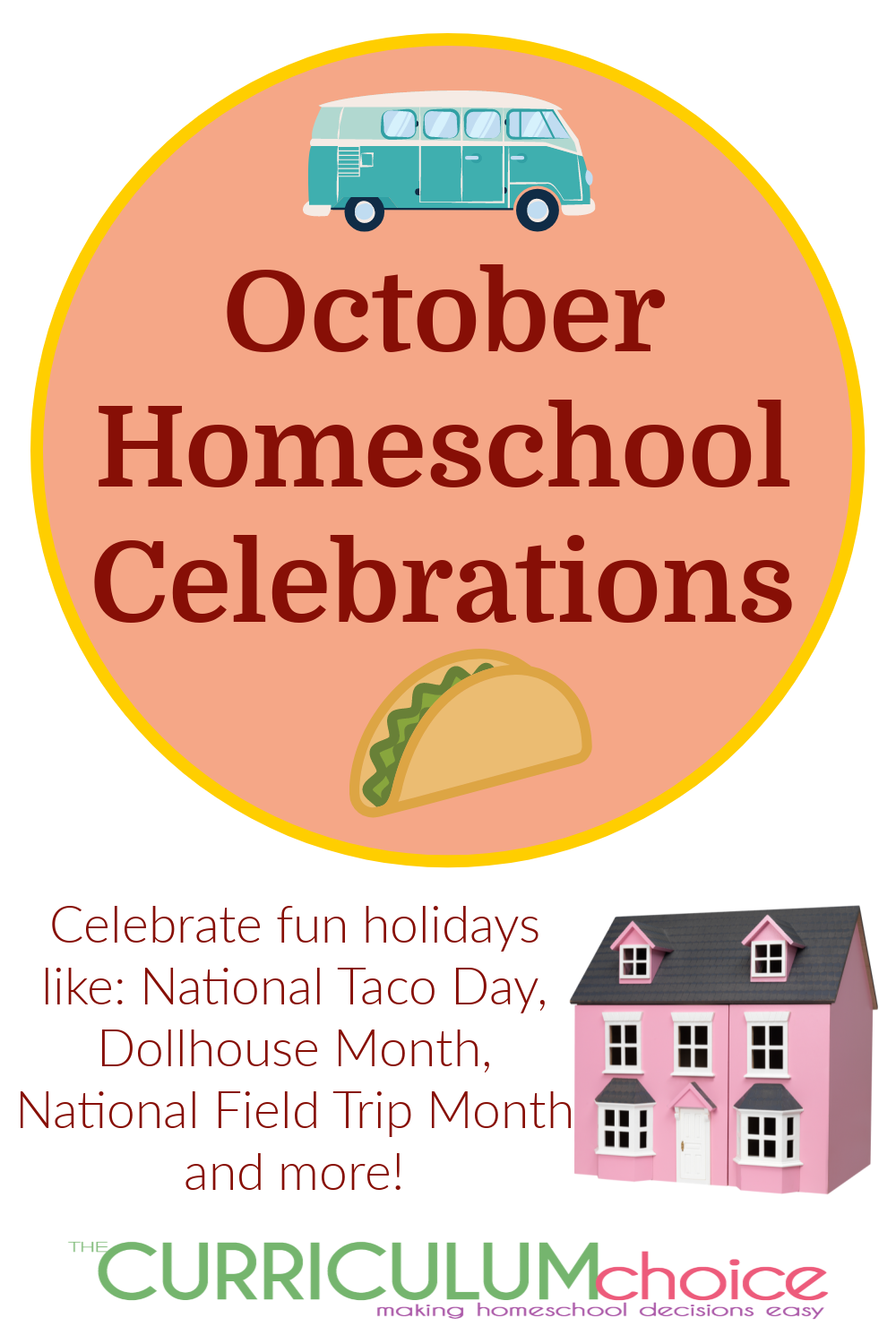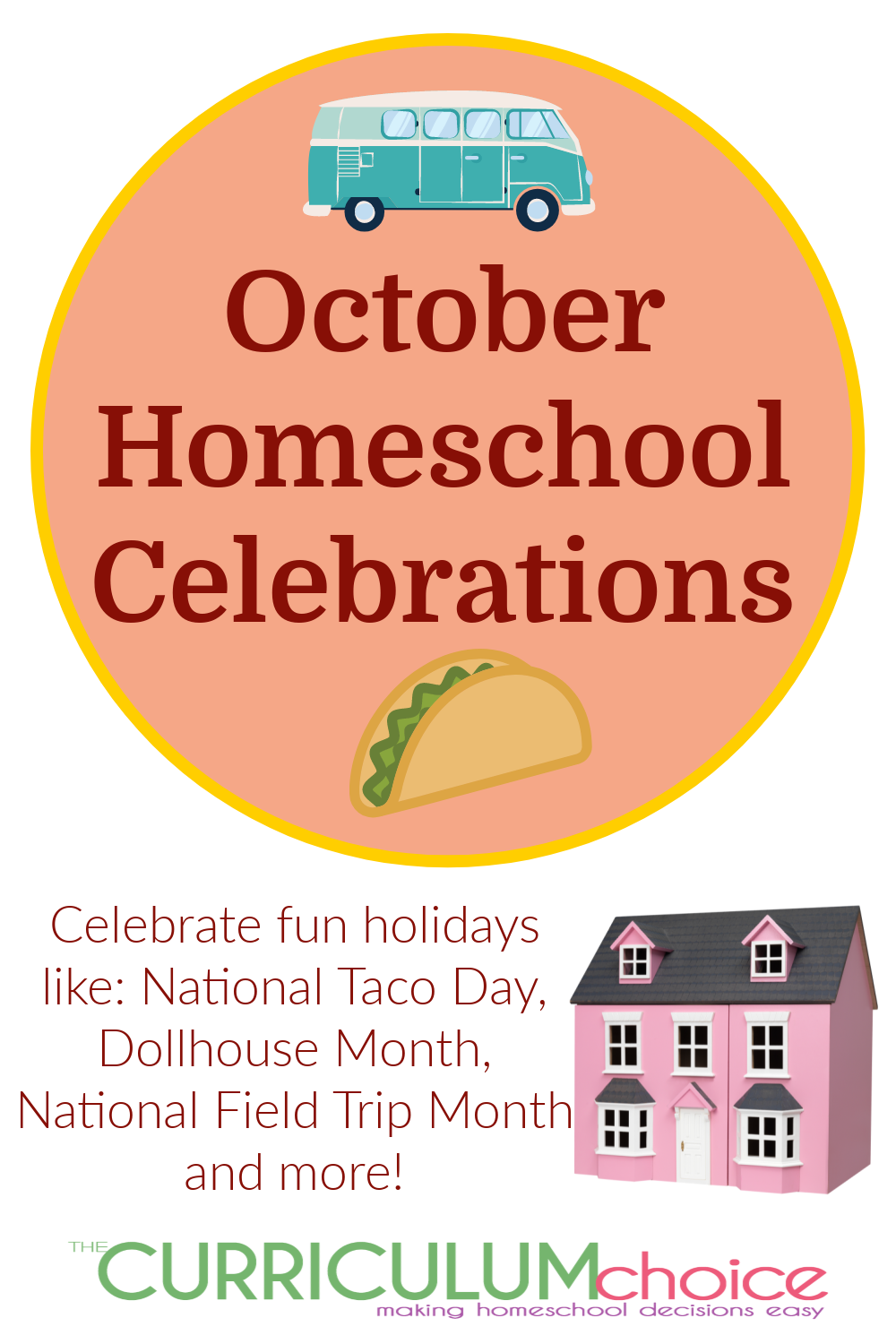 Enjoy all that autumn has to offer with those you love to make it a memorable month with five October homeschool family fun ideas. Celebrate thirty-one days of fun with the family and squeeze in the wacky holidays below for tons of merriment.
5 October Homeschool Family Fun Ideas
National Field Trip Month

Plan a family field trip to a nearby location that you've never visited. Look for signs of fall or find historical markers or make a list of as many of God's creations you encounter, both flora and fauna.
While walking, memorize this verse: "A man's heart plans his way, But the Lord directs his steps." Proverbs 16:9 NKJV. Write about the trip later as a creative writing exercise or share as an oral report. You might decide to let the kids give a group report, tasking each child with a different aspect of the trip.
World Architecture Month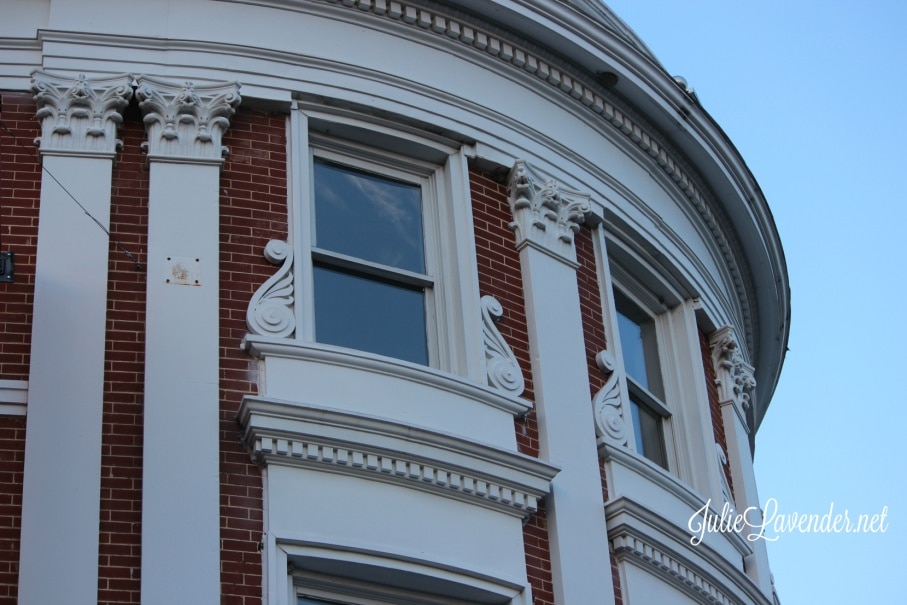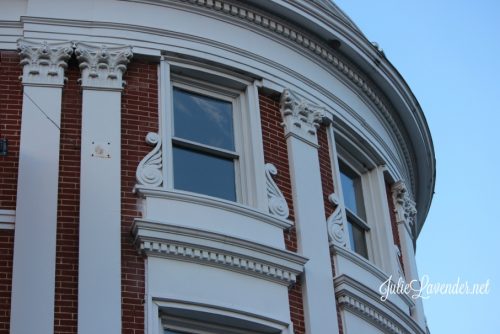 Spend time this month looking at the various architecture styles in your town or nearby cities.
First, study online some of the architectural terms and definitions, like, arches, balconies, balusters, bay windows, columns, dormer windows, eaves, over-hanging rafters, symmetric designs, and a wealth of other creative works of architecture.
Once you've learned to recognize these beauties, head downtown and go for a walking tour to look for different construction examples.
Can you find examples of Corinthian, Ionic and Doric columns?
Keep your eyes open as you're out and about this month and look for unique and creative pieces of architecture around town and beyond.
Make sure to memorize this verse sometime this month: "Unless the Lord builds the house, the builders labor in vain. Unless the Lord watches over the city, the guards stand watch in vain." Psalm 127:1 NIV.
Dollhouse Month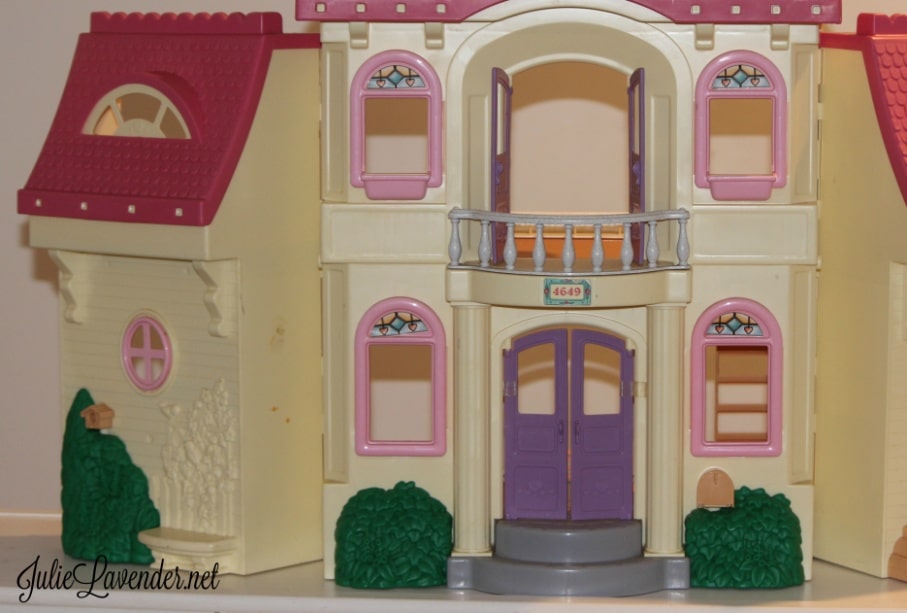 Pretend to be an architect for the day and create a homemade dollhouse with a collection of shoeboxes, cereal boxes, and other recycled boxes or materials.
Create a Homemade Dollhouse
Pick out different sizes of boxes for dollhouse rooms.
Use stickers and crayons, craft materials and glue to add windows and window dressings, wallpaper, carpet and floor rugs.
Arrange and stack the boxes to form a dollhouse and tape them together. Use other recycled items, like smaller boxes or thread spools or cloth scraps or small toys to add furniture and additional furnishings to the dollhouse.
Memorize this entire verse or that last portion to celebrate the day, also. "And if it seem evil unto you to serve the Lord, choose you this day whom ye will serve; whether the gods which your fathers served that were on the other side of the flood, or the gods of the Amorites, in whose land ye dwell: but as for me and my house, we will serve the Lord." Joshua 25:15 KJV.
National Forest Products Week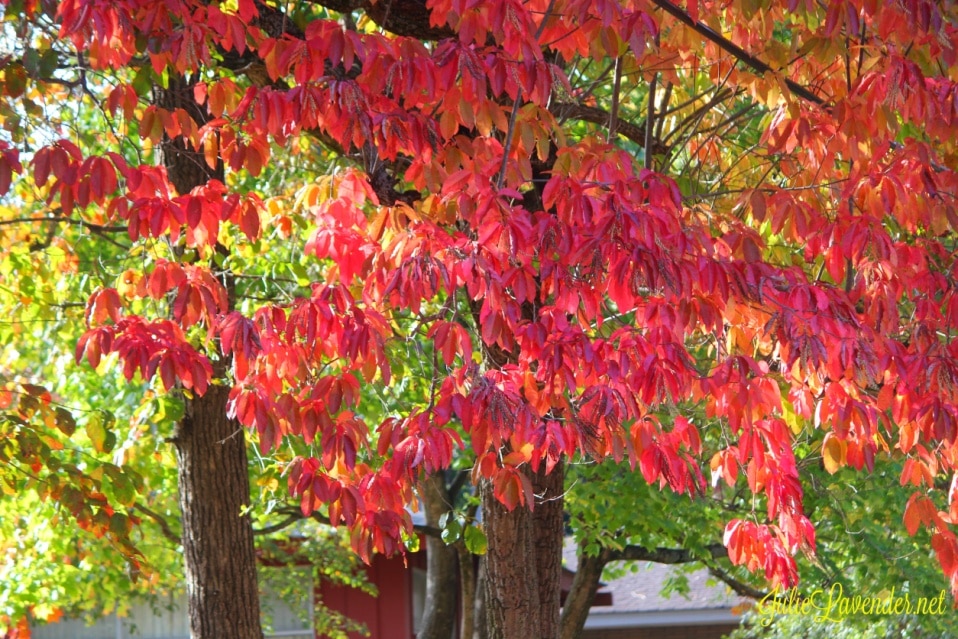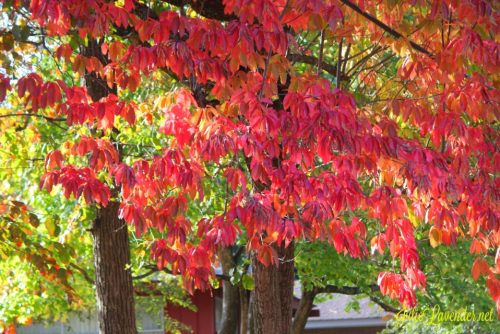 Find several hardwood trees in the back yard and use skeins of yarn or string to create a tree fort.
Wrap the yarn or string around and around the base of the trees, leaving an opening between two of the trees. You could also use old tarps or sheets, attached to the trees with thumbtacks.
Visit the fort often during the month and watch as the leaves begin to miraculously change into their autumn-colored décor.
Watch for birds gathering berries and look for squirrels gathering acorns or nuts to store for a colder day.
Practice saying this verse while hiding away in the fort: "Then shall the trees of the wood sing out at the presence of the Lord, because he cometh to judge the earth." 1 Chronicles 16:33 KJV.
National Taco Day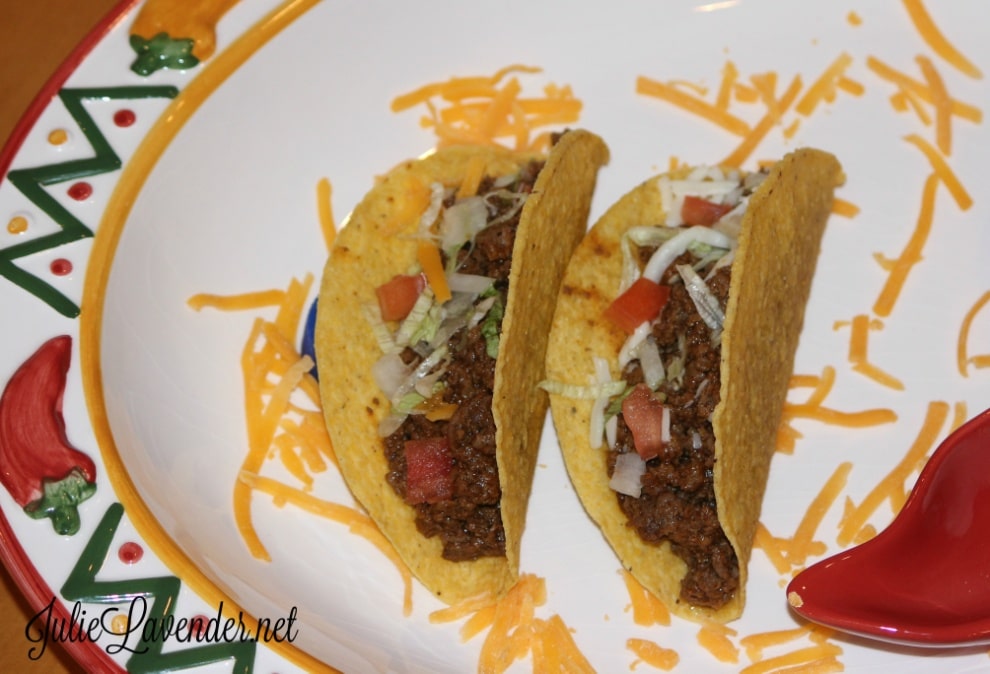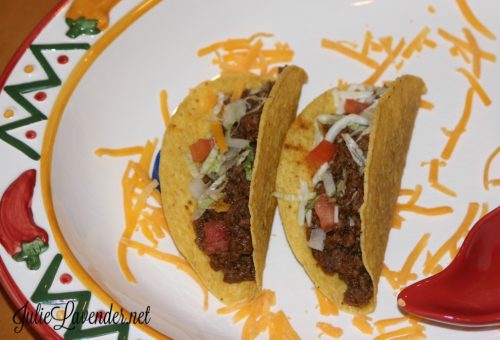 Gather in the kitchen to create this taco-flavored appetizer recipe to celebrate the day.
Taco Appetizer Recipe
Combine in a microwave-safe bowl: two cups of shredded, cooked chicken; one can of condensed cream of chicken soup; one cup of shredded cheddar cheese; one five-ounce can of evaporated milk; one-third cup of finely chopped onion; one four-ounce can of chopped green chilies, and one envelope of taco seasoning.
Stir well.
Microwave on high for four minutes, one minute at a time, stirring after each minute.
Microwave at two-minute intervals until heated through, stirring after each interval.
Serve with a selection of raw vegetables or a favorite selection of crackers or chips.
Enjoy memorizing this verse, while snacking on the taco appetizer: "For he satisfies the thirsty and fills the hungry with good things." Psalm 107.9 NIV.
Autumn offers so much beauty for the one who searches with all five senses. Spend all of autumn making awesome family memories. You'll be so glad you did.
You might also like: