Can you smell the pumpkin spice in the air? Are the leaves starting to change and fall? With the changing of the seasons once again here in NY we look forward to snuggling in to read some good books, as well as getting out and doing things like identify leaves. This is a collection of fall books to help you do just that!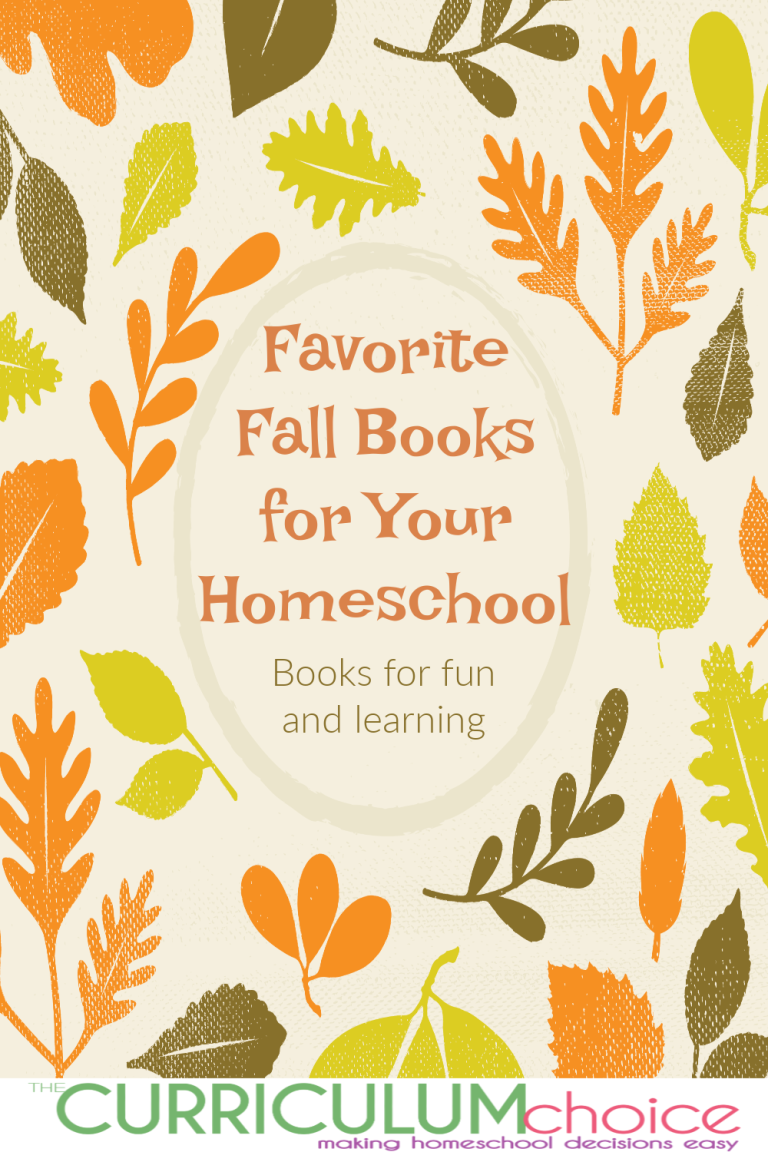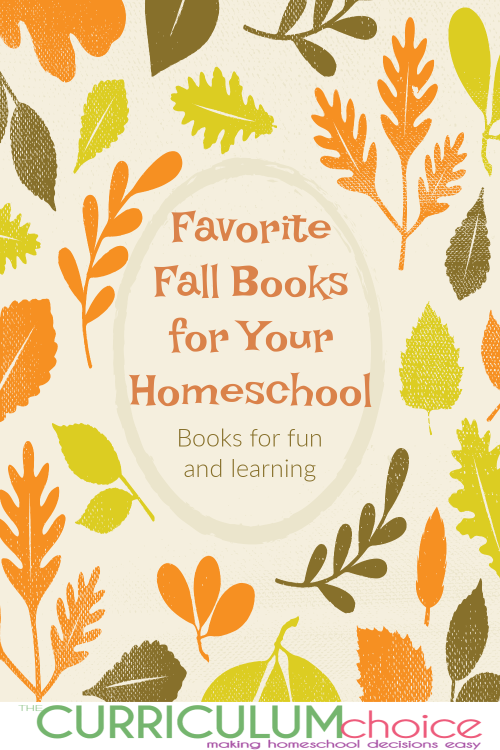 Affiliate links are used on this website. Please see our disclosure policy for more details.
Favorite Fall Books for Your Homeschool
Whether you are reading just for fun, or reading specifically to learn, you and your children will want to print this adorable Fall Books Reading Log! Seriously! I printed one for my journal!
And while you are out exploring you should print and take these fun Fall Scavenger Hunts!
Fall Books Just for Fun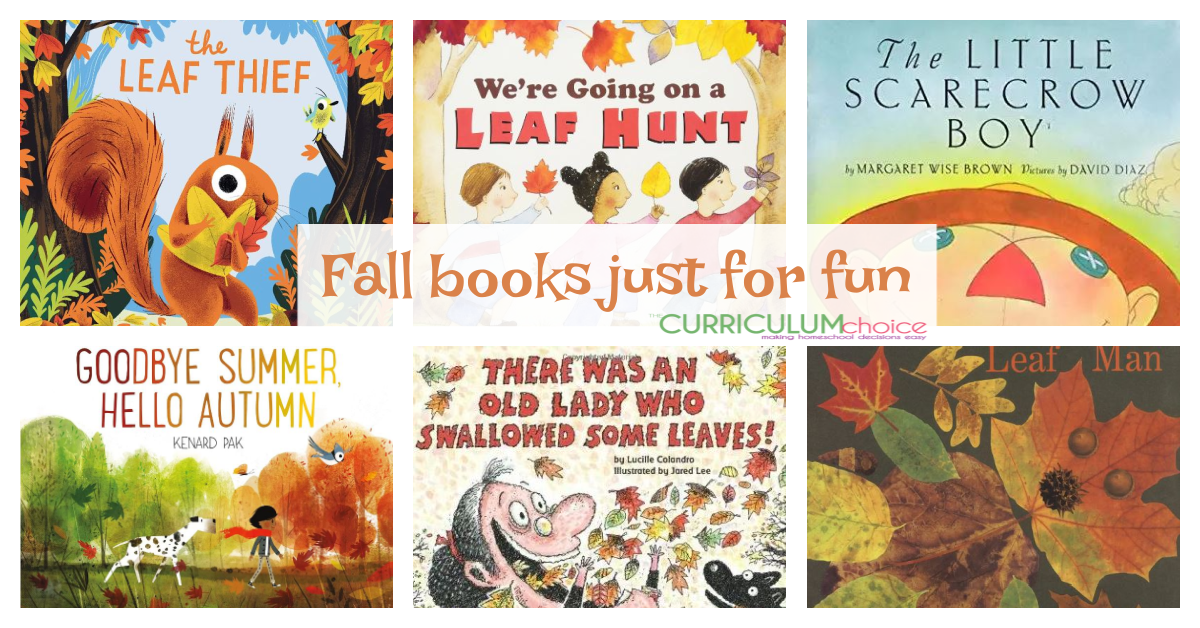 Goodbye Summer, Hello Autumn by Kenard Pak – As trees sway in the cool breeze, blue jays head south, and leaves change their colors, everyone knows–autumn is on its way! Join a young girl as she takes a walk through forest and town, greeting all the signs of the coming season. In a series of conversations with every flower and creature and gust of wind, she says good-bye to summer and welcomes autumn.
The Leaf Thief by Alice Hemming and Nicola Slater – Squirrel loves counting the leaves on his tree–red leaves, gold leaves, orange, and more. But hold on! One of his leaves is missing! On a quest to find the missing leaf, Squirrel teams up with his good friend Bird to discover who the leaf thief could be among their forest friends.
The Little Scarecrow Boy by Margaret Wise Brown – is a story of a young scarecrow boy who is told he is too small to scare any crows. He sets out to prove himself as he practices all the fierce faces his father taught him and it finally pays off!
We're Going On a Leaf Hunt by Steve Metzger – There are lots of beautiful fall leaves to find! Three friends have a big adventure hiking over a mountain and through a forest to collect leaves of all kinds and colors. What will they do with all their leaves at the end of the story? Jump and play in them, of course! With easy rhyming text and fun sound effects, children will delight in this rollicking autumn story.
There Was An Old Lady Who Swallowed Some Leaves by Lucille Colandro – That wild old lady is back swallowing fall-themed items. What can you make from leaves, clothes, a pumpkin, and rope? That's right, a scarecrow!
Leaf Man by Lois Ehlert – Fall has come, the wind is gusting, and Leaf Man is on the move. Is he drifting east, over the marsh and ducks and geese? Or is he heading west, above the orchards, prairie meadows, and spotted cows?
Fall Books for Learning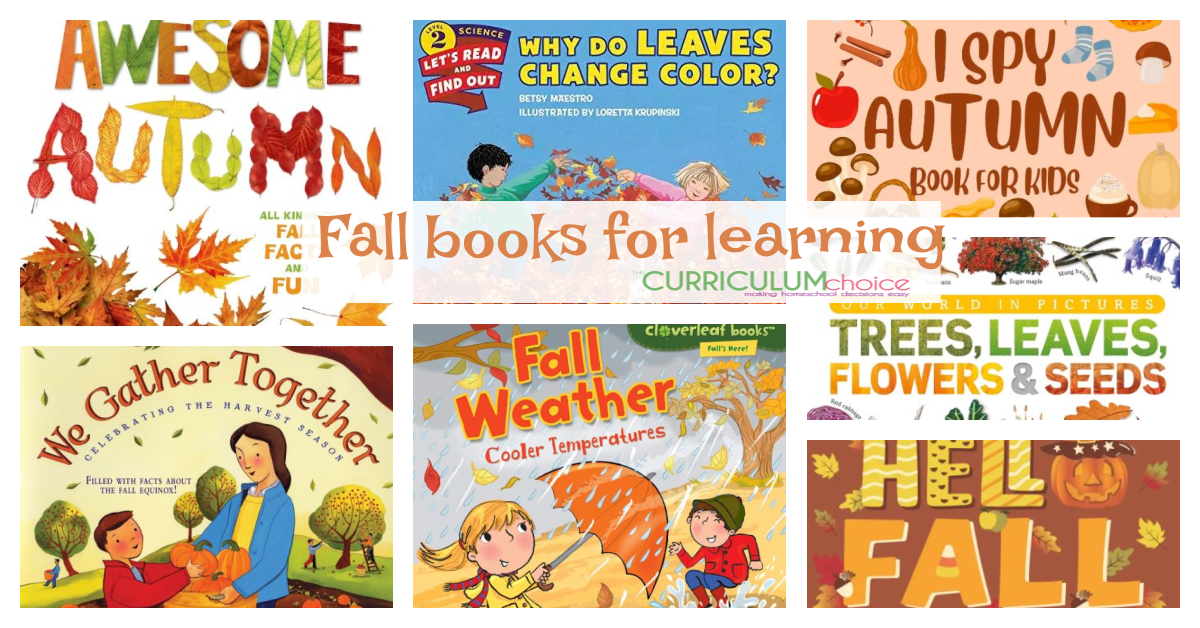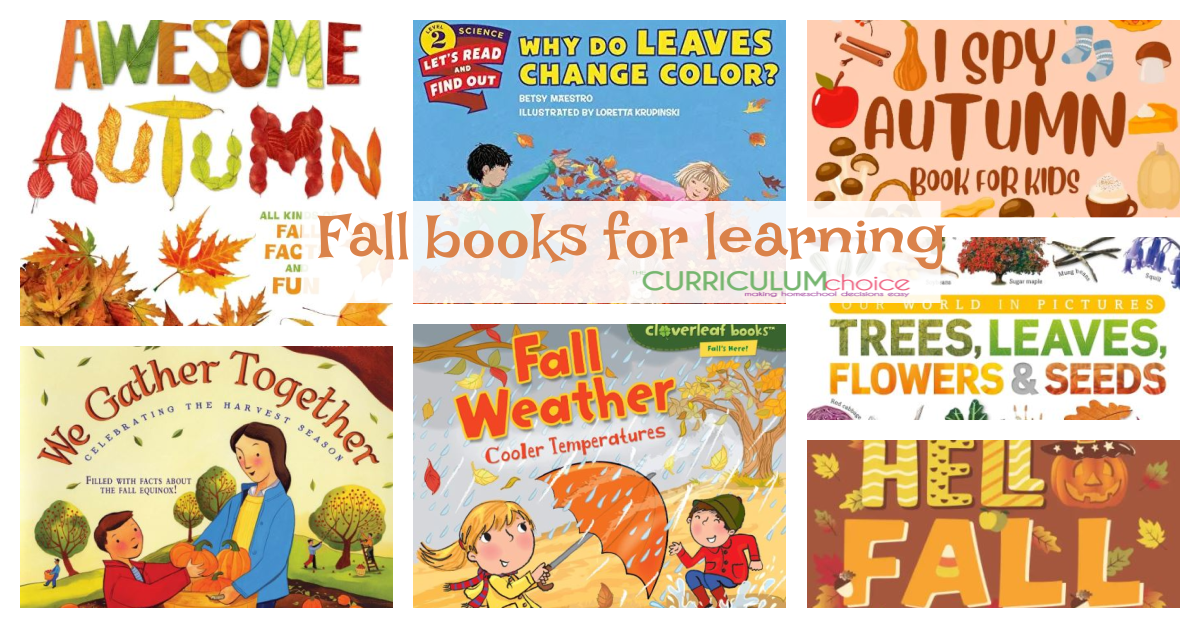 Awesome Autumn: All Kinds of Fall Facts and Fun by Bruce Goldstone – With colorful photographs, lively explanations, and classic craft ideas, this a festive and fascinating exploration of autumn's awesomeness.
We Gather Together by Windy Pfeffer – For many cultures worldwide, the fall equinox has been a time to celebrate the harvest and begin collecting and storing crops. Reading this fall book about the autumnal equinox with your children can help inspire a new understanding of autumn and the harvest season.
Fall Weather: Cooler Temperatures by Martha Rustad – Brr! It'-s starting to get chilly! Find out how weather changes during fall. See how people and animals get ready for cooler temperatures.
Hello Fall Activity Book for Kids by Little Joy Press- Coloring, Mazes, Picture Tracing, Word Games, Connect Dots, I Spy, Spot the Differences
I Spy Autumn by Danielle Simmons Press – A perfect book for little hands with toddler learners. They'll develop observational skills, learn to assign letters to objects, learn the basic concepts related to the celebration of the Autumn Adventure and they'll be having so much fun they won't even know they're learning!
Why Do Leaves Change Color? by Betsy Maestro – This book includes simple, fun diagrams that help introduce concepts like photosynthesis and the different types of leaves. This book also includes a list of the best spots to view leaves changing color as well as simple activities to do with leaves, like leaf rubbings and leaf pressings.
Trees, Leaves, Flowers, and Seeds by DK Publishers- This kids encyclopedia makes a great reference for identifying leaves and plants. It also takes a fun, more sideways look at some truly strange plants, such as trees with fruits like a giant's fingers, orchids that look like monkey faces, seeds that spin like helicopters, and trees that drip poison!
Leaves Fall Down by Lisa Marie Bullard – Autumn is time for the leaves to change colors. Get out your rake and help gather the fallen leaves. Find out why leaves change color. And take a running leap into that huge pile of leaves!
For More Fall Fun and Learning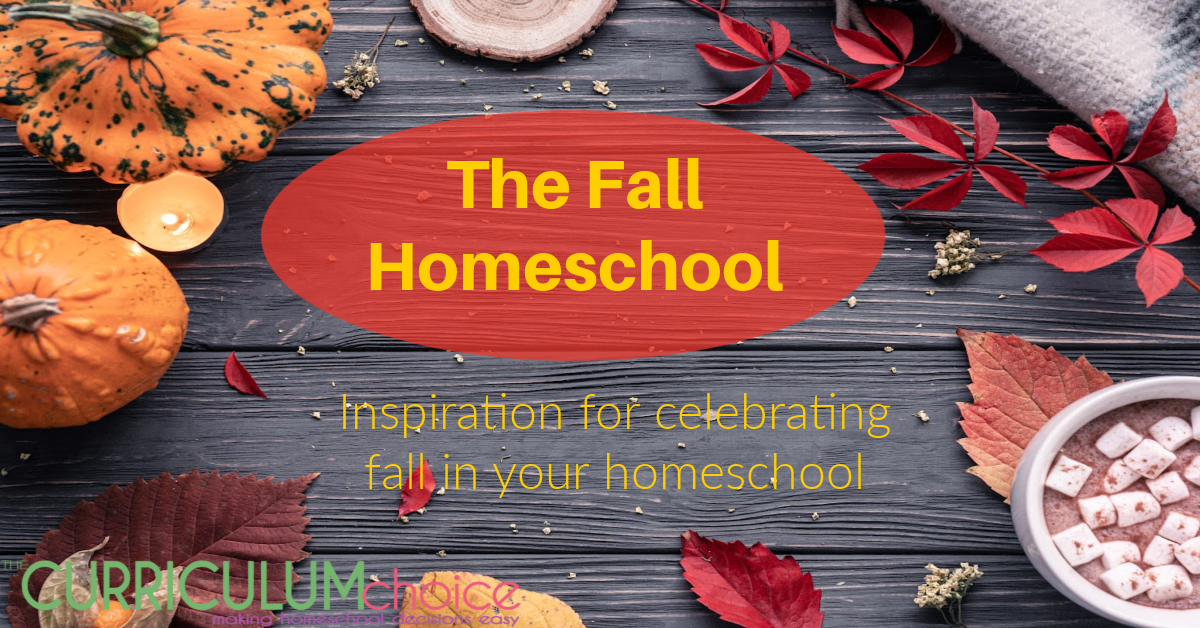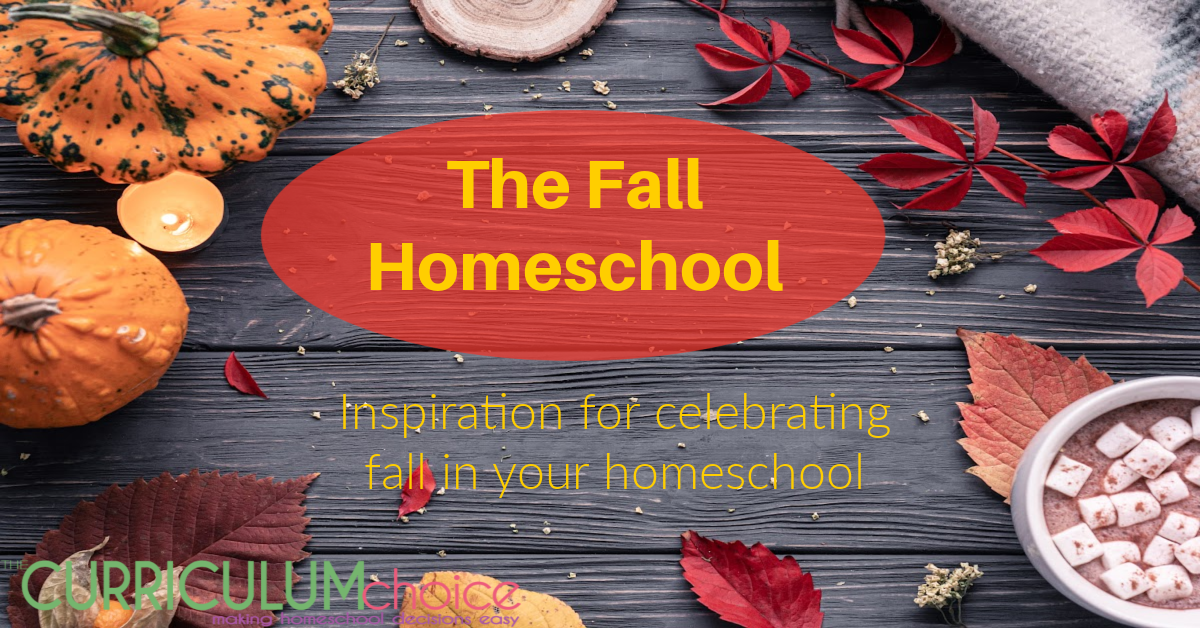 For more fall fun and learning check out our HUGE post – The Fall Homeschool – inspiration for celebrating fall in your homeschool.
Tricia has an Ultimate Guide to Fall Leaf Activities for Your Homeschool and Homeschool Fall Leaf Study and Activities Perfect for All Ages.
More Themed Book Lists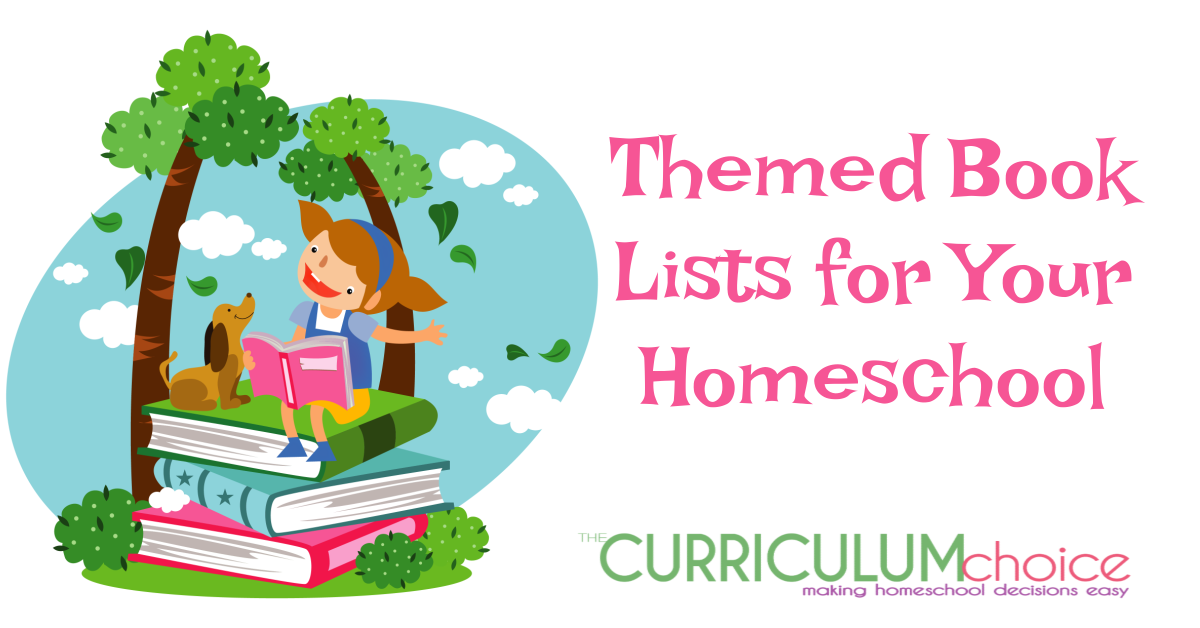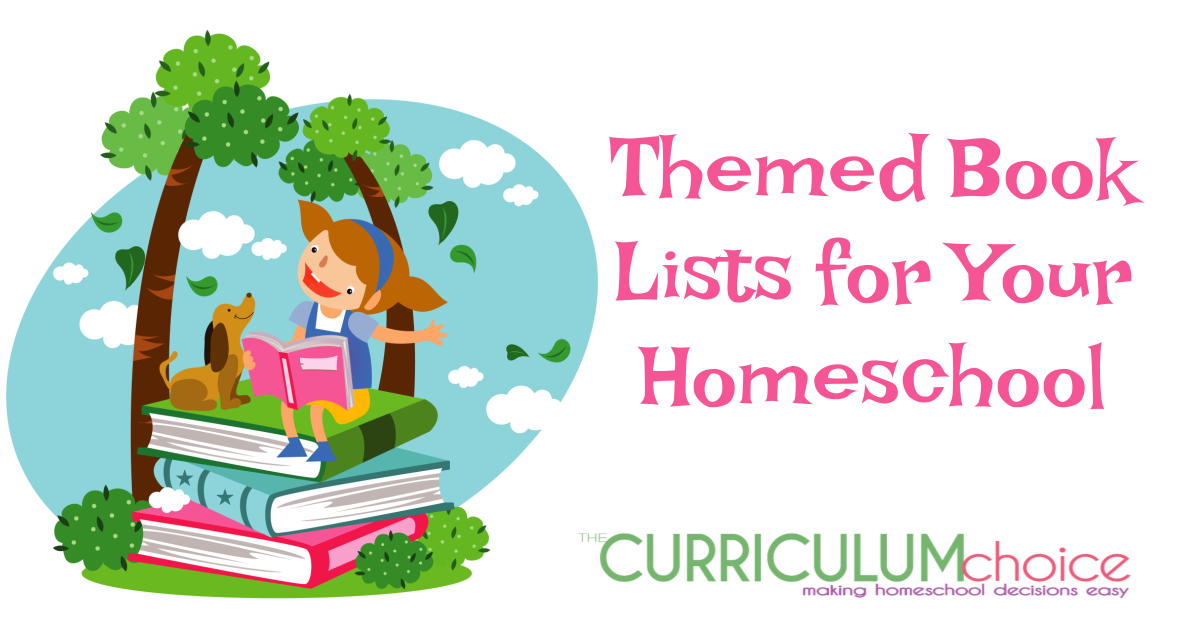 Here are a few themed book lists from our archives. Also stay tuned as we add more themed book lists such as winter, Christmas, Valentine's Day, sharks and more!
One Small Square Books for Nature Study – The One Small Square books by Donald Silver uses the space of a three-dimensional square to explore the Earth's habitats. Each book contains around forty pages of focused information about a particular habitat, along with delightful illustrations and activity suggestions. The books provide the reader with complete descriptions of each area, including plants, animals, and other pertinent tidbits.
Dr. Seuss Books – this list is full of wonderful Dr. Seuss books along with some learning activities to extend the fun!
Favorite Children's Books by Age and Grade – Recommendations of living books for every age or grade level from our Curriculum Choice Authors.
Picture Books for Lent – Your children are never too old to enjoy picture books, especially books that have a moral to share or are able to impart the gifts of our faith. The books that I am sharing with you today do both. I am sure you will agree and I hope you have or will enjoy these beautiful picture books with your family sometime soon.
Living Books for Art – As a Charlotte Mason educator, some of our homeschool time is spent learning about artists and completing picture study. And, continuing in Charlotte Mason style, I try to only use living literature in our homeschool. Luckily, I've found several wonderful children's books about artists that I'm sharing here with you.