If you are like me, you have spent many hours searching the internet for worksheets to help reinforce the skills your students are learning. With Super Teacher Worksheets, you can stop the endless search because they have just about anything you will need! Super Teacher Worksheets is a user-friendly, no-frills website without distraction, which makes it easy to find what you are looking for.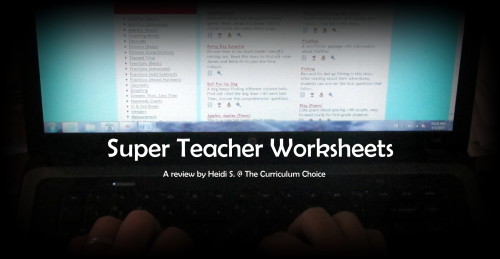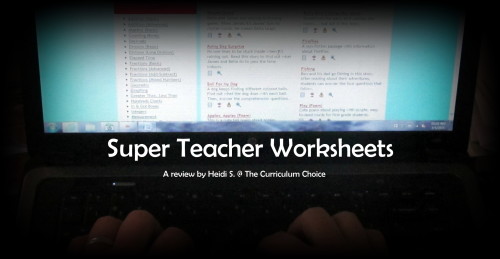 Super Teacher Worksheets is an excellent website to find worksheets for a variety of subjects including spelling, reading comprehension, math, science, social studies, critical thinking, and more! This site is perfect for when your kids are struggling with a particular topic, need a little extra practice, or just for review.
A majority of the worksheets on the site are appropriate for kindergarten through sixth grade. Super Teacher Worksheets assigns a grade level and difficulty level to each of the worksheets on the site. Super Teacher Worksheets has not aligned with Common Core per se, meaning they are not changing their worksheets to align. They do, however, include a link next to each file that states which CC standards the particular worksheet meets.


The worksheets have fun illustrations and download in seconds to a printable PDF file. Not only are there thousands of worksheets to choose from, there are tools available so you can create your own quizzes, word searches, flashcards, bingo games, and more!  In addition to the worksheets and great creation tools, there is a variety of lined paper templates to choose from.
While Super Teacher Worksheets offer some of their worksheets FREE if you want to access the full collection, you will pay $19.95 for a year subscription. Considering what most homeschoolers pay for supplemental workbooks, this is a good deal! Members can download and print any worksheet as much as they want on multiple computers! Members have access to a "Virtual file cabinet" for storing your favorite worksheets and the worksheets that you create using the available tools.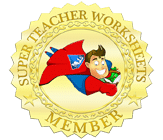 So, when you have finished making all of your curriculum choices for the upcoming school year, you may want to consider making Super Teacher Worksheets your supplement resource.
I received this curriculum in exchange for an honest review.  I was not compensated in any way for the time spent telling you about this resource. Read our full disclosure policy.
~ Written by Heidi S.