World history can feel like a daunting subject to tackle with your children, but the Project Passport series from Home School in the Woods is a fabulous resource that will help you and your kids create a personalized history program that's perfect for your homeschool.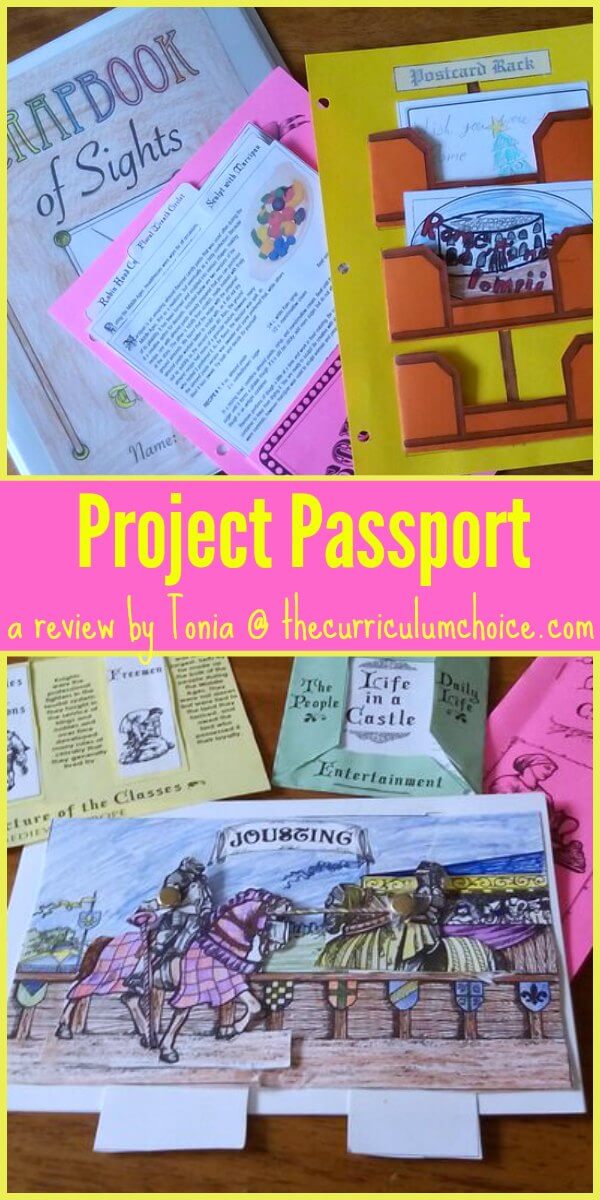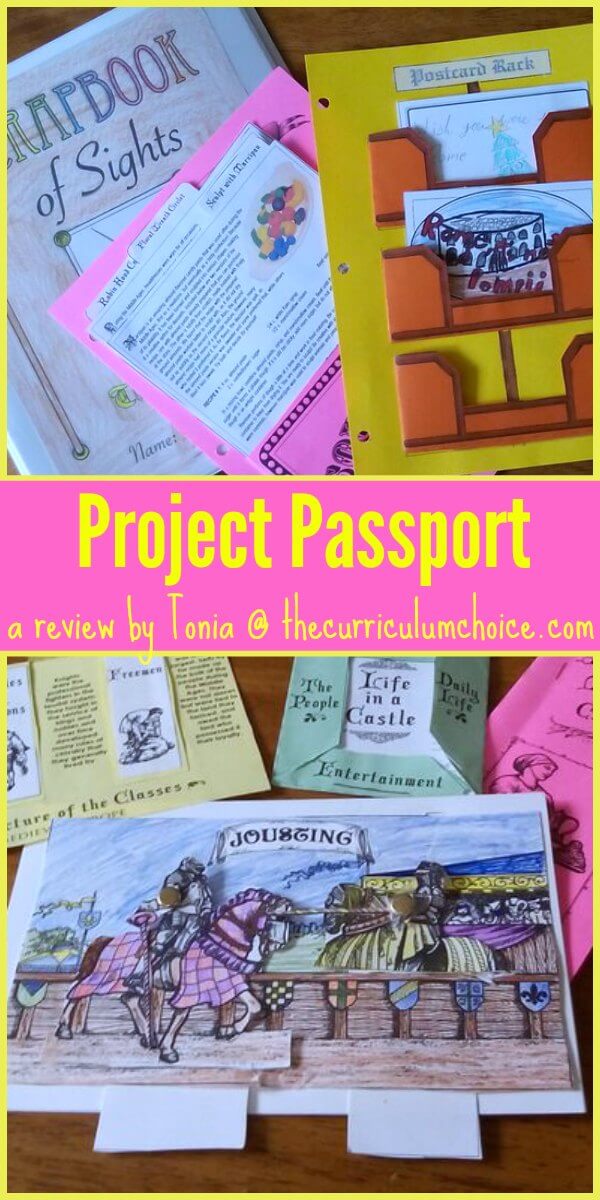 This post includes affiliate links.
Home School in the Woods
If you haven't used the resources available from Home School in the Woods, you are missing out! We have used and loved so many of their resources. They have timeline resources, maps, lapbooks, and wonderful history resources. I've even reviewed their Composer Activity-Pak here at The Curriculum Choice. Today I want to share one of my favorite resources for teaching world history – the Project Passport series.
History with Project Passport
Currently, there are three time periods available in the Project Passport World History series – Ancient Egypt, the Middle Ages, and the Renaissance & Reformation. Sadly, we had just finished our ancient history studies when Ancient Egypt was released but we have had a fabulous time immersed in the Middle Ages and the Renaissance & Reformation this year!
The Project Passport series is perfect for grades 3-8. Each time period includes all you need for a full 8-12 weeks of study. There are 25 "Stops", each one focusing on a different aspect of the time period – from clothing and culture to famous events and people.
Each "Stop" on the tour includes:
Guide Book Text – a 1-3 page selection to read aloud with your children
Travel Itinerary – instructions for a variety of activities
Lots of learning activities
The hands-on activities are really the star of the show. You'll find notebooking, lapbooking, file folder games, creative writing assignments, a timeline, geography, hands-on projects, even a few audio tours.
There's such a variety of projects that the program is easily customized for your family – you can do as little or as much as you want. Best of all, one program can be used with a variety of ages. You don't have to try and juggle programs for different ages – all your kids can study the same time period and still work on the projects and activities that interest them. Add some library books, literature, and perhaps some extra writing assignments for older children and you have a fabulous, well-rounded world history program for your whole family.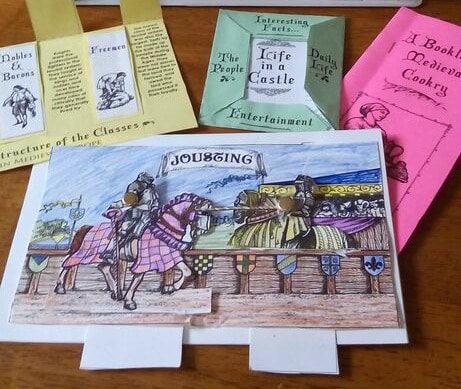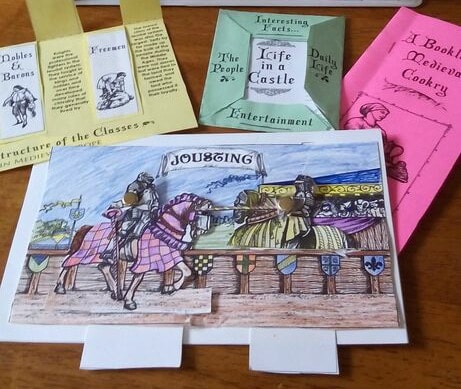 Project Passport in our Homeschool
We focus on history 4 days a week and Project Passport fits easily into our schedule. My daughter and I cover 2 "stops" a week (we're using two of the Project Passport sets this year) with plenty of time for projects, reading, and writing assignments.
Two days a week I read aloud our Guide Book Text while TJ adds figures to her timeline or completes a postcard. Then she works on some notebooking or lapbooking projects. Once in awhile, we plan a hands-on project. After that, she reads from our book basket filled with history books. During our in-between days, I have her work on a few writing assignments.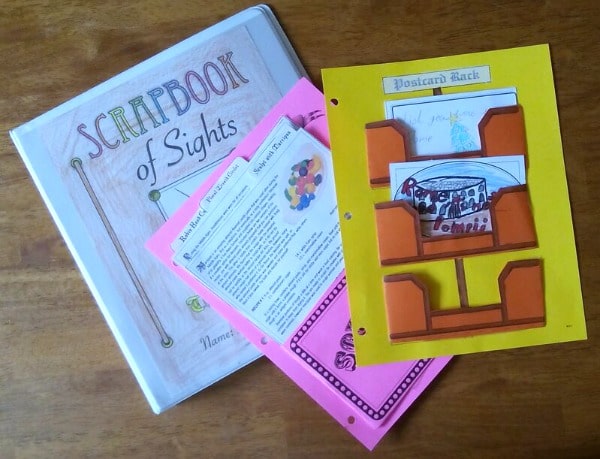 As you can see, the Project Passport series makes it easy to do as much or as little as you want. Each Project Passport program is available on CD ($34.95) and download ($33.95).
I'm not the only one who loves the products from Home School in the Woods! Check out these posts from the authors of The Curriculum Choice:
~ Written by Tonia