This is the third of a four part series to answer why, how, and what in regards to the Principle Approach® education for homeschoolers.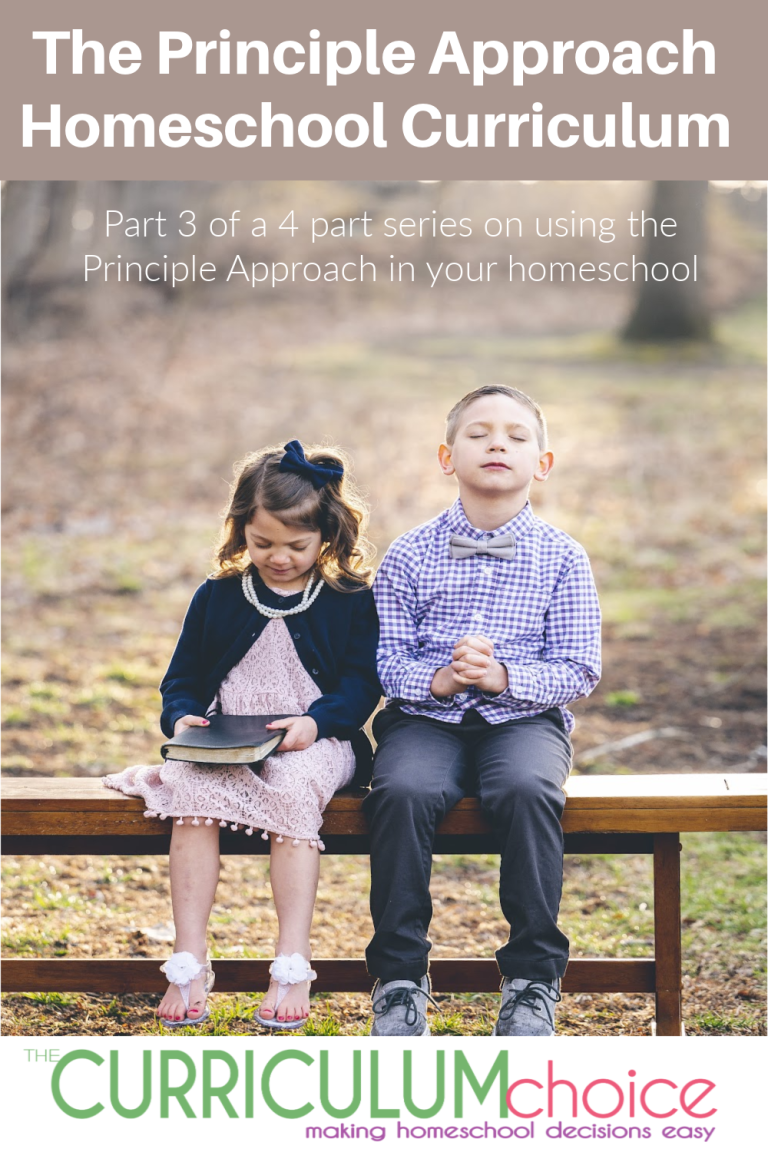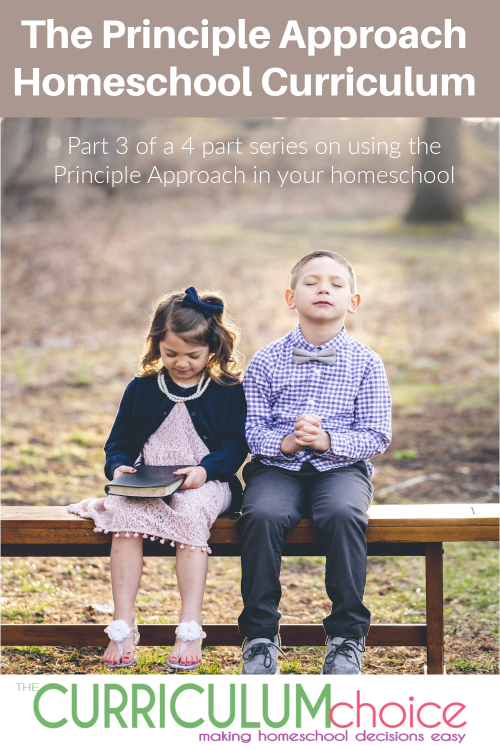 We often start our search for education looking for curriculum. What will we teach? What do our children need to know? The mounds of resources quickly become overwhelming. That is why I started this series discussing philosophy. Examining the reason I homeschool gives me a filter to sift the piles of books.
This universe is an amazing place. There is no way we can teach our children everything they need to know or even want to know. So how do we decide what is most important?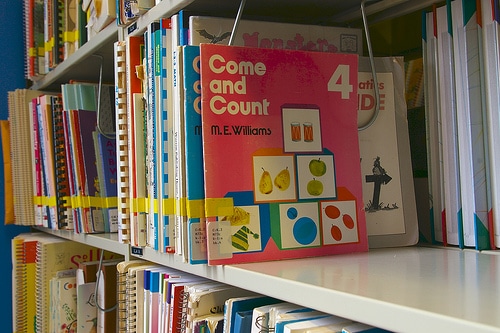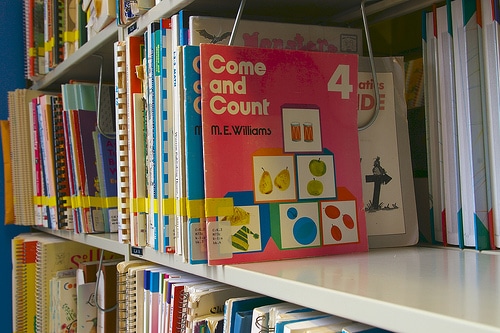 I propose that rather than teaching little bits here and there, we teach the whole subject by teaching its principles first. Five-year-old Sunshine can understand that letters create words and words combine into sentences and sentences become whole paragraphs. We discuss the gift of language. We look in the Bible to see how God communicates with us. We are inspired to communicate with Him and with each other.
It is simple to break down the subject to its rudiments, but it is so empowering. It gives the child a foundation with which to build upon.
The Principle Approach® Homeschool Curriculum
Principle Approach® philosophy is just beginning to have curriculum, but the idea of individualized education encourages parents and teachers to create their own using the 4R method. Rather than creating all my own lessons, I add these ideas to the books that fills our shelves.
Some curricula does a good job of systematically building upon the principles of a subject and studying the unique vocabulary of each; not every one looks at the source and origin. It requires some thought and study, but each subject has it's source in either the nature or character of God.
Science is the study of His creation.
Math is the knowledge He used to create.
Art is the expression of that creativity.
When we begin to see the Creator behind each subject opening our understanding, His purpose is revealed: the increase of His kingdom in the hearts of men. The history of science and math display advancements for safety and even liberty.
Nathaniel Bowditch's dedication to the study of navigation gave men greater freedom to sail without fear of getting lost and perishing at sea. Johann Gutengerg's printing press gave wings to ideas and individuals reached up to grasp them by learning to read.
According to Noah Webster, curriculum is
the course of study…a stated or orderly method of proceeding…the way of life or conduct.
Studying for life, step by step, building upon the foundation idea by idea, year by year. Growing in understanding of how individual hearts are woven into a providential metanarrative. Life inspired. Hope restored. An effect of biblical education.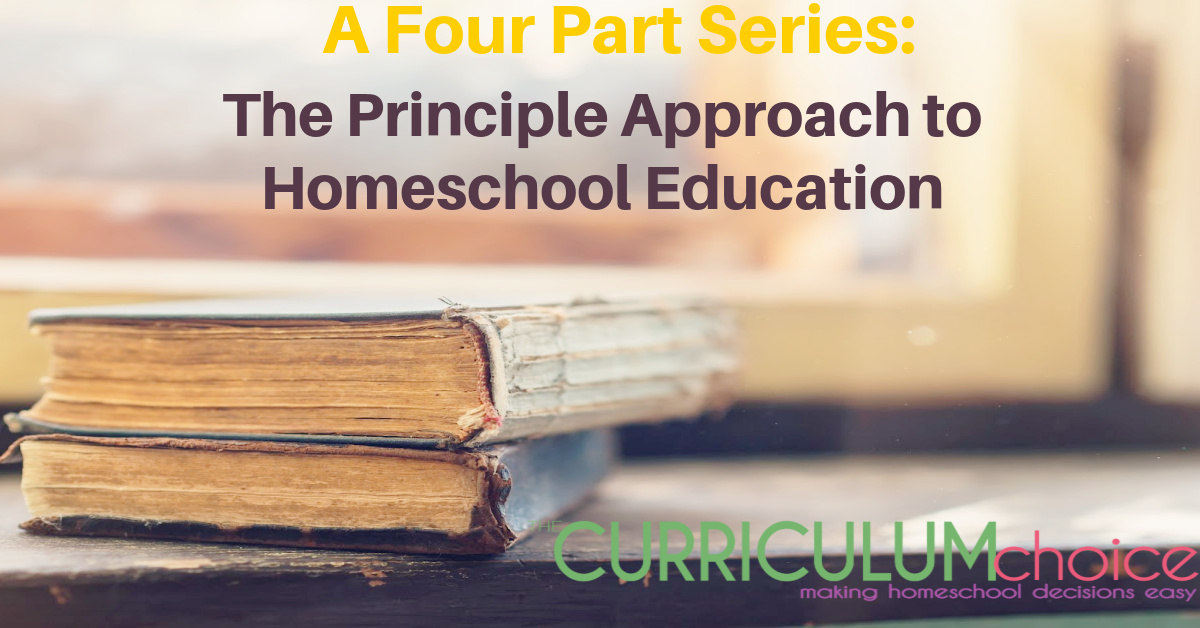 This series explores Using the Principle Approach in your Homeschool. The Principle Approach provides the structure of truth that frames true education. Wisdom is the key and the Principle Approach method forms wisdom as children learn how to think and reason from a Biblical perspective in order to redirect their humanness towards God.
What Do Homeschool Methods Look Like in Real Life? – The Series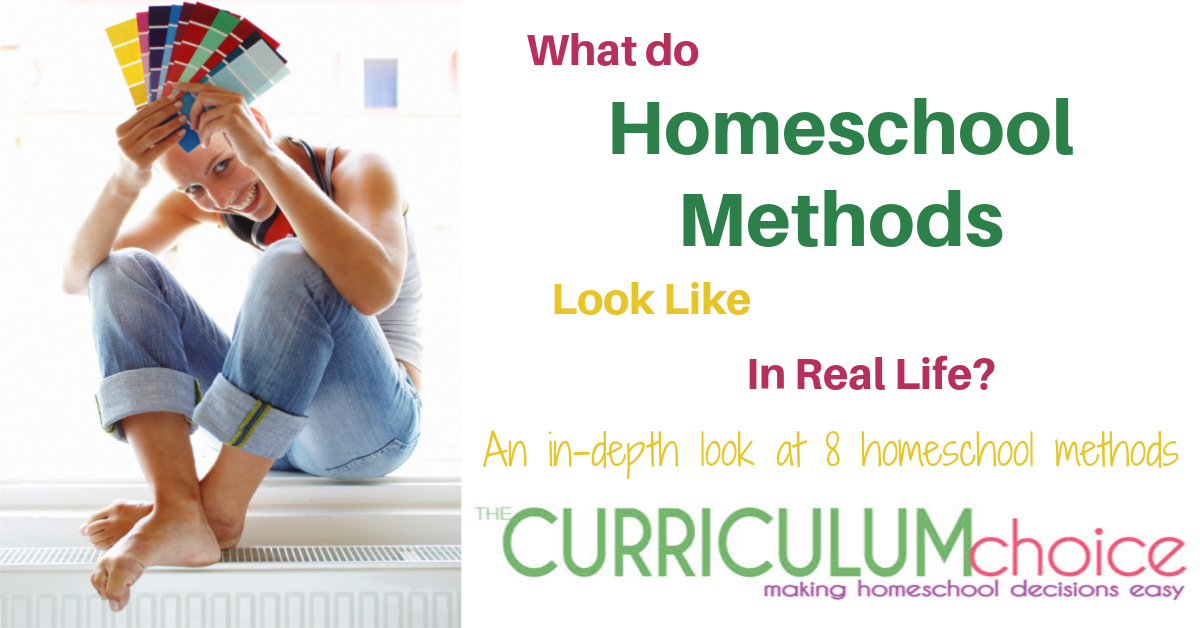 Be sure to check out our entire series on Homeschool Methods. In it we cover 8 different methods, what they are, and how to implement them in your homeschool.
~ Originally published June 2009, written by Renae Deckard, Biblical Principled mother of 3.
– "The Noah Plan® and/or The Principle Approach® are registered trademarks of the Foundation for American Christian Education."