We love discovering new picture books together and re-reading all our treasured and well-loved books. Today's featured books are among our family's favorites. Your children are never too old to enjoy picture books, especially books that have a moral to share or are able to impart the gifts of our faith.
The books that I am sharing with you today do both. I am sure you will agree and I hope you have or will enjoy these beautiful picture books with your family sometime soon.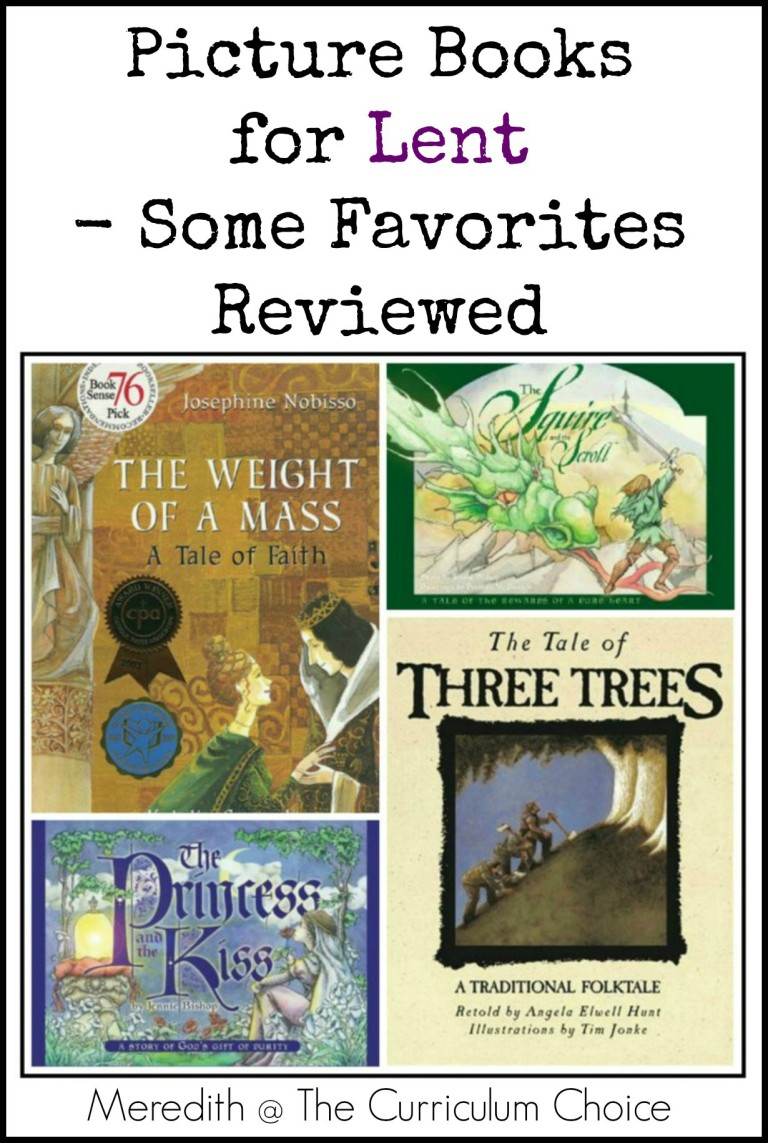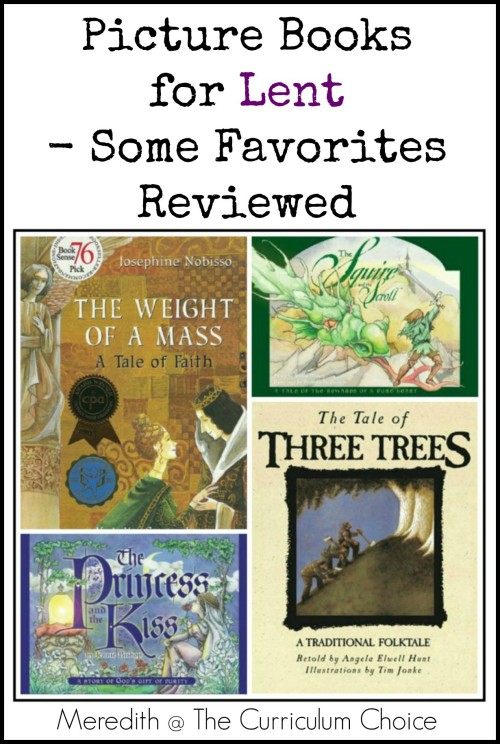 Lent is a time for reflecting on our faith, our spiritual growth and a way to turn inwards and look to God for guidance and grace. One of the ways we like to do this in our family is through reading excellent literature, and picture books can fall into this category if they are well done.
In my Three O'Clock Hour post, I share a sampling of the many wonderful picture books we like to read throughout Lent; and today I am including them here along with two new to us picture books.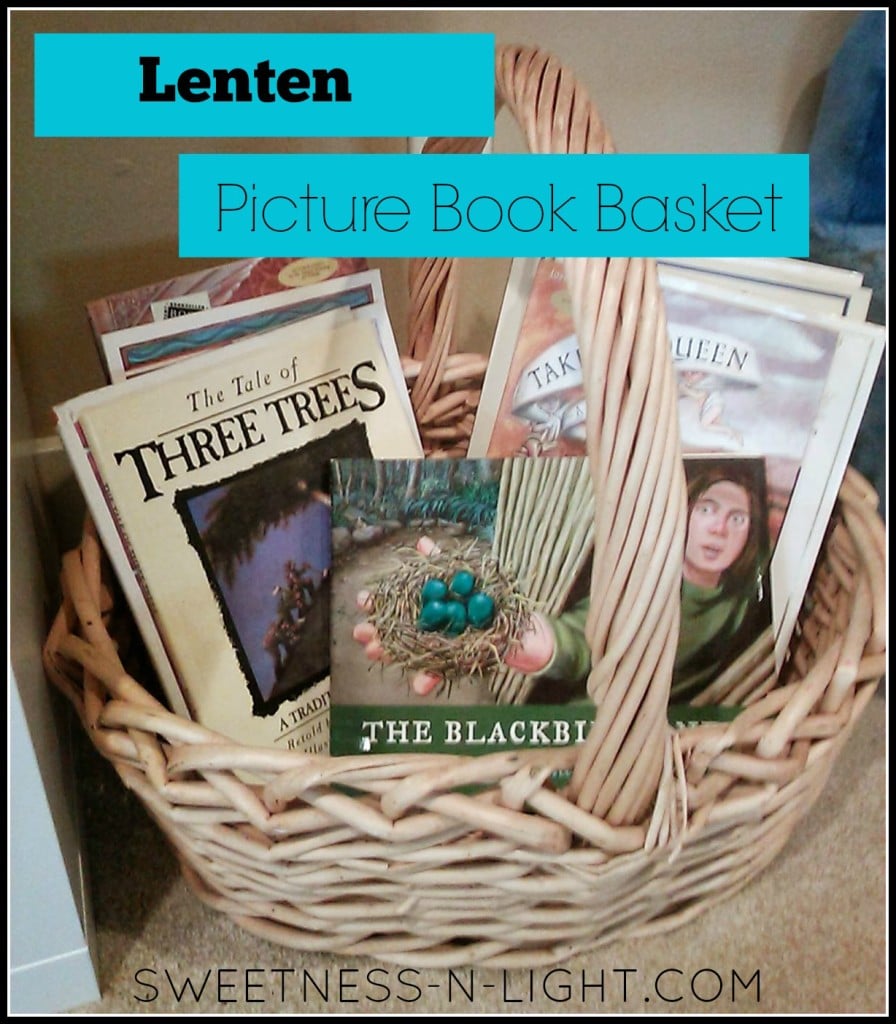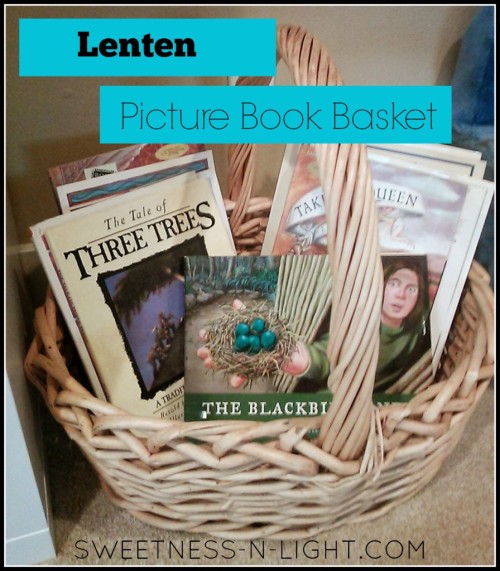 The Tale of Three Trees
retold by Angela Elwell Hunt, illustrations by Tim Jonke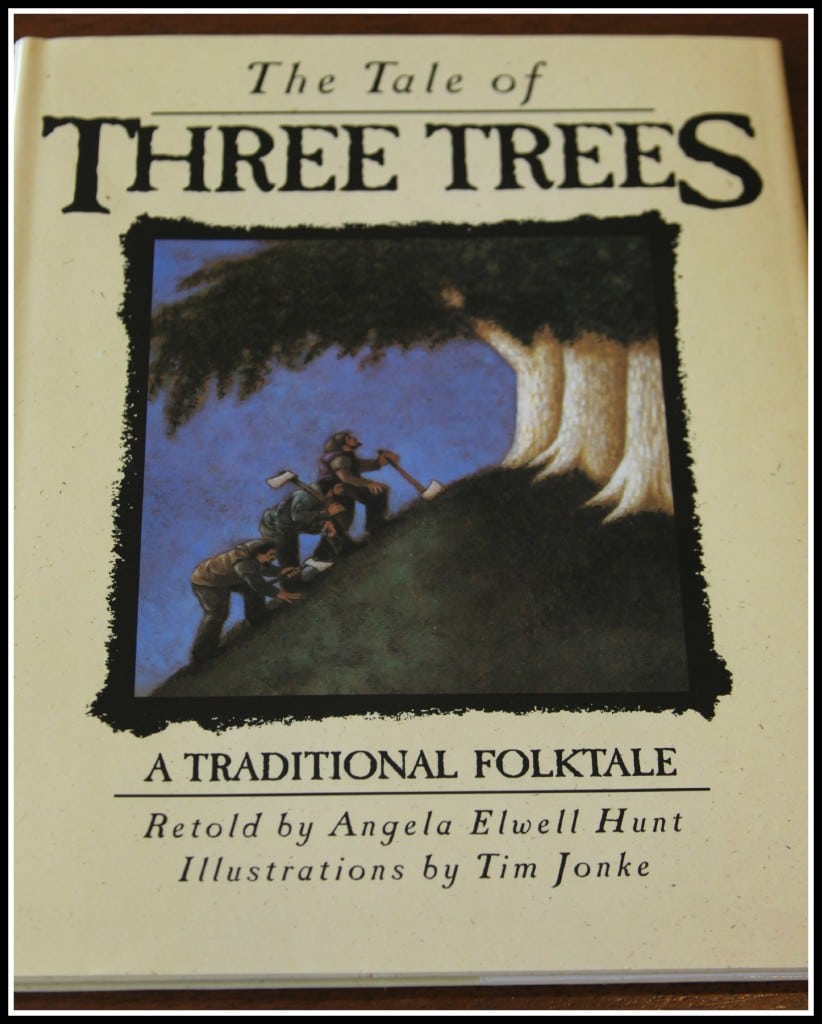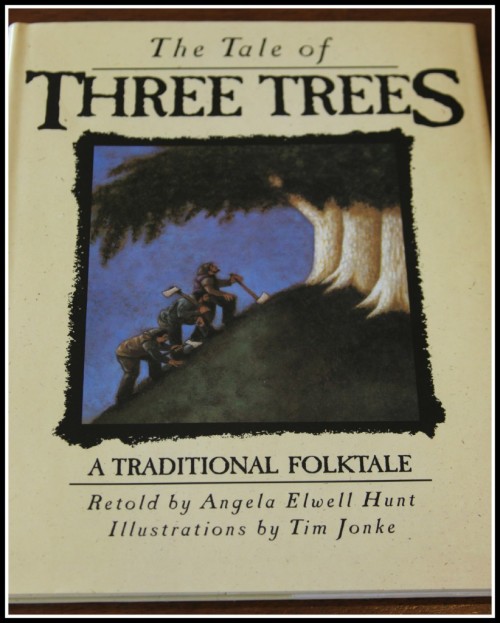 This delightful and engaging picture book has graced our shelves for many years. It's a classic folktale about the wood that would eventually hold Our Lord nailed to the cross. This book is suitable for all ages and many a discussion will ensue during and after, trust me. No matter how many times we've read this, there is always a lively discussion about the different elements of the book. I especially love the intro:
"Once upon a mountaintop, three little trees stood and dreamed of what they wanted to become when they grew up…"
I also love the depth the illustrations bring to this story, somewhat mysterious and beautiful at the same time.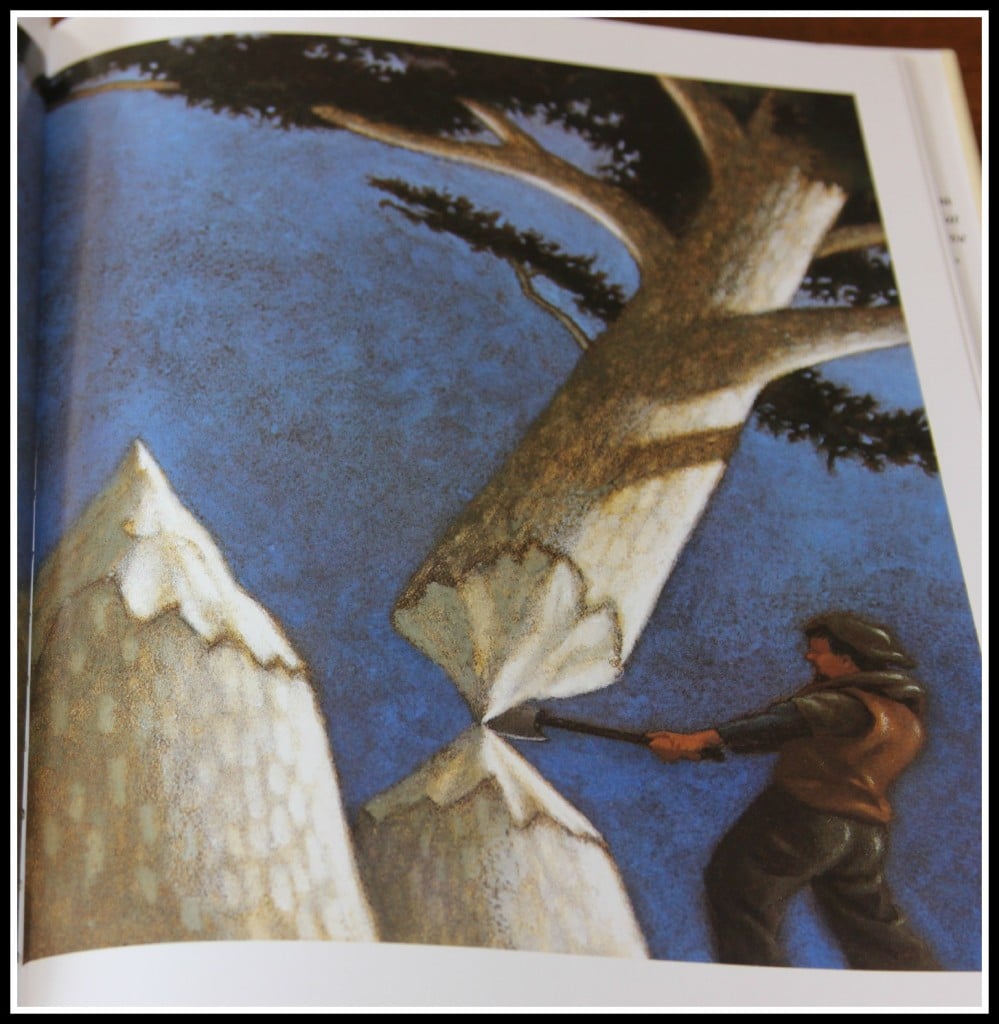 Rated 5 stars
Age: suitable for all ages
The Weight of a Mass: A Tale of Faith
Take it to the Queen: A Tale of Hope 
both books by Josephine Nobisso, illustrated by Katalin Szegedi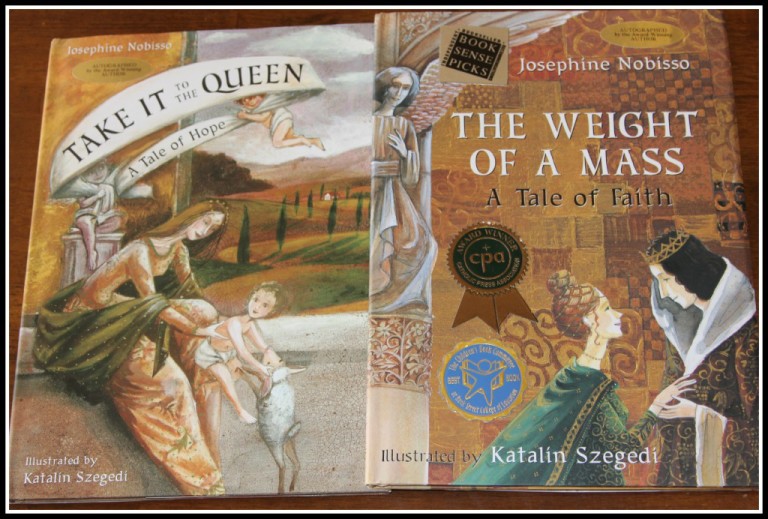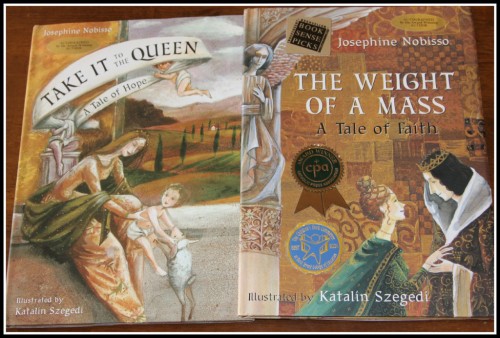 I have talked about both these books before, and it's no surprise that they continue to find their way into our picture book baskets each year. They are just. that. good.
I remember when we first read The Weight of a Mass: A Tale of Faith and just marveled at all the gorgeous illustrations, not to mention the beautiful story line of faith and just how much a Mass is worth in God's eyes.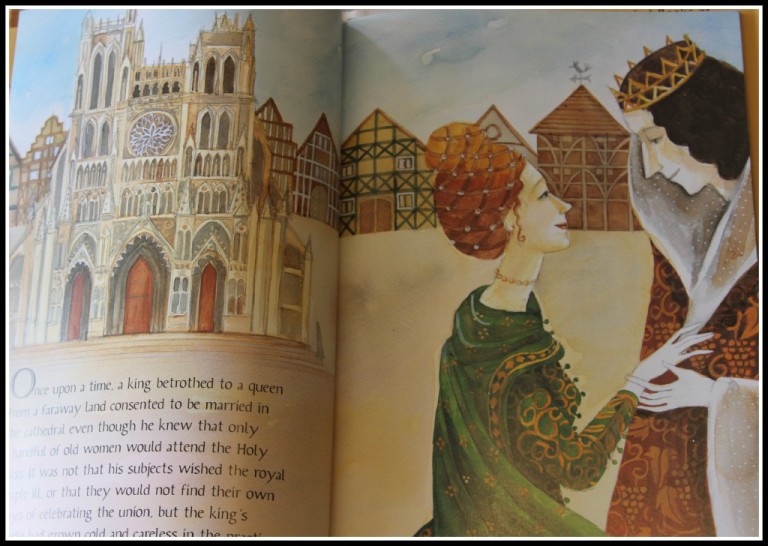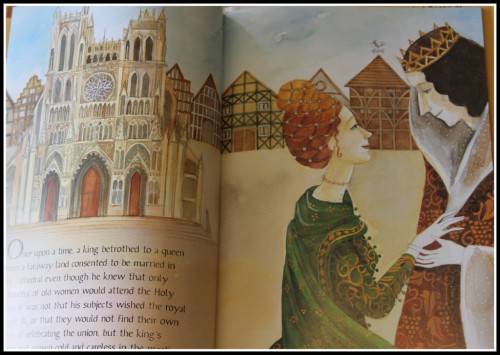 Rated: 5 stars
Age: suitable for all ages
Take it to the Queen: A Tale of Hope weighs in on it's faith-filled theme as well and teaches through an original allegorical tale crafted beautifully by the author. Ms. Nobisso challenges even the youngest listener or reader that virtue comes before selfishness every time.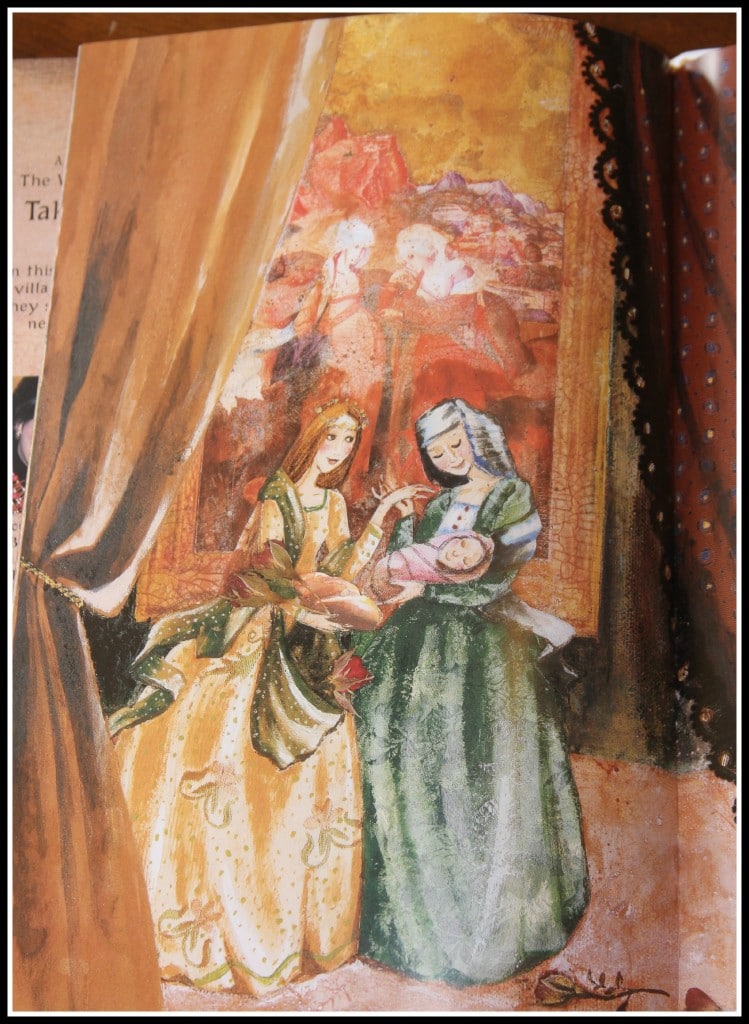 Rated: 5 stars
Age: suitable for all ages
The Princess and the Kiss
The Squire and the Scroll
by Jennie Bishop, Paintings by Preston McDaniels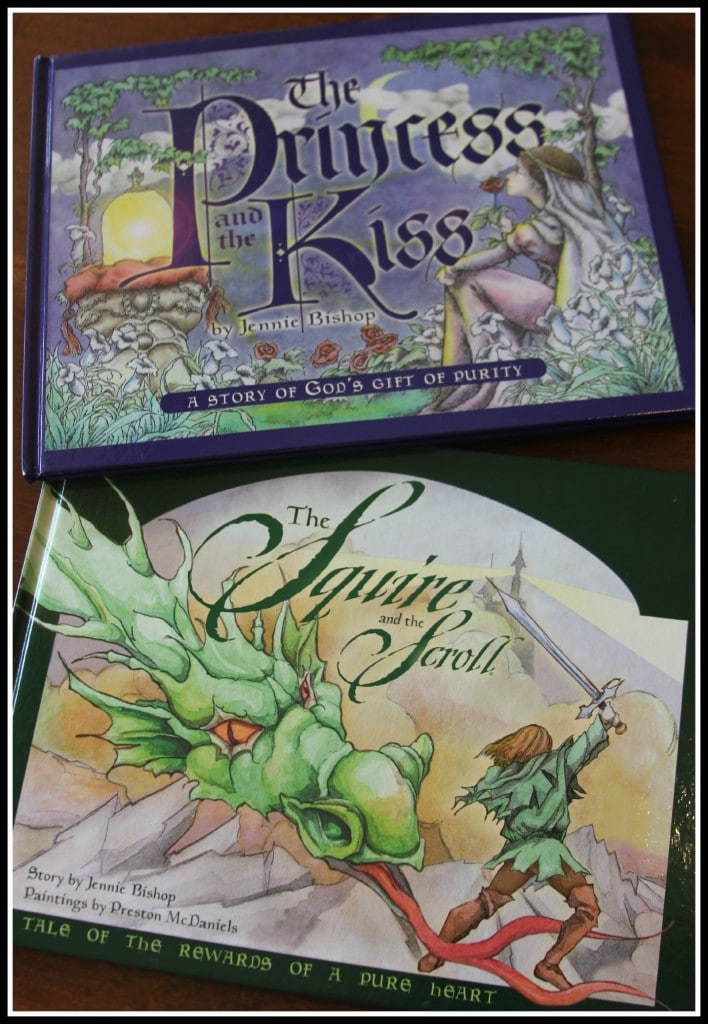 Both of these delightful picture books are new to us this year. They were generously sent to me by Catholic Child. Both books are gems and not to be missed as a gift for any First Communicants in your lives, or they would make a perfect Easter basket addition.
The Princess and the Kiss is a tale of purity and love, perfect for a young girl.
Rated: 5 stars
Age: suitable for all ages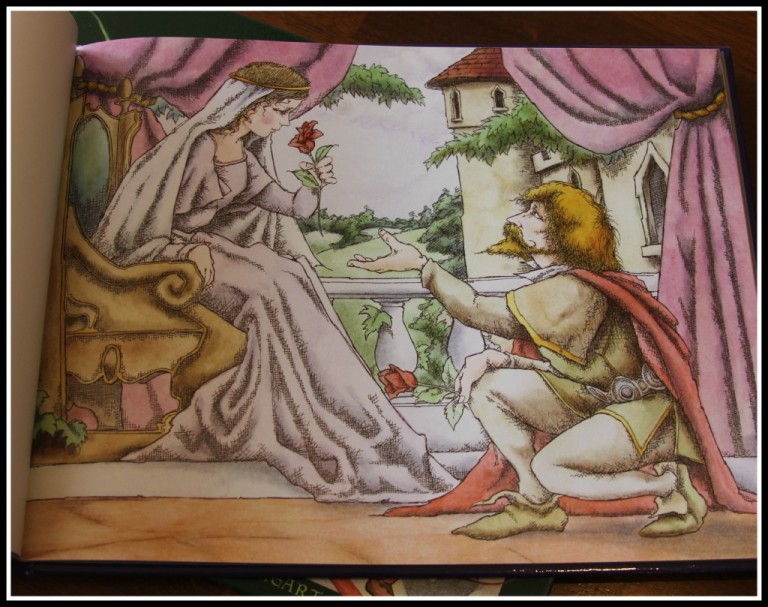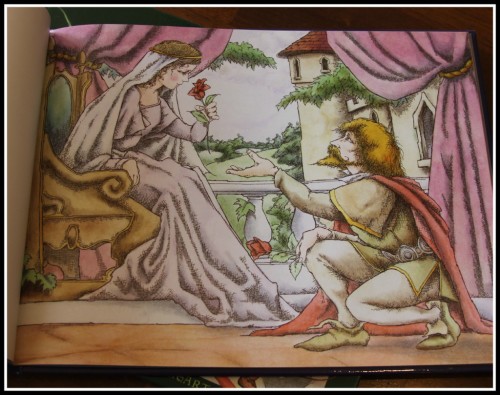 The Squire and the Scroll is equally faith-filled and intended for the young, chivalrous boy seeking virtue and truth.
I love how the author, Jennie Bishop weaves the truths of our Catholic faith throughout both these incredibly illustrated picture books. I am already thinking of the special little girl and young boy who will receive each of these books in the near future.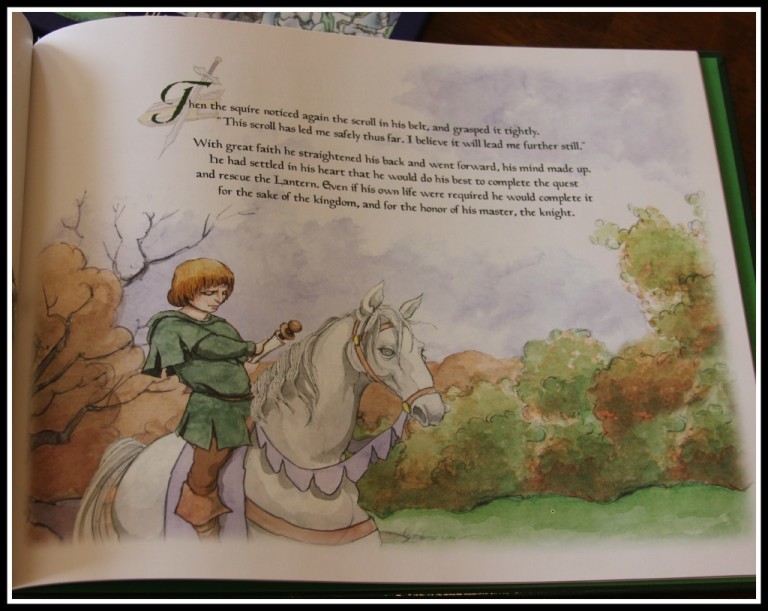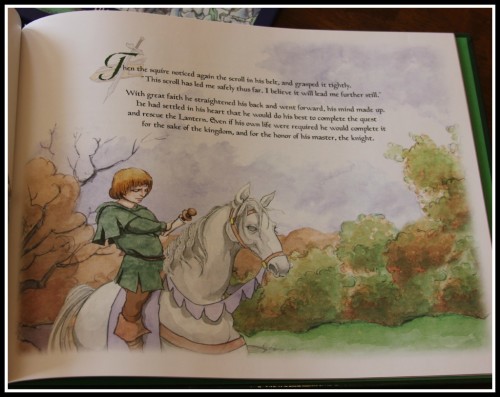 Rated: 5 stars
Age: both suitable for all ages
Snuggling up with picture books that have such great themes is a joy and a treasure for this home educating mom. I hope you'll check out some from your library to share with your children during this special time of Lent. And they are all good books to read any time of the year as well! Happy reading.