Do you know the difference between a pond and a lake? I'm embarrassed to admit that until our family studied ponds (using Peaceful Ponds Science & Nature Study), I didn't definitively know the answer to that question.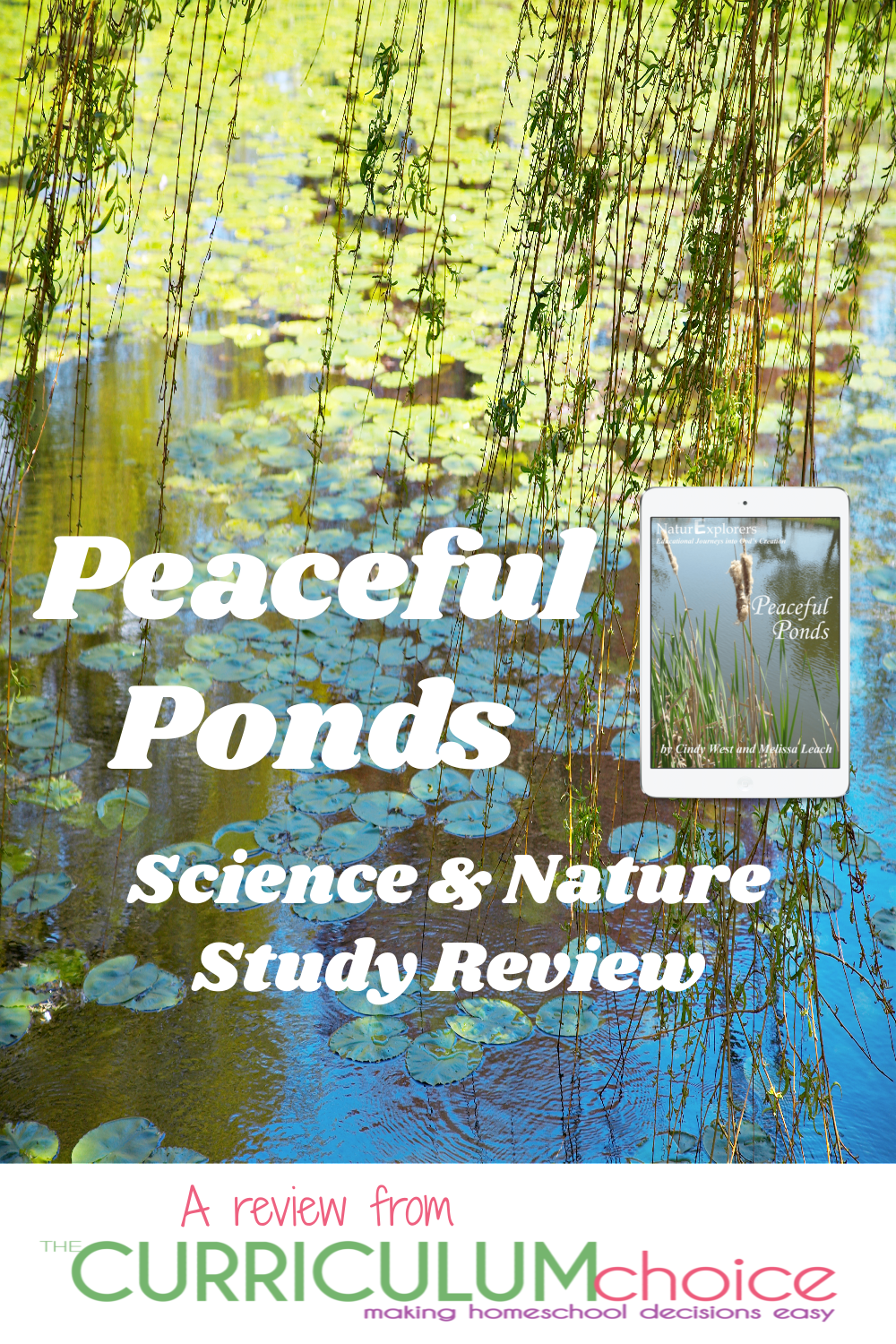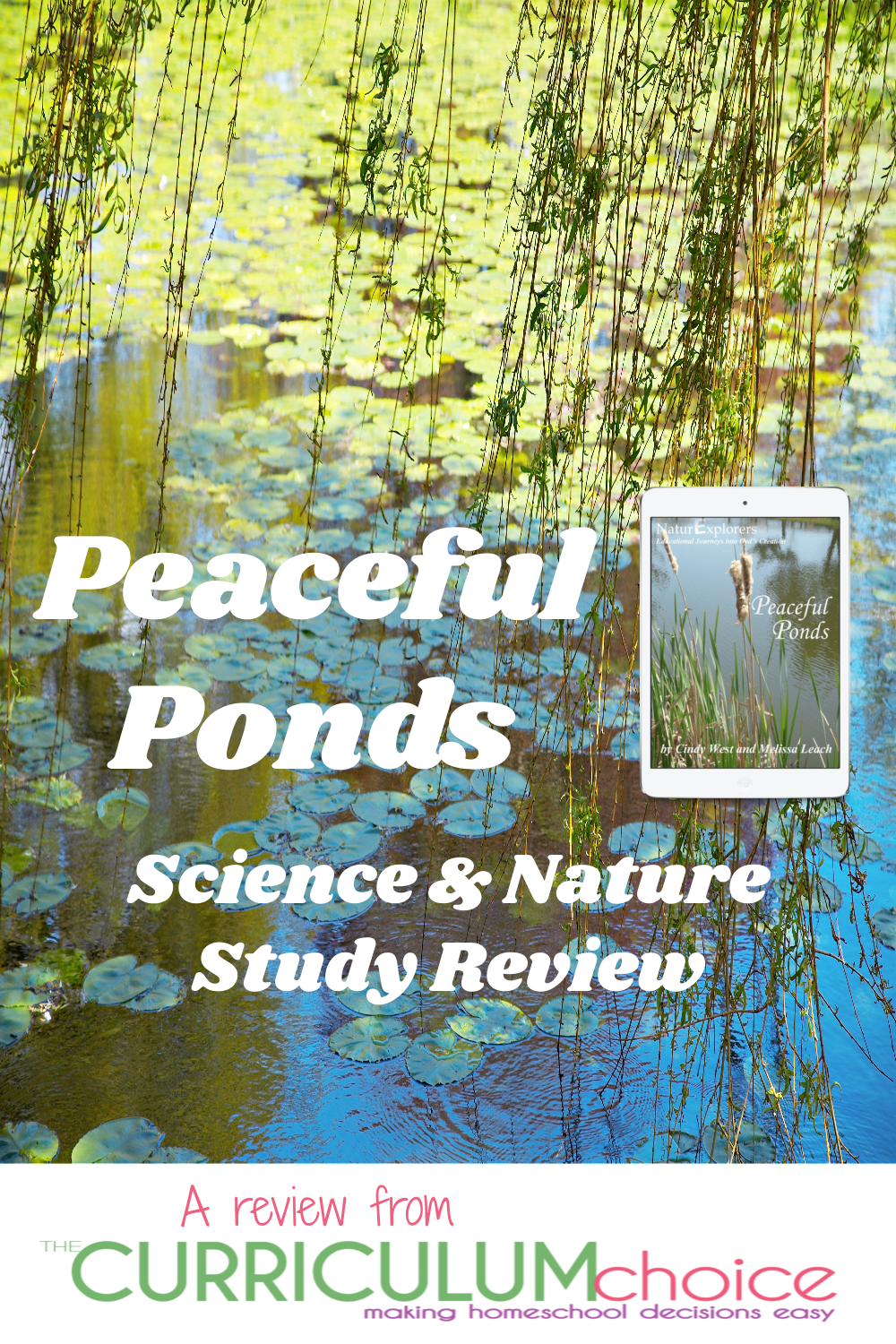 Affiliate links are used on this website. Please see our disclosure policy for more details.
FYI – A pond is generally smaller and shallower than a lake. This allows sunlight to penetrate the bottom, which gives plants the opportunity to root and grow.
For our lessons about ponds, we used Peaceful Ponds, one of the many quality, hands-on science unit studies available from Cindy West at NaturExplorers. I often rely on these downloadable resources when I want to get my kids outside to focus on nature.
We've used 100+ Creative Nature Walks, Wonderful Wildflowers, and Butterflies Flutter By.
Peaceful Ponds Science & Nature Study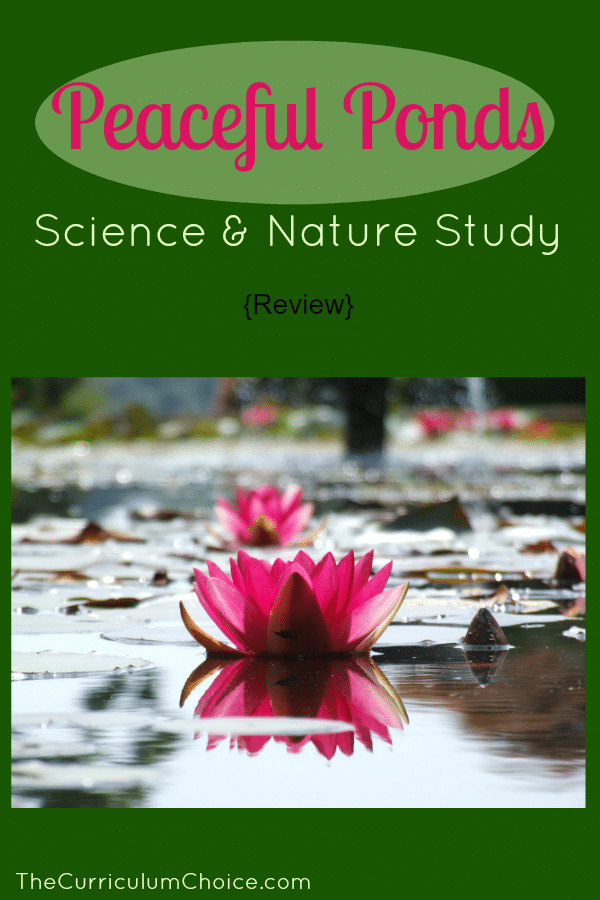 Peaceful Ponds Includes:
Hands-on activities
Helpful book titles and websites
Lesson ideas
Notebooking pages
Writing and research ideas
and lots more!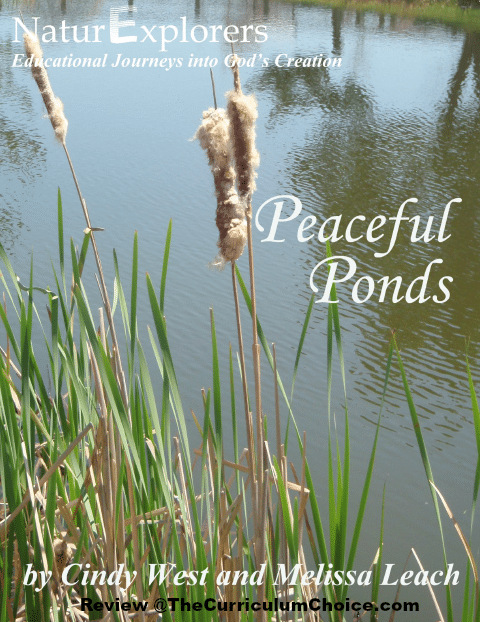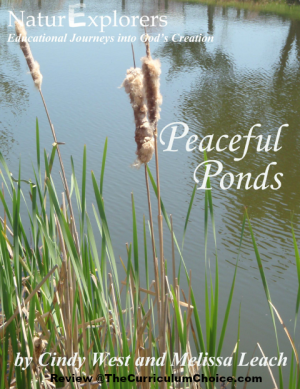 By going through the included exercises, your student will learn all about ponds, how they're created, their seasonal variations, and what makes its home in a pond.
With this unit study, they'll not only be studying science, but they will also touch on math, art, mapping, language arts, etc.
Make it challenging for Teens
These lessons aren't just for elementary students. Cindy has incorporated extension ideas, guaranteed to engage older kids.
Things like:
Plant dissection
Making microscopic slides
Tracking the pond's inhabitants
Studying the tiniest pond dwellers
Middle School students can also turn their nature treks into writing projects. They'll certainly have plenty of subject matter to choose from. They can write an opinion piece, a poem, a research paper, or use the enclosed notebooking pages to record their thoughts.
Three of our Favorite Peaceful Ponds Activities
Using a small net, we captured a sample of what was living in the pond in order to take a closer look. Personally, I loved the suggestion of adding the creatures to our nature journals before returning them to the water.
Since we have a lot of shrinking bodies of water around us, my girls liked the idea of pretending to be archaeologists by digging along the sides to see what fossils they could find. The next time we come across a completely dried up pond, I'm going to use the lesson extension idea and let them map out the pond to complete their archaeological dig while using a grid.
As we collected creatures to study, we made sure to grab some tadpoles. It was easy to set up a habitat at our house so we could watch them turn into frogs. It was amazing!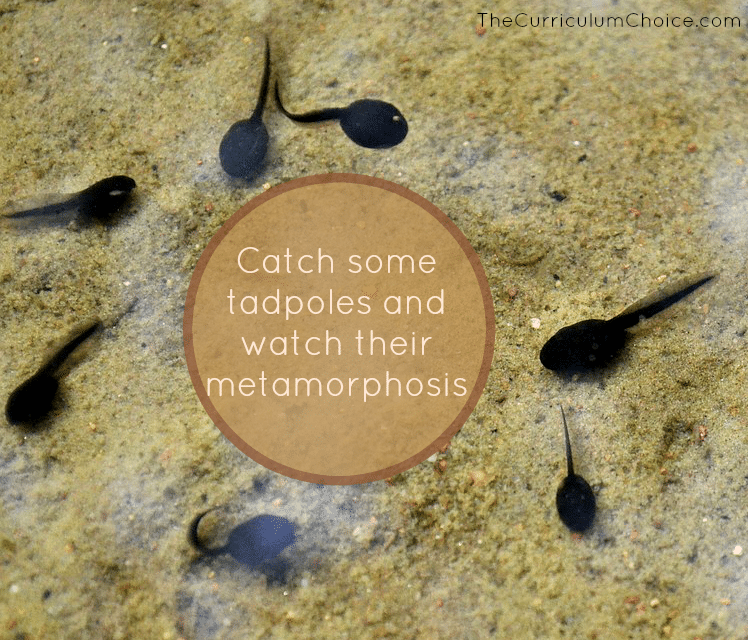 After you complete a few of the included projects, if you see that your child has a passion for this subject, use the ideas found inside Peaceful Ponds to go further.
Thoroughly research plants and animals that rely on ponds
Learn what makes a pond healthy and how you can make a difference
Compare various bodies of water and determine what makes them unique
Dive into the vast subject of algae
At first glance, ponds seem quite simple. However, once you take the time to investigate, you'll you realize how complex they actually are.
More NaturExplorers Nature Studies
Our Journey Westward has a large number of nature studies available for homeschooling families to use. They're fun, easy, and full of ideas to help you teach science like a pro. Plus, they won't break your curriculum budget!
Give them a try. You won't regret it.
Check out our Nature Study Made Easy with NaturExplorers post for the full list of unit studies available as well as various reviews from some of our TCC Authors.