Classical music can be entertaining and fun! Maestro Classics has captured the excitement found while listening to great music, and they are a great resources for homeschool music appreciation!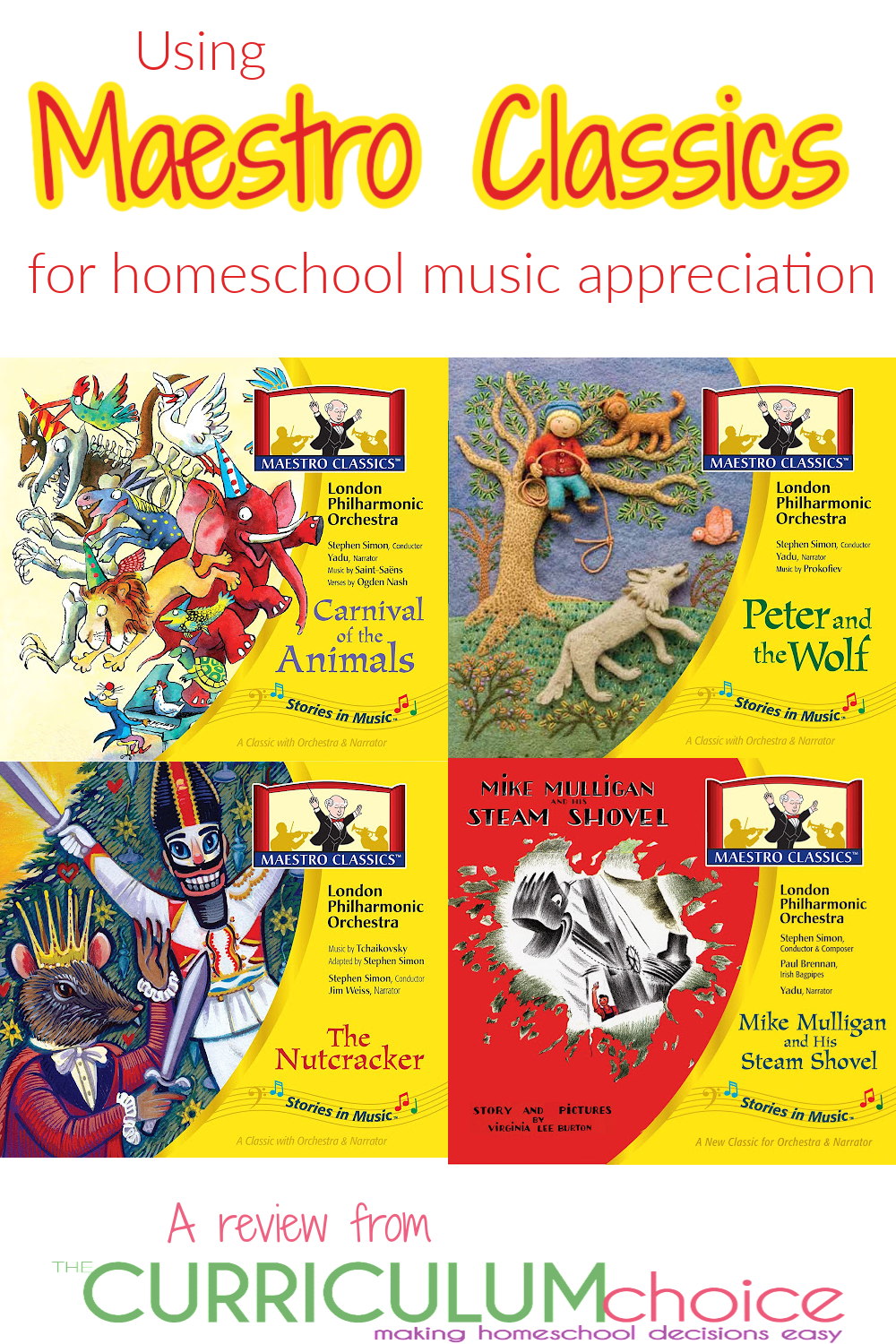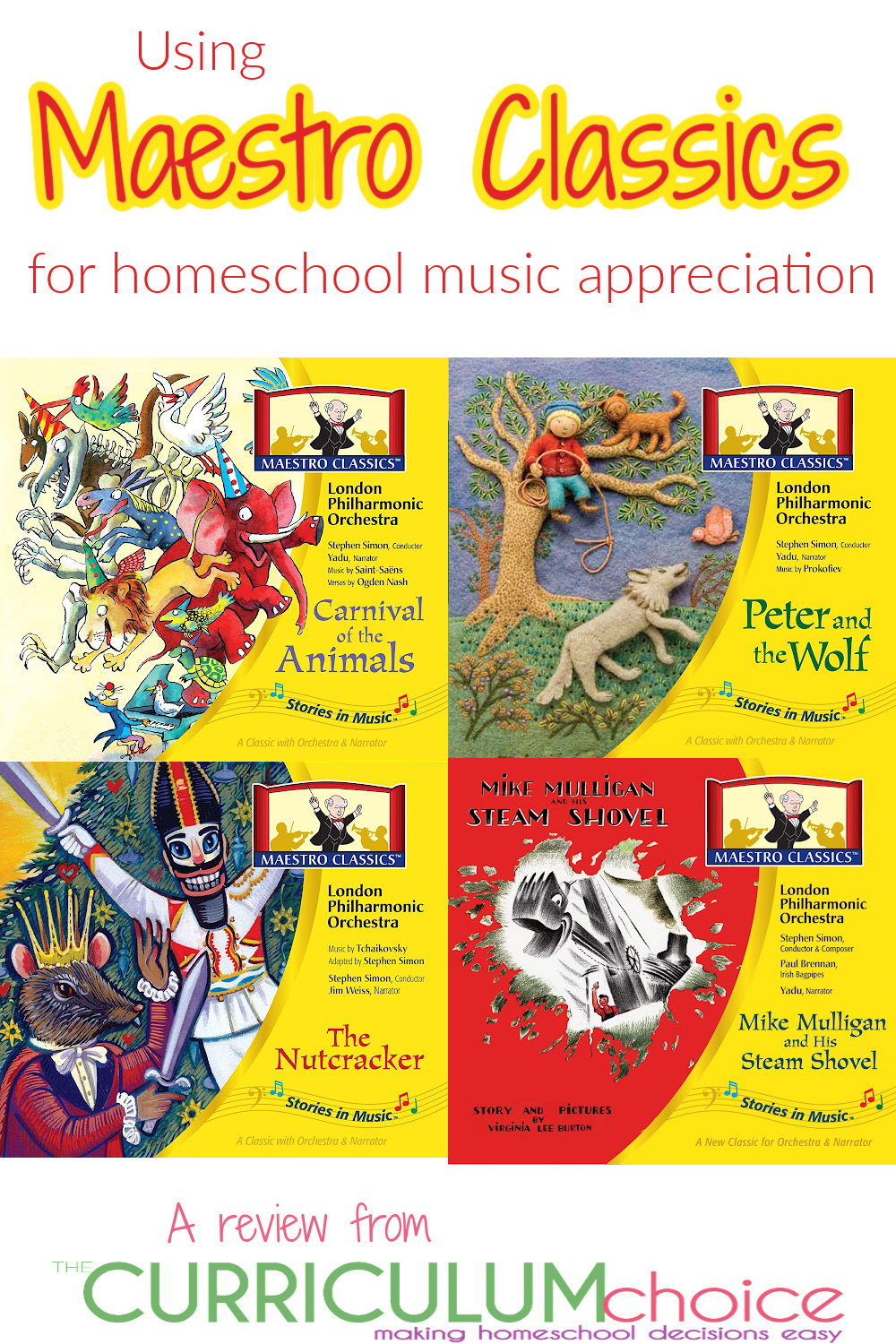 Flutes that sound like birds, xylophones played like fossil bones, and cellos that make you envision swans on a lake….this is the way your children should learn about the orchestra and classical music.
Maestro Classics for Homeschool Music Appreciation
While there are many Maestro Classics titles, I'd like to talk specifically about the Carnival of the Animals. The CD is meant to be listened to as a family, taking the musical journey together. The quality of the music on this Maestro Classics CD is awesome and we could play it loud to hear each of the animals as they appeared in the classic written by Camille Saint-Saens.
This collection of music is one of my favorites and I sincerely enjoyed learning more about the background of Saint-Saens and the composition of the Carnival of the Animals. A simple biography and introduction are given in the accompanying booklet in the CD case. A more in-depth biography is contained on one of the CDs tracks, stated simply and in terms your children will enjoy. The conductor gives more details about the Carnival of Animals that will bring an even greater appreciation for the music and its musical humor.


Each of the animals is illustrated in color in the booklet and the words to the Ogden Nash verses are included to read along with:
"Elephants are useful friends, equipped with handles at both ends.

They have a wrinkled, mothproof hide; their teeth are upside-down, outside.

If you think the elephant is preposterous, you've probably never seen a rhinosterous."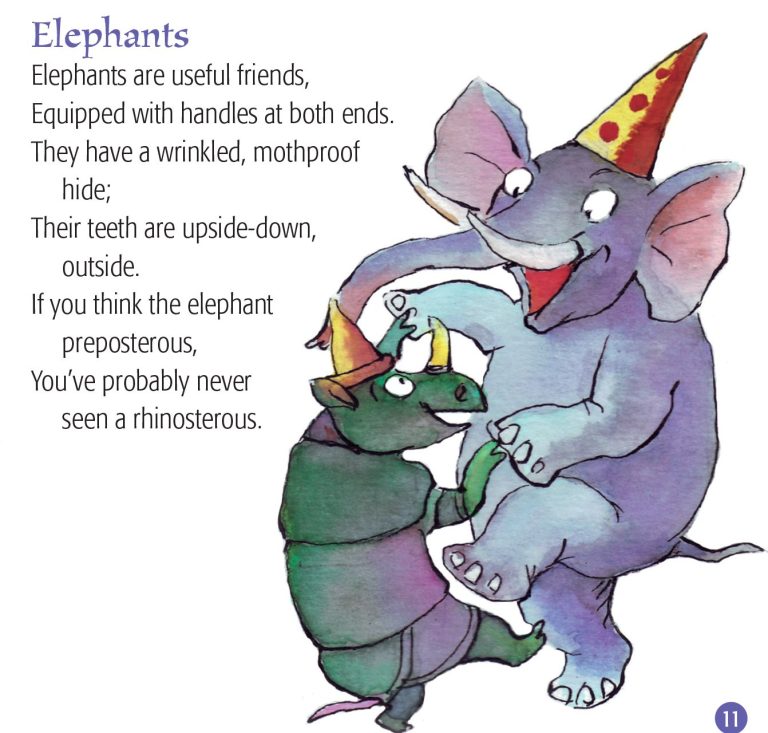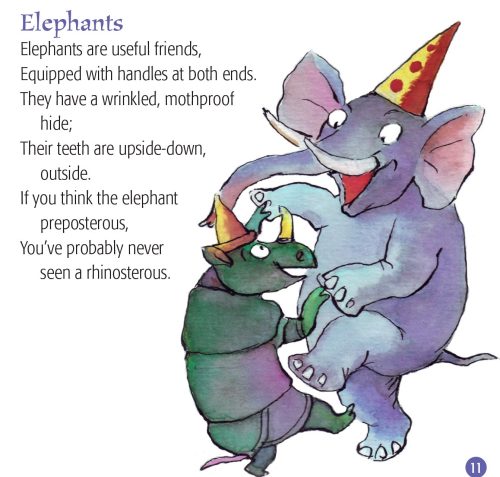 This series from Maestro Classics – Stories in Music is sure to steal your hearts. The music, the narration, the illustrations, and the wonderful introduction into a whole new world that waits at your fingertips.
Use in the car as you travel from activity to activity or on longer road trips. You are sure to hear your children begging to listen again and again. Get the MP3 version and put it on an iPod or iPhone for easy listening during your quiet time.
The CD includes the Carnival of the Animals with your choice of listening with narration or just enjoying the instrumental tracks.
If you have younger children, you can concentrate the musical portions of the CD and leave the biography and background information until they show interest in learning more.
Au Clair de la Lune is featured on this CD as well and also includes a final track where you can sing along. The words are given in the booklet both in English and in French!
FREE Homeschool Music Curriculum Guides
I love that you can interact with this composition and make it even more multi-dimensional!
More free educational opportunities can be found on the Maestro Classics website. See Homeschool Music Curriculum Guides for more details.
More Maestro Classics Titles
Here are just a few more examples of the wonderful titles in the Maestro Classics series:


See the Maestro Classics website or Amazon for more to choose from for your homeschool music appreciation time.
More Music Appreciation Resources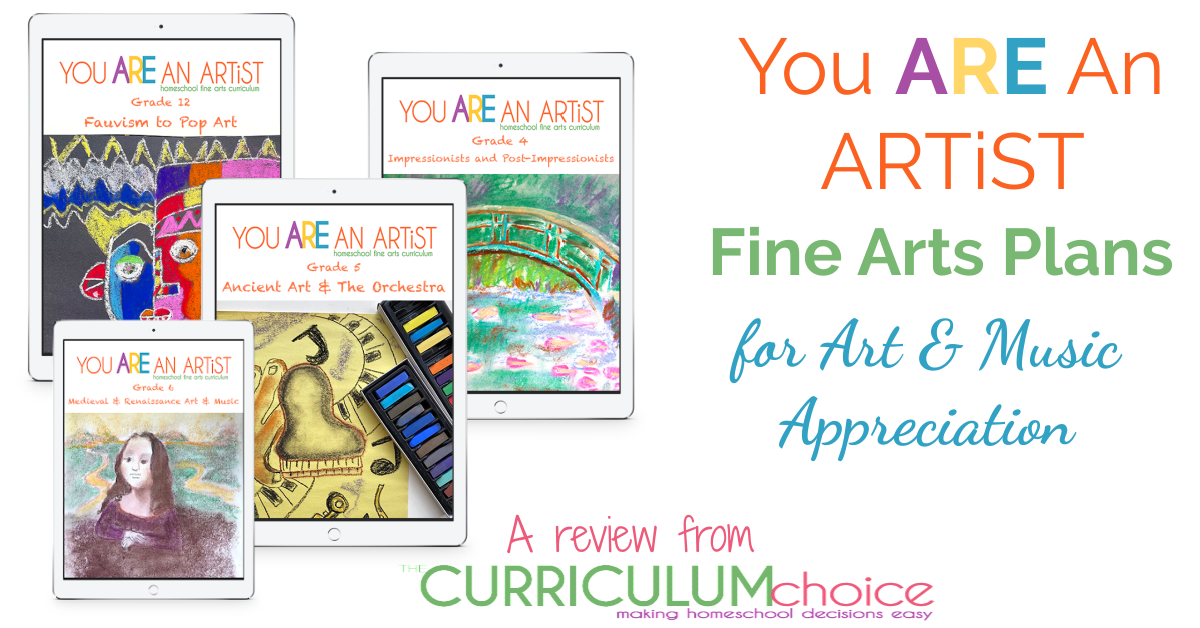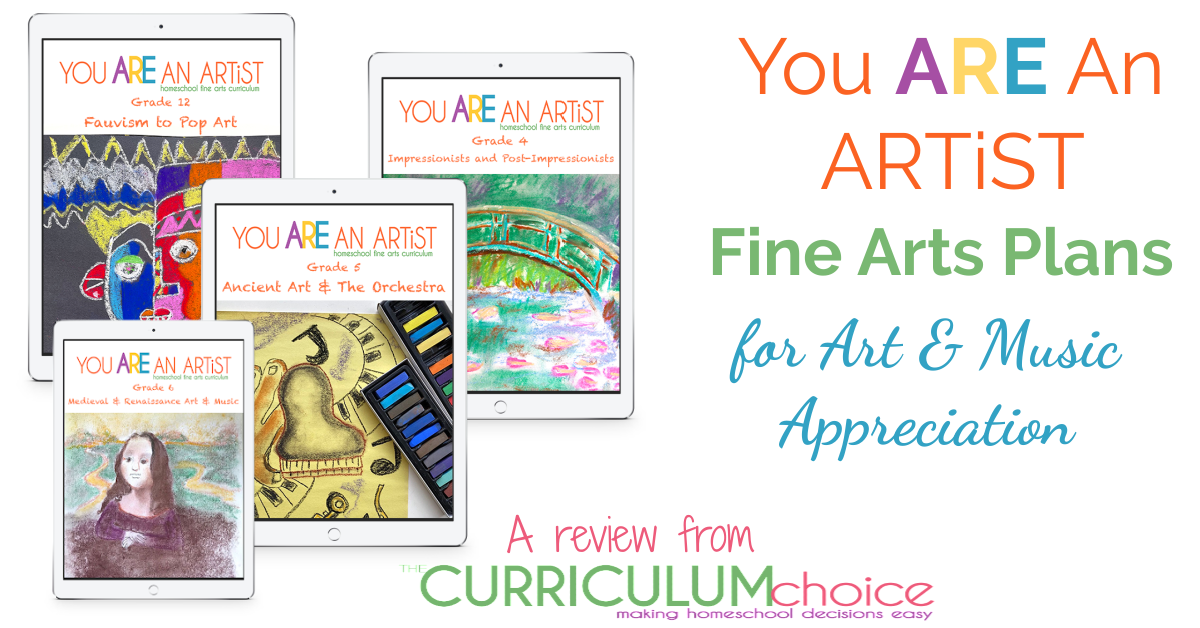 You ARE An ARTist Fine Arts Plans for Homeschool Art and Music Appreciation – grade level (1-12), simple to use, Charlotte Mason style plans for teaching art and music in your homeschool.
The Story Of…An Introduction to the Classics – music CDs with simple biographies and information about the music that allow you to easily incorporate music appreciation into your homeschool.
Classical Music Start-Up Kit for Homeschool – Vol I & II offer a simple introduction to classical music with listening CDs and accompanying instruction manuals.
Ancient Art and the Orchestra – A review of Ancient Art & the Orchestra – You ARE An ARTiST Fine Arts Plans for 5th Grade. Charlotte Mason style art & music appreciation plans make it simple for you to include art and music in your homeschool.
Opal Wheeler Composer Biographies & Companion Discs – Opal Wheeler Composer Biographies offer a living books style to learning about famous composers life & music for elementary and middle school.
Originally posted March 2013, written by Barb-Harmony Art Mom