Four years ago we moved into the Owl House.  A generous friend asked if we had room for a piano–their family was growing and they could use the space.  We said yes, and a team of neighbors delivered a shiny, black piano and then tucked into the corner of our dining room.  The only problem?  No one in our house played the piano! Enter Mr. Hoffman.
Online Piano Lessons with Mr. Hoffman
Hoffman Academy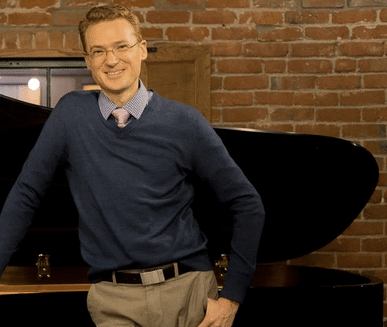 offers FREE online piano lessons.  What a boon for our family!  No travel time, no initial cost, no outside timetable.  It was a perfect fit!  Mr Hoffman is warm and funny and approachable.  The lessons are short (about 10 minutes each), so that the student can give full attention to the skill or song.  Hoffman Academy suggests doing two lessons a week, but that pace has been too fast for our young students.  We do 1 lesson a week.  Our 9 year old and I are learning and progressing through each lesson, each week building on what has come before.  The 6 and 3 year olds mostly noodle around and wait for the finger puppets at the end!  But all of us are at the piano together.  I love that even this individual skill work is enriching our family culture.
Along with the free lessons, digital downloads of practice materials are available for $19. Included in the practice materials are helpful hints for parents supporting their children's learning.  Like the best homeschooling advice, the ideas are applicable to much more than piano practice.  I can always use the reminder that lessons go better when I keep the atmosphere light and that my children learn best when I can come alongside and partner in their learning.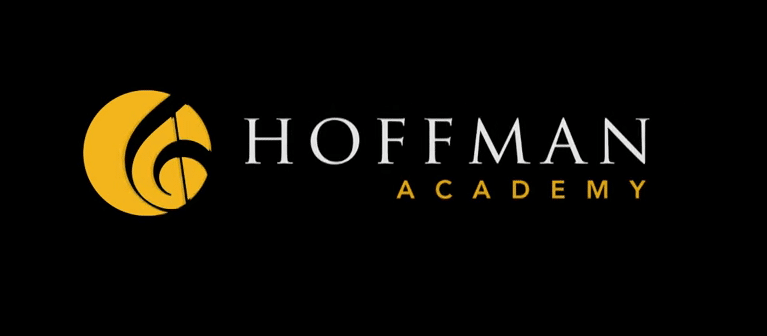 There are drawbacks to online lessons of course.  There is no outside schedule for the lessons–you can watch them anytime.  But things that can happen anytime often don't happen at all.  There is also no outside pressure from a teacher to practice or progress through the lessons.  But if you can reliably make space for the lessons in your homeschooling plan, the benefits far outweigh the drawbacks.
Hoffman Academy will be re-launching its website with new interactive games and online practice tracking.  While the lessons will always be free, there will also be a paid Membership option.  Right now you can back their Kickstarter campaign and get into Membership at half price.  But hurry–you only have until March 10th!
Pray Twice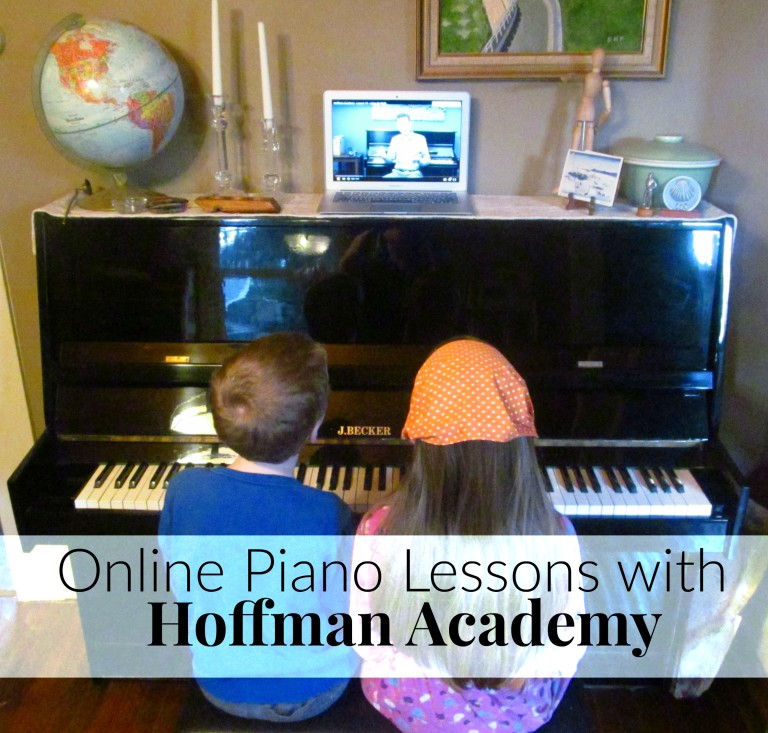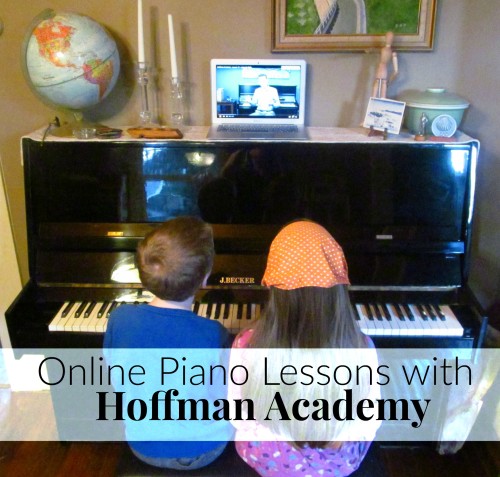 Tonia has also written about her family's experience with Hoffman Academy.  Yesterday as we were driving in the car the three-year-old was humming "Come Thou Fount of Every Blessing." When I asked him about it he said, That's a good song!  St. Augustine said that when you sing, you pray twice.  I want our children to have a deep well of hymns and songs hidden in their heart.  Mr. Hoffman is expanding our approach and appreciation of music and enriching our lives.