The aptly named Spanish Fun Activity Calendar uses a Charlotte Mason methodology to teach Spanish. We use this calendar with our children who are Pre-K to 8th grade. In the front of the calendar you will find the directions on how to use the calendar, your calendar words as well as colors and a pronunciation chart.
~ Don't miss the giveaway at the end!
Things you'll learn :
Calendar words
color words
Approximately 200 Vocabulary Words
Spanish Sentence Structure
Each month has a coloring page that depicts the month's vocabulary words. Additionally, you can l find the vocabulary words in the picture and label them .
How we use it in our home:
We used this calendar to supplement our Latin Learning and to gently learn Spanish. We are using the calendar to show the children the similarity between Latin and Spanish, truly all romance languages. The kids will stand around the calendar and spontaneously note the similarity between words like porta (Latin) and puerta (Spanish). They have really enjoyed being little language detectives. Additionally, they have successfully added some Spanish Vocabulary to their language lexicon.
The Spanish Fun Activity Calendar is one of the many creative products, produced by Flip Flop Learning.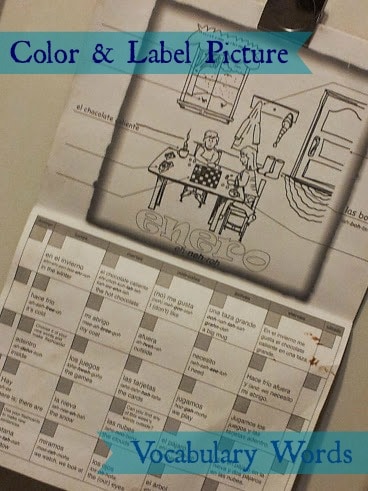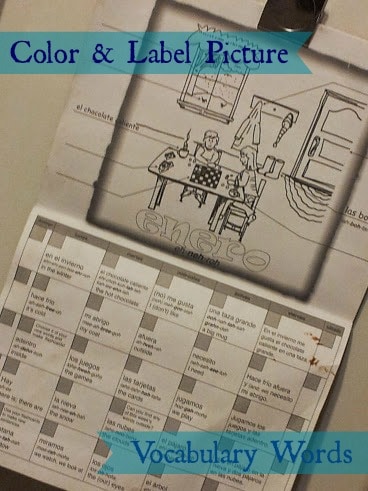 My thoughts:
This is a great product to use to introduce your children to the Spanish Language in a sweet and gently way. Since you are learning 5-7 words per week there is not a large time commitment involved. If you are like me and you took Spanish in High School and College then it is a wonderful refresher course for Mom too.
Be sure to keep up with Flip Flop Learning via their Facebook page!
Now for the Giveaway!
One (1) Curriculum Choice reader will win one (1) Spanish Activity calendar! Simply follow the instructions in the rafflecopter widget below…
a Rafflecopter giveaway

I received this curriculum in exchange for an honest review.  I was not compensated in any way for the time spent telling you about this resource. Read our full disclosure policy.
Kyle Suzanne McVay the large family homeschooling coffee drinking frugal blogger at Aspired Living.