Morning Time goes by many names: circle time, morning basket, even symposium. In our home this time is anchored by our history study.  We read aloud from our spine book, look at maps, and have rollicking discussions.  From this firm foundation, we move into individual skill work in language arts and math.  But our time learning together anchors and defines our homeschool.
My oldest was only four the first time I read Circle Time: Plan the Best Part of Your Day by Kendra Fletcher. We've added two more kids to the mix and still revel in learning together nine years on.  And after all these years, that's still my favorite part of the practice–that we spend the bulk of our time learning, reading, and experiencing together.
Tricia Hodges calls this Lasagna Learning. It's the secret sauce of homeschooling–something single-age classrooms just can't recreate! Something special bubbles up when everyone begins the day with a hymn, a few verses from scripture, and a story from history. I might benefit most of all! If I'm feeling out of sorts from a poor night of sleep or just the hurly-burly of our mornings, Circle Time sets me right. It's a dose of truth and beauty that equips me for the work of tutoring and mentoring my children.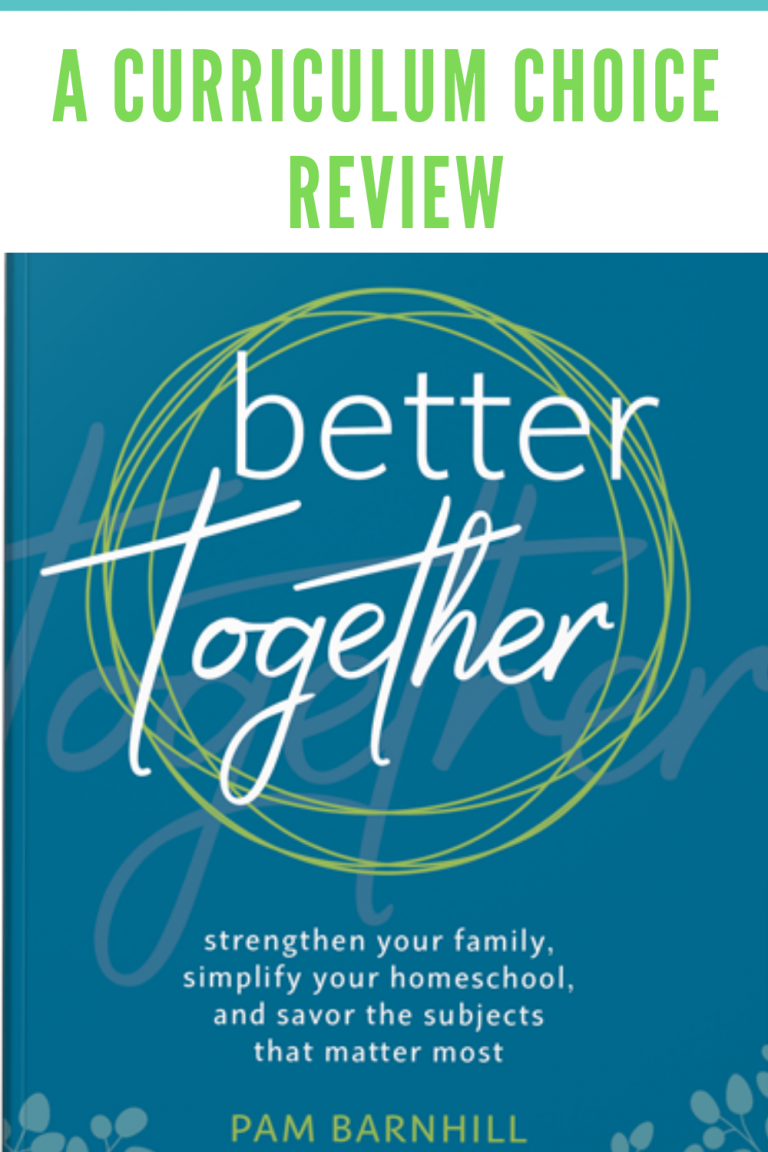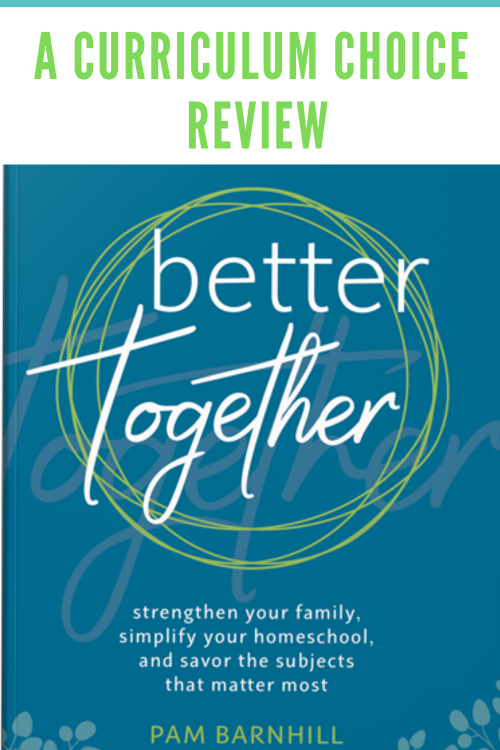 This post contains affiliate links. Please see our disclosure policy for full details.
Better Together
Better Together: Strengthen Your Family, Simplify Your Homeschool, and Savor the Subjects that Matter Most by Pam Barnhill has been a breath of fresh air to our well-established practice.  The book is lovely and informative, filled with additional resources to help Morning Time succeed.
Planning tips are included to help you translate the ideas into action.
Pam also offers extended interviews with families who practice Morning Time.  It's so helpful to see just how the practice looks in different families and seasons of life.
There is an up-to-date resource page that lists the best books and curriculum for different subjects from fine arts to religion to more traditional skill subjects.
We Are Better Together shares testimonials from families who are seeing the changes brought by spending time learning together.
If you are new to Morning Time, it can be helpful to have a good plan. Pam also offers ready-made plans that help you focus on what's most important and find success. You can even sign up for a free month of plans!
Your Morning Basket Podcast
Pam is the host of an inspiring podcast called Your Morning Basket: Truth, Goodness, and Beauty for Your Homeschool Day. 
In these podcasts you get a taste of Pam's humor and delightful personality! Some of my favorite episodes feature
I love that through the podcasts, you can receive true encouragement and inspiration without spending a dime!
There's simply nothing that compares to meeting the good words of Scripture, listening to a symphony, or putting your hand to a simple handwork project, alongside of your children. Better Together by Pam Barnhill will give you practical tools and instruction to make this life giving practice a permanent fixture in your household.