Here I am again. It's summer and we are enjoying learning history on a Saturday night! True statement. See, Dave Raymond's Modernity is that good. And since we enjoyed American History so very much (as an elective even!), we find ourselves soaking up another volume of this fantastic curriculum. Yes we do. It is digital homeschool curriculum we love.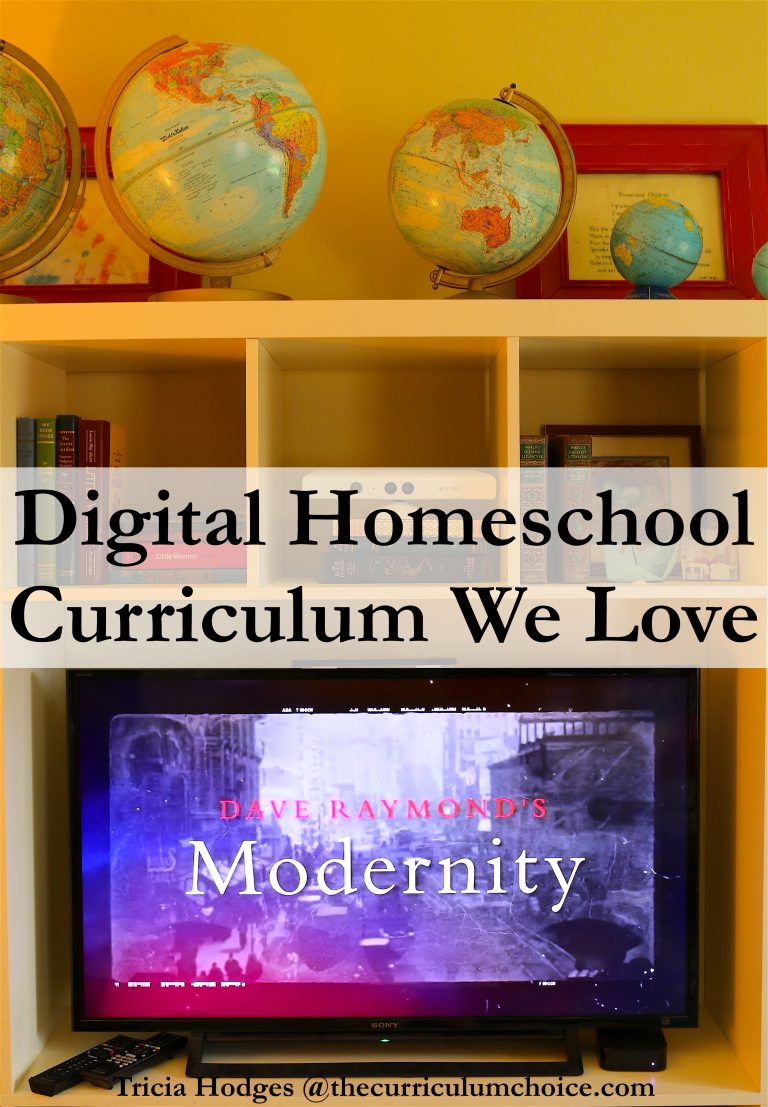 We received this Compass Classroom Modernity digital homeschool curriculum in exchange for an honest review. All opinions are our own and we love this history study with our older children (even the younger ones are listening in). Please see our disclosure policy. The affiliate links included are for resources we absolutely love. If you purchase Compass Classroom resources through our affiliate link, we will receive a percentage of the sale for no additional cost to you. Thank you for supporting The Curriculum Choice!
This overview video will have you wanting to learn with digital homeschool curriculum too:
"In this exciting addition to his history series, Dave Raymond turns his attention to the period of Modernity and the maturity of Western civilization. Under Dave's instruction, students will learn how to apply and refine a Christian worldview to major developments in philosophy, science, and government; personalities such as Newton, Bach, Napoleon, and Austen; and movements including the Enlightenment, Darwinism, Nationalism, and Victorianism."
What is Dave Raymond's Modernity?
"Transforming history with a Biblical worldview." Compass Classroom's Modernity is a video, lecture-based course with a wonderful, Biblical worldview, rich historical reading and projects that reinforce and enrich learning. We have learned so very much.
Modernity is a world history study from the 1500s to the present. Yet, before the students even embark on the journey of learning history, teacher Dave Raymond, spends a great deal of orientation time teaching how to take notes and how to get the greatest amount of learning from the Modernity course.
"Modernity is a one-year class that consists of 27 lessons (50 hours of material), 4 projects, a Student Reader (over 400 pages), a Teacher's Guide, Weekly Exams, and a year-long Portfolio. Each lesson includes 5 video lectures (approximately 20 minutes each)."
What ages is this Digital Homeschool Curriculum for?
American History is designed for ages 14 and up. My two high schoolers will be enjoying this course this year. Though, it truly continues to be a family study.
Dave Raymond's Modernity equals one (1) high school history/social studies credit.
What does Dave Raymond's Modernity include?
Compass Classroom's Modernity is a one year course. Each DVD, download or streaming set includes:
27 video lessons
4 projects
Student reader (over 400 pages) – we view this on the family iPad, also easily viewed on a laptop or phone
Teacher's guide – easily viewed on a laptop, iPad, or phone
weekly exams
year-long portfolio work
writing assignments
Episodes in Part 1 (1st semester):
Part 1:
Orientation
The Great Stage: Introduction to the West
Ideas Have Consequences: The Enlightenment
The Sacred and the Secular: Empires, Missions, Pirates, and Rulers
Royal Science: The Scientific Revolution
The Creators: Pascal, Vermeer, Johnson, Bach
The Devil Has No Stories: The French Revolution,
I Am the Revolution: Napoleon
Deus Ex Machina: The Industrial Revolution
The Antiquary and the Muses: Scott, Austen, and the Romantic Poets
No Vision Too Large: Wilberforce and Chalmers
Culture=State: Nationalism
Eminent Culture: Victorianism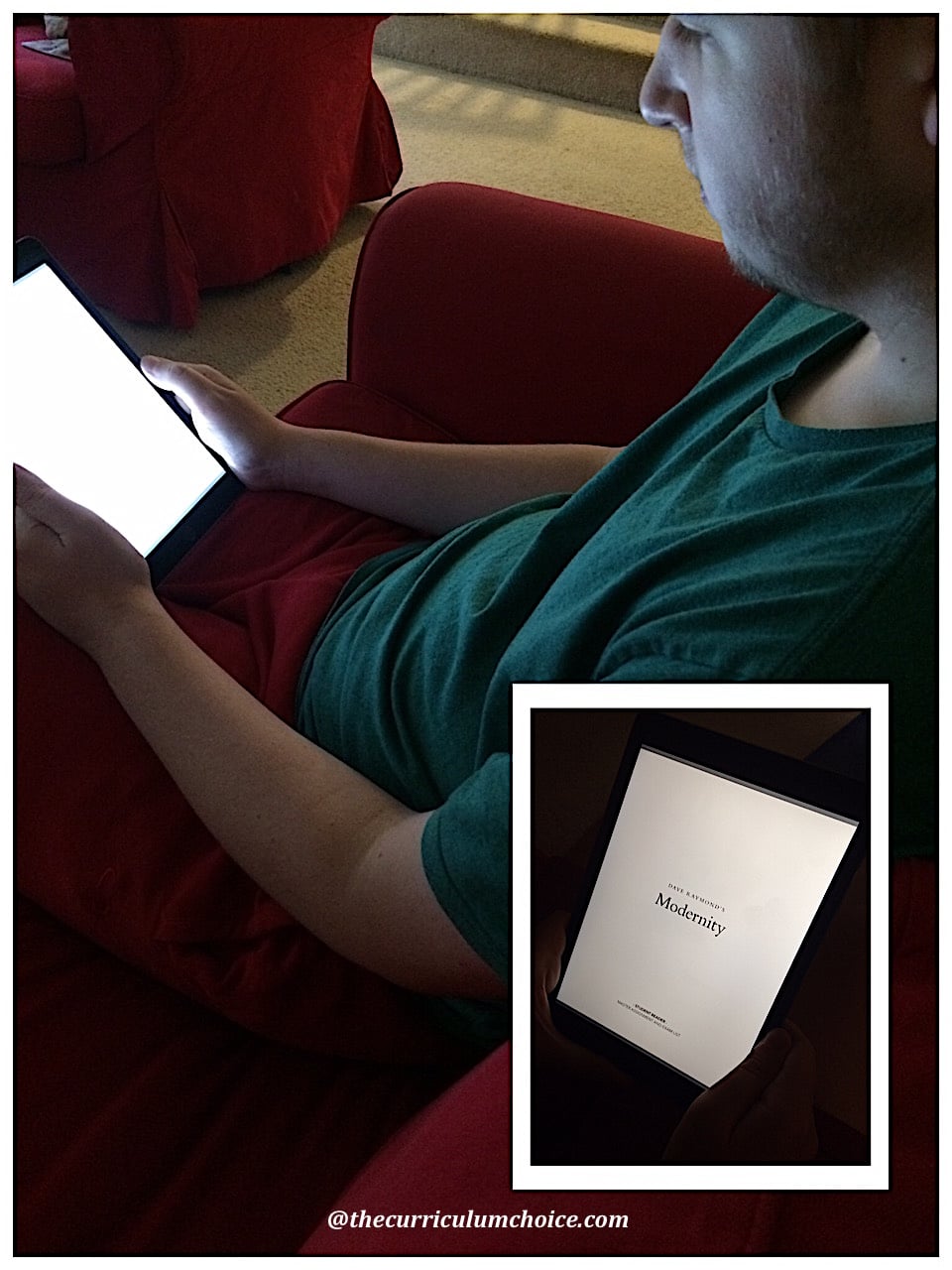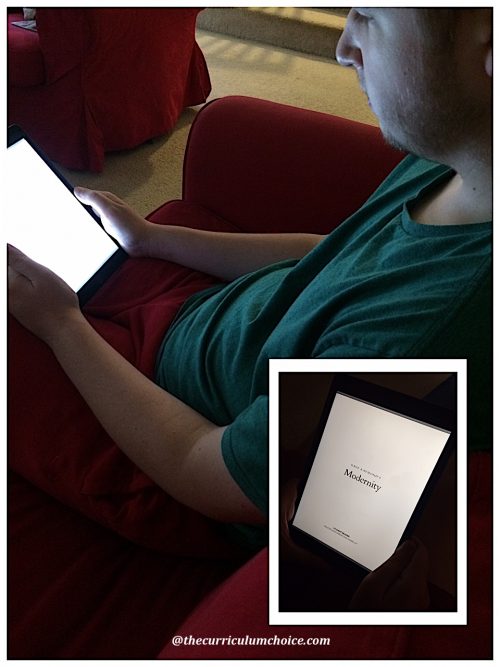 Part 2: 
The West and the Rest: Victorian Missions
The New Priesthood: Scientism and Darwinism
The Square Inch War: Kuyper and Wilson
The Pity of War: World War I
Domesticity Versus Tyranny: Versailles, Dictators, and America's Roaring Twenties
Modern Art and the Death of Culture: Art and Architecture
I'll Take My Stand: The Thirties
The Lost Generation: Literary Converts
The Wrath of Man: World War II
The Cross and Perseverance: World War II, Bonhoeffer, and Churchill
Personal Peace and Affluence: The Fifties
The Great Divorce: The Sixties
The West Like the Rest: The Seventies and the End of Modernity
The Triumph of the West: The Fall of Communism and Postmodernity
How Modernity Works
And my high school senior says, "It's awesome because it always brings everything back to Jesus and is done with a Biblical perspective."
A typical lesson goes this way – I think you will look forward to it too.

Each lesson contains five video lessons (approximately 10 minutes). So one each week day.
Take notes in your Modernity notebook. (There are several orientation videos which guide you through not only note taking but setting up a portfolio.)
Take a weekly exam.
Complete four semester projects.
Work on your portfolio throughout the year.
Semester Projects
Modernity offers four project assignments throughout the year. Your student chooses the topic they are most interested in (from a long list of topic ideas) and makes the project as detailed as he or she would like to. I love this way of learning because it speaks to individual learning styles.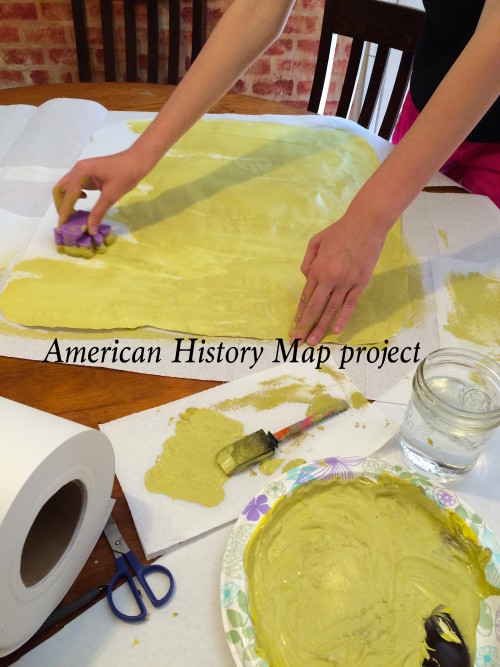 An example from Compass Classroom's American History Semester Project. Modernity projects are similar in style. Your student gets to choose what appeals to him/her!
One of the first semester projects a student can choose from is sketching a piece of artwork in the style of a master artist of the time. My ninth grader is very much a hands on learner. She is planning on sketching Vermeer's Girl with a Pearl Earring (a painting we saw in person at our Atlanta High Museum of Art!)
Even for my son who would rather type things out than create something, the projects have challenged him to stretch his skills and practice new ways of learning.
And you know that any way we can enjoy history learning AND do an art project is always a winner for us.
But I thought you used Tapestry of Grace?
Yes, we love Tapestry of Grace! Guess what? We love this digital homeschool curriculum SO much that we jumped at the chance to learn even more. Yes, my high schoolers are taking this course this year as an elective (just like last year's American History). How awesome is that?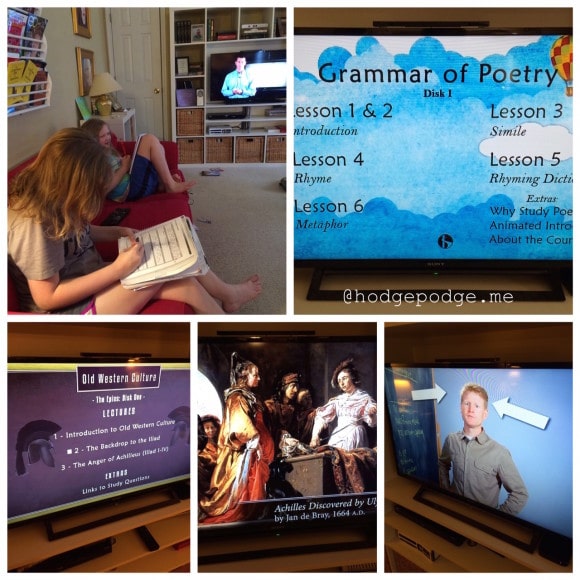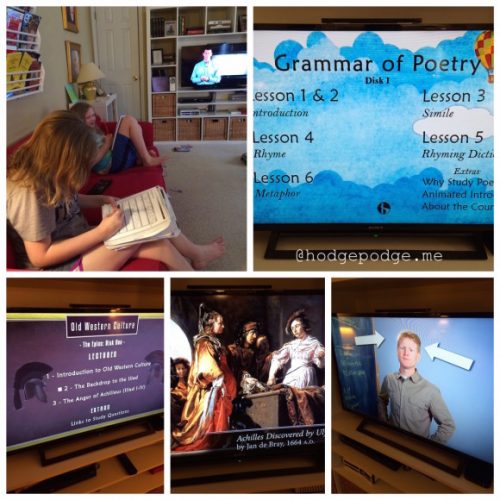 And I have to mention that even Dad wants us to wait until evening to watch the lessons because he enjoys them so much. Yes, that is family learning, night school style! Love it.
FREE for You – Free Lessons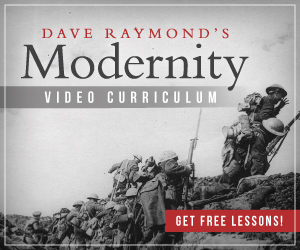 Head over to the Compass Classroom site to try it out. Free Modernity Lessons (just click the samples tab).
Where Can You Get Modernity?
Find Dave Raymond's Modernity at Compass Classroom. Available in these formats:
DVD
Digital Download
Streaming
The best deal is, of course, the history bundle.
We love all of Compass Classroom's curriculum and resources for homeschool. So much so, I've shared reviews of all of these!
Homeschooling since 2000, Tricia faces a daily dose of chaos with five children (three grads so far). She shares video art curriculum at You ARE an Artist and a mixture of art lessons, recipes and helpful homeschool habits at Hodgepodge. She and her husband, Steve are owners of The Curriculum Choice.
-originally published August 2016
Save
Save
Save
Save
Save
Save
Save
Save
Save
Save
Save
Save
Save
Save
Save
Save
Save
Save
Save
Save
Save
Save
Save
Save
Save
Save
Save