Handwriting is something I feel is still very important, even in this age of computers and spell correct. But that doesn't mean I think it should be difficult. We have so many other subjects that need to be covered in our homeschools. How much time and emphasis should be placed on learning cursive in this modern age? Rather than attempt to answer this much debated question I 'd like to offer a text that keeps the learning of cursive simple, forthright, and affordable. There are two books in the Handwriting Without Tears (HWT) cursive series: Cursive Handwriting and Handwriting Without Tears Cursive Success. Begin with the Cursive Handwriting; it focuses mainly on the transition from printing to cursive and the actual learning of cursive letters.
Handwriting Without Tears Cursive Success
The Cursive Success book, reviewed here, focuses on making cursive letters connect and forming them into words and sentences. The publisher recommends these workbooks for 3rd and 4th grade but if you feel that your child is ready then I am sure they could be used in the earlier grades as well.
HWT Cursive Success workbook contains the following sections:
An introduction.
A warm up for basic letters and connection of  letters to make simple words.
More difficult cursive letters, special letter connections (ex. o, w, v, b) and more complex words.
Capital letters.
Activity Pages which apply cursive to real writing of sentences and paragraphs.
The first fifty-five pages review and give instruction for the lower case letters. Then capital letters are covered.  And in addition to all this, the last 20 pages incorporates grammar concepts such as: compound words, synonyms and antonyms, homonyms, use of contractions and apostrophes, poems, similes,  use of quotations, acronyms, dictionary definitions, and more. This really impressed me because the curriculum doesn't just go through the letters and random sentences to copy but applies cursive to real writing skills. This is so important because the objective of handwriting skills is to help children write proficiently enough to aid them in all their studies.  All the while, it never loses the feel of a handwriting text so you never find yourself somehow teaching grammar instead of doing a handwriting lesson.
What I believe sets this curriculum apart form all others is its ease of use. It truly does take the tears out of handwriting.  It uses a vertical style approach and most children develop a vertical stroke first when learning to print, so it is much easier for a child to transition from print to this form of cursive. It's not that there is anything wrong with other styles, but unless you are teaching cursive first, using a cursive program with a slant it is like asking them to learn all new letters.  The fact that this program uses a vertical style does make this program easy for you to teach because it is easy for your child to learn.
A few more reasons we like using Handwriting Without Tears:
It only takes about 10-15 minutes a day. This makes our day go smoothly while still practicing methods that continue developing the much needed handwriting skills for success.
You can go through the curriculum at your own pace. Teacher guides  are available which include teaching methods and resources which may be helpful to you. But the easy to use directions on each page allow my child to work independently as well.
Despite the growing trend in many schools, I still feel there There are Many Reasons Teach Handwriting and Cursive. And with an excellent curriculum like this, it really makes it so easy.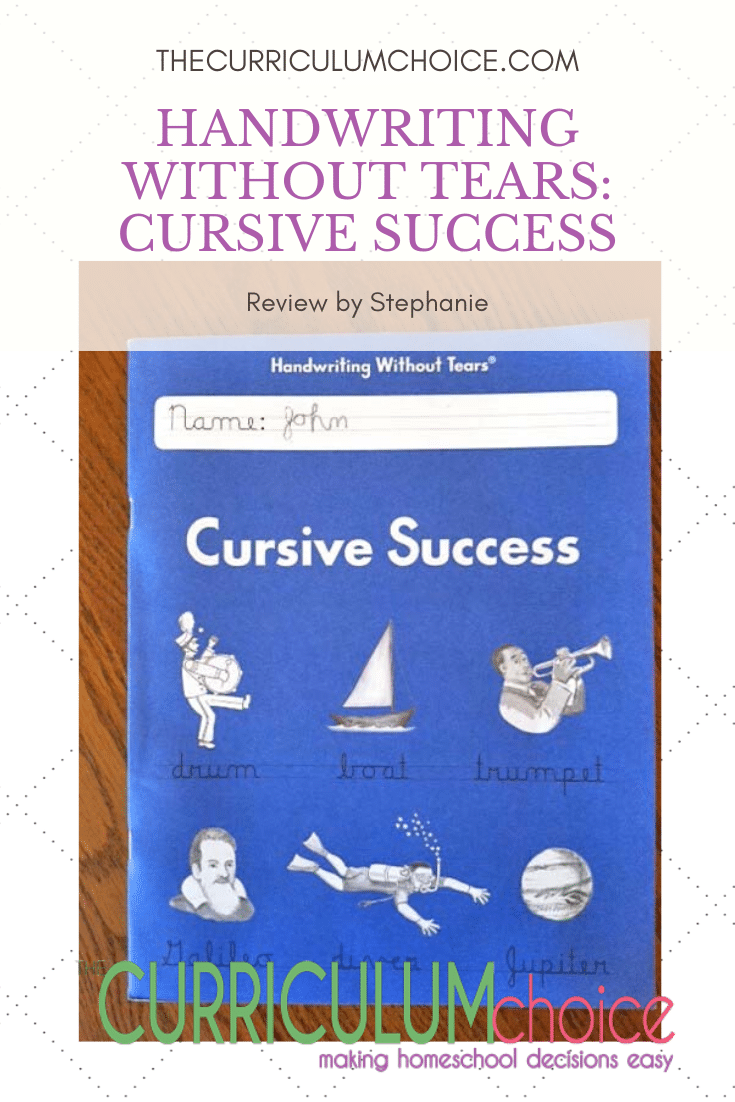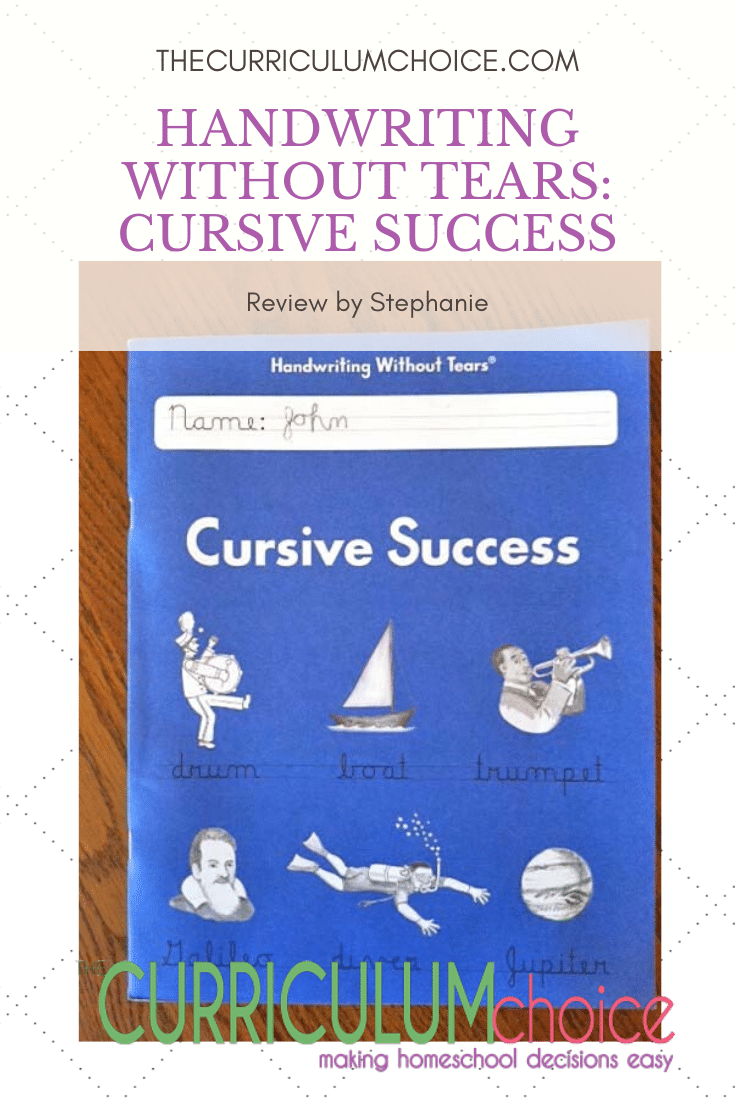 You might also like:
Written by Stephanie- military spouse and mom of 3. Check out her recipes and more @ Harrington Harmonies or find her on facebook and twitter.
-originally published January 2013