I have been a mom a very long time and I have to admit that I sometimes lack creative ideas for family activities. It is easy to get trapped into doing the same old things over and over. So when I saw Janet Lynn Phillips' ebook – More Than A Movie: 50 Ideas for Fun and Frugal Family Nights. I was interested in taking a closer look!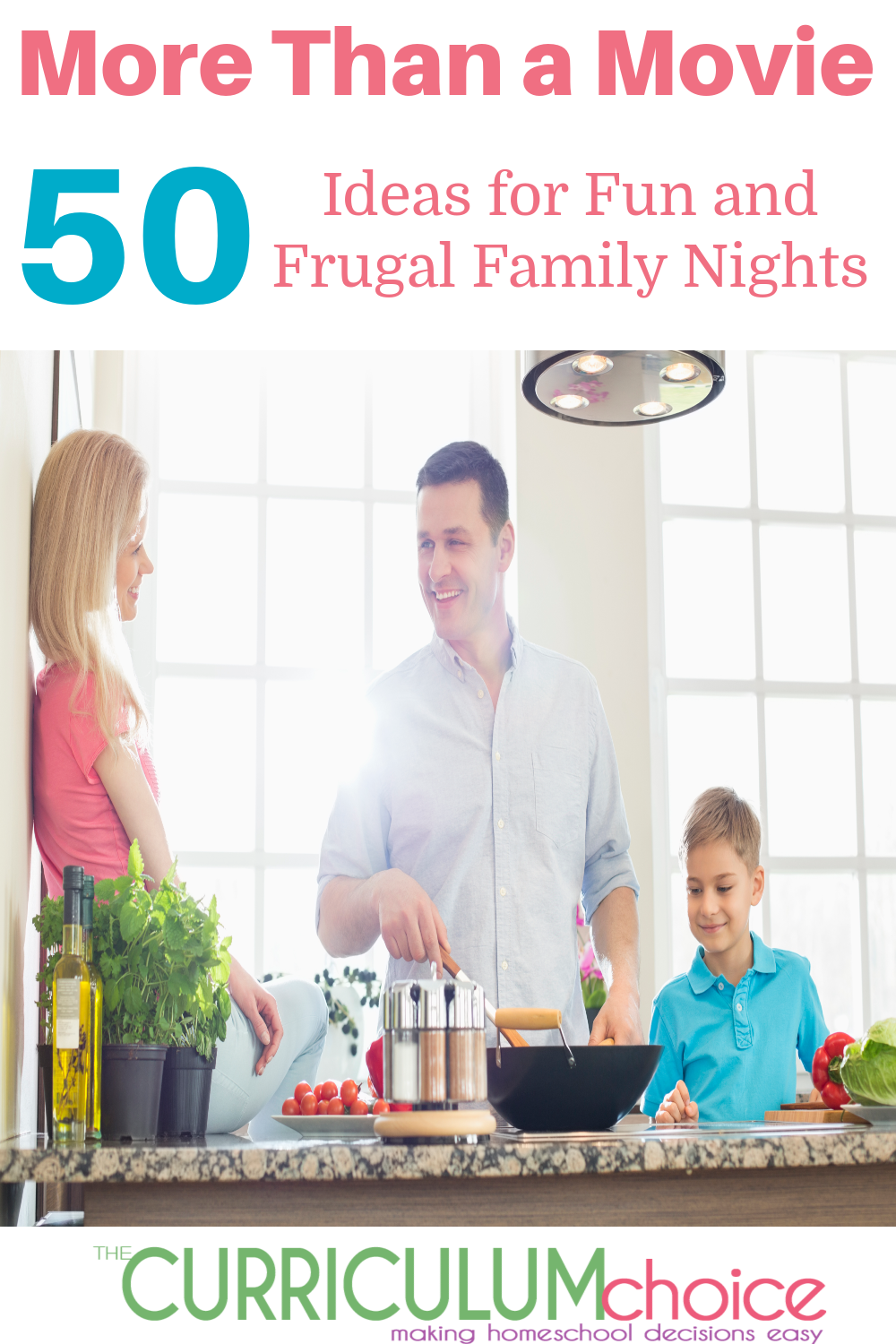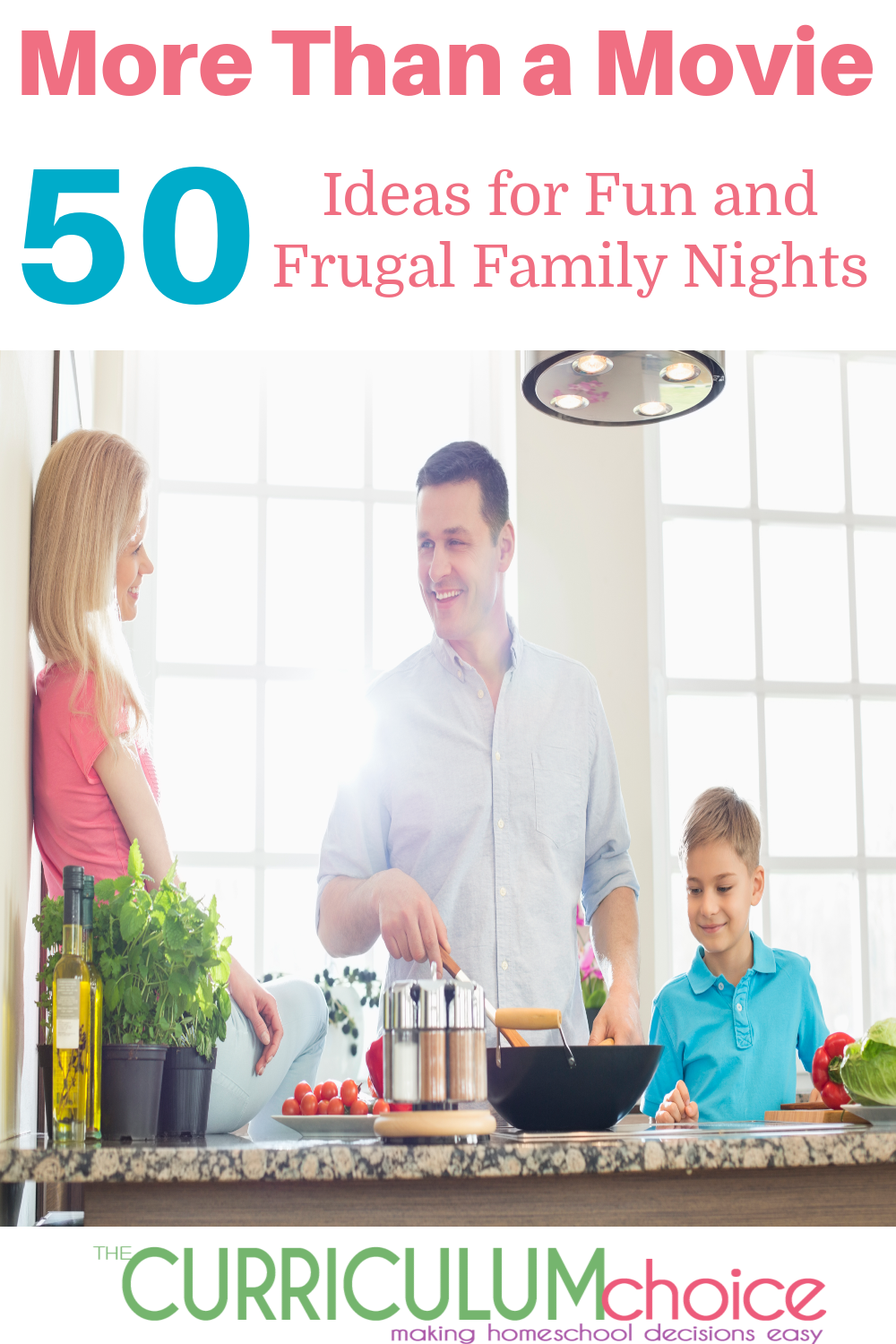 More Than A Movie: 50 Ideas for Fun and Frugal Family Nights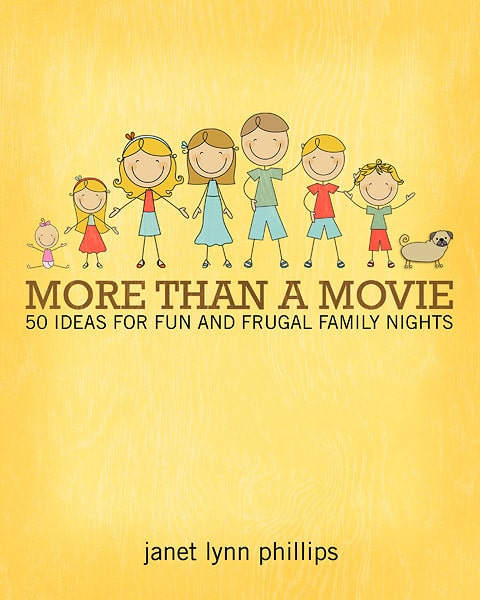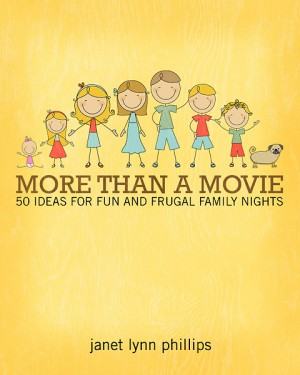 In the introduction to More Than A Movie: 50 Ideas for Fun and Frugal Family Nights, Janet defines a family night as "a night intentionally set aside for the purpose of participating in a fun activity together." This is something our family has always tried to do each week and I think it has greatly contributed to our family unity and fond memories. This ebook outlines fifty ways we can create the opportunity for family night without turning on the television or breaking the bank.
65 pages. Available for your Kindle and Nook too!
The ideas are organized by category: Food, Fun, Thinking of Others, Out and About.
Complete lists of materials needed, instructions, and then ideas to take the activity one step further.
Reasonably priced for a resource you can use over several years-$5.99.
So which ideas are we going to try over the next few months with our teenage boys? Here is my short list that is recorded in my planner:
Food: Pancake Parlor and Fancy Schmancy (fancy dinner with just the family)
Fun: Family Time Capsule and Thankfulness List (done on adding machine tape)
Thinking of Others: Traveling Car Wash (bless others by washing their cars)
Out and About: ABC Photos and Dream Vacation Planning
Just reading this book has sparked in me a renewed desire to keep family fun nights as a part of our regular weekly routine. As my children grow and become busy with outside activities and travel, the more these family nights are going to bring us back together for some quality time together.
I look forward to more intentional time together having fun! Thanks Janet!
More Tech Free Ideas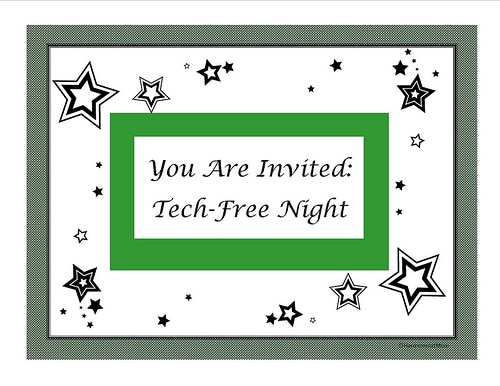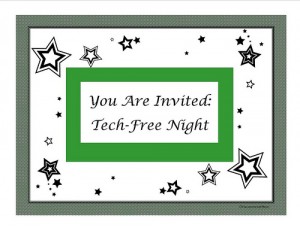 Our Favorite Board Games for Family Gatherings – Whether you set aside an entire weekend or just one evening, board games are a fun and affordable way to spend time with your children as well as friends and extended family.
25 Games for Kids Under 8 – NO Screens Required!
World Geography Games – games and hands on activities for learning geography.
4 Rainy Day Games You Can Make Yourself! – All the projects are easy to make, and can be done in 10 min to 30 minutes. You will find that most of the items you will need are simple things you probably already have around the house, like a cardboard box, straws, clothespins, glue etc.
100+ Easy and Fun Creative Nature Walks – Regardless of what part of nature you want to study further (flowers, insects, trees, ponds, etc.), there's a plan for it. It also covers all of the seasons, so whenever you enjoy being out in nature, you'll find fun ideas to use.
Cook Together with Real Food Kids Cooking Course – Real Food Kids, a simple but thorough cooking course from Traditional Cooking School, encourages and empowers moms to teach their children the basics of cooking real food.
The FUN Homeschool – field trips, nature walks, puzzles, coloring and more!
Battery Free Tween Games – Get them out of their phones and into the fun!
Deer in the Headlights – Family Dinner and Game Night
The Habit of Family Game Night – We took inventory of all our games and wrote the names of the games on strips of paper and then put them all in a cup. Each game night, someone draws out a game and that is what we play for the night.
Originally published September 2012, written by Barb