We have now been through all of the Compass Classroom homeschool history curriculum. We are finishing up Antiquity homeschool history this spring after cycling through American History and Modernity. I've shared quite a bit about the digital homeschool curriculum we love from Compass Classroom. Now that our youngest children are in high school and middle school, I thought you would rather hear from them than from me. I'll be back at the end to share what I love best about Antiquity and point you to all the other Compass Classroom resources. But, first, my children will share their favorites.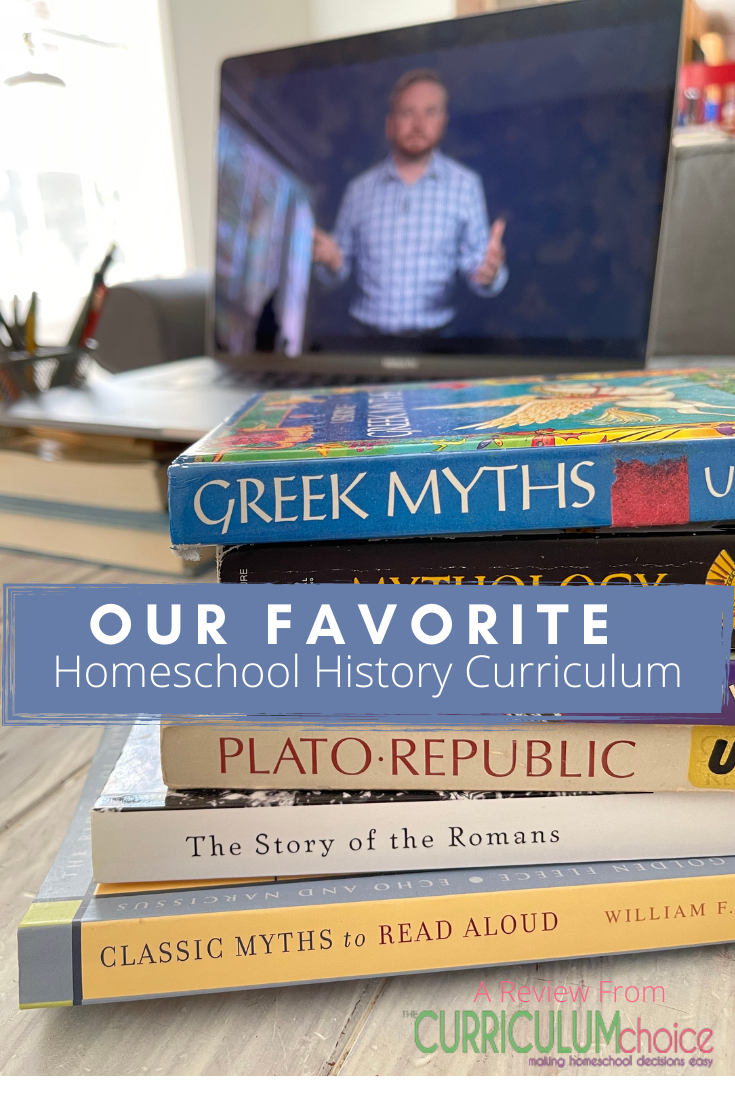 Antiquity Homeschool History Curriculum
We received this Compass Classroom Antiquity digital homeschool curriculum in exchange for an honest review. All opinions are our own and we love this history study. Please see our disclosure policy. The affiliate links included are for resources we absolutely love. If you purchase Compass Classroom resources through our affiliate link, we will receive a percentage of the sale for no additional cost to you. Thank you!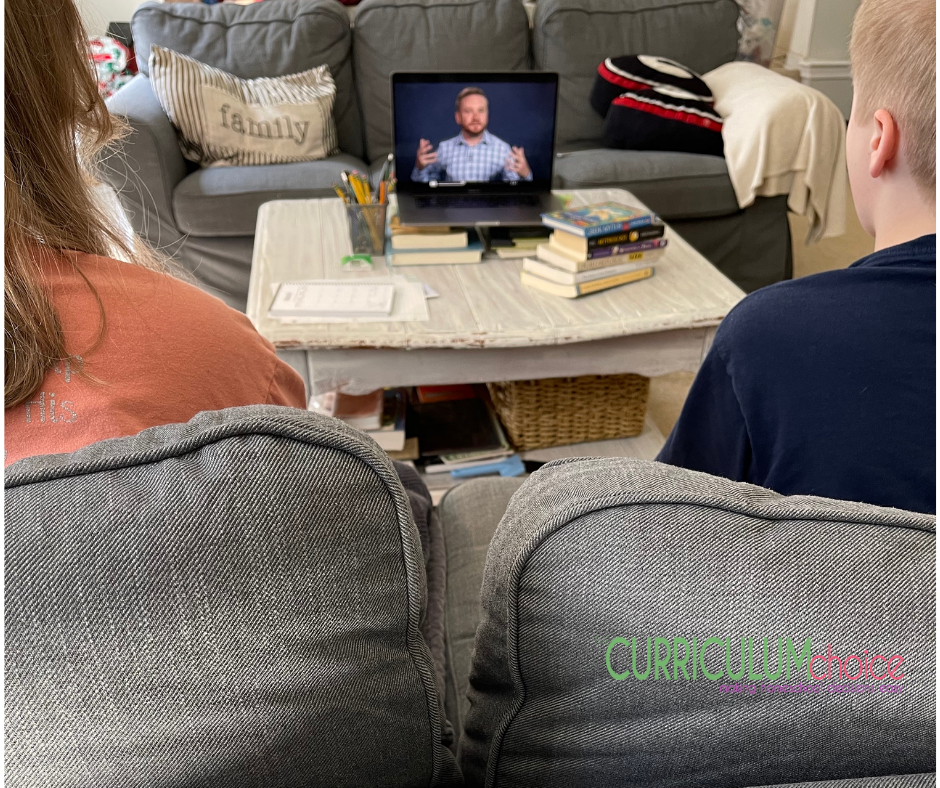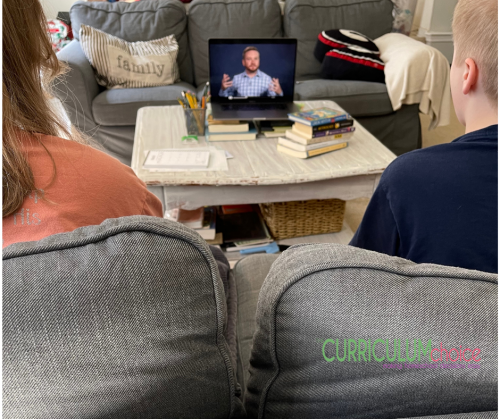 Antiquity Homeschool History Students
My brother and I have learned from Compass Classroom history for a few years now. First, we would listen in when our older siblings studied. Now we are the students.
We enjoy Antiquity during or after lunch. We can complete a module of lectures and reading in a week. We like watching and listening to a lecture because I can draw in a journal and my brother can walk and get steps in.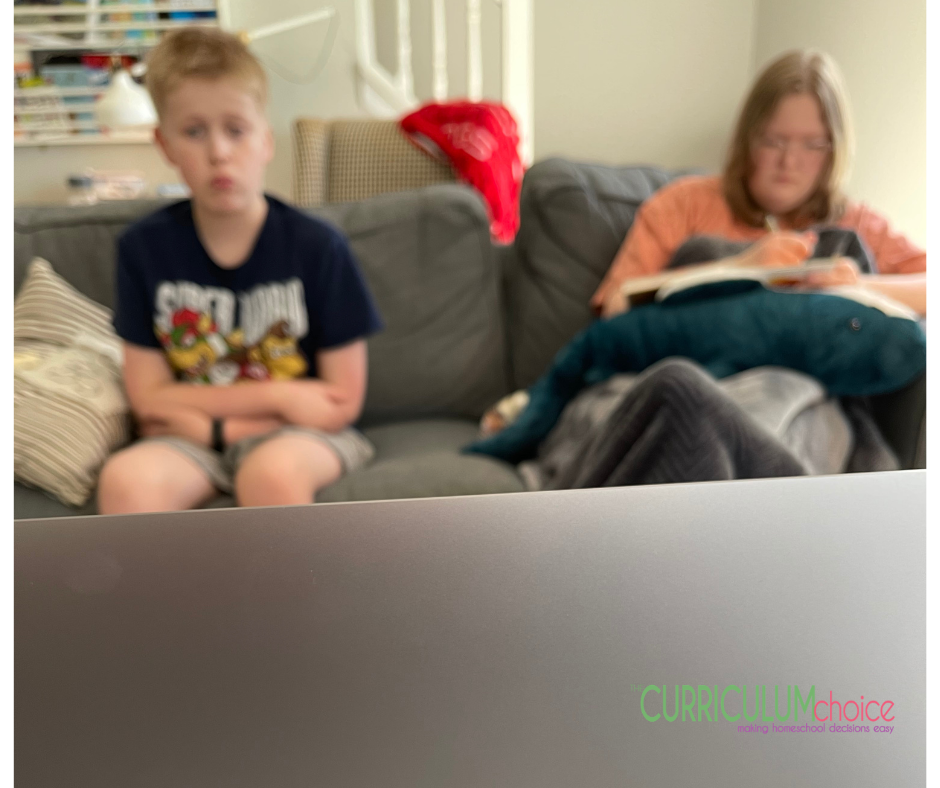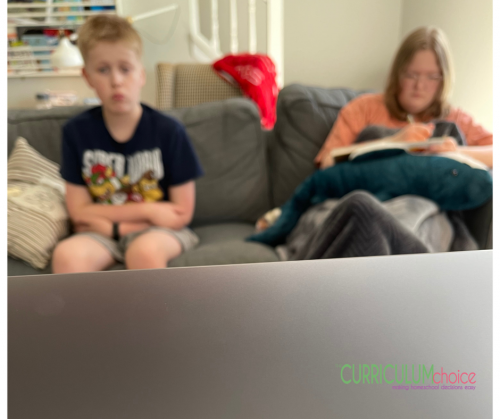 I usually learn best by reading. But with Antiquity lectures, I can also draw in my journal and take notes. The art work and the key words shared on the screen during the lecture help me to know what to take notes about."

9th grader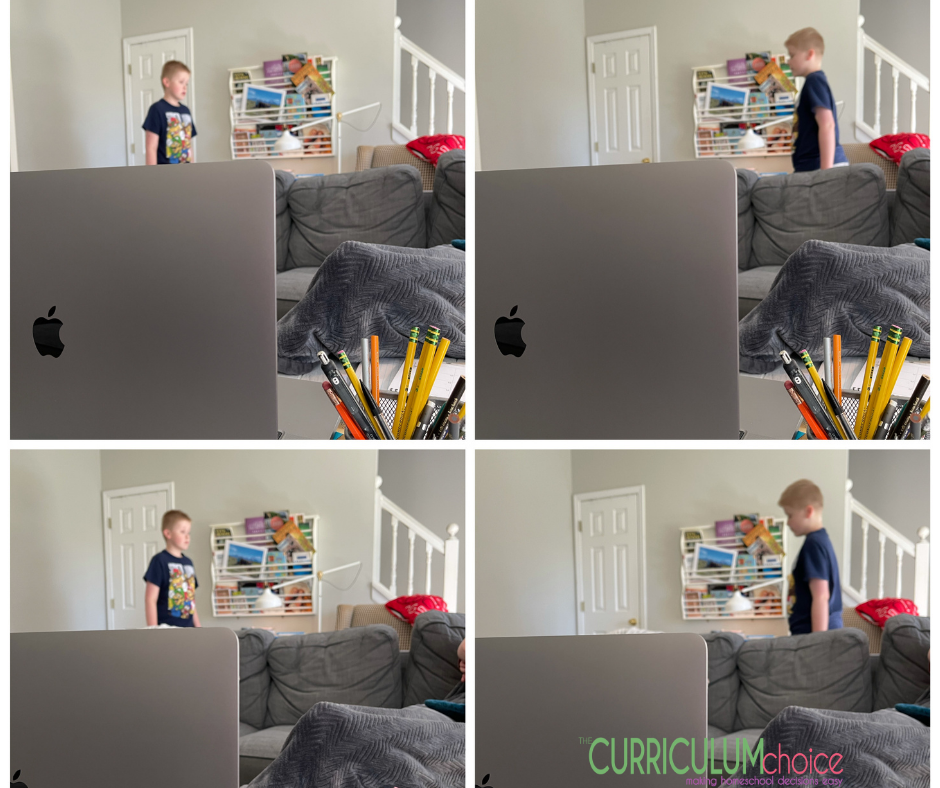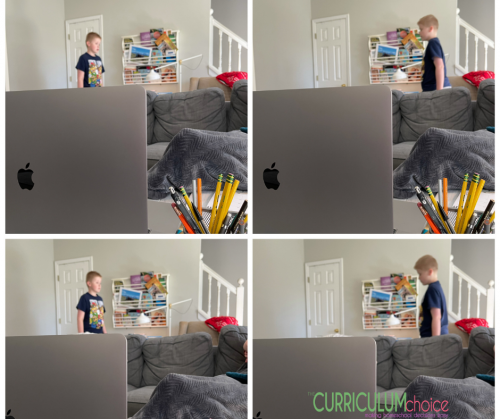 I am an auditory learner and like to walk while I listen to a lecture."

7th grader
What Do We Like Best About Compass Classroom Antiquity?
Our favorites are that the Bible lessons are from a history perspective. The lessons offer even more background than we learn at church or in normal history lessons. That is because of Biblical worldview. We have talked about how at church we learn the Bible story. But we don't really learn all the context of the era of history. Or about the neighboring countries. Then in other history lessons we don't learn the Biblical perspective or timeline. With Dave Raymond's Antiquity, we learn from a Biblical worldview. That makes all the difference.
Caution: This set of lessons is not intended for younger students. There are some things that are definitely brutal about ancient people. We found ourselves with wide eyes at many of the lessons. These people were often killing each other. However, Dave Raymond always explains history in light of the Gospel, explaining that these are lost people. We found that we that each of the people and people groups that were thirsty for power and glory – did not last and met consequences of their choices.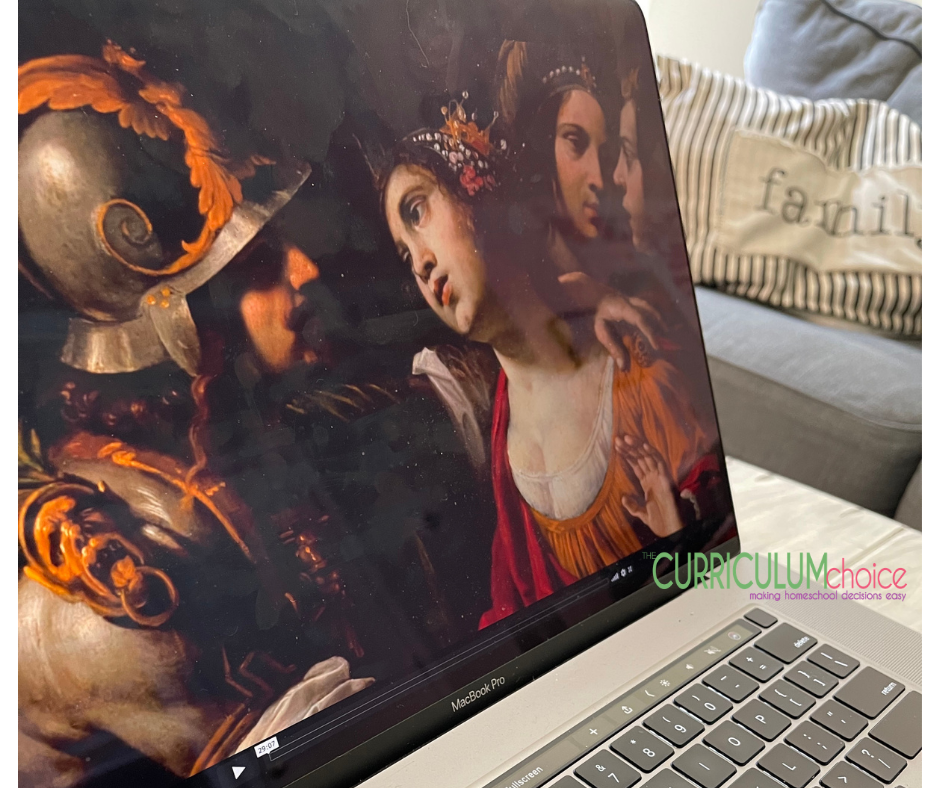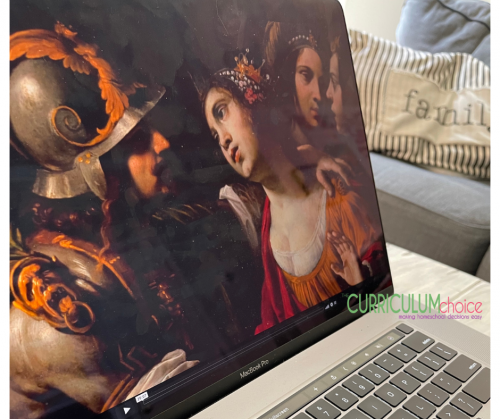 What is Antiquity Homeschool History?
Antiquity covers the part of history from creation to Christ. Our favorite part is the early part from creation up to the ancient people groups. We really loved learning the historical parts of the Bible stories we know well – like Noah and the global flood, Joseph and the Egyptians. Here at the end of the homeschool year, we are in Roman history, close to the birth of Jesus.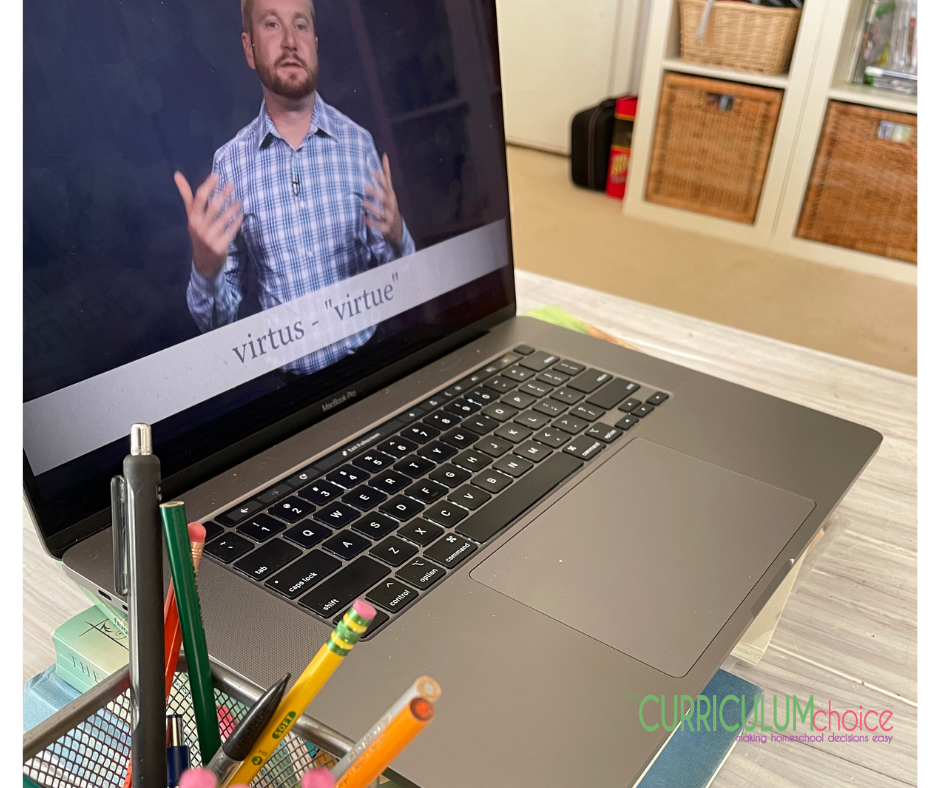 The Teacher
What we like best about the teacher, Dave Raymond, is how he cracks jokes about the topic. This helps so much when it is a difficult subject. We really like how he tells stories. We have learned so much from Dave Raymond about Alexander the Great, the rise of the Roman Empire and all about God's people and the nation of Israel.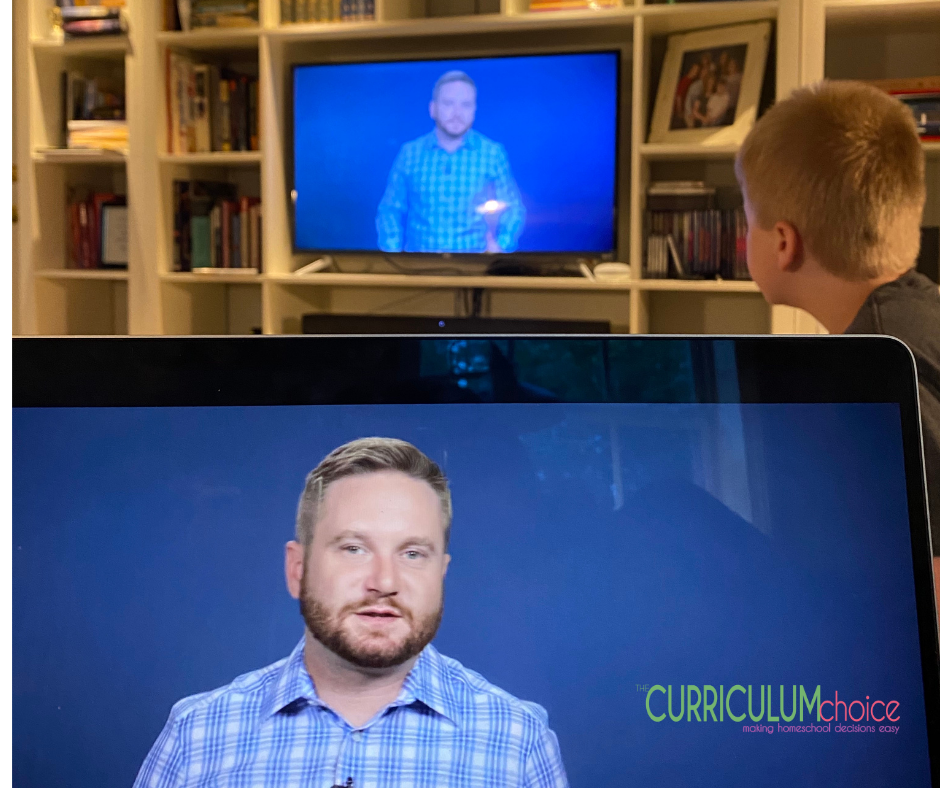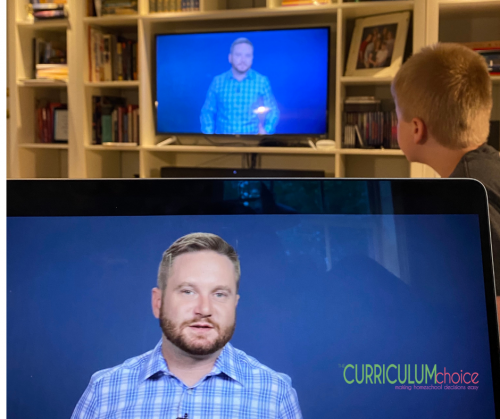 Antiquity Homeschool History is for what ages?
Antiquity is designed for ages 14 and up. My brother is 13. He and I do a lot of our homeschool studies together. Like we mentioned, the topics on the ancient people can be pretty rough. Not intended for elementary students.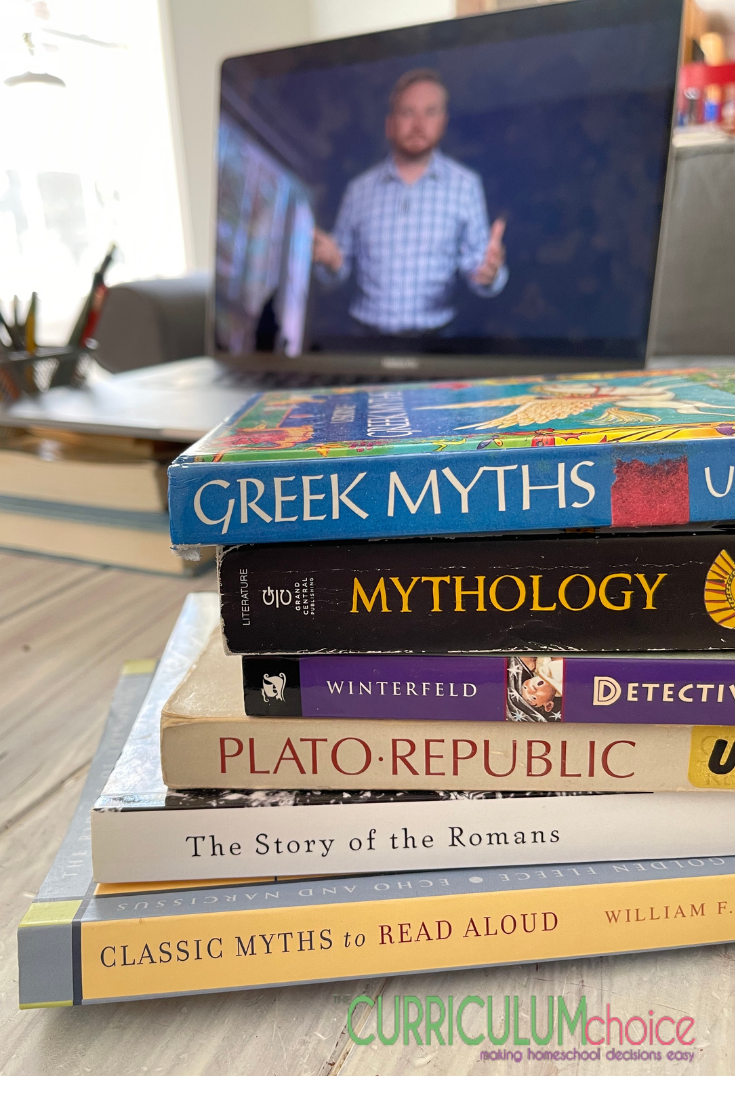 What is Included and Homeschool History Credit
Hi, it's Tricia again. You can explore all of the topics included and the supplemental materials, here. There are 130 videos and four projects plus weekly exams.
What I love as a homeschool mom is that:
Dave Raymond's Antiquity equals one (1) high school history/social studies credit.
At the beginning of the course, Dave Raymond spends a good deal of time introducing the year, what to expect and explains just how to take notes.
Compass Classroom has added the corresponding readings and further study right into the lesson!
The topics spur on further discussion around the family table later.
Dave Raymond discusses all those awful and savage acts of antiquity with the backdrop of a Christian worldview – pointing out the sadness of just how lost some ancient people groups were.
Antiquity offers four project assignments throughout the year. Your student chooses the topic they are most interested in (from a long list of topic ideas) and makes the project as detailed as he or she would like to. I love this way of learning because it speaks to individual learning styles.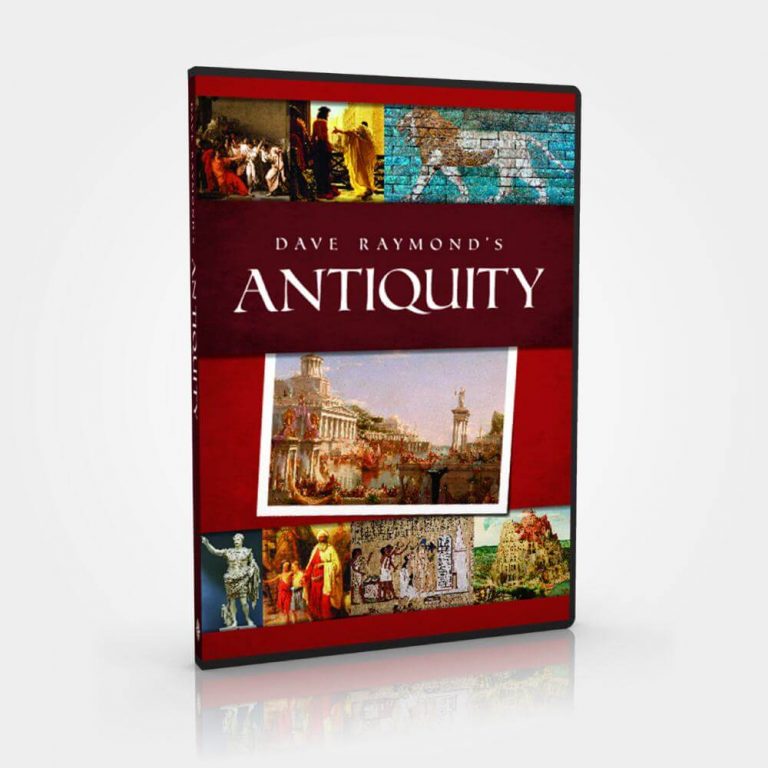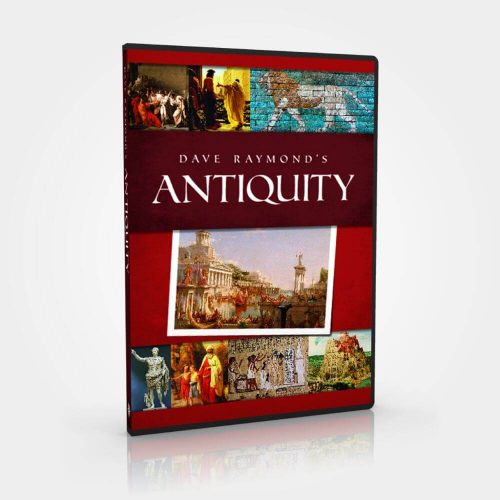 Dave Raymond teaches an overall picture of history that makes us grateful for God's provision and goodness."
Have multiple ages? Need high school credits? You can enjoy ALL of Compass Classroom's digital classes the frugal way with their membership option. Super smart because you can have access to everything with their Classroom Membership. Because you will want to check out all the literature, economics, vocabulary, Latin and other offerings.
We know you will like these Compass Classroom Homeschool Resources as much as we do!
Give Antiquity a try with four, free sample lessons. Remember, the Classroom Membership is the frugal way to go with multiple ages and multiple subjects.