Are you searching for a multi-faceted, Bible-based unit study that combines bonding with your child through a read aloud, nature influences, and language arts principles?
Are you looking for a creative way to teach writing structured paragraphs with detailed lessons that inspire life-long learning?
Then this A Brown Bear's Language Arts Study, may be just what you are looking for!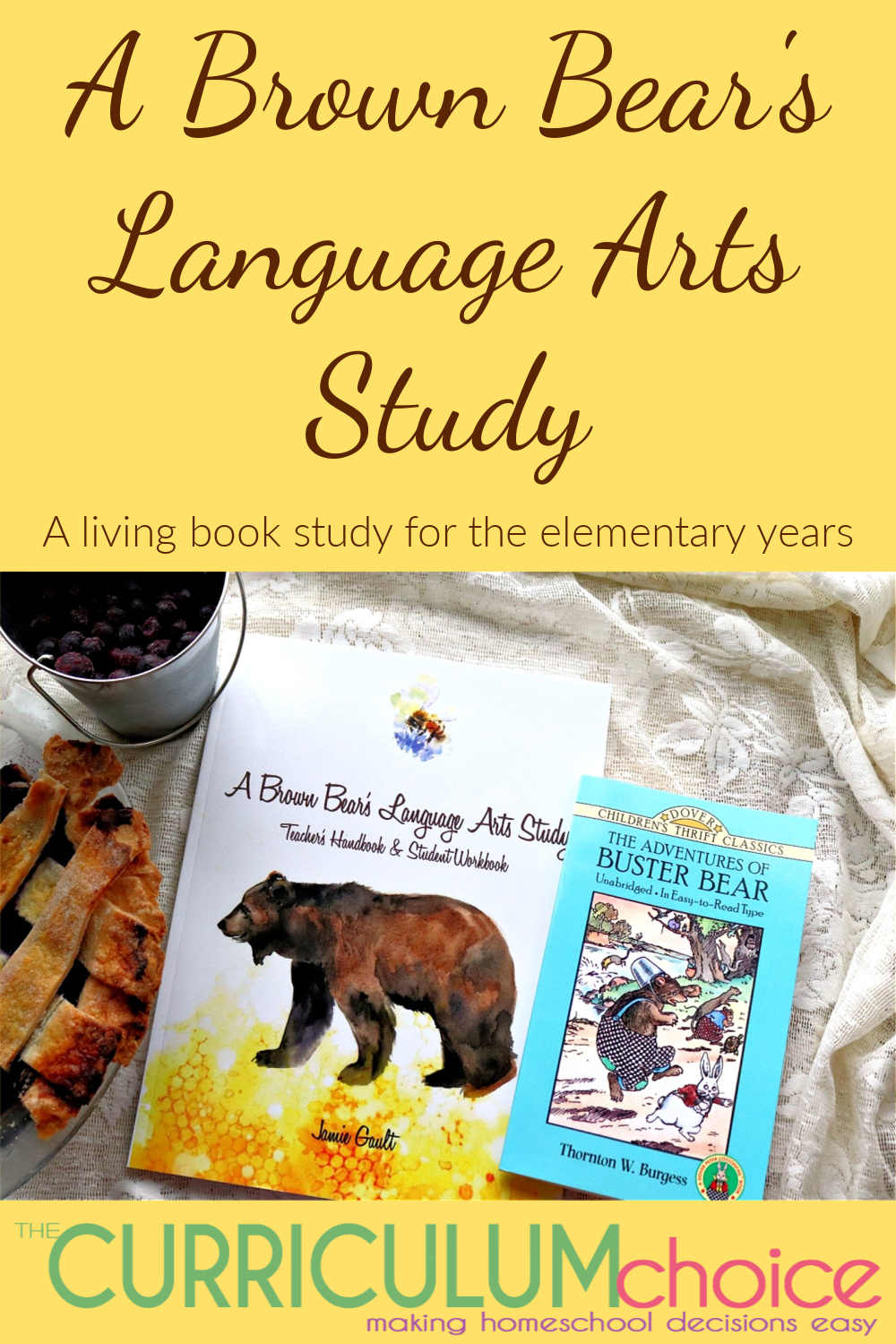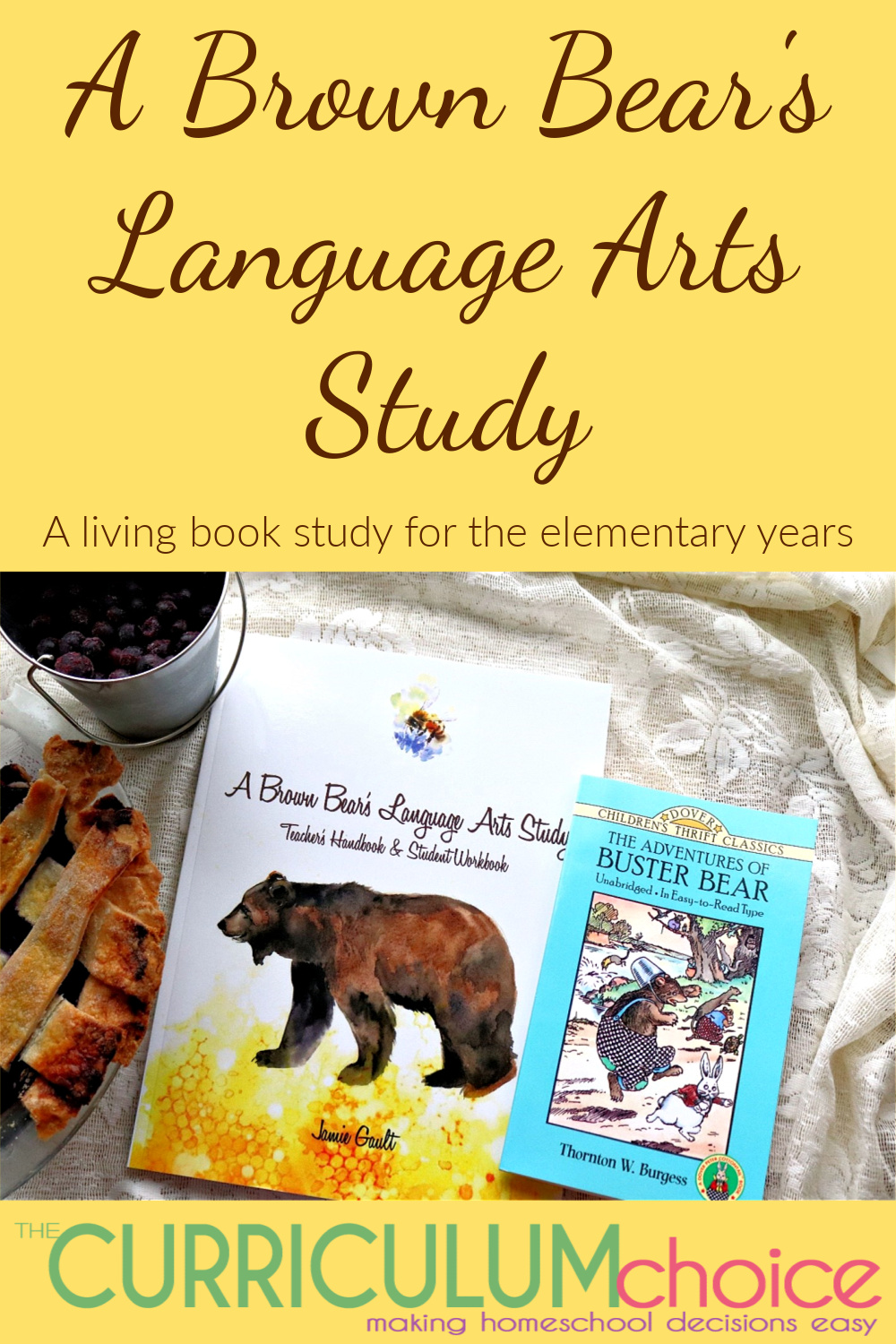 A Brown Bear's Language Arts Study
A Brown Bear's Language Arts Study, designed for 9-11 year old children, creatively presents a Bible-based, literature-inspired study that takes an imaginative adventure through Thornton Burgess's delightful story, The Adventures of Buster Bear.
About The Adventures of Buster Bear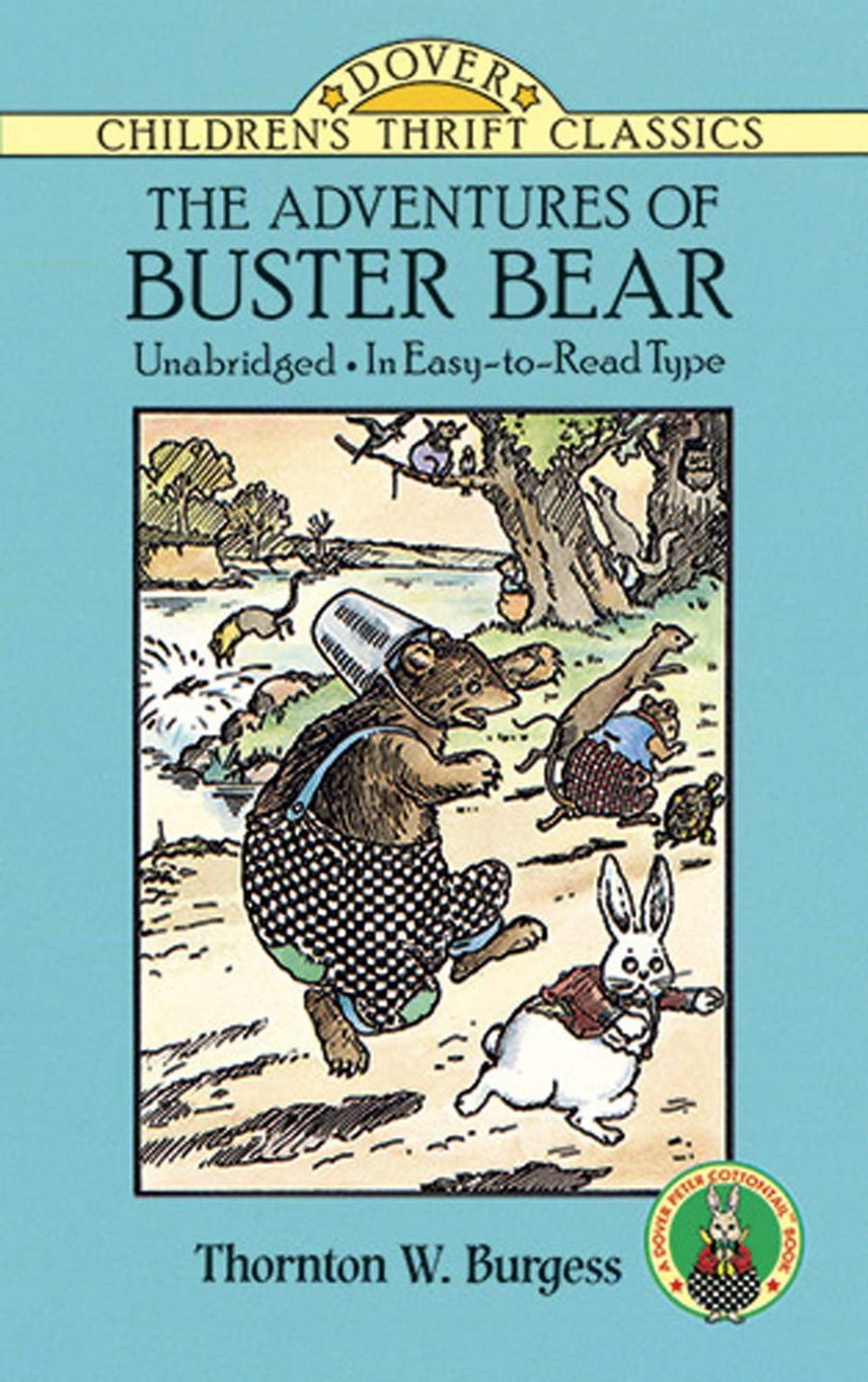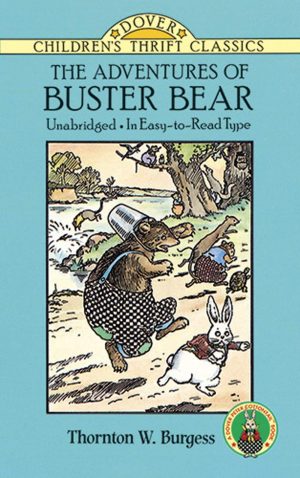 Originally published in 1916, The Adventures of Buster Bear is the eleventh in Thornton Burgess's "Bed-Time Storybook" series. It is part of the rich heritage of children's nature books left to us by Thornton W. Burgess in his long running and much beloved series of children's nature books about the Green Meadow and the Green Forest.
Children will be reading, and hearing, about the adventures of Buster Bear in the Green Forest and Green Pasture:
Learn what happens when Buster Bear takes Little Joe Otter's breakfast and how Little Joe gets even, and then accidentally gives Buster the best breakfast he's every had!
Then the Little People of the forest are thrilled to hear that Farmer Brown's boy is scared of Buster Bear, but Blacky the Crow is suspicious and comes up with a plan to see if that is really true, and everyone is surprised at the result.
And then Buster Bear gets into Farmer Brown's boy's berry bucket and everything goes wrong!
Young readers travel to the timeless world of the Green Forest and Smiling Pool. Gentle lessons about nature, the environment, and the "lesser folk of fur and feathers" for young readers and listeners.
What's Covered in A Brown Bear's Language Arts Study?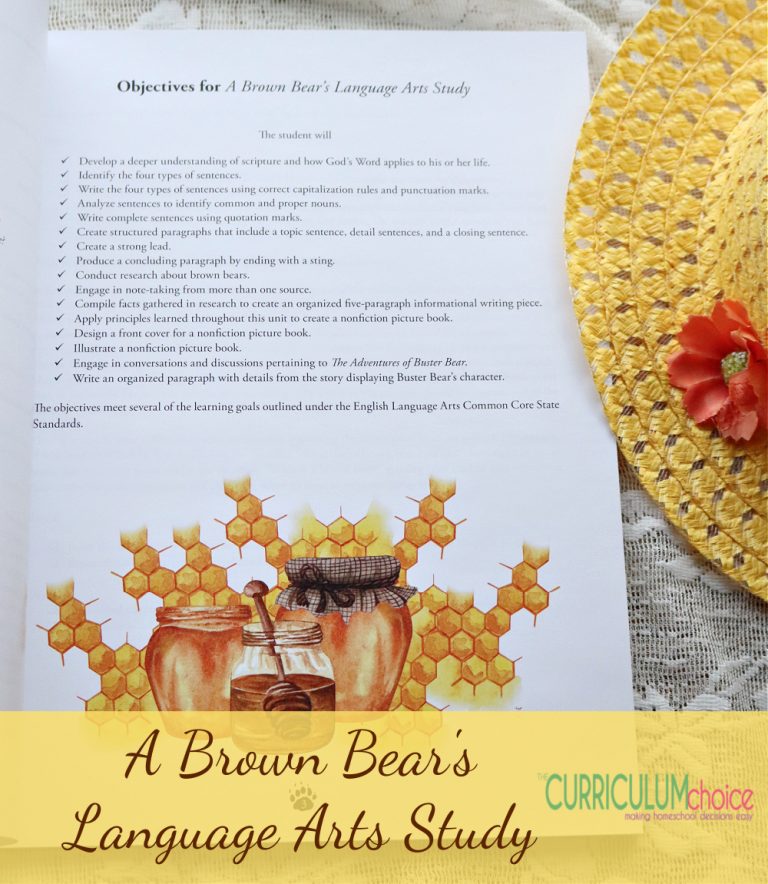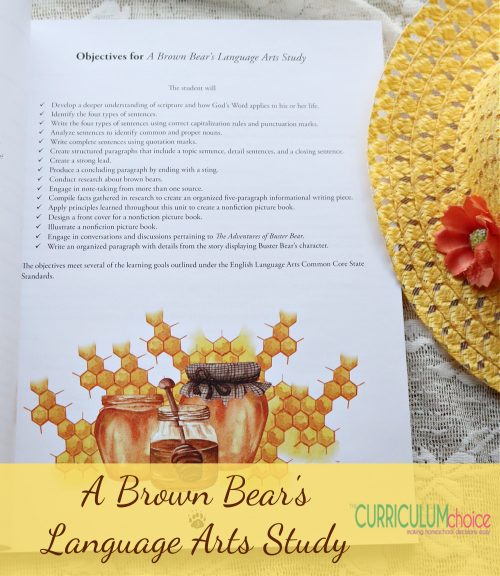 A Brown Bear's Language Arts Study highlights Bible verses from the books of Proverbs and James and emphasizes common language arts principles:
common nouns
proper nouns
the four types of sentences
using quotation marks
alliteration
Detailed lessons and the activities that accompany the language arts concepts foster writing structured paragraphs, which is the heart of the study.
Writing paragraphs that include:
a topic sentence
detail sentences
a closing sentence
These concepts are presented in a creative, engaging way by using hexagons and a bee's basic anatomy. The combination of researching brown bears, note-taking, and the repetition and practice of writing hearty paragraphs facilitates a creative presentation at the end of the study – a nonfiction picture book about brown bears.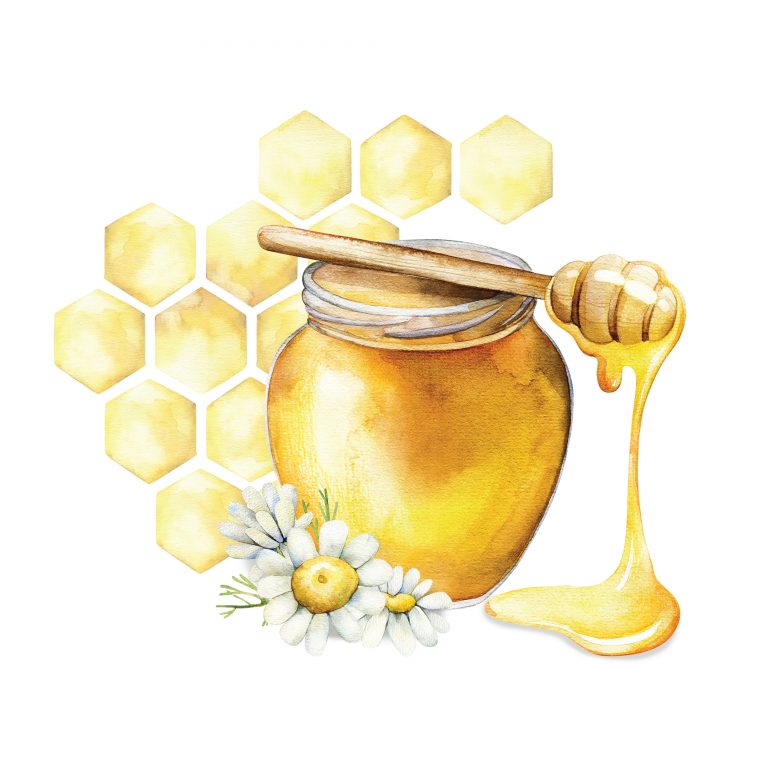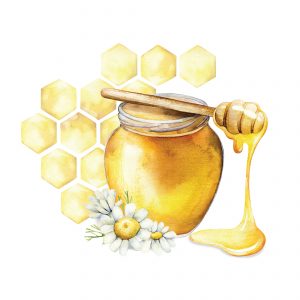 What's Included in this Study?
A Brown Bear's Language Arts Study includes two sections that work cohesively together:
Teacher's Handbook
Student Workbook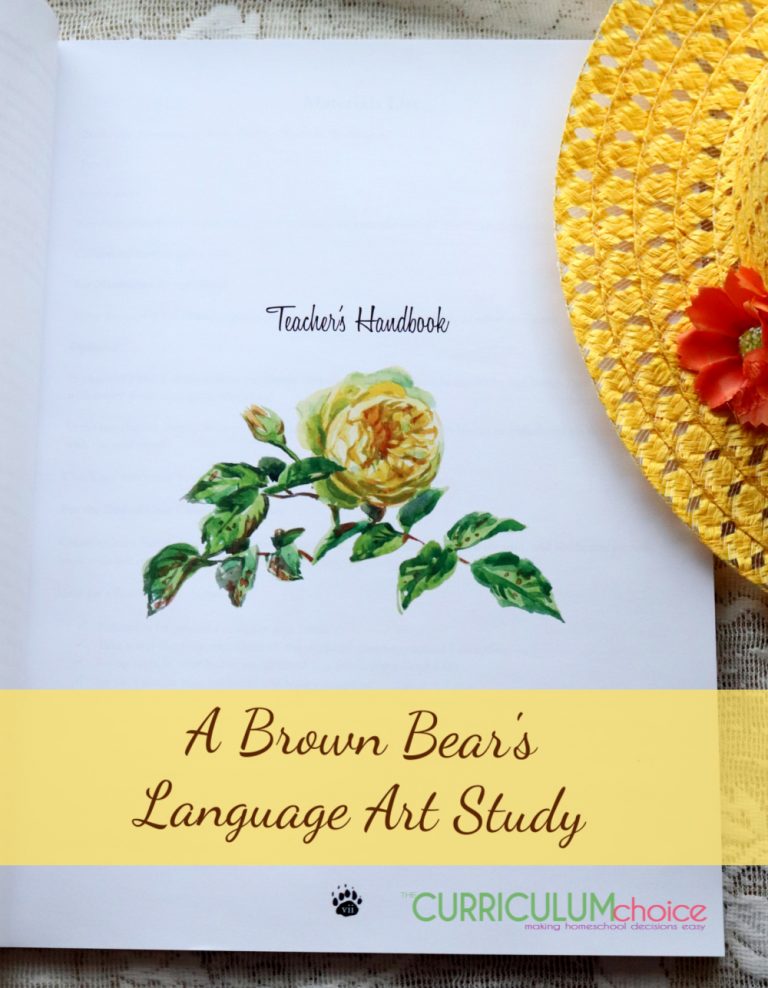 The Teacher's Handbook Offers:
A Materials List
Ideas for the End-of-Unit Culminating Event
A picture book list for younger children
Student Objectives for the entire study
Two different schedules for use as a guide during the read aloud and language arts portion of the study: Schedule A and Schedule B. The schedules are provided for the teacher to pick the best one that meets the needs of the student and the teacher's own homeschool schedule.
An Answer Key
Discussion Questions (with answers where applicable) for Thornton Burgess's story, The Adventures of Buster Bear
The Student Workbook Provides: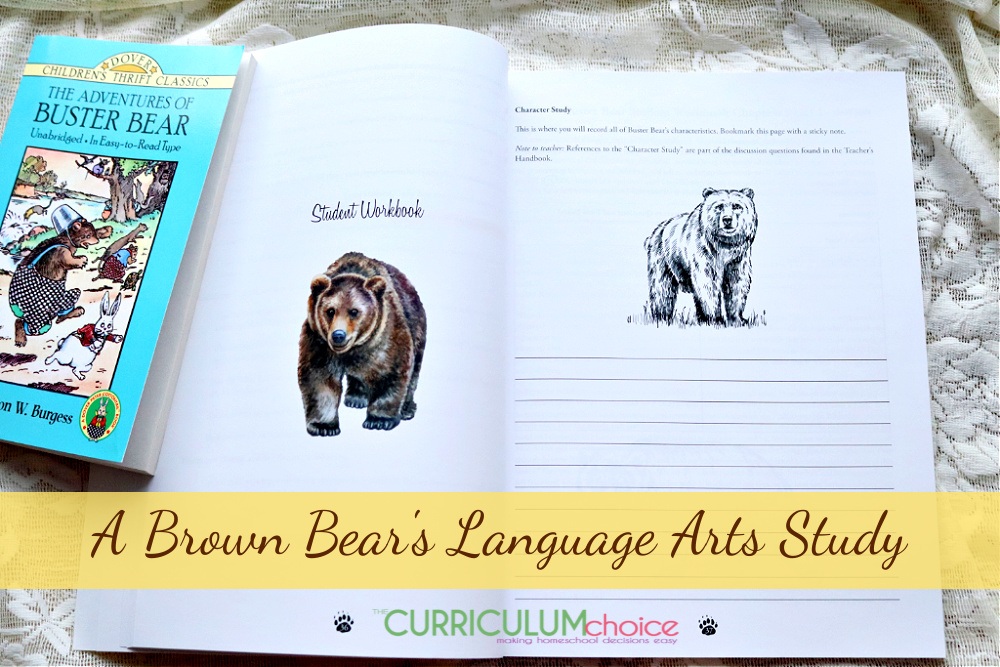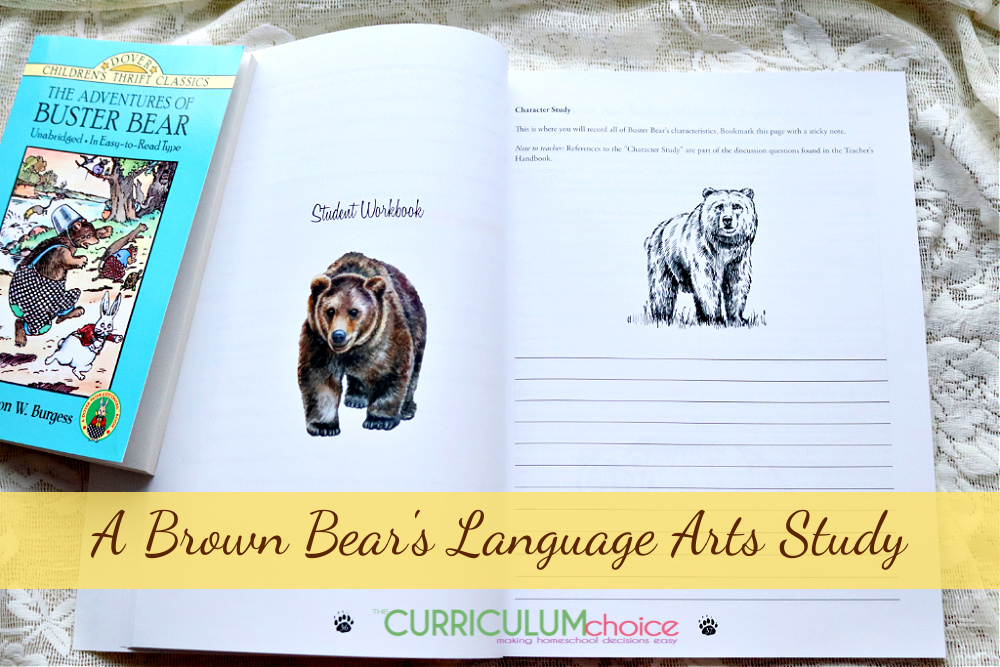 Colorful nature-themed illustrations
Scripture Studies that promote character development, wholesome Bible lessons, copy work, and a memory verse for the entire study-Proverbs 16:24
The study of the four types of sentences, subjects and predicates, common and proper nouns, writing using quotation marks with detail, and alliteration
Lessons on writing structured paragraphs
Instructions on writing a strong lead
Instructions on writing a concluding paragraph by ending with a sting
Detailed lessons on writing structured paragraphs and creating a five paragraph nonfiction picture book
Detailed lessons on creating a strong lead and ending with a sting
Optional activities to choose from to help meet the various needs of your student
A Character Study section to record Buster Bear's characteristics
A Bear Study section to take notes during the brown bear research
Picture Studies with beautiful photos of an otter, frog, and brown bear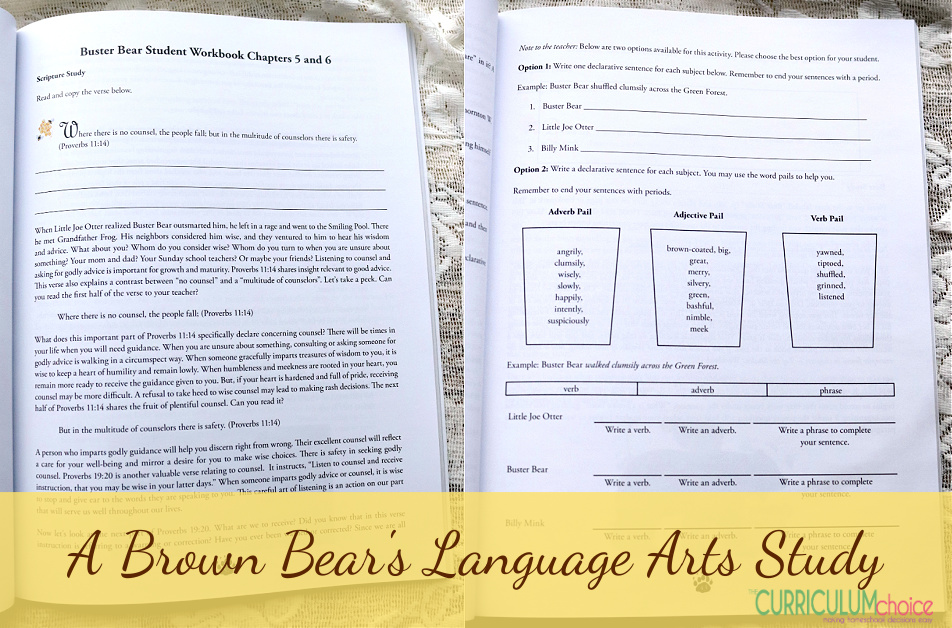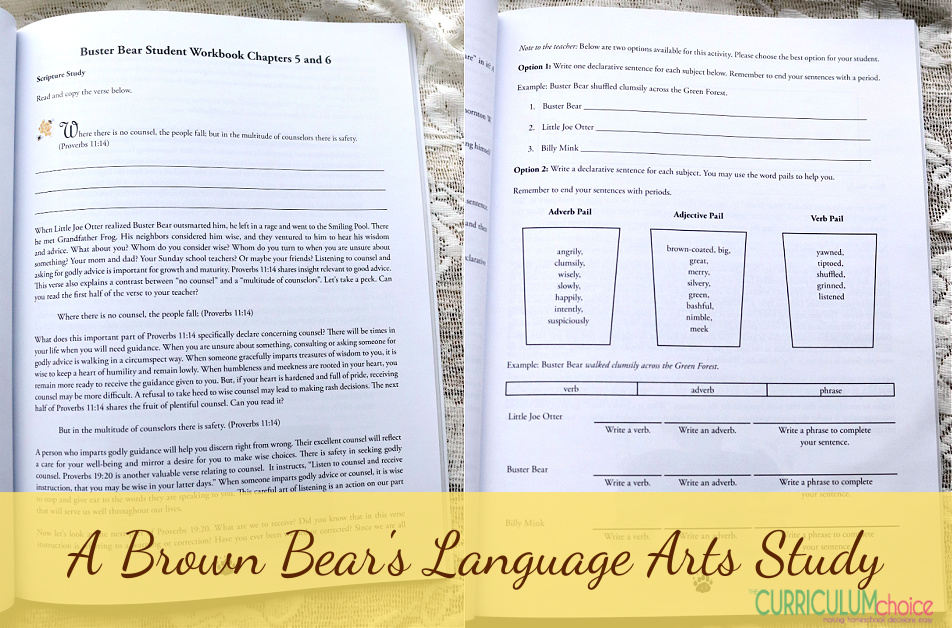 Author Bio: Jamie Gault, the author of A Brown Bear's Language Arts Study, a literature-inspired homeschool mom of seven, and a former educator.
She enjoys a bookshelf bursting with colorful picture books and children's stories of all genres. Indulging in a read aloud with all of her children around her is one of Jamie's favorite moments of her days.
Be sure to find Jamie on Instagram to be encouraged by all her learning adventures with her wonderful family. Check out her website Treasuring Tiny Moments.