Daily math lessons elicit groans from many children – my own daughter included. One way that I helped overcome the daily drudgery of math was by including math games whenever possible. RightStart's Math Card Games Kit is our favorite resource for math fun.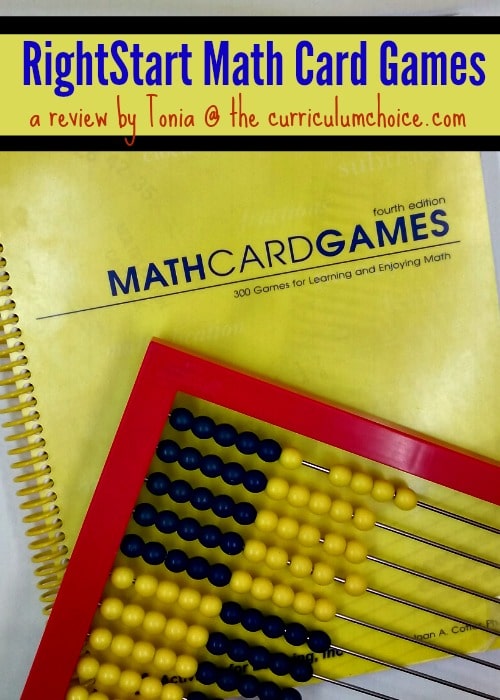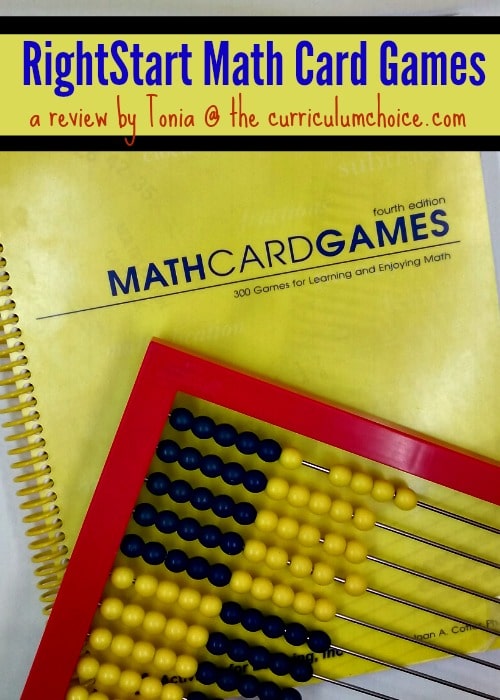 RightStart Math Games
If you're looking for ways to add some fun to your daily math lessons, the Math Card Games Kit from RightStart Math is a fabulous choice. It includes games for kids of all ages and math abilities. You'll find games for:
Numeration
Addition
Clocks
Multiplication
Money
Subtraction
Division
Fractions
The best part is that it will work seamlessly with your current math program though you may have a slight learning curve using the Al Abacus – which is a wonderful tool all by itself!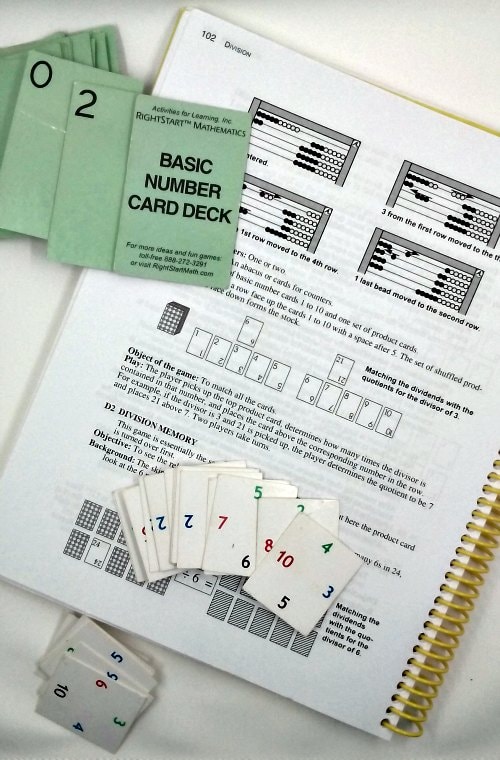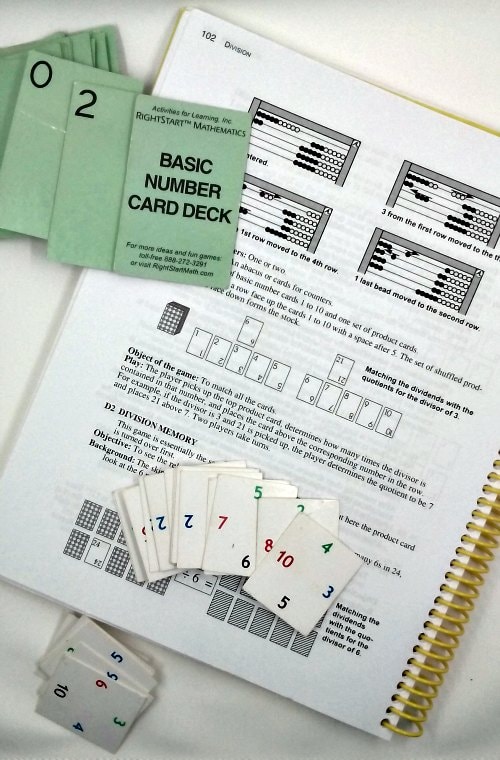 The Math Card Games Kit
The Math Card Games Kit includes more than 300 games with the games in each section getting progressively more difficult. You'll find games for all math levels – from kids just learning about numbers to harder games for older kids learning about multiplication, division, or fractions.
The Math Card Games Kit includes:
Math Card Games Book
Instructional DVD
Al Abacus
Basic Card Deck
Multiplication cards
Product Card Envelopes
Fraction cards
Corners cards
Money cards
Clock cards
Fraction Charts
The games include thorough instructions in the Math Card Games book (the DVD is very useful to see some of the more popular games in action) with visuals, when necessary. Each game includes the objectives, number of players, cards needed to play, layout, object of the game, rules of play, and other game variations. You'll also find an appendix with some pages that you'll want to print for some of the games.
The cards are laminated and sturdy – they'll hold up under heavy use! Each of the 6 card decks is used for many different games – most of the games for younger children will start with the basic card deck but older children will find a large variety of games to play.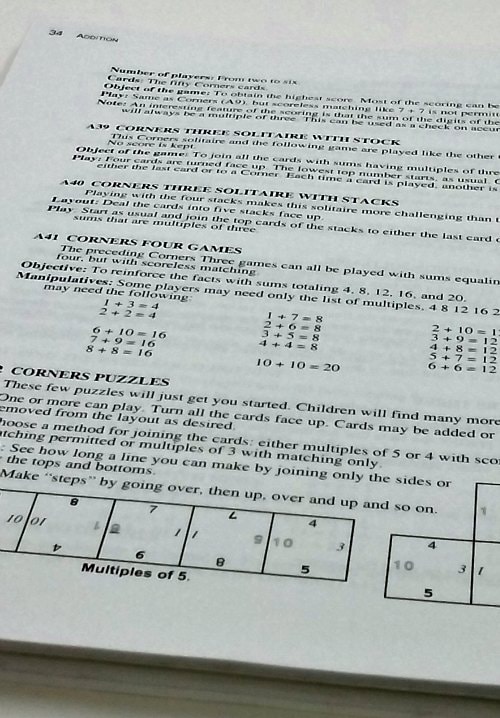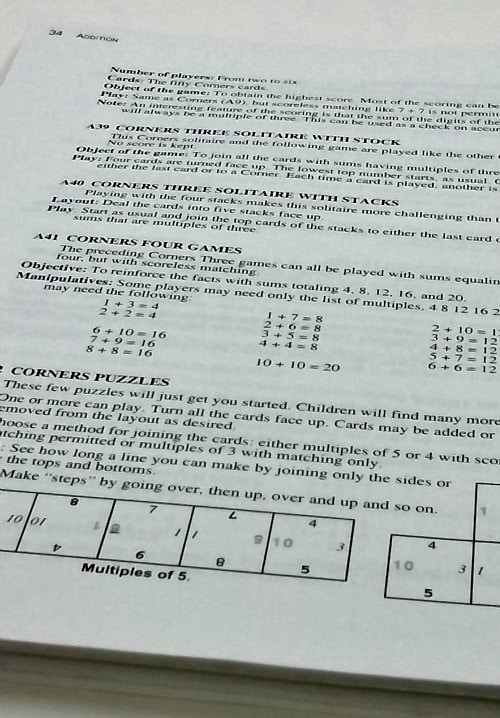 Adding Games to Math Lessons
Games are great tools for learning new concepts or reinforcing previously learned material. You can even use them to drill math facts – which is so much more fun than flashcards! We have used and loved the Math Card Games from RightStart for many years and I still consider it one of my best homeschooling purchases.
It's very easy to start adding some RightStart math games to your current math program. Find the general topic your child is studying in the table of contents and flip to that section. Start with a few games from the beginning of that section before moving on to harder games, depending on your child's ability. It really is that easy.
Why we like RightStart
I love the way RightStart teaches number sense. We used the program for many years with no regrets – my daughter has a strong grasp of number sense and place value and has gained an understanding for looking at math in a different way.
The Al Abacus is one of my favorite math tools. We used it for grouping numbers, addition & subtraction (both single digit and multi-digit), multiplication, and division. It's a valuable resource that, when combined with the games from the Math Card Games book, provides a solid math foundation when used over a consistent period of time.
Math Games for Homeschoolers
The Math Card Games Kit can be purchased for $60 from RightStart Math and includes everything you need to enjoy over 300 math games with your kids – all the cards, instructions, abacus, and more.
If you're also looking for a thorough hands-on math program – check out the RightStart Math curriculum!
Do you include math games in your homeschool day? Leave me a comment and tell me what fun games you're using!
~ Written by Tonia, who's busy blogging at The Sunny Patch when she isn't homeschooling her only daughter or reading a book.