When we first started to include nature walks and studies in our homeschooling days, I have to say that the thought of making my first entry in my nature journal was rather overwhelming. That first bank page stared back at me and I was at a loss at where to start.
I wonder if this stumbling block stands in the way of others starting a nature journal? I know that after four years of nature studies and journal entries, it is only now that one of my daughters is learning to be at ease with her journal entries. For some it comes naturally, for others it is a daunting task.
I have always kept some wonderful example of nature journals around the house, the well-known 'The Country Diary of an Edwardian Lady' by Edith Holden and 'Janet Marsh's Nature Diary' by Janet Marsh. These have inspired my eldest daughter and myself, but proved to only heighten the anxiety felt by my youngest daughter, as in her own eyes, she could not achieve such beautiful pages.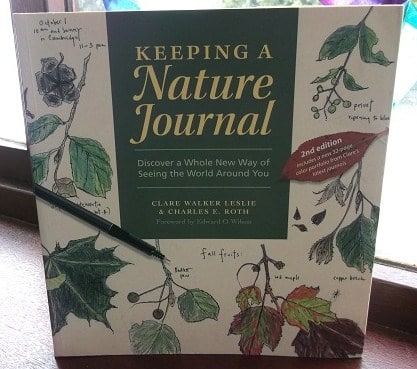 A friend recommended 'Keeping A Nature Journal' by Clare Walker Leslie and Charles E. Roth. Oh my! What a valuable resource this has proved to be over the years.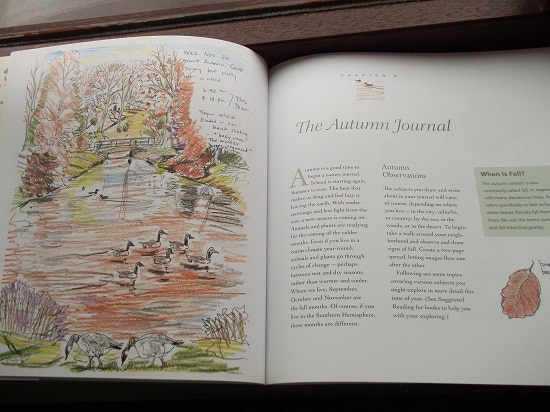 With beautiful – not intimidating – pages from Clare Walker Leslie's  own nature journal, she beckons the reader to explore and record the natural world. As I read through the pages of this book, I become acutely aware that nature journaling is an art form that everyone – no matter your drawing ability, can enjoy.
This book gives:
* Advice on how to get started on your journal and a sampling of different journal styles
* Journaling through the seasons with lots of beautiful examples. 
* A great 'How To' section on getting started with drawing and on teaching journaling to groups of all ages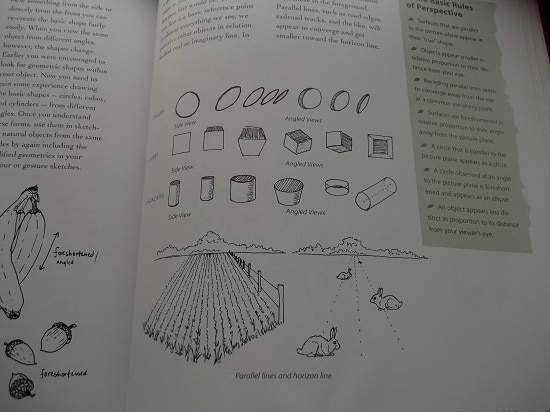 What put me at ease upon looking through this book, were the many examples for Leslie's own journals, not all her sketches and paintings were of artistic acclaim. At times she has simply captured a moment in nature with a rough sketch. There are other examples where she has taken something home and worked longer on her drawing. She uses and encourages the use of a wide variety of mediums.  This book has truly released us from the idea of our journals having to look a certain way. Each journal should be a source of joy to its owner, and with the help of this book, I have found my own journaling 'voice'.
You can get your copy of 'Keeping A Nature Journal' from Amazon. U.S shoppers here and U.K shoppers here
Shirley blogs at ' Under An English Sky' where she shares about their seasonal living, faith-filled, Charlotte Mason inspired home schooling days.
Hearts and Trees: Art, Handicrafts and Nature Study for your Homeschool