The weeks before Christmas are a wonderful time of anticipation. The Advent series by Arnold Ytreeide help us built special family devotion time each evening – from shortly after Thanksgiving until Christmas morning! Today I am sharing about the latest in the series of storybooks for Advent: Ishtar's Odyssey
"Ishtar, it seems you have discovered a star that even yesterday did not exist!"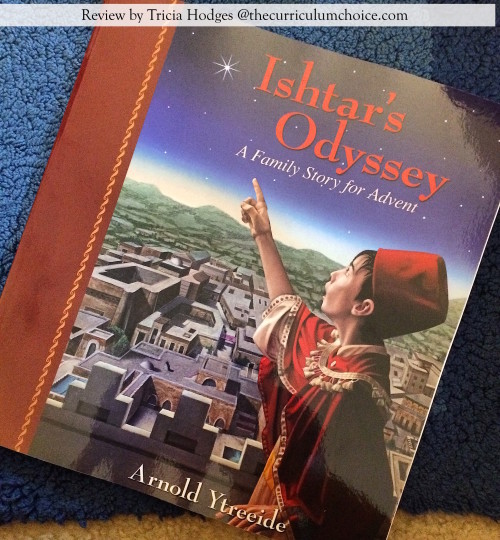 We received a copy of Ishtar's Odyssey in exchange for an honest review. All opinions are our own and we love to read a book from this series every year! Please see our disclosure policy.
And in this story, Ishtar meets our favorite characters in his search for the newborn king: Jotham, Bartholomew and Tabitha. I am SO thankful that my friend, Little Sanctuary, shared about these Advent stories several years ago. We've read the first three and completed our second time through last Advent season.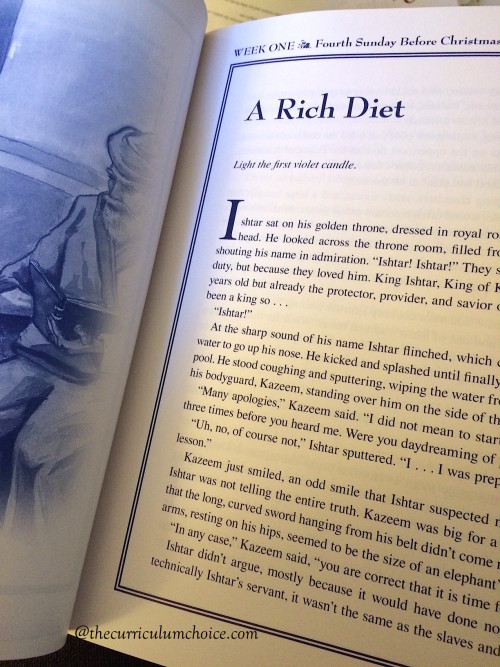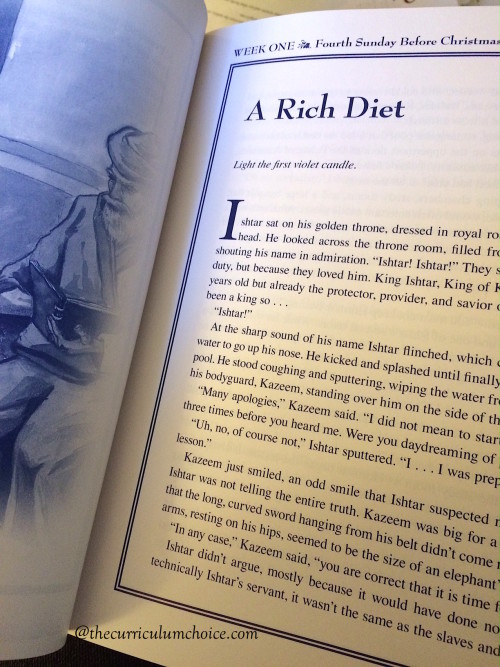 It is the element of suspense that get our children and makes them beg to read another chapter. The author brings the Biblical setting to life – pulling together all the elements, the characters, the joy of Christ's birth!
What is the Jotham's Journey Series?
This advent series of books by Arnold Ytreeide includes Jotham's Journey, Bartholomew's Passage and Tabitha's Travels. Many homeschooling families enjoy these but I'm still surprised that there are a few that don't know about them. Our whole family participates. Hodgepodgedad reads the few pages before the children's bedtime, starting the first Sunday of Advent. How quickly the children all get bathed and pj'd so we can all gather around and read Jotham's Journey or another in this series.

How Do the Advent Devotionals Work?
Divided into short chapters to be read aloud each day of Advent, each section of the story also includes a short devotional.
Also included:
advice for creating traditions
pronunciation guide (great since Dad loves to do all the voices!)
suggestions for the use of Advent candles (and lighting candles for the reading of the story!)
suggestions for sampling Persian foods – "it might be fun – and meaningful – for your children to experience Ishtar's Odyssey the way Ishtar does: through food."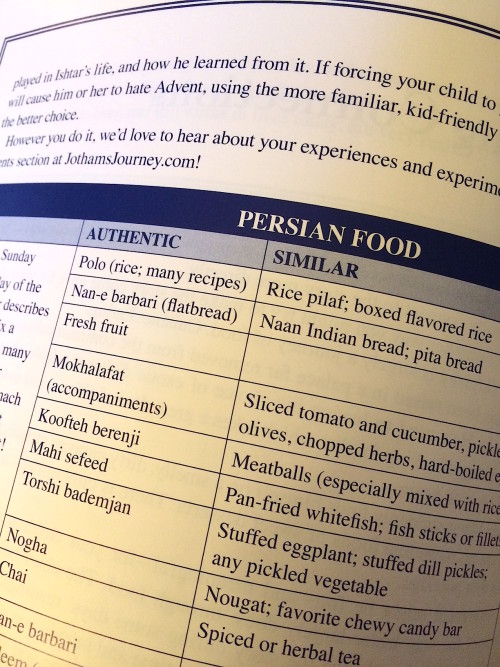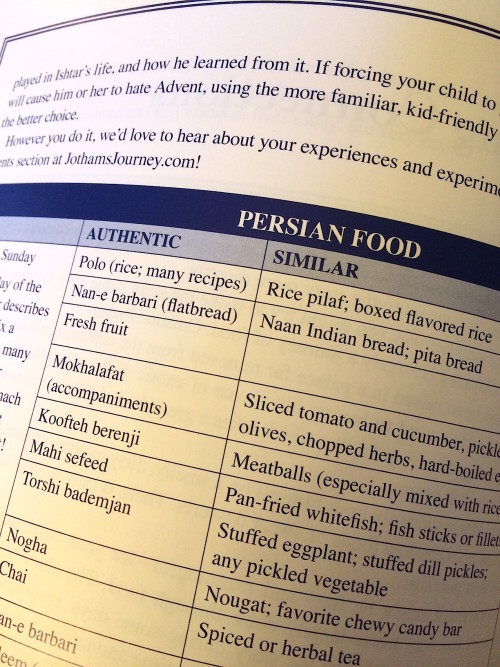 A homeschooler's dream! "To be most authentic, spread a blanket or tablecloth on the floor, surround it with pillows and couch cushions, and recline around your meal – utensils optional – with a finger bowl of warm water for each person."
notes on the history behind the story
website address for maps, photos and other documents to help your family connect to the story.
In our home, we gather around shortly before the youngest children go to bed. Dad reads aloud the story (because he does the best voices!)
"…it might be important to let your children know that the events and most of the people of Ishtar's Odyssey are fictitious. But it's equally important to let them know that the miracles God worked in lives, and still works in lives today, are very real."
Where Can You Find Ishtar's Odyssey?
Ishtar's Odyssey is available from Kregel Publications for $15.99. Worth each and every penny because you will cycle through and read through these family devotions for the Christmas season every year!
You might also like these advent resources from the archives:
"Advent. Adventus. Ecce advenit Dominator Dominus. Behold the Lord the Ruler is come. May God richly bless you and your family as you prepare to celebrate the birth of Christ!"
Homeschooling since 2000, Tricia faces a daily dose of chaos with five children. She has seen the fruits of home education with three grads so far! With their You ARE an artist art curriculum she, "Nana" and her family are passionate about growing a love of art. She also shares helpful homeschool habits at Hodgepodge and is author of the book, Help! I'm Homeschooling!  She and her husband, Steve, are owners of Curriculum Choice.
-first published November 2015