Art and music appreciation are subjects that if not given priority, fail to be done in our home. (It's probably safe to assume that is true for many homes.) It seems like every year I plan on adding art appreciation to our long list of subjects and at the end of the year I realize that once again I haven't done it. It's been so helpful to find a Fine Arts Curriculum that does all the work and organizing for me!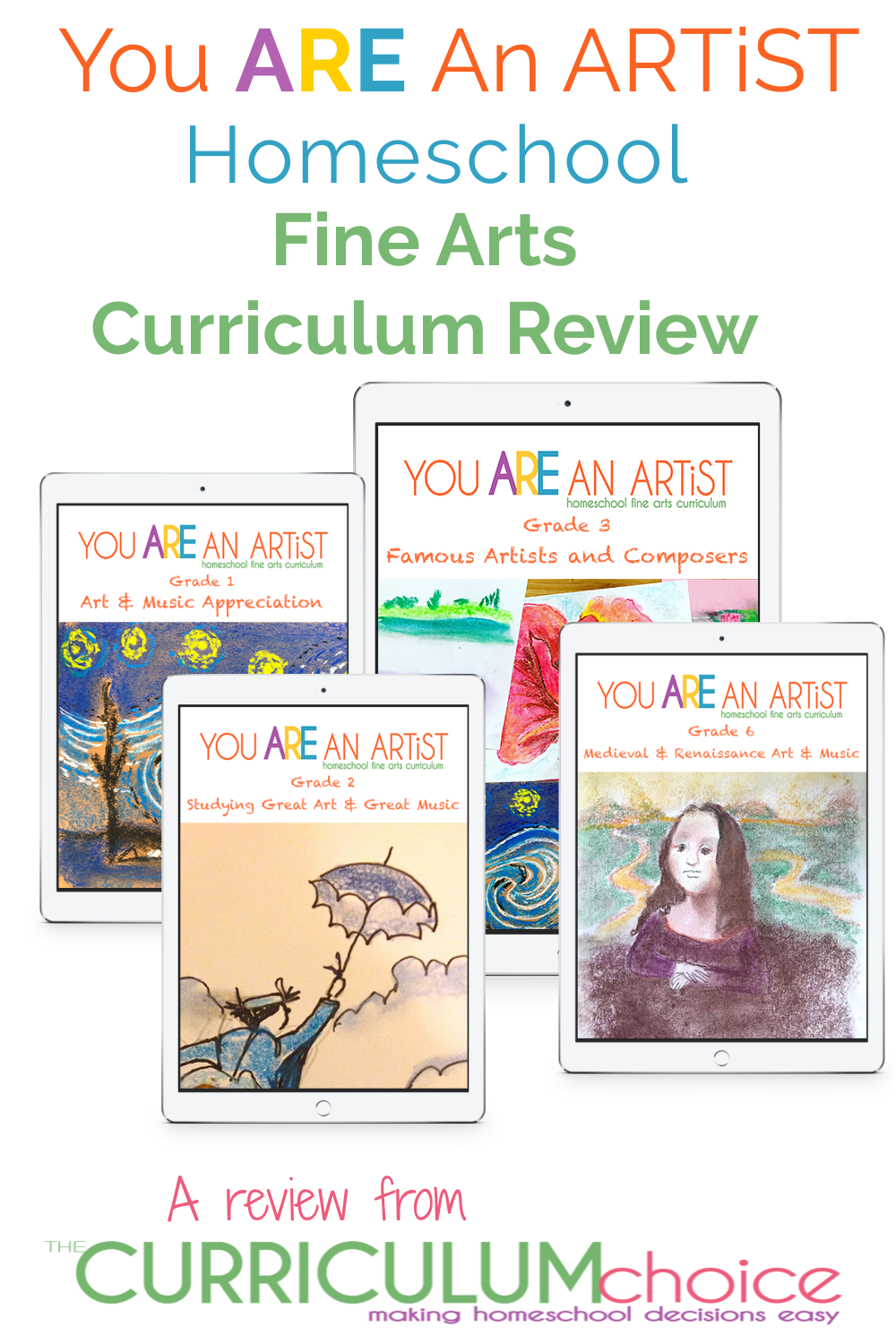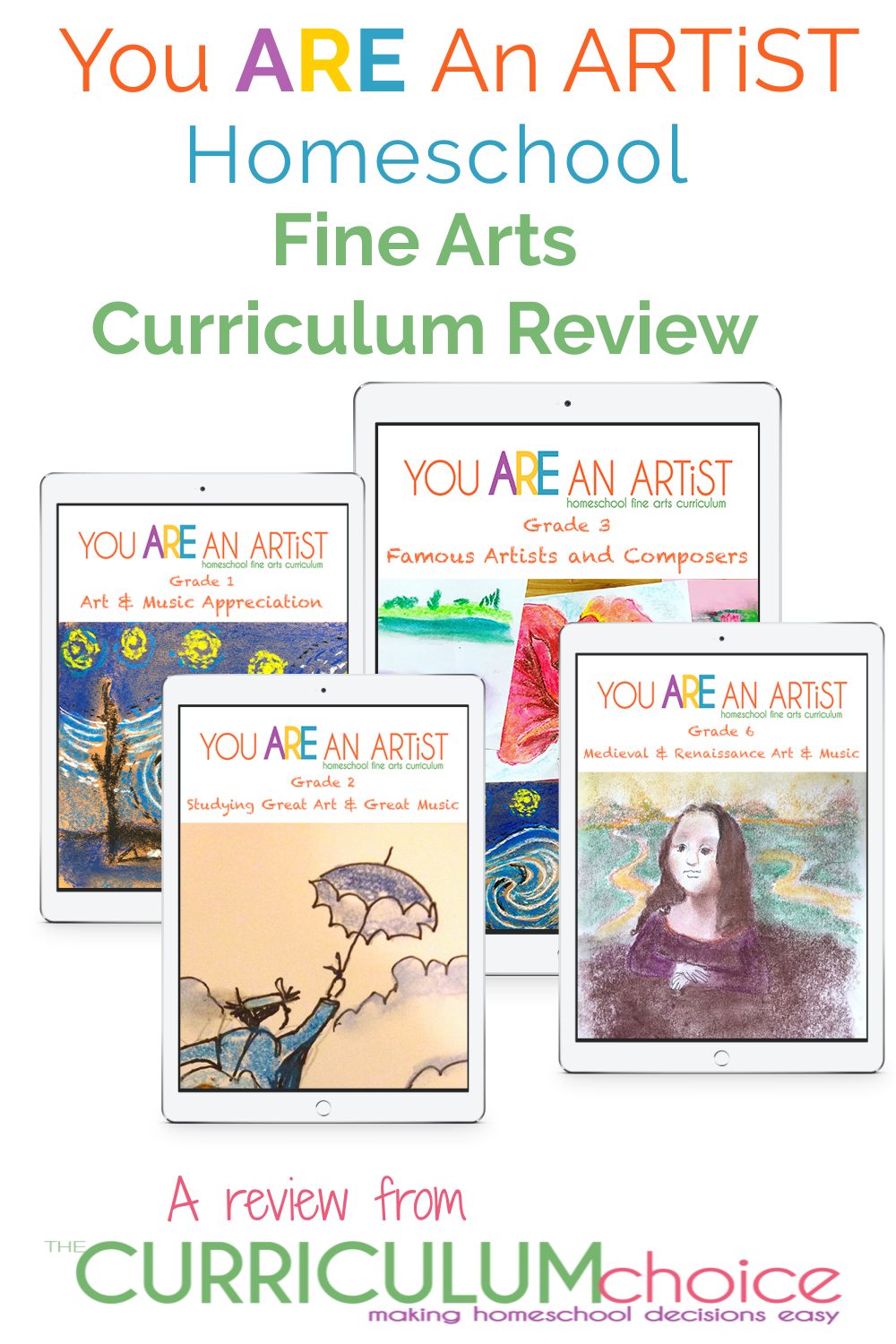 One of the reasons I have need a fine arts curriculum to help me is because I know next to nothing about art. It should be simple enough to add in picture study to accompany history. But that would require me to actually know which artists and paintings are most significant. Sure, I could probably research, learn and figure some things out. But thankfully I've discovered the You ARE An ARTiST Fine Art Curriculum that was written by someone much more knowledgeable than I, and has already done the work for me.
You ARE An ARTiST Fine Arts Curriculum
You ARE An ARTiST Fine Arts is an art and music appreciation program originally written by Harmony Art Mom – Barbara McCoy. You ARE An ARTiST has taken those plans and incorporated them into their umbrella of art and music resources!
The You ARE An ARTiST art and music appreciation program consists of 12 yearly plans that are linked to a chronological 4-year history cycle, and are divided into the stages of learning of the classical trivium (grammar, logic, and rhetoric). That is exactly what I would do! (If I knew how, that is.)
Grade One Art and Music Appreciation Lessons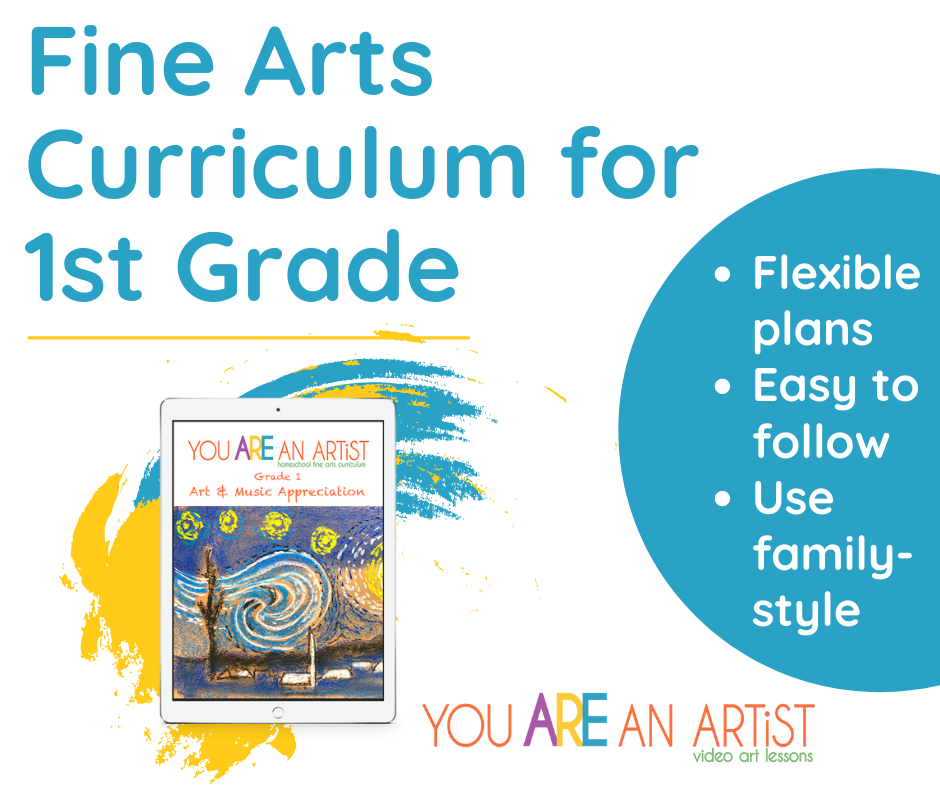 I received the plans for Grade One to review. Grade One is different from the other plans in that it does not cover art from its time period in history.
Since the study of ancient art is not a study particularly well suited to the early grammar stage, Grade One was created as an overview of a variety of artists.
The study includes 8 artists with 4 works by each artist, and 8 composers.
Artists Included
Pierre Renoir
Edouard Manet
Mary Cassatt
Paul Cezanne
Vincent Van Gogh
Edgar Degas
Paul Klee
Camille Pissarro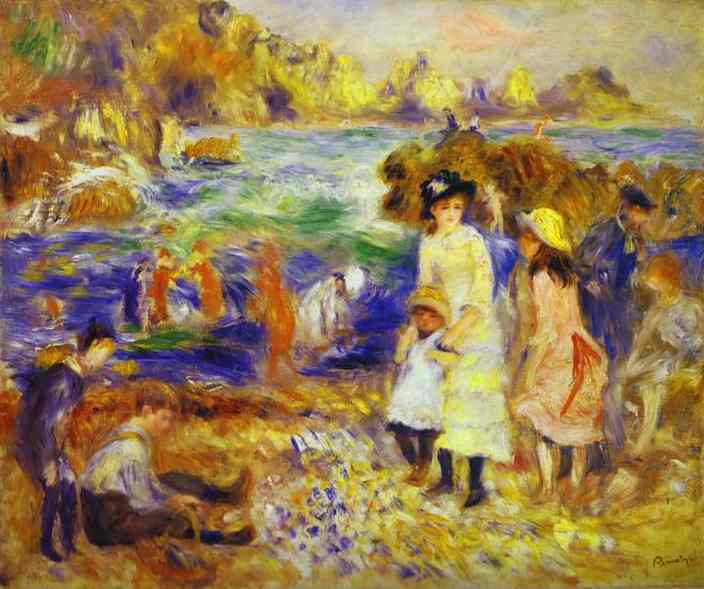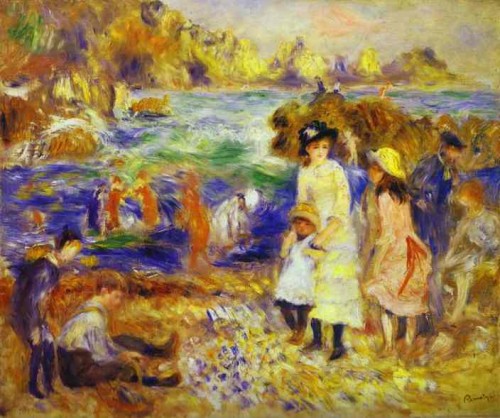 Composers Included
Antonio Vivaldi
Johann S. Bach
Wolfgang A. Mozart
Ludwig von Beethoven
Frederic Chopin
Franz Schubert
Johannes Brahms
Peter Tchaikovsky
The plan contains 3 different options for art study:

Option 1 is picture study only. (Don't worry, instructions on HOW to do picture study are included.)
Option 2 takes picture study a step further combining the study of art in art appreciation books with a short related activity.
Option 3 combines picture study with coloring books. (The student will be able to color a picture of the work studied.) In addition to the various options for art appreciation, there is also a section for composer study that includes suggested resources for listening and reading.
What do I like about this program?
Coordinates with history studies.
(It's not like adding "another" subject.)
Simple to use.
(The plan is clearly laid out. The additional resources are clearly listed.)
Variety of options
(I love that the plan includes different options with different time commitments.)
Flexible for multiple ages.
(It is written with a "grade" assigned, but it is not necessary to use only with the specified grade.)
With everything already planned for me, I'll have no one to blame but myself if we don't finally begin our art and music appreciation studies this year!
More You ARE An ARTiST Reviews
More Fine Arts Curriculum Resources
Originally Published August 2009, written by Kristen, A Relaxed Classical Mom of 4