We have used a couple of other handwriting programs over the years. But I've got to say that Handwriting Without Tears (HWT) is my favorite. After my experience with the twins HWT has come through for me again.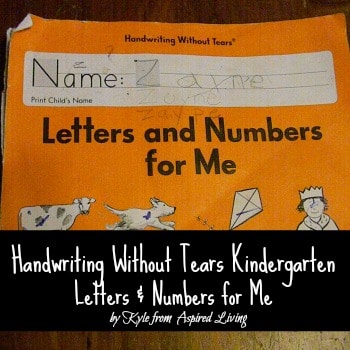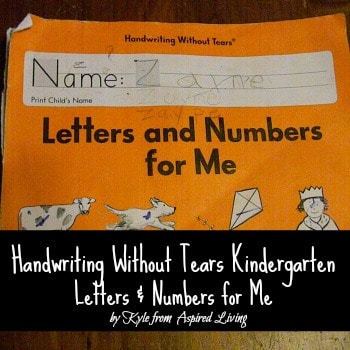 We have very different five-year-old boy/girl twins. Our sweet little girl has had all sorts of fine/gross motor skills problems. So when we began HWT this year there was much fear and trepidation. But she was scheduled to start occupational therapy (OT) at the beginning of the year so I figured I could get advice from her therapist. Well, guess what the occupational therapist was using? That's right HWT! She proceeded to tell me how if I could possibly afford it, she thought it was the best program for children with writing issues. Well, my Lord had already provided HWT for me!
Although she started a book behind her brother and used a claw for half of the year she has now caught up with her brother.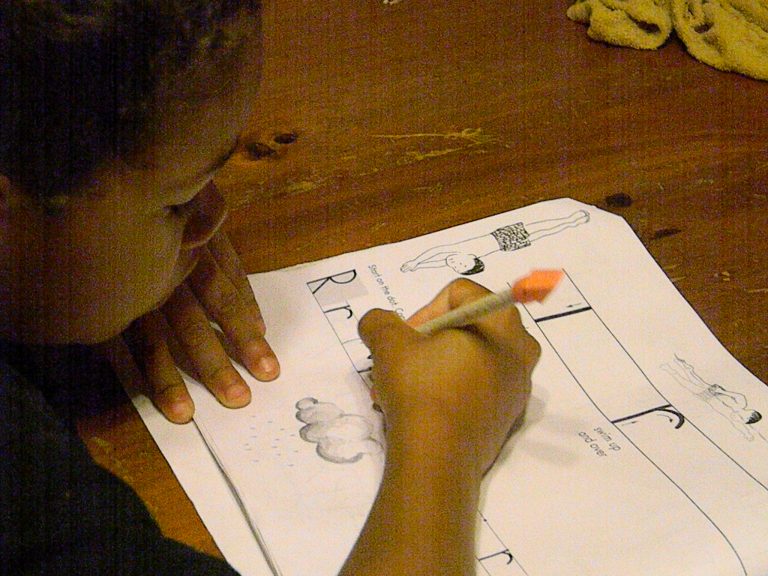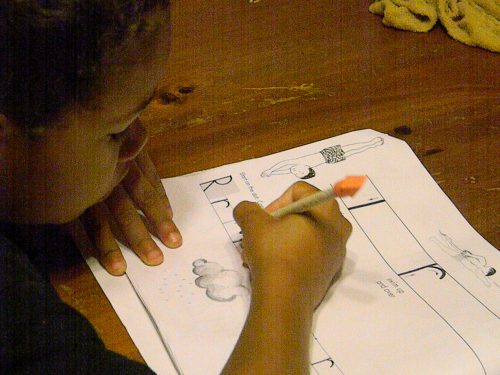 So when we first began our HWT journey I read a lot of the kindergarten manual. But after that I have never read or used a teacher's manual with this curriculum. You may want to but I just haven't found it to be necessary.
What is included:
Handwriting Without Tears Teachers Manual (in my opinion you don't need this)
Optional Items 
We have a lot of optional items that we use with this program but you really only need the book and a pencil to do this. Keep in mind I've done this with five children, including one with special needs and one with learning disabilities. Additionally, I purchased my hands on materials used over time and paid a fraction of the cost.
Matt Man
Wood Piece Letters
Roll a Dough
Stamp & See
How we use it in our home:
First I demonstrate how to follow the instructions HWT provides for creating each letter.
During the first semester I often had the children make the letters using either the wood pieces, roll a dough or stamp & see.
After about 1/4 to 1/2 of a year they start being able to follow the instructions themselves. I then just hover to make sure they are writing the letter correctly and in the correct order. HWT tells them which lines or curves to draw and in which order.
Handwriting Without Tears Kindergarten: Letters & Numers for Me
HWT provides clear instructions for letter creation. So clear in fact that my five-year-old boy completes his handwriting independently and well. We run the gamut on the kind of learners that we have! HWT has served each of our unique children well. It is also very easy for the teacher to use. Now, I cannot say it has been completely without tears but I can say there have not been many. If you are looking for a straight forward handwriting curriculum then I'd highly recommend this one.