I often supplement our learning with a lapbook. Lapbooks are a great tool to cover topical studies or perhaps something relevant to the seasonal year. Our latest purchase is a project pack from 'In The Hands Of A Child' called 'Industrial Revolution'.
We have used many of their lapbooks and notebooking packs over the years, and I keep returning to them as their products are just so well researched and so user-friendly.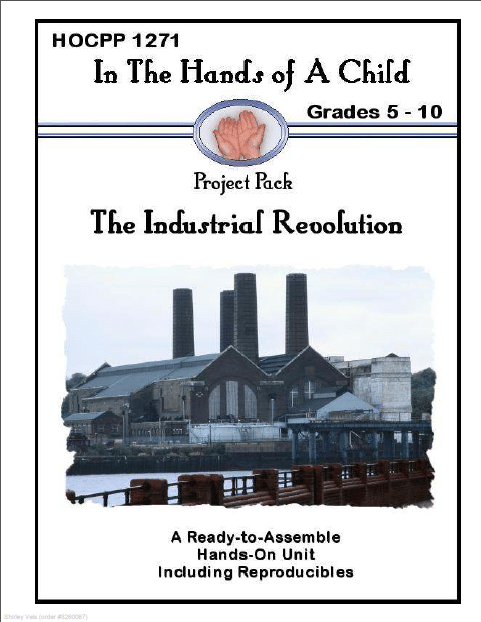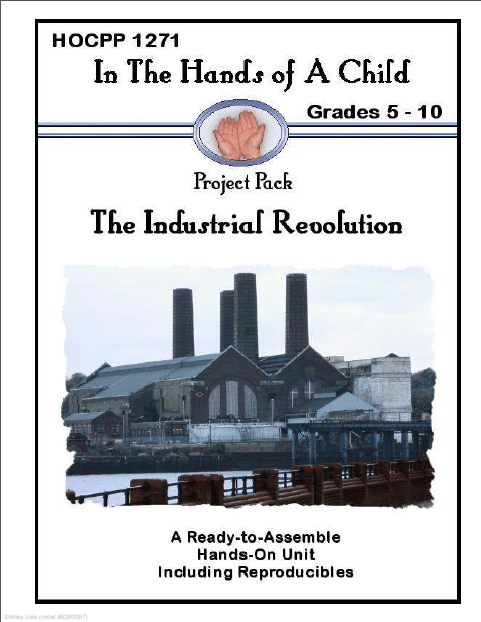 In The Hands Of A Child :: The Industrial Revolution Review
Title: Industrial Revolution
Publisher: In The Hands Of A Child
Format: PDF instant download
Cost: $7.99
Ages: 5-7, 8-10, 11-13
PLEASE NOTE: Since publication of this review Currclick closed, thus access this lapbook/notebooking study and any In the Hands of a Child Lapbook/Notebook Units please visit their site directly at In the Hands of a Child.
Let me walk you through what you will get when you purchase an 'In The Hands Of A Child' project pack. You will find a comprehensive introduction to your pack. Directions on how to use the pack and how to assemble your lapbook.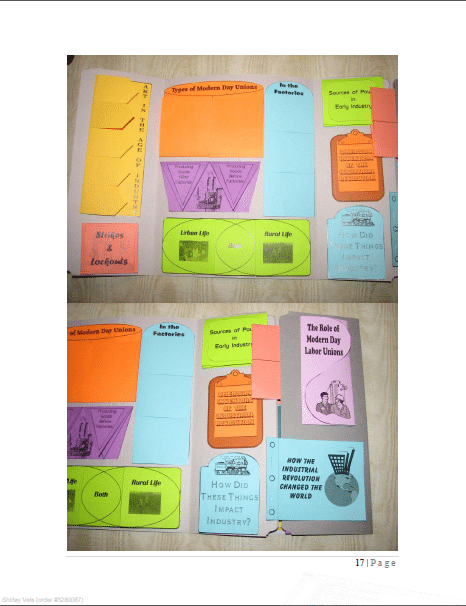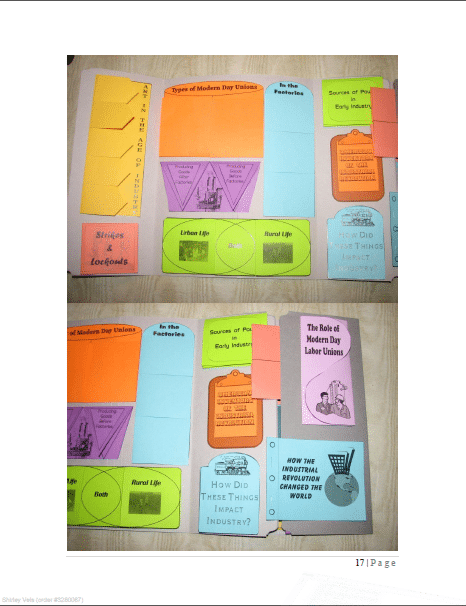 You will have a very handy lesson schedule, so there is not having to plan out what you are going to do when! Great for those times when life seems to be overtaking you!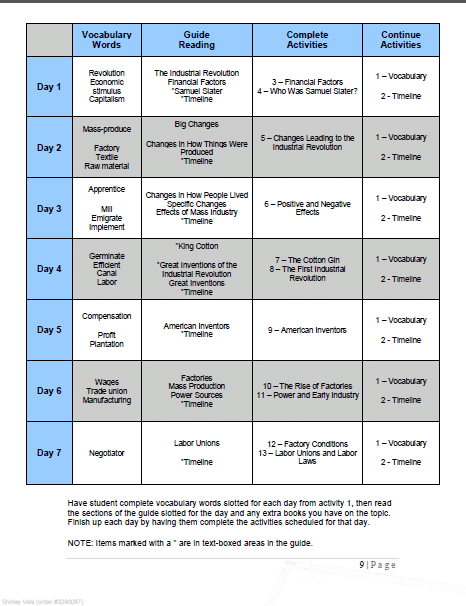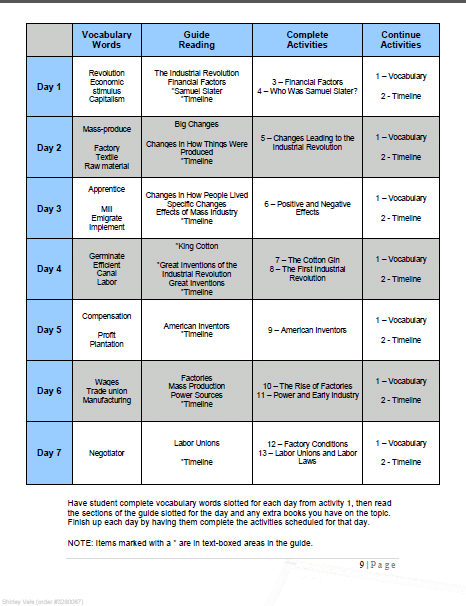 Your project pack comes with a comprehensive research guide, along with a list of recommended supporting books. I usually just scour my local library's shelves for anything they have on our chosen topic.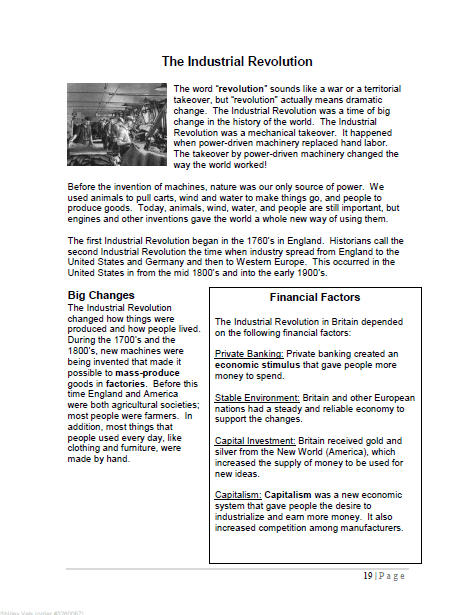 All the answers to the questions that each little matchbook asks is included in the pack – so no guess-work. All the activities are included in your pack along with instructions on how to assemble them.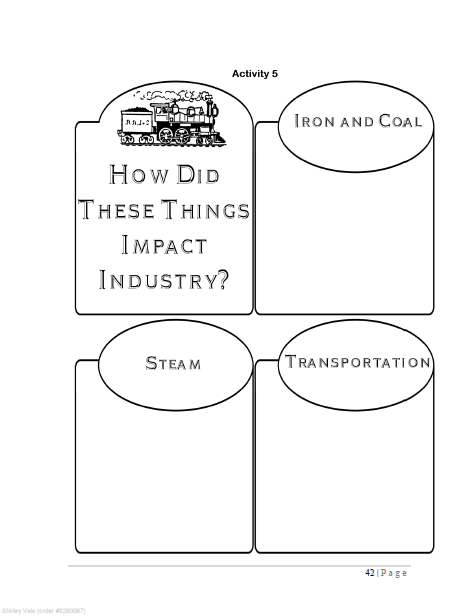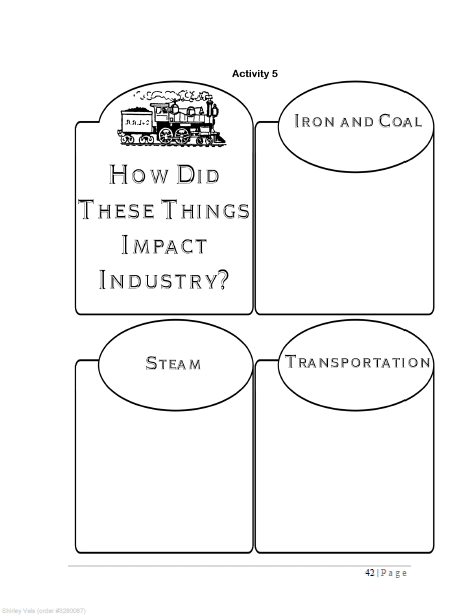 Use Your Lapbook in Creative Ways!
We have used our lapbooks in many different ways.
*We have created the lapbooks as recommended in the project pack
*we have stuck our activities onto sheets of card and popped them into a binder – which is much easier to store!
*For our latest lapbook, I have used a roll of brown wrapping paper and stuck a good length of it onto our school room wall. As we work through our project pack we assemble the activities and stick them onto the brown paper. This gives a wonderful visual reminder of what we have been learning, so easy for recapping!
About The Industrial Revolution Project Pack
So now that we have walked through what you get when you purchase an 'In The Hands Of A Child' product, let me tell you what you will cover in this specific pack.
Focus on the great changes of this time period
Financial Factors that drove the Industrial Revolution
Changes in how things were produced
Samuel Slater
Timeline of Events
King Cotton
Changes in how people lived
Great Inventions
Effects of mass industry
American Inventions
Modern labor unions
Factories
Urban Life
Rural Life
The Industrial Revolution and today
Enriching Your Learning
Be on the look out for ways to enrich your learning. Along-side our project pack, some of the things we have done, (and are doing) are:
Field trips to cotton mills and pottery works from this era.
In our Read Aloud time we are reading 'The Story of Inventions' by Michael J. McHugh and Frank P. Bachman. A lovely book put out by Christian Liberty Press
We are studying artists and their works from the same time period
I scan through the television channels and record programs that showcase a scientists or inventors life. This adds a different dimension to my girls learning.
So, if you have not used one of  these great project packs from 'In The Hands Of A Child', I would love to encourage you to try it out. The cost is affordable and the fact that you can download instantly and hit the print button is a bonus!
You might enjoy some of my other In the Hands Of a Child reviews:
~ Written by Shirley and originally published 2013