The authors at The Curriculum Choice share with you their favorite game content. Whether stuck inside or adding fun to your learning, our authors have many ideas for The Game Homeschool.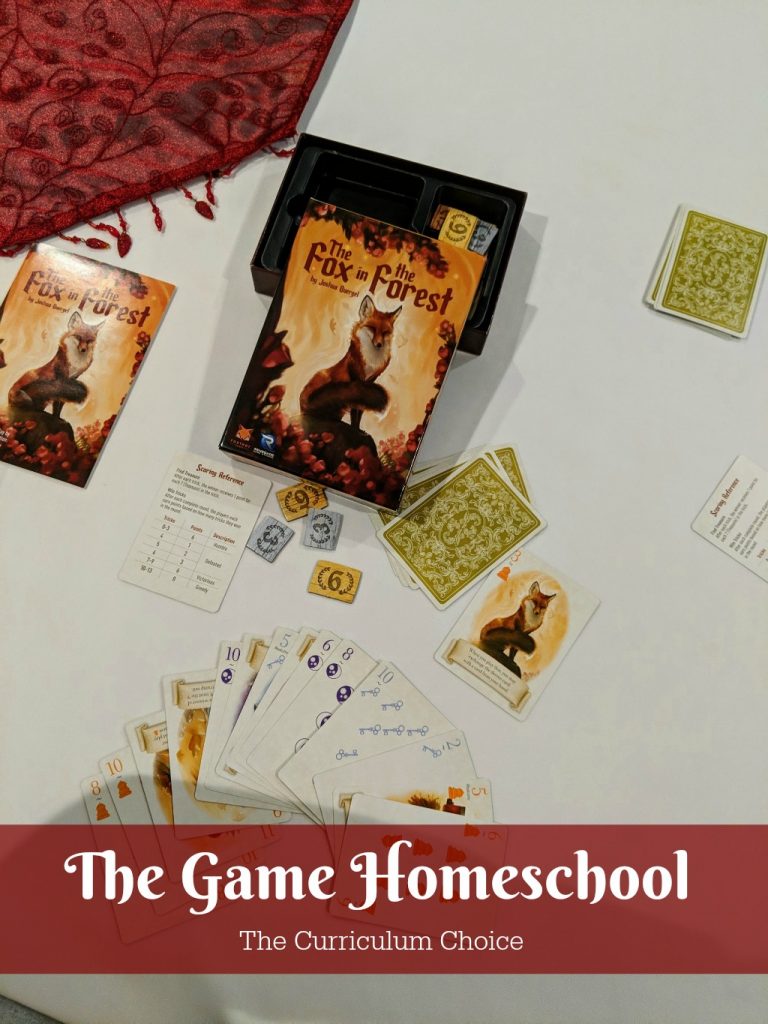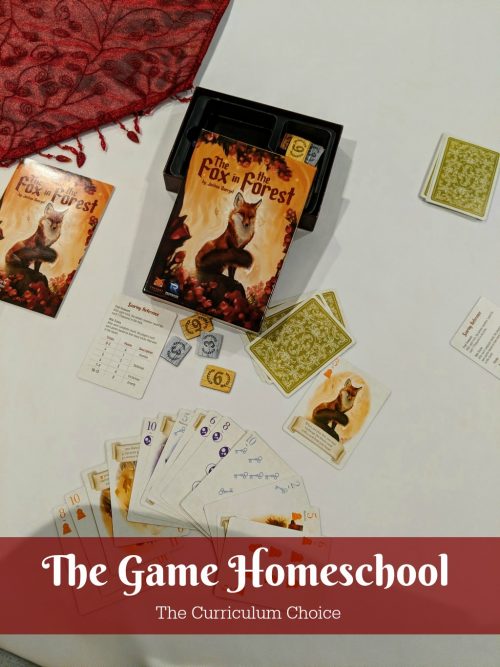 The Game Homeschool
Games are a great way to learn while having fun!
Practice skills
Learn strategy
Connect with people
Have fun!
The Game Homeschool Here at The Curriculum Choice
We have several game reviews at The Curriculum Choice. Here are a few to get you started!
Our authors have shared even more for your Game Homeschool on their personal blogs.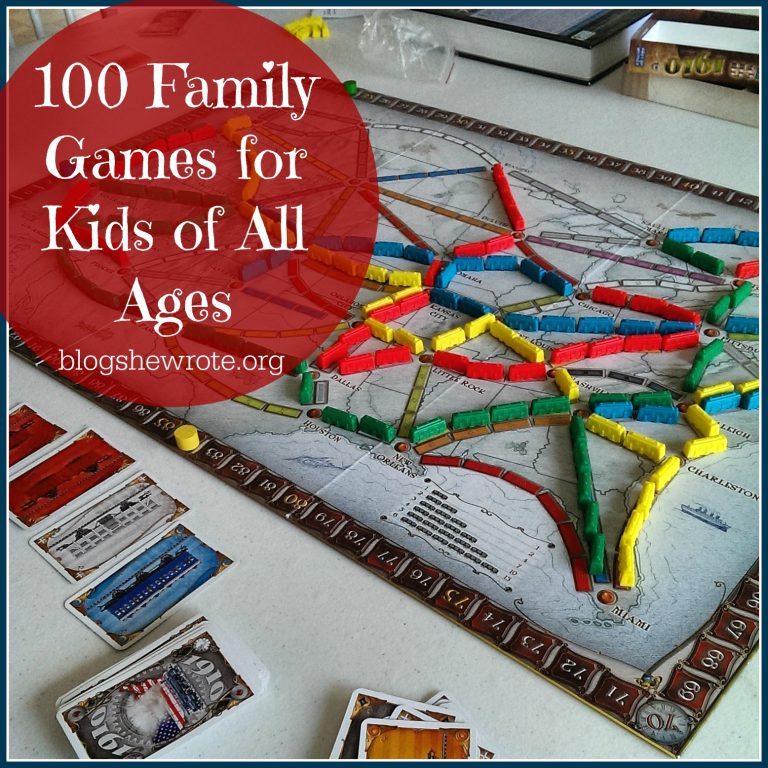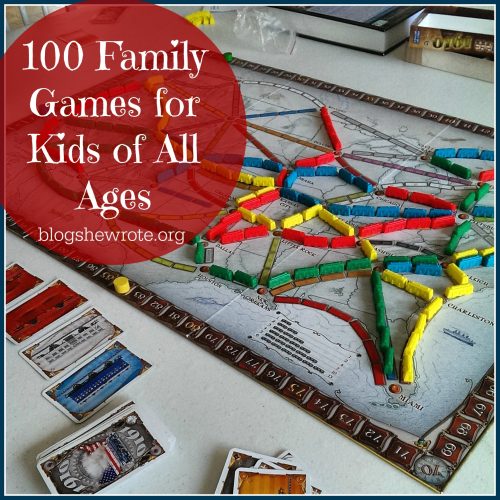 100 Family Games for Kids of All Ages– Some old and some new, this is a giant list of games our family has enjoyed over the years since our kids were small.
Adventures with Games– Embark on an adventure with games of all kinds and try making your own games with real game boards and pieces!
Our Favorite Learning Games for Morning Time– These are games our teens enjoy during our Morning Time.
Geography Quest: Geography Game Edition-Our favorite geography games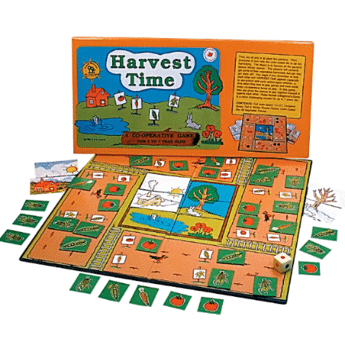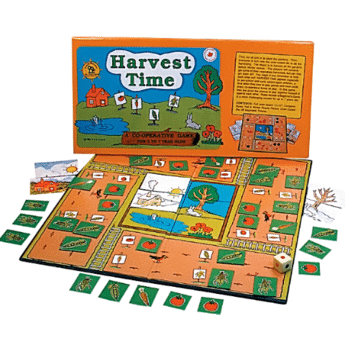 We enjoy board games, card games, and puzzles, often in binges. Sometimes my girls will point out that a particular game is educational and that, therefore, they should play it instead of concentrating on school work. Name that Country, Flags, Revelation, and some of our puzzles come to mind. Little do they know that I consider Yahtzee, Blokus, Quirkle, Monopoly, Risk, and even Settlers of Catan to have educational value as well.
We enjoy some educational computer games but usually try to minimize them since recent research suggests that screens contribute less to actual learning and more to learning problems than was formerly thought. What's more, most computer games are solitary (although we have spent hours playing Wordament together) and most people need more connection with others.
There's also a lot to be said for cooperative board games and we have enjoyed a variety of them over the years; we have also learned to tweak competitive games to be kinder and less combative.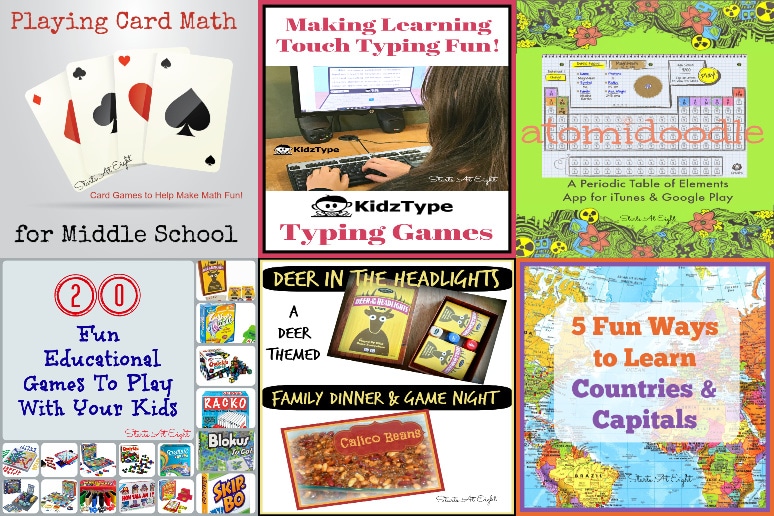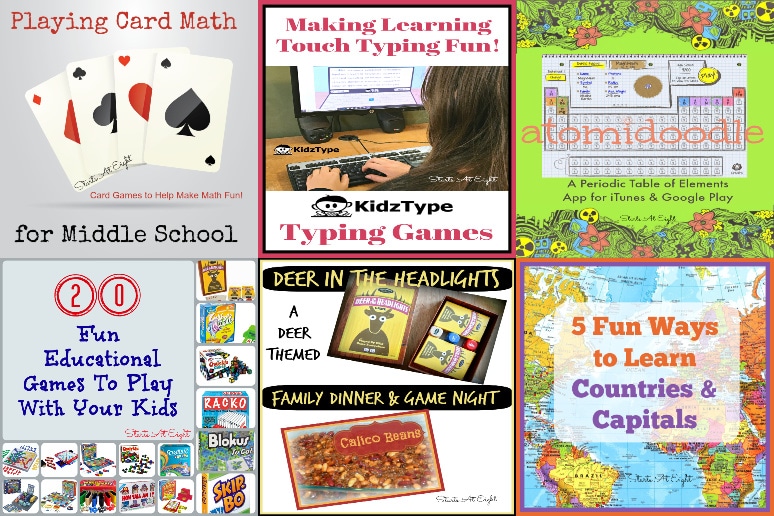 I love that games can be a sneaky way to get in some learning, especially if you have a child who is resistant to formal lessons. They are also just a great way to add some fun and change up the pace with your kids. Even your most ordinary games like Uno, Candy Land, and Sorry! have educational value to them!
Here are just a few of the games we have used and love to teach things like math, geography, science and more!
Did you know that our Curriculum Choice review team features a different homeschool topic each month? You can see what they have shared on various homeschool topics under Review Team Features.
What are YOUR favorites for the game homeschool? We would love to know!