In the Hands of a Child Curriculum offers a full line of lapbooking and notebooking options for homeschoolers in grades preK-12. There are options for math, science, history, language arts, holidays, just for fun and more!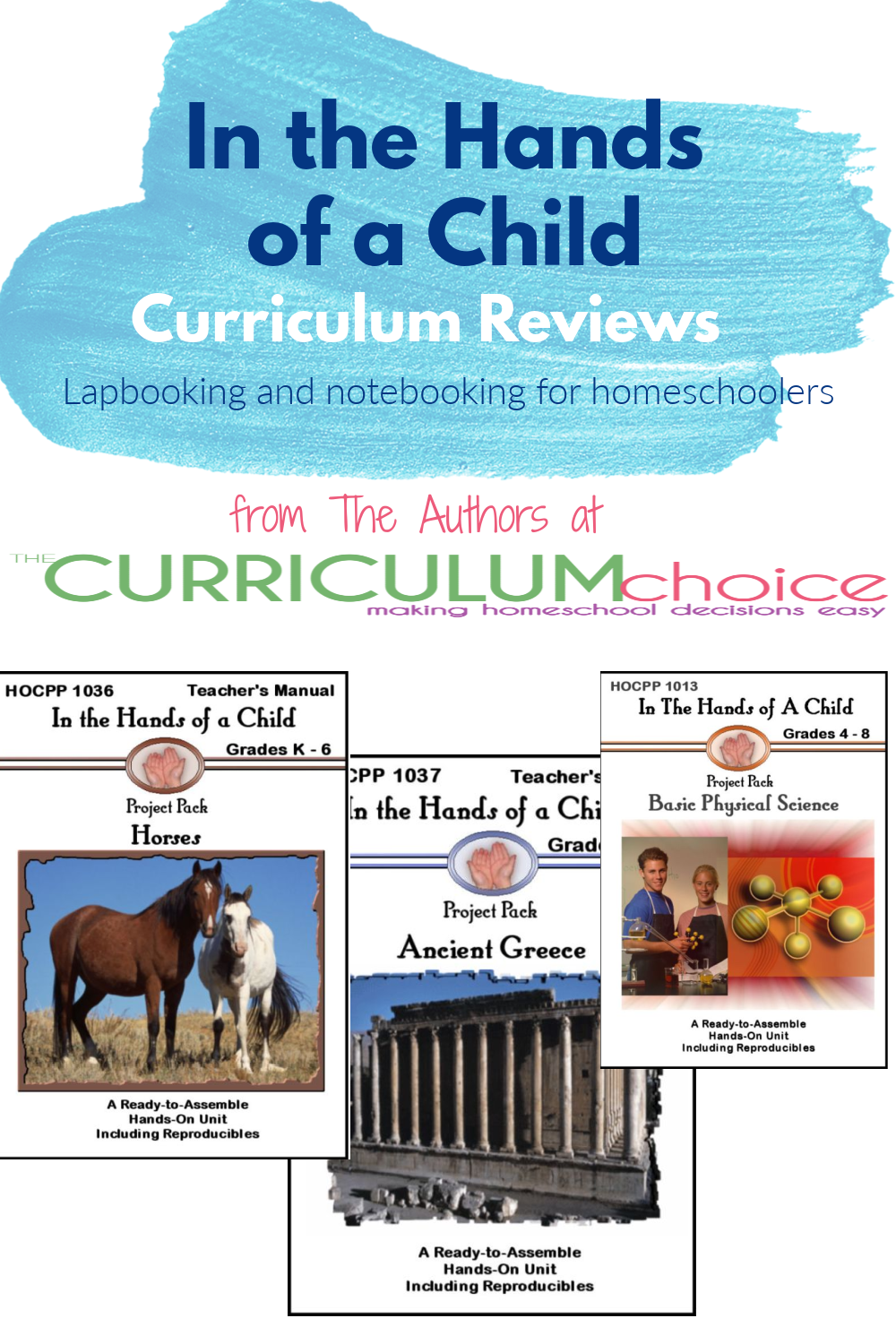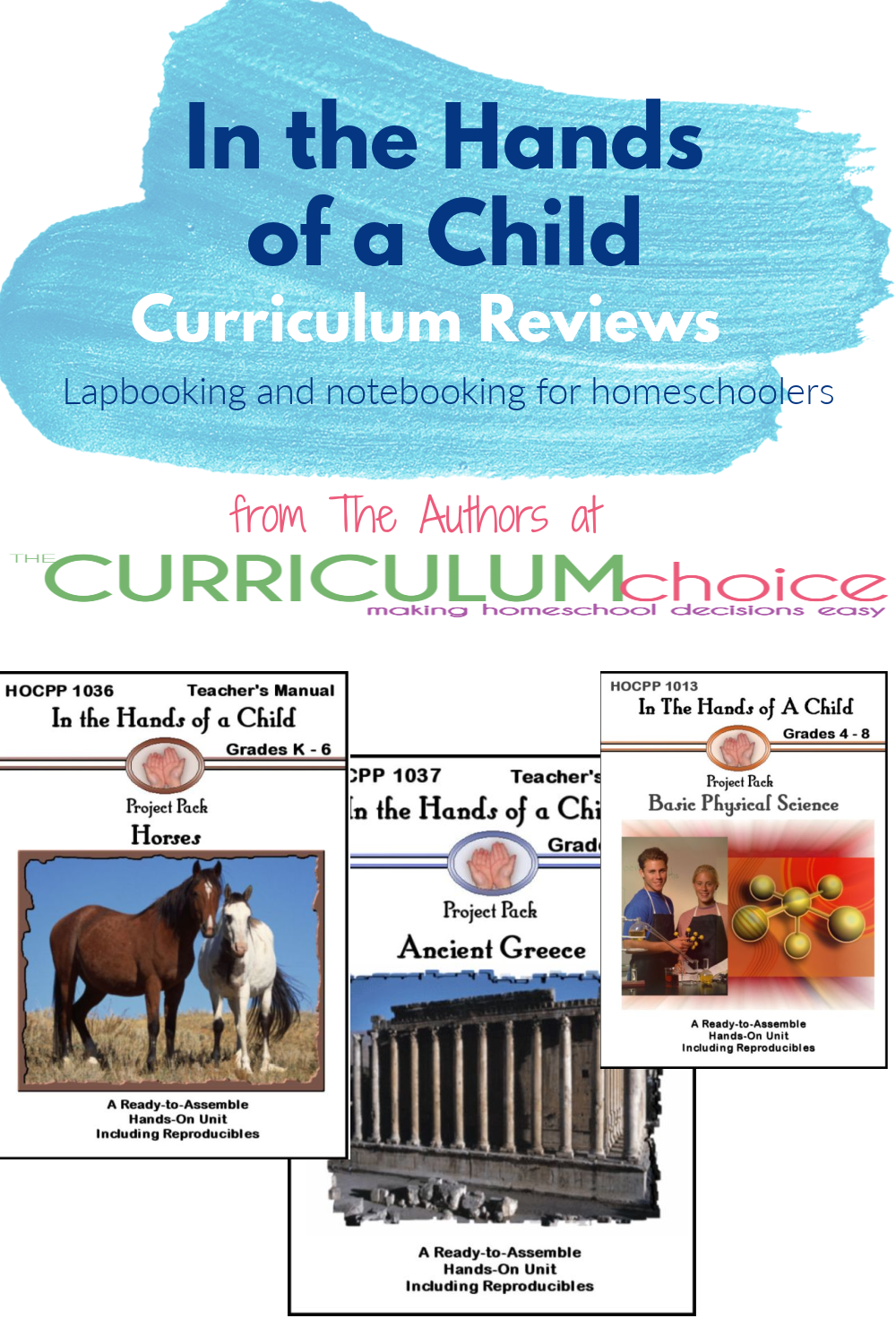 About In the Hands of a Child Curriculum for Homeschool
In the Hands of a Child began in 2002 when two homeschooling moms found themselves constantly searching for the right graphics and information for their children to complete lapbooks and trying to answer the question, "What exactly is a lapbook?"
Kimm Bellotto and Niki McNeil met through an online homeschool email list and after chatting, they soon discovered that they both loved lapbooks and were both looking for an easier way for homeschooling moms to pull together the necessary items for a lapbook. Those chats soon turned into a business plan and the two of them quietly "set-up shop" on the web becoming the first company to sell ready to use lapbook kits.
All together they have published over 450 Lapbook and Notebook Project Packs and are still releasing new ones on a regular basis.
How Can You Use a Lapbook in Your Homeschool?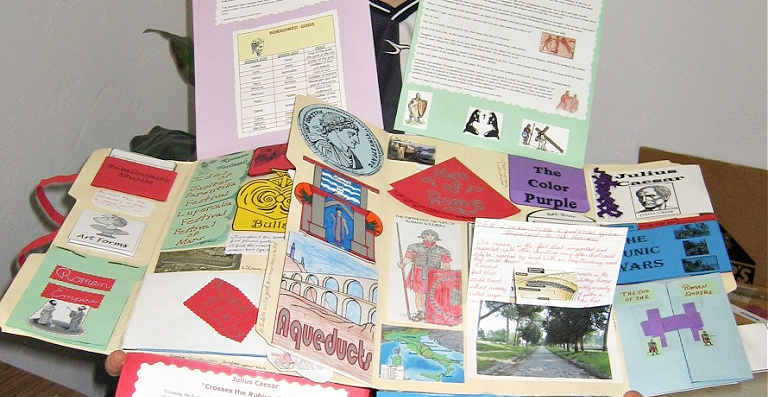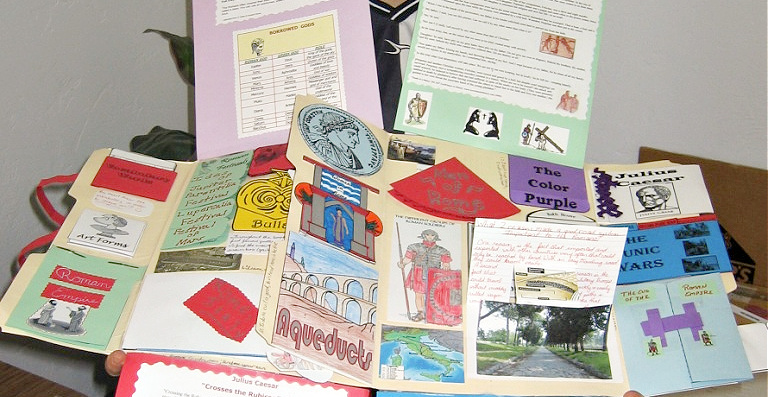 No matter what you call them lapbooks, lap books, accordion books, centers, file folder games, flapbooks, flipbooks, notebooks, pocket folders, pop-ups, portfolders, portfolios, printables, presentations, shapebooks, scrapbooks, shutterbooks, take it to your seat centers, project packs, unit studies or any other terminology, Lapbooks are FUN! So what is this thing with so many names??
A 3-D presentation of what the child learned during her study
A collection of mini books and graphic organizers pulled together into a series of file folders
A hands-on approach to learning, replacing worksheets or other monotonous learning tools
A scrapbook
A unit study
A portfolio
What is Notebooking for Homeschoolers?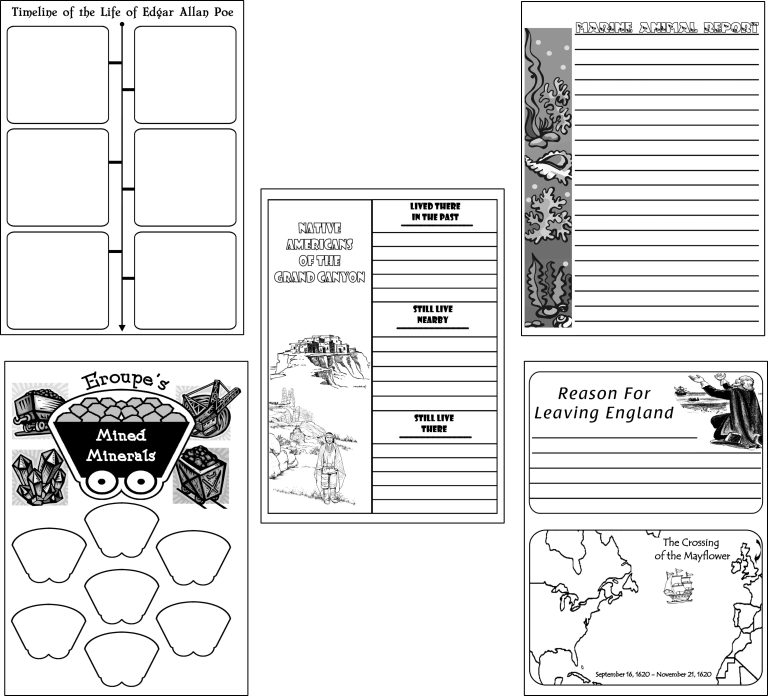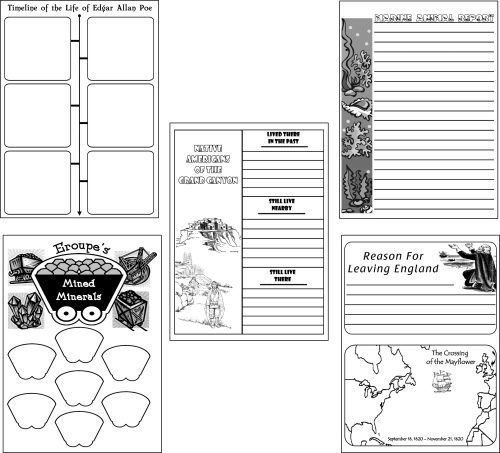 Notebooking is a written, and often illustrated, method used to create a record or portfolio of what a student has learned. The notebooking pages a student creates are placed inside a three-ring binder where they can be reviewed and/or improved upon at any time.
Notebooking pages may contain all types of subject matter, such as:
maps
graphs
timelines
reports
opinions
descriptions
short stories
direct answers to specific questions
Lapbook or Note Pack. How do you decide which one you need?
Not sure if you should choose the Lapbook or Note Pack for your child? Every single In the Hands of a Child unit is offered in a Lapbook version, and most of the upper grade level units have a Note Pack option.
If you have a younger student who does not enjoy writing you probably want to stick with the Lapbook option. This option includes: Full teaching materials with cut and paste foldables for creating a Lapbook.
If your middle or high school student finds cutting and pasting too childish and is comfortable writing full sentences, then choose the Note Pack version. This option includes: Full teaching materials with themed pages for recording answers that go into a binder.
Do you have kids across the levels and want to try out both? Choose the Project Pack Plus version which includes the identical unit in the Lapbook and Note Pack versions. This option includes: Full teaching material, cut and paste foldables and themed pages.
In the Hands of A Child Curriculum Reviews here at The Curriculum Choice
In the Hands of a Child Grammar Lapbook (grades 3-6)
Ancient Greece Lapbook (grades 5 and up)
Wild Weather (grades 4-8)
The Industrial Revolution (grades 5-10)
Horses (grades K-6)
Basic Survival Skills Notebook (grades 6 and up)
Owls Project Pack (grades 3-7)
Physical Science Notebooking Pack (grades 7-12)