Nature study is something my family has only been doing for a few months now. While it is something that con definitely be done without specific resources, I began looking for something to give us direction as we explored.
Affiliate links are used on this website. Please see our disclosure policy for more details.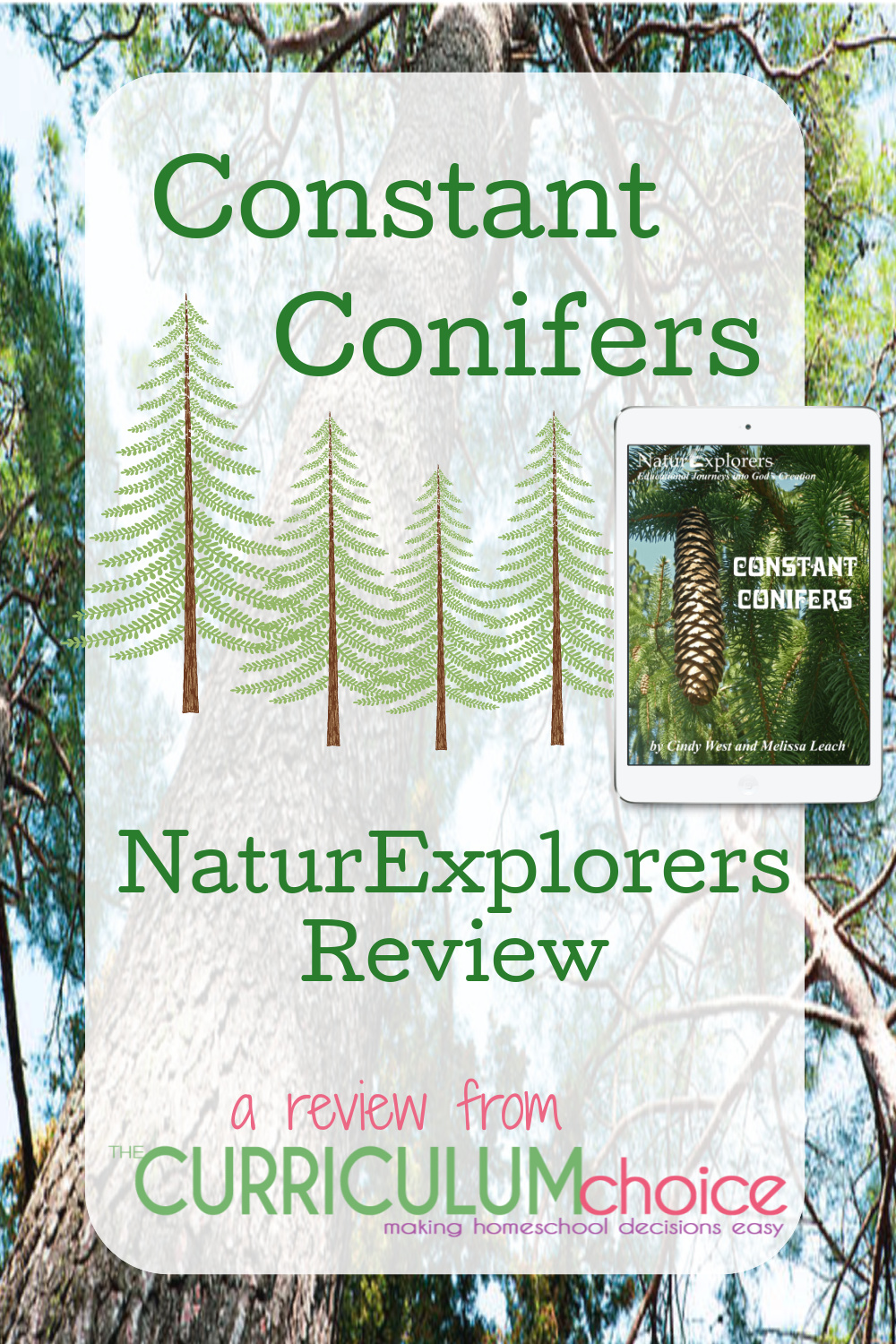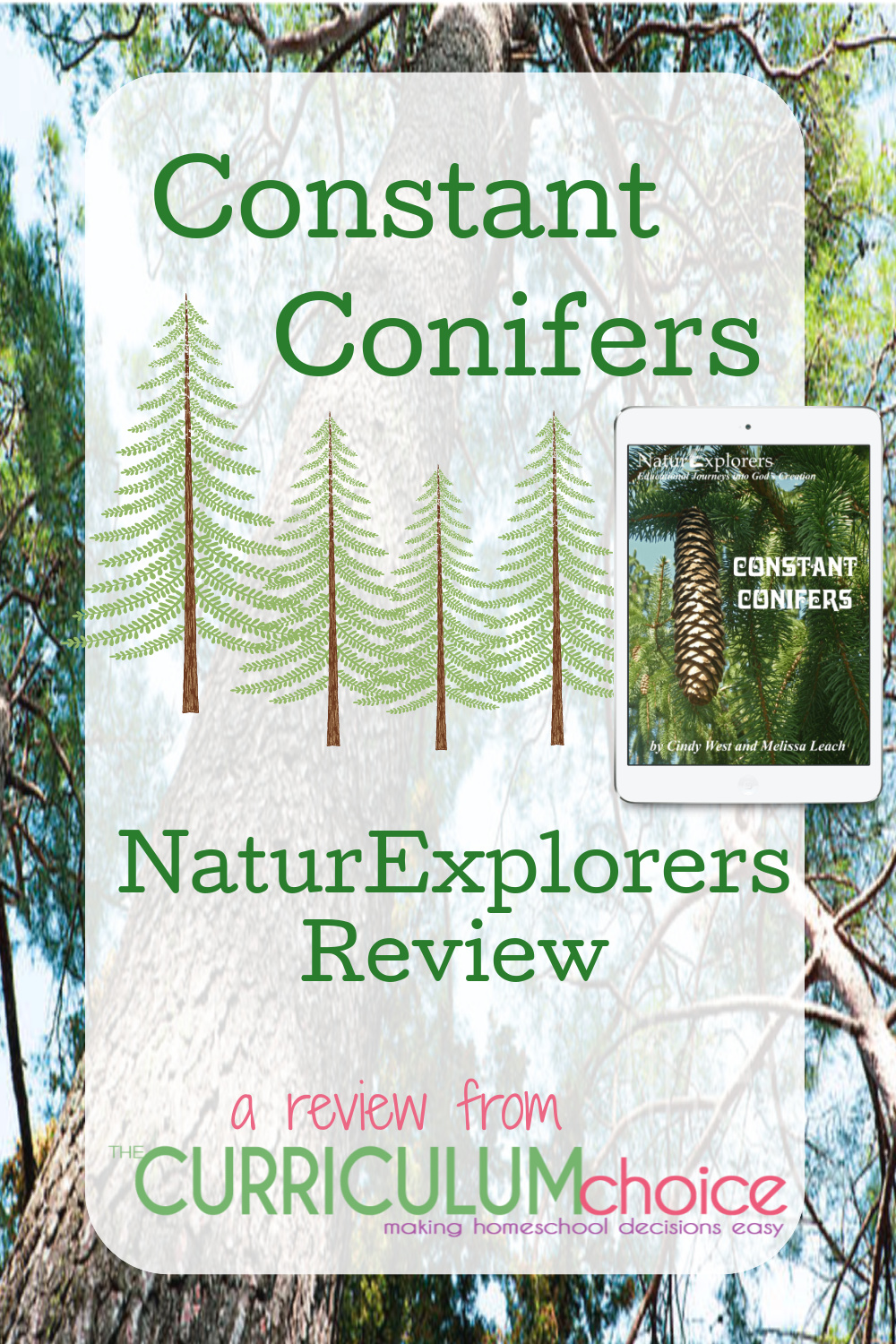 NaturExplorers
When I began looking for something to hold my hand as we jumped into the nature study waters I came across the NaturExplorers series from Our Journey Westward. These downloadable unit studies were just what I needed!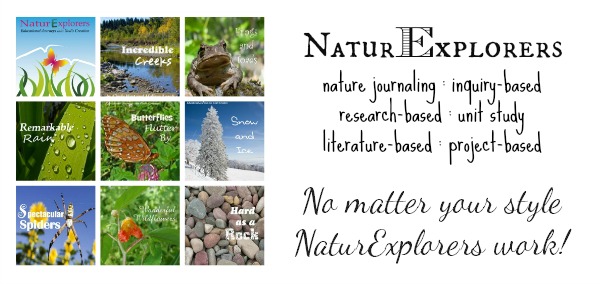 The NaturExplorers nature series are complete nature based science studies for 1st through 8th grades. There are 19 different nature units. Everything from fungus to clouds, creeks, ponds and more.
Constant Conifers
I was lucky enough to receive Constant Conifers ($16.00) for my family to review.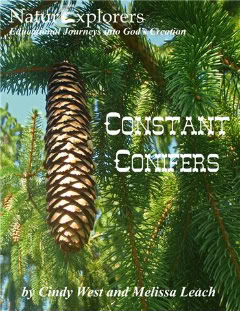 About Constant Conifers
During more than 30 nature walks, you'll complete in-depth investigations about all parts of conifers including cones, leaves, branches, sap and more.
search for evidence of insects, animals, fungi and disease
dissect tree parts
make comparisons between coniferous and deciduous trees
create a color palette
and even have the opportunity to get some hands-on math experience
among so many other things!
Indoors we'll keep you busy with nearly 70 hands-on or research-based ideas from which you can pick and choose based on your abilities and interest levels. These activities are not only meaningful, but super-fun!
make models
create graphs
map forest types
research the logging industry
write your own stories
and much, much more!
Packed into each unit I found:
Inspiration to get me enthusiastic about the topic, and literature suggestions I used at my library.
Basic information for the topic in one place so I could just read and go if I wanted to skip the library.
Lots of out in nature ideas – the gold mine I was looking for! I had pages upon pages of ways we could explore our topic in the outdoors. Each day we went out I knew I was ready to help guide my children to learn a little bit more than they had the last time we were outside.
Writing and research ideas to bring our learning back inside.
References for Bible study, artist study, composer study and poetry tie-ins, with internet links.
Notebooking pages to print and use with many of the activity ideas.
During our study of conifers we learned so much about these 'cone-bearers'. We chose one special conifer by our backyard fence to explore in detail and compare with a maple tree in our yard. It really helped to be able to touch and see the trees close up when we were learning about cones, sap, bark, needles/leaves, and more. We spent one day watching for creatures in and around our conifer, another looking at cones in wet weather versus dry, measuring, drawing, and even smelling our tree. You can see a sample of Constant Conifers on this page. The units are written for elementary ages, with ideas for using it with both younger and older students. All my children were able to learn together with Constant Conifers!
I have plans to pull Constant Conifers back out in mid-winter and see what new observations we can make about our special tree in a new season. There were so many great nature study ideas that we could not get to them all the first time around. I also have my eye on several more of the NaturExplorer units, including Snow and Ice. I know my kids would have a blast with that one during the winter blahs around February or March!
All NaturExplorers Reviews
Be sure to check out our full information page and all of our reviews of the NaturExplorers series!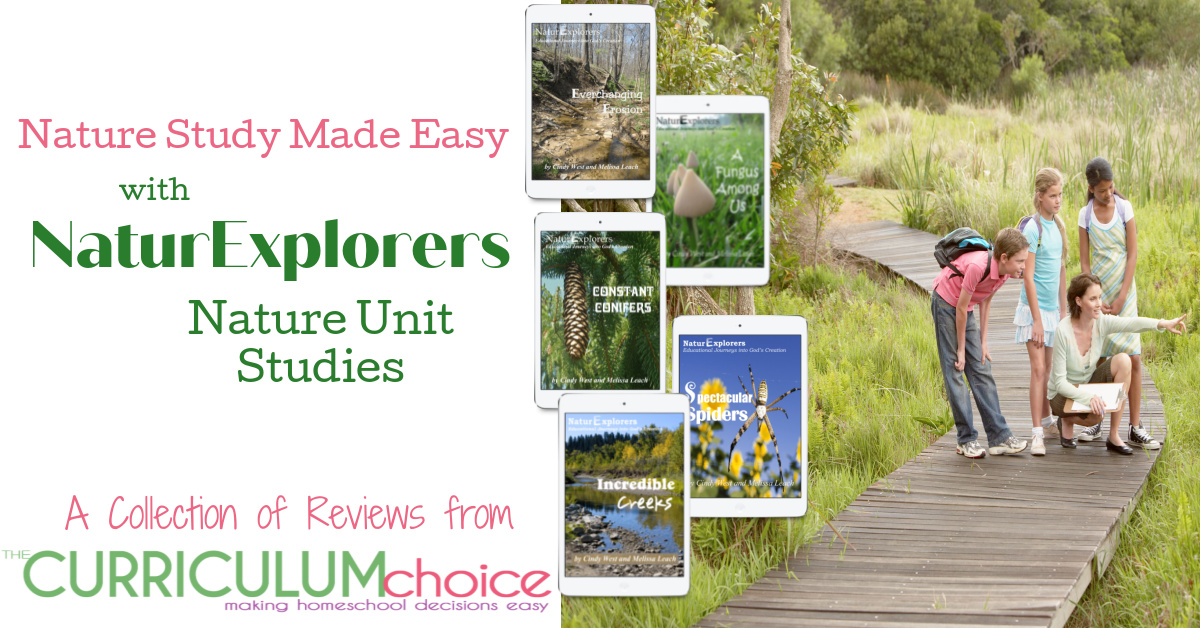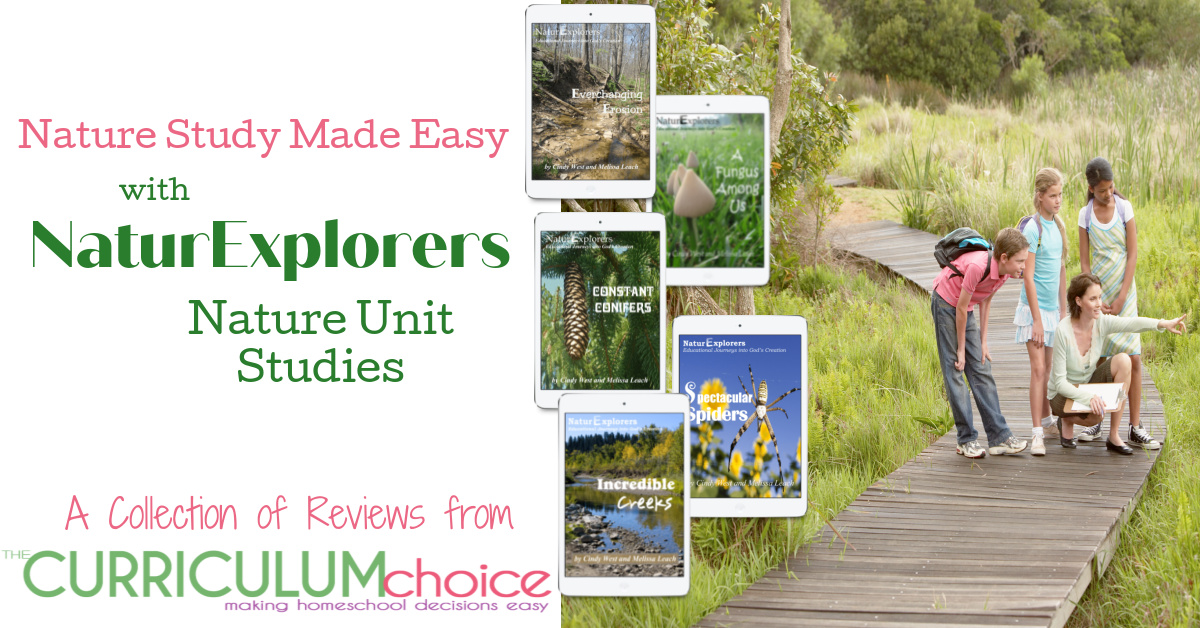 Originally Published November 2010, Written by Tristan, mom to 5 going on 6 children, homeschooling through unit studies with a side of lapbooks.