If you are looking for a Charlotte Mason style, literature based science curriculum then Noeo Science curriculum for homeschoolers might be just what you need. Open and go with everything included!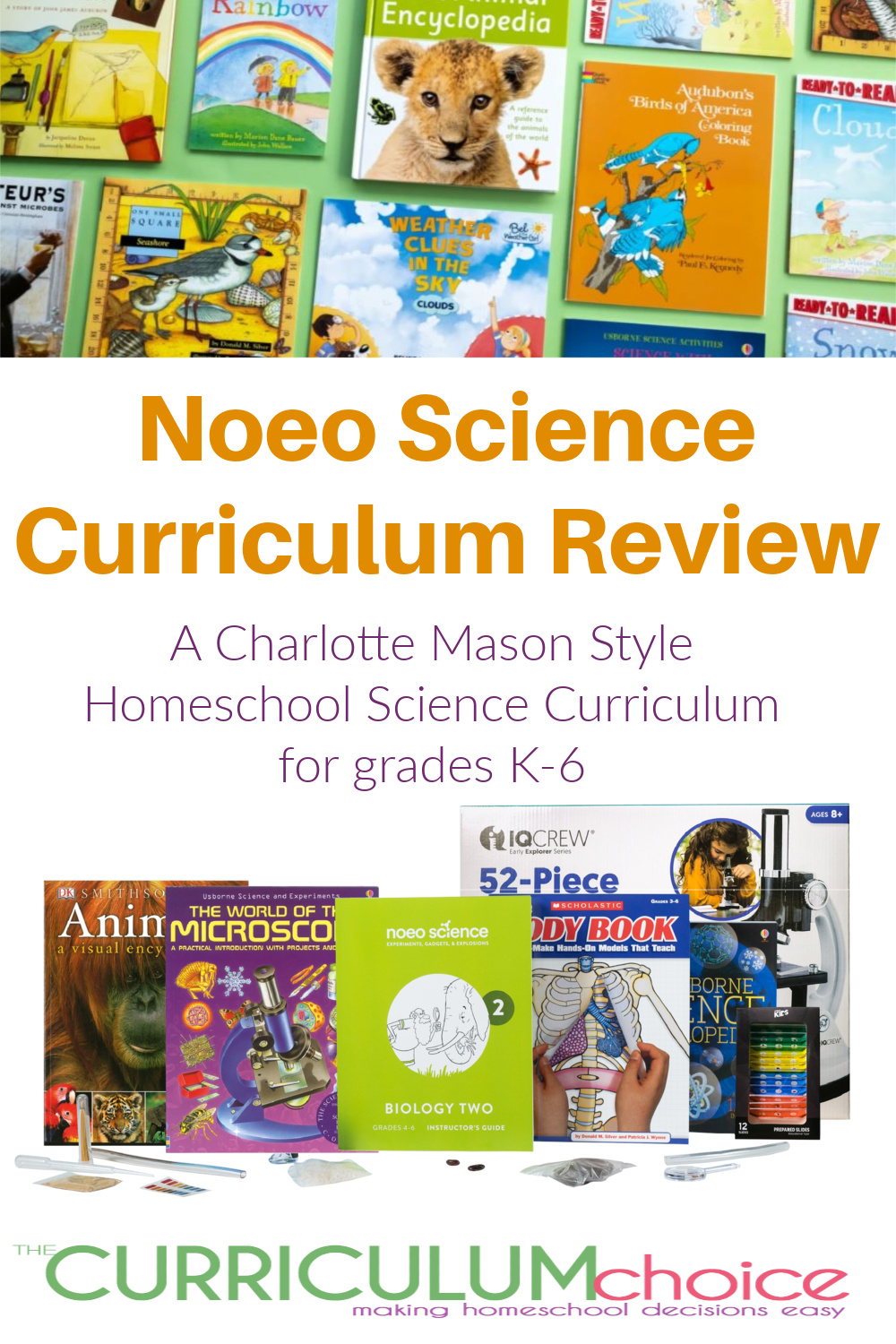 Noeo Science is a rare jewel for Charlotte Mason homeschoolers. Miss Mason felt that nature study was adequate science instruction for elementary children. But for eclectic homeschoolers who desire a more structured science curriculum in addition to nature study, Noeo fits the bill.
More About Charlotte Mason
If you are looking for more information about Charlotte Mason Homeschooling be sure to check out our guide that includes the who, what, & how of Charlotte Mason Homeschooling.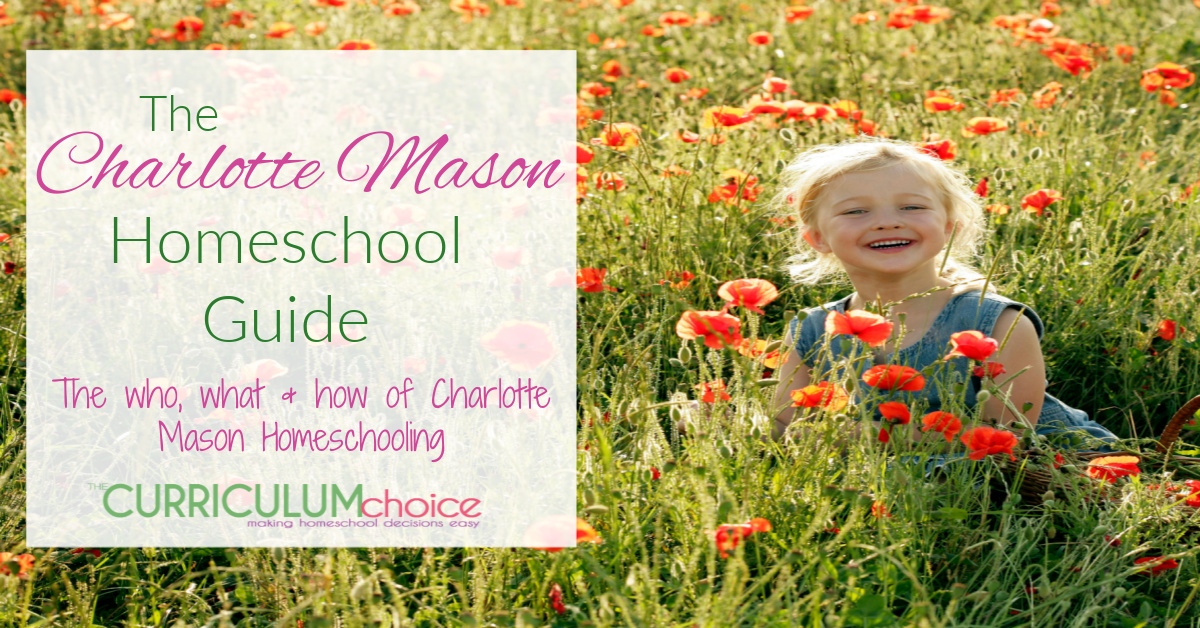 All About Noeo Science Curriculum
Noeo Science is not a textbook but a literature based curriculum with options for grades K-6.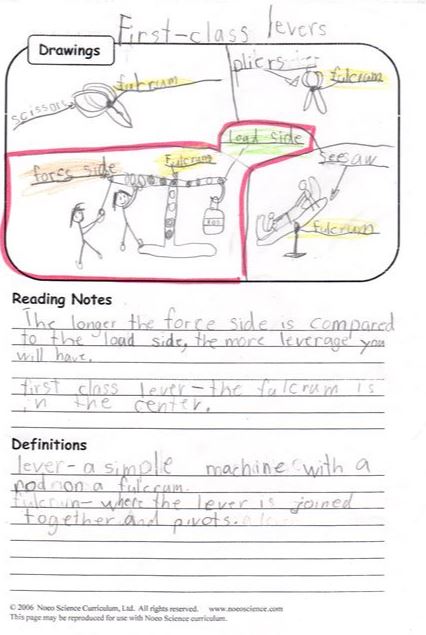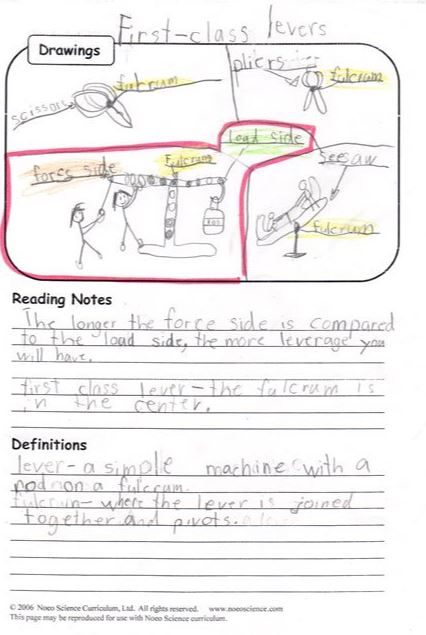 You can choose from one of three areas:
Each set includes:
Instructor's guide – spiral bound, three –hole punched and has readings laid out for 4 days for each of the 36 weeks.
Living science books
Biographies of scientists
Experiment kits
The schedule is light and thus meets Miss Mason's recommendation for short lessons.
The instructor's guide is really more of a schedule than a teaching guide. As Miss Mason would have it, the books are meant to speak directly to the child, so there is no need for lengthy teaching notes. There is absolutely no busy work in this program. There are only reading, experiments, and narrating. Generally, the only notes in the instructor's guide are "read the assigned pages and describe and/or sketch what you learned in your science notebook." This type of activity is narration, exactly what Charlotte Mason recommended. Sometimes the instructor's guide points out key vocabulary words to define, and when experiments are scheduled, there is a supply list.
The experiments are from Young Scientist Club Kits and from Ein'O Kits. The supplies are all included, and the directions are very clear. I found that each experiment really worked well to give us a concrete illustration of what we'd been reading about. Noeo supplies a blank experiment template to document each project.
Noeo Science also has a Yahoo group where you can get help at any time. Once I could not understand one of our physics experiments, so I posted a question on the group. Randy Pritchard, the creator of Noeo science, responded to my question with a clear explanation. And after that, we were able to successfully complete the experiment.
Noeo Science vs. Sonlight
How does Noeo compare to Sonlight science?
Although they both use living books and experiments, Noeo's experiments are always related to the readings. (As of the update of this post in 2021 Sonlight now has their experiments related to the readings. See this Sonlight Science Review for more details.)
And whereas Sonlight's packages offer a broad view of many facets of science, Noeo focuses on just one area each year. Noeo offers some blank notebooking templates, and Sonlight has activity sheets. Both use narration as a learning tool.
Our Experience with Noeo Science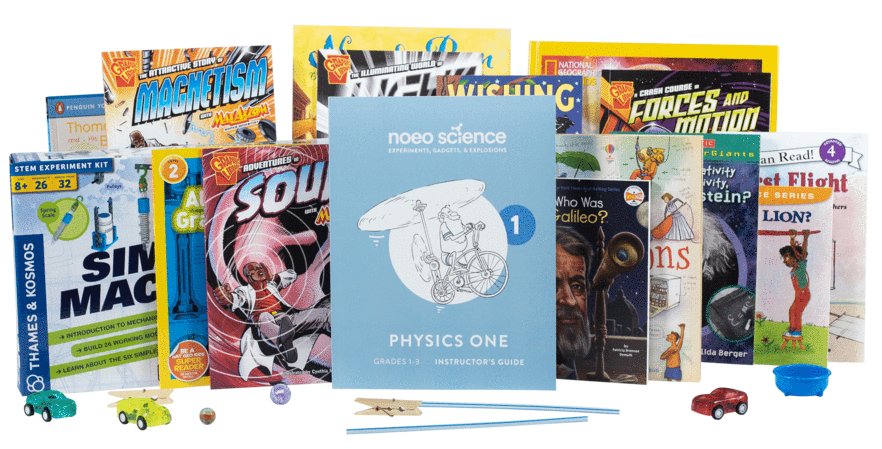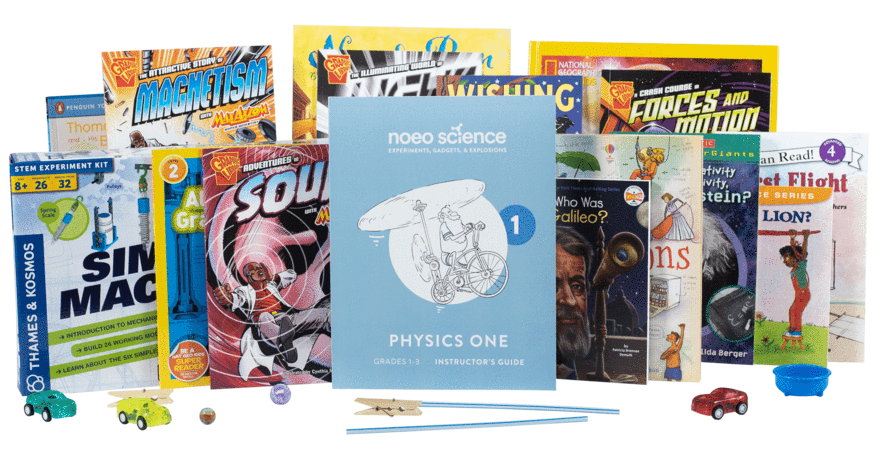 We have completed our study of Physics 1 (recommended for ages 5-8, grades 1-3). I found it a wonderful curriculum and am totally satisfied with the purchase.
The books are colorful and engaging, the type that you don't want to sell once the study is over. There is a definite structure, but it's not so stifling that you can't go off on tangents of your own. The standard assignment after each reading is really just to narrate. You can do this orally, through a science notebook, through lapbooking, or whatever other method you prefer.
Originally Published May 2009 and written by Jimmie, Charlotte Mason flavored mom of one.