If you have kids interested in drafting and computer-aided design you will most likely want to start with technical drawing. Insight Technical Education has a series called Complete-A-Sketch to help your kids do just that.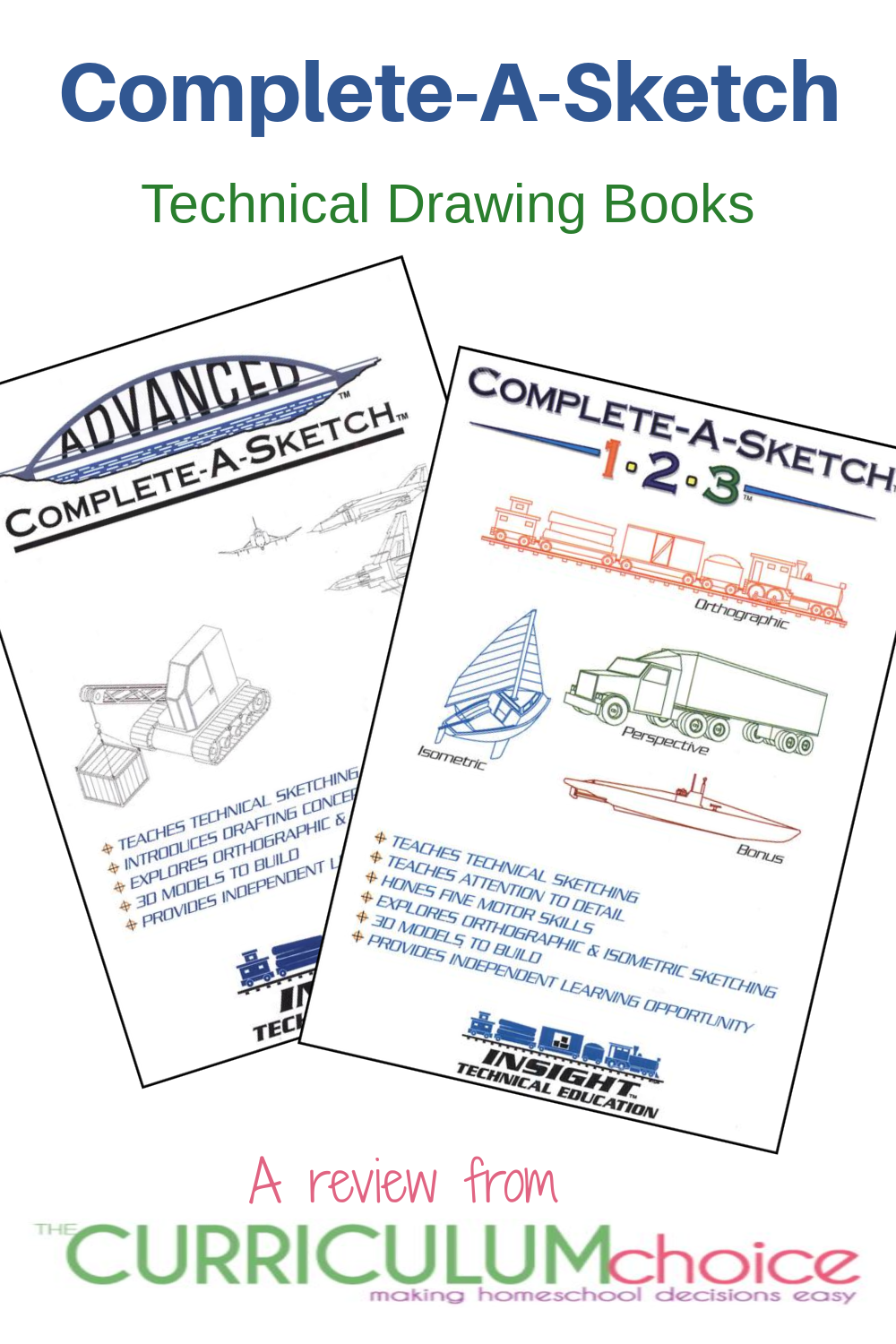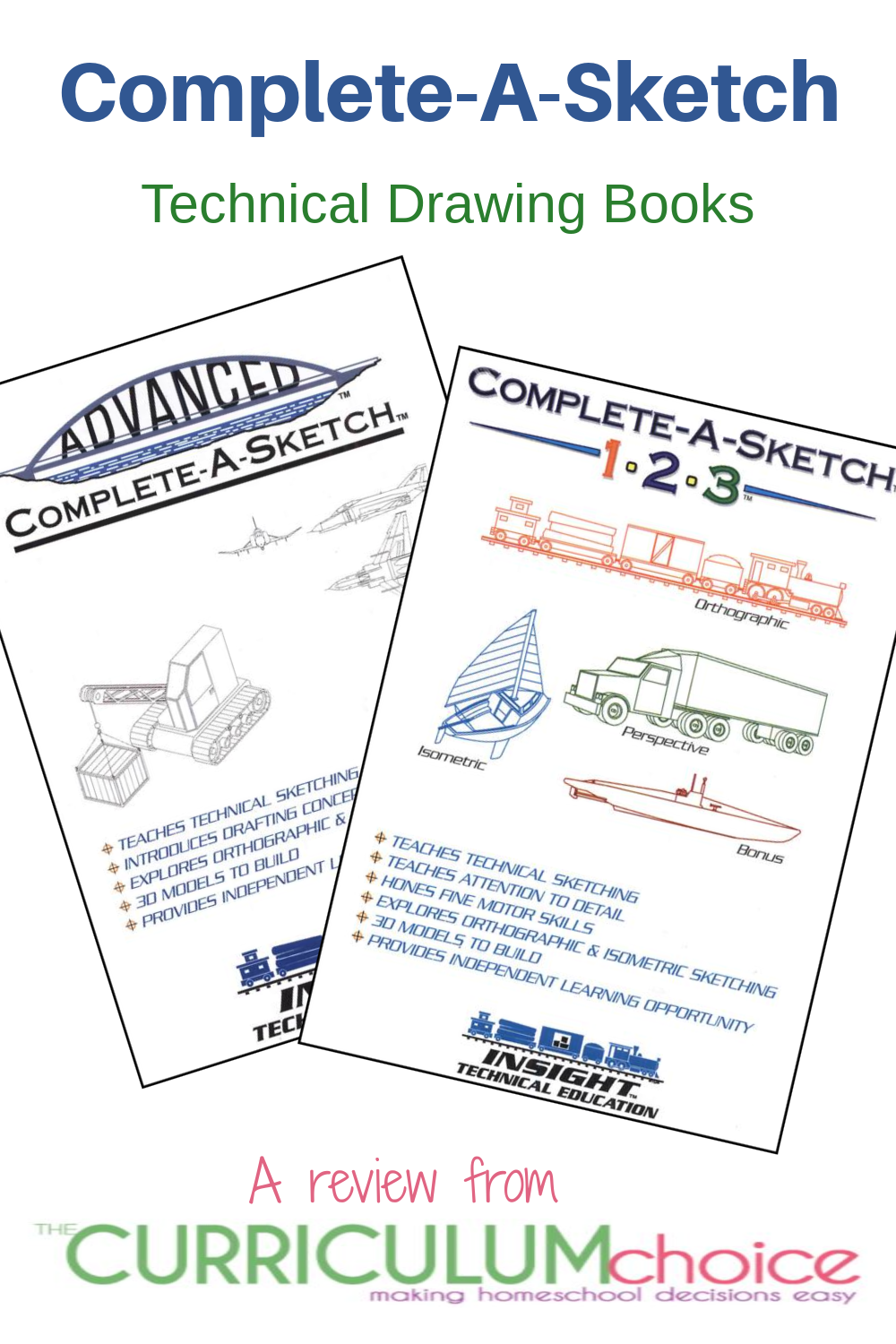 Complete-A-Sketch Technical Drawing Books
Complete-A-Sketch is a series of books for technical drawing that start simply and then build in difficulty. They begin with a brief explanation of orthographic projections, isometric projections, and perspectives, and then it's drawing, drawing, drawing.
Complete-A-Sketch author, Mel Peterman, has spent years doing drafting and CAD work in architecture, piping and electrical blueprints, and machinery design. Mel's idea is to give students the foundational work of doing technical drawing manually so they may have a better "feel" and "style" when progressing to CAD programs.
My boys unanimously agree that they like the Complete-A-Sketch workbooks from Insight Technical Education.
These have been a great tool for both my sons as part of their drawing skills curriculum. The workbook is set up so there is a small completed sketch in one corner and then there are several guide marks on the larger portion of the page where the child will duplicate the sketch from the top. The back of the book describes it as "complex dot-to-dot", but I have found them to be challenging for my very technically apt middle and high school age boys.
They have learned to use a straight edge and circle template with these workbooks. I have expected neat and careful work. Even so, these assignments are considered "fun" by my boys.
We have completed: Orthographic Volume 1 and Perspective Volume 3.
We will be ordering and completing the Advanced Complete-A-Sketch program later this year. One aspect of this program that I especially like is that now you can purchase the books as an ebook. The ebook version allows me to print a page for my son on demand which will be very handy.
Complete-A-Sketch Samples
Before:

After:
I would recommend these workbooks for middle school age students and above. I purchased my Complete-A-Sketch curriculum from Rainbow Resource. If you purchase the print edition, I would recommend getting one workbook for each child since this is something you can not share.
More Drawing Resources
Originally published October 2009, written by Barb-Harmony Art mom.