In our homeschool we try to follow an interest-led learning approach outside of our core subjects. In the first grade, my daughter thought it would be fun to do school with Jack and Annie from the Magic Treehouse book series. She was obsessed with the books and the characters so I decided to take the idea and run with it!
I designed a Magic Treehouse curriculum that turned each of the books into a unit study. We spent about a week on each book/unit and it was a blast for the whole family.
We were a little sad that our adventures had come to an end. I mean Jack and Annie had become such great friends. We had learned so much with them by our side. Then, I discovered the Merlin Mission series which is the second set of book by Mary Pope Osborne.
The Merlin Mission series continues to follow Jack and Annie on their adventures. These books are a little more advanced in content and reading level. This makes them perfect for your kiddos who loved Jack and Annie in the Magic Treehouse books.
They can grow up with them!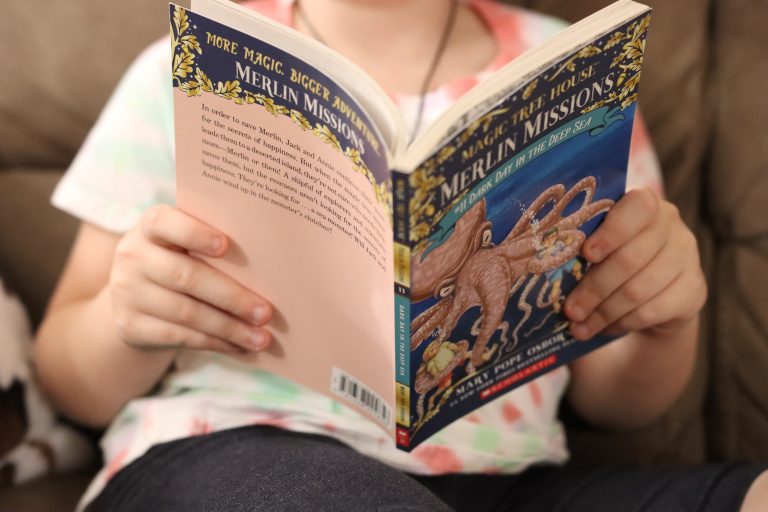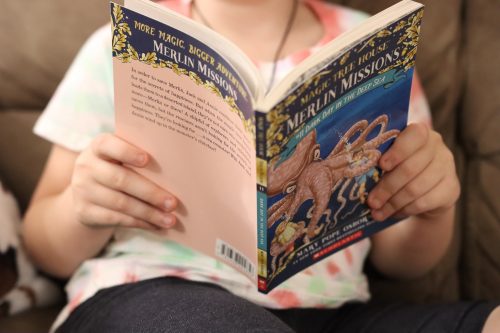 Beyond Magic Tree House: Mary Pope's Merlin Mission Book Series Is Perfect For Interest-Led Learning in History, Science, Geography and more!
Once I realized there was another series, I decided to create another journey turning each book into a unit study.
Passport to More Adventures
That's when Passport to More Adventures was born.
I've created a week long unit study for each of the first 27 books in the Merlin Mission series. This curriculum will give your kids a multi-sensory learning experience they won't forget!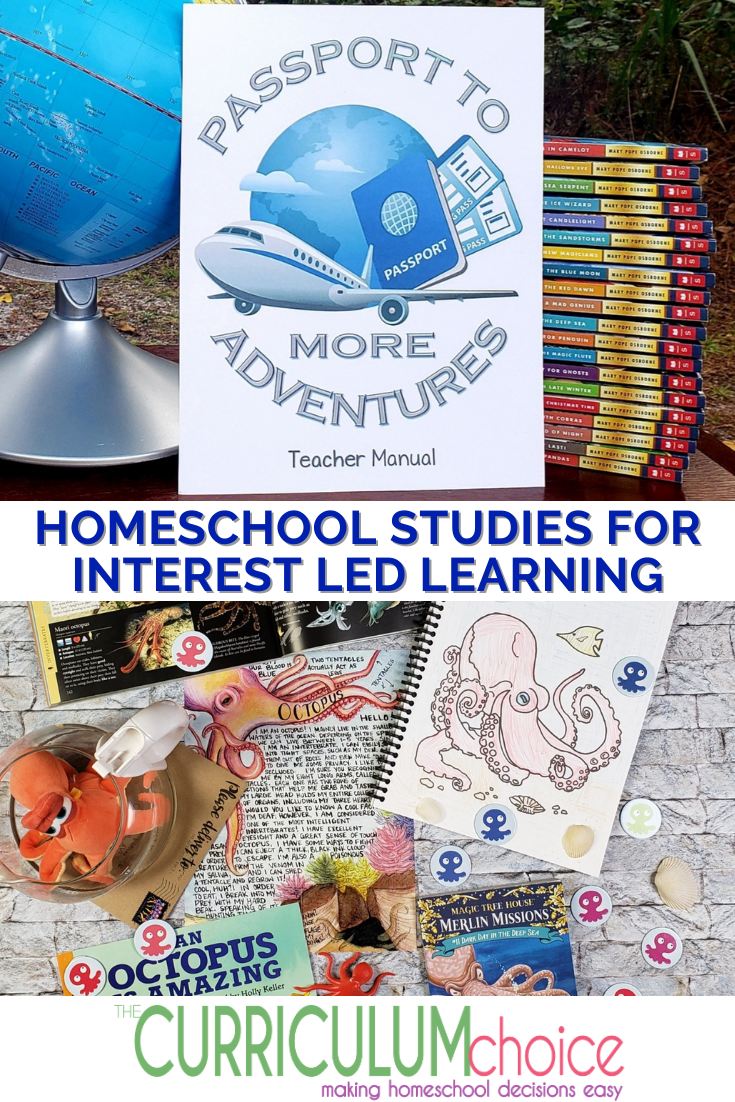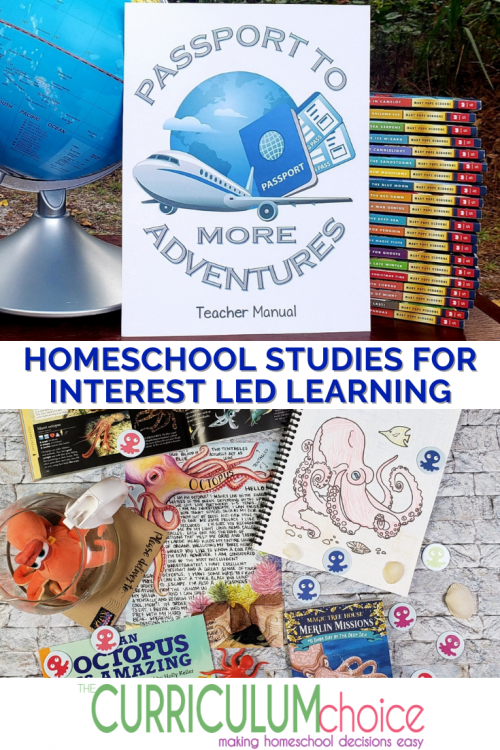 This Passport to More Adventures program is meant to last 28 weeks and includes a deep dive into the topics of each individual book, covering history, science, and geography. Want to learn more about using Passport to More Adventures in your homeschool lesson plans? Keep reading to learn more about what's included and how you can use it to make learning fun and easy for your homeschoolers this year.
Passport to More Adventures: A Complete and Engaging Merlin Mission Book Unit Study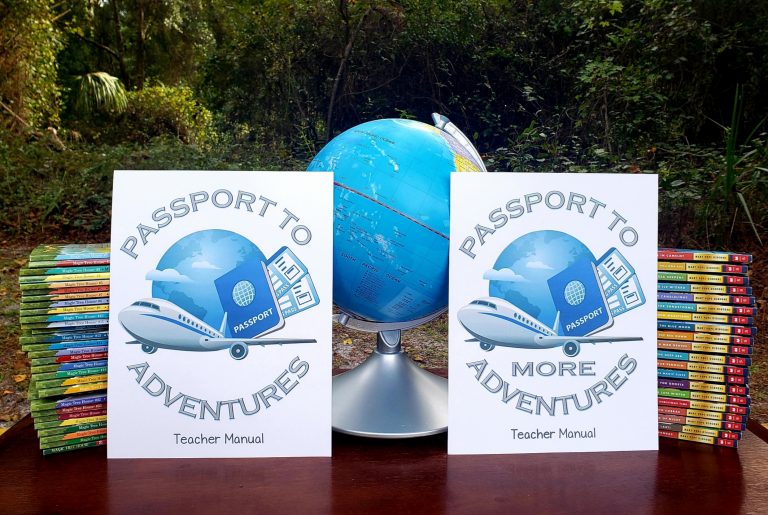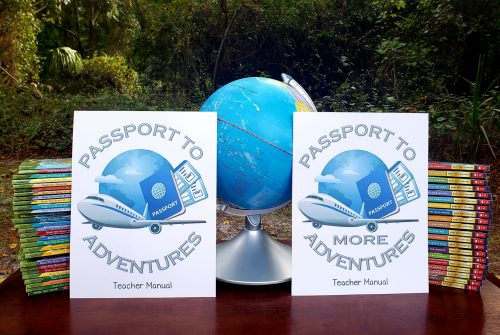 This learning program based on Mary Pope Osborne's Merlin Mission book series includes a buffet of learning resources and activities to choose from including art tutorials, sensory bins, videos, book suggestions, and printables to follow each of the Magic Treehouse books. Here's what's included in the program:
Teacher's Manual
In the teacher's manual, you'll find a table of contents including the titles of each Merlin Mission book you'll study during Passport to More Adventures.
I've also included a list of resource suggestions including:
books
videos
activities
games
field trip ideas
and research project topics
Finally, the bulk of the teacher's manual includes an easy to follow unit study with a buffet of topics for each of the 30 topics including a checklist and information list for every book topic. I have worked to make this teacher's manual flexible, so you can adjust and adapt to the schedule that works best for your family.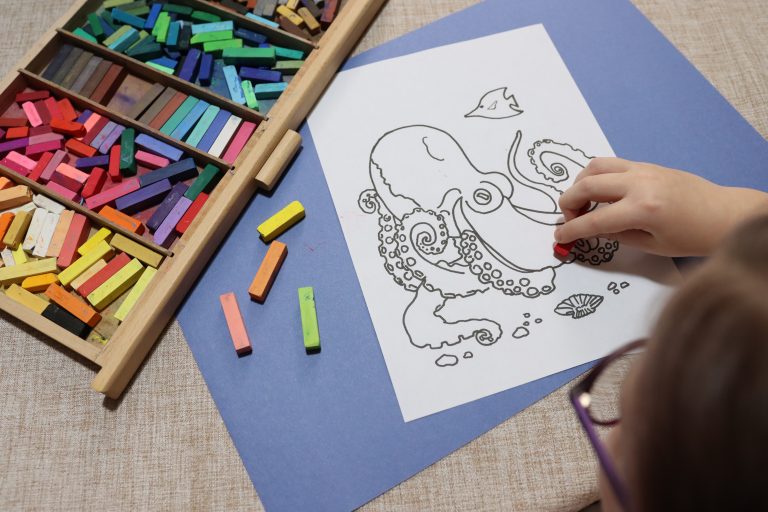 Student Notebook
There are 4 different student notebook options. This makes this curriculum easy to use with children of varying ages and abilities. Each student notebook includes a checklist to follow, a map to color as you go, and age appropriate learning pages for your kids to follow including:
A compare and contrast worksheet for the main characters where your kids can draw the similarities and differences or write about them.
Coloring pages to keep your youngest learners engaged and learning while having fun. My husband hand drew these pages. They're a big hit with our daughter, so I just know your kids will love them too!
Tracing pages with space for drawing pictures for preschool and kindergarten learners.
Manuscript copywork with drawing space provided for early learners.
Cursive copywork with space for drawing a picture too.
Timeline Cards
Also included are timeline cards for each book which you can hang to display or spread out on the floor, whatever works for you. These cards order the events in the book(s) for your early learners to begin to understand the historic timeline. I've also included cards with events but no specific time period. These cards are perfect for helping your kids develop research skills as they work to make educated guesses about when these events happened.
Finally, I've included blank cards that can be written for birthdays or important family traditions. Writing in important dates for our own family has really helped our daughter make sense of the timeline and understand where she fits in relation to the historic events we're learning about.
Magic Treehouse and Merlin Mission Review Game
The cards for this review game include pictures from the covers of the original Magic Treehouse books as well as Merlin Mission books with instructions for playing memory or go fish with these cards. It's a great way to review what you've been learning and check for reading comprehension skills.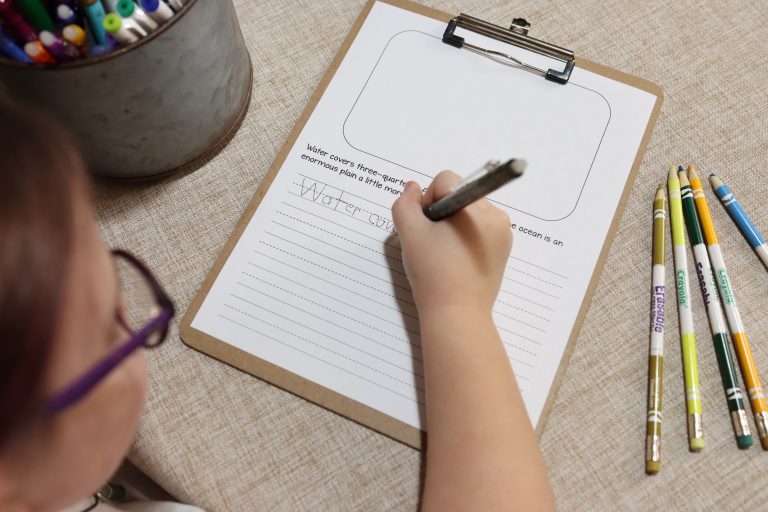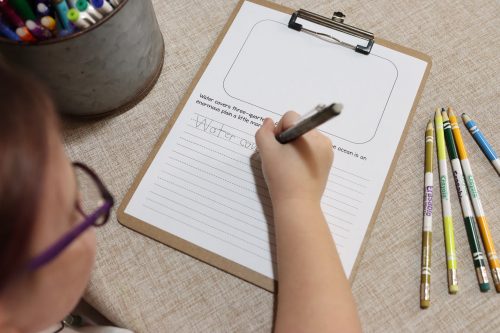 How to Use Passport to More Adventures
Passport to More Adventures program begins by insisting that you read 2 chapters from a Merlin Mission book each day. Then activities are chosen for each day. Next, you'll read from a selection of non-fiction books about the focus topic each day. After that, there are separate activities for each day of the week.
You'll notice that the manual is arranged to note "day 1, day 2, day 3, etc." Days of the week are not used in order to provide a flexible program for your learning schedule. In this way, Passport to More Adventures is designed to work for your family.
On day 1, you'll complete an activity once you have finished reading. I've included a link to a Pinterest board of activities, a sensory bin idea, and an art tutorial video for each of the units.
Then on day 2, you'll watch a related video from the list of resources I've provided including a YouTube playlist link, as well as videos available on Netflix and Amazon Prime that are age appropriate for your kids to enjoy.
For day 3, students complete notebook pages in the Student Notebook.
On day 4, play a game from the list of links to games you can purchase. You may choose to play the game I suggest on the resource pages in the Teacher's manual or the included Merlin Mission Review Game.
Then, on day 5, you can choose something from the "extras" list. This list includes a link to the Passports to More Adventures quiz online, field trip ideas, writing prompts, research projects and movie night ideas. For movie nights, I've included family movie night tickets you can print and use to make it extra fun for your kids.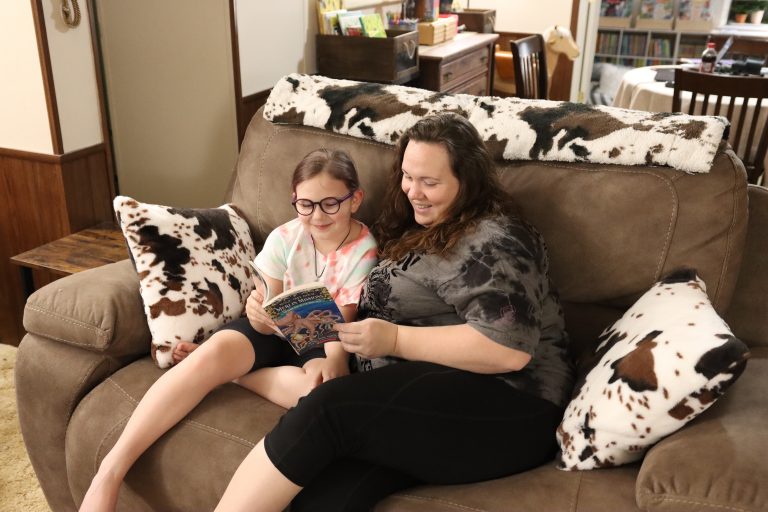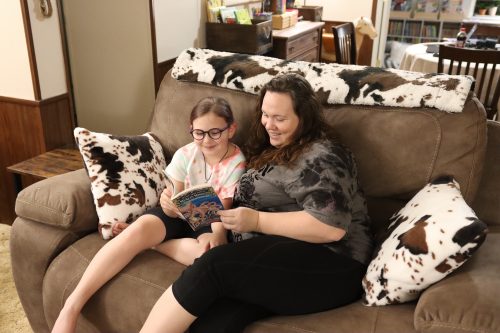 We really like to go all out for the family movie nights. We gather our favorite snacks, print the ticket keepsakes to keep track of our favorite adventures, and sometimes even dress up in period costumes! You can decorate and serve themed snacks to go with these Merlin Mission books. Go all out and have a lot of fun with your learning this school year.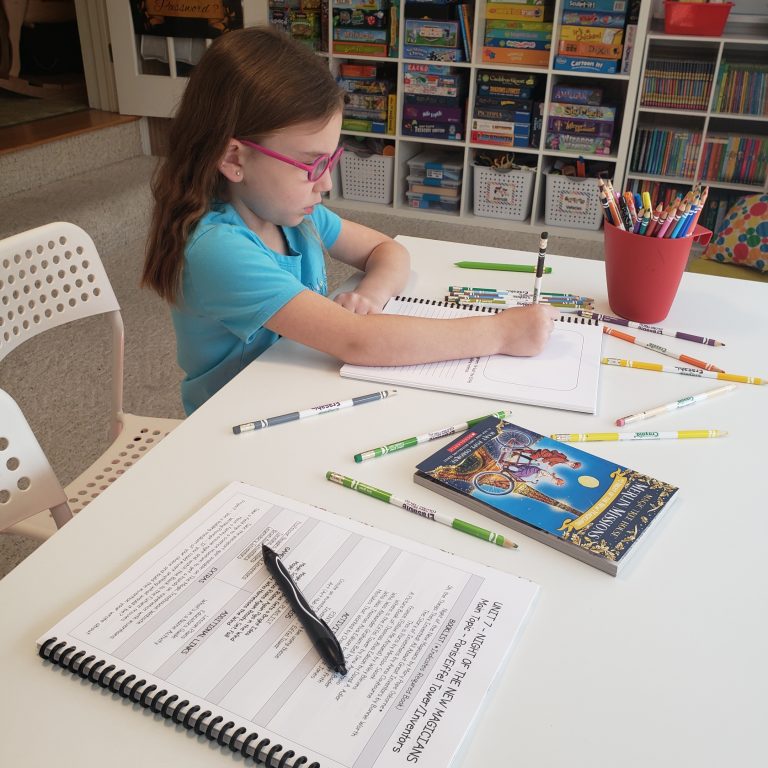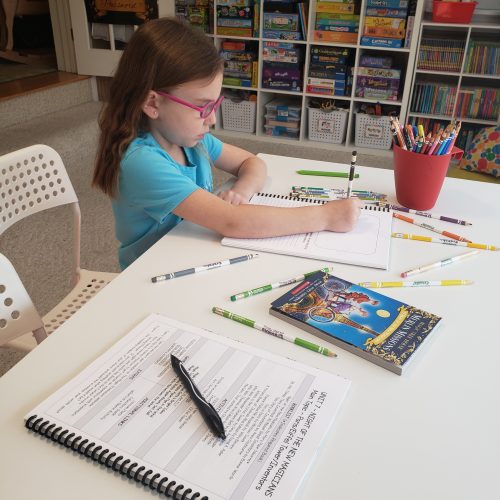 Finally, the student notebook includes a helpful appendix.
The appendix includes:
extra tips
printables
and a certificate of completion
End your studies with the certificate of completion! It's a fun way to commemorate all the adventures you've been on!