This semester I asked my children to select a science topic we could study together as a family. With the spring season right around the corner they chose BOTANY!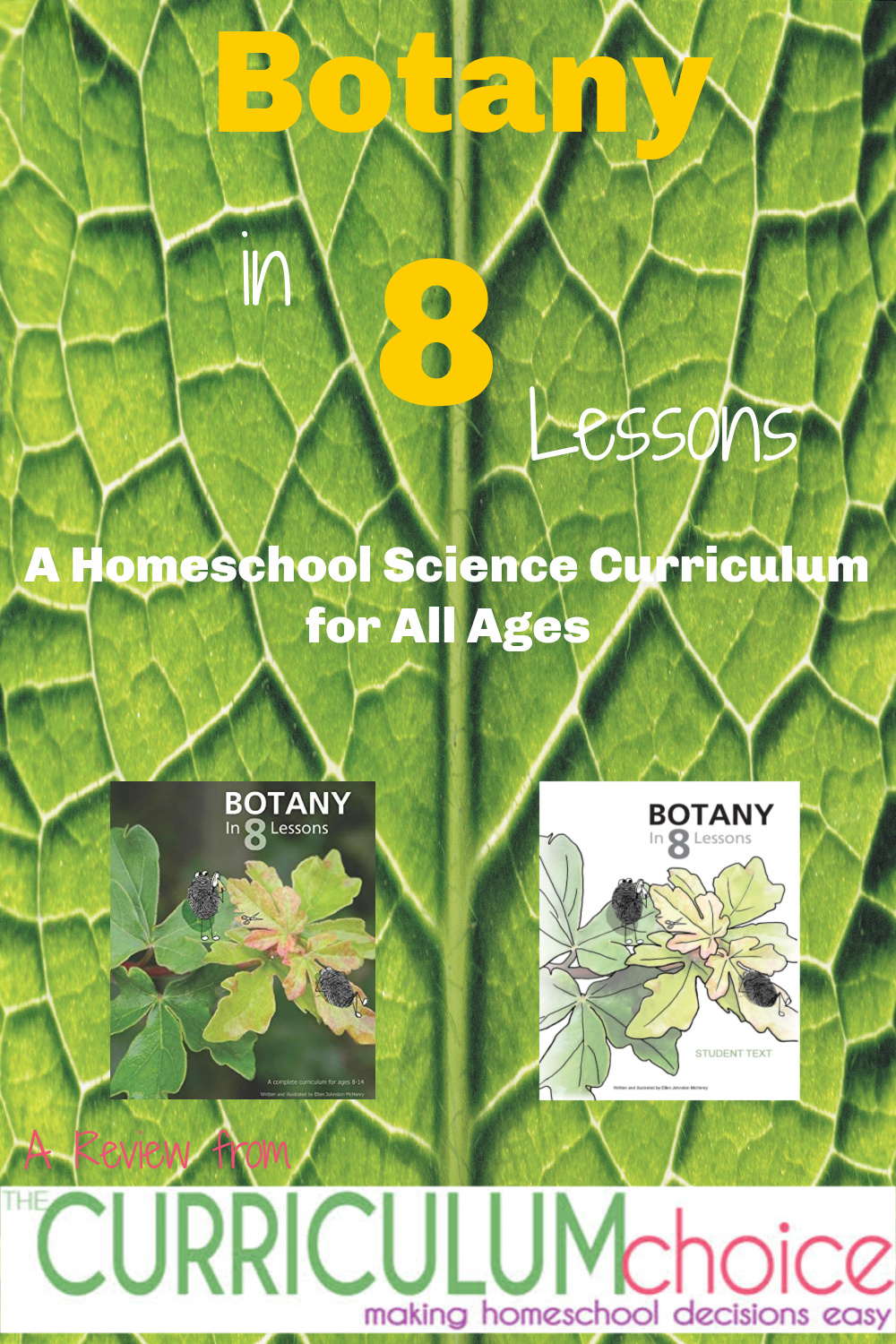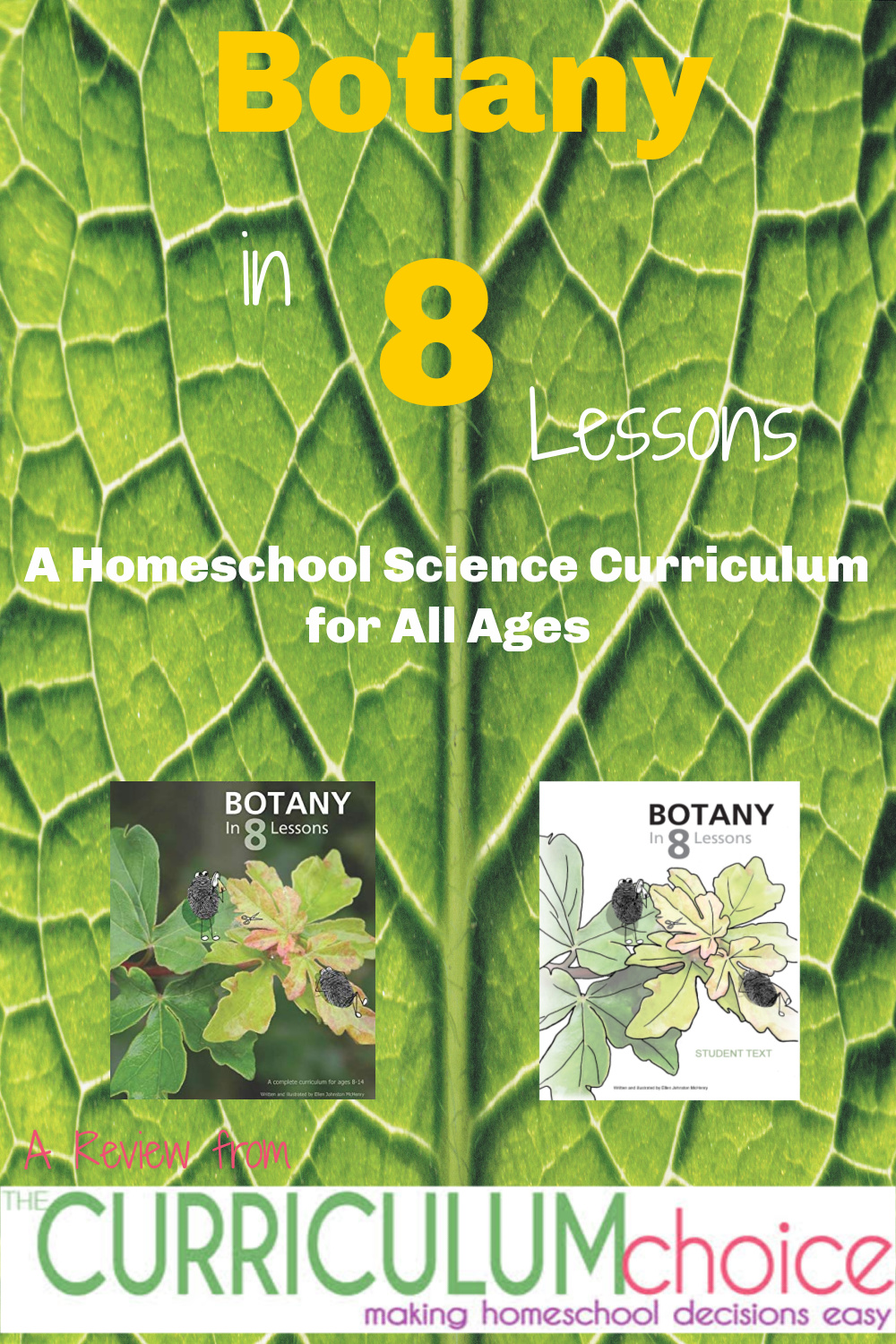 Although we love to get outside and explore plants and nature together (especially during the Epcot Flower & Garden Festival) we have never spent much time learning specifically about botany, the scientific study of plants.
Botany in 8 Lessons
As I started to search for resources to help us with our lessons I was thrilled to find a fun and comprehensive botany curriculum that offered detailed information in a flexible format. We are thoroughly enjoying Botany in 8 Lessons and we believe it is perfect for hands-on homeschooling families.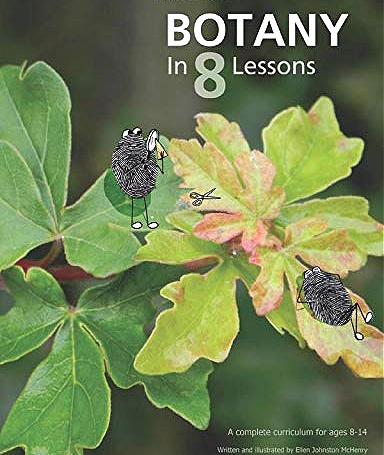 What's included:
This is a complete curriculum for ages 8-14, but it can also be used at the high school level.
The 100-page student text contains 8 lessons with topics including –

Plant cells and photosynthesis
Plan classification
Non-vascular plants
The Vascular system
Leaves and trees
Plan reproduction
Plant adaptation
Plant diseases
Each lesson includes two levels of text. All students can read and complete level 1 text and activities. Level 2 includes additional information for students who are older or are very interested in the topic. Activities for each lesson include multiple choice/fill in the blank questions, matching, crossword puzzles, etc. to check for understanding and to review material learned.
Lesson text is engaging for students. Information is presented in short paragraphs with easy-to-understand examples and clear colorful diagrams. There is enough humor included to make the topic fun and relatable for students (and parents!).
The Activity Guide includes more than 100 pages of supplemental activities and hands-on learning opportunities. Activities include games, crafts, lab experiments, and more.
Lots of videos! Every lesson includes links to short, fascinating videos that help to further explain and demonstrate the information covered.
Lapbook patterns are available as downloadable pdf files.
A Final Review (exam) is provided for Level 1 and Level 2 work.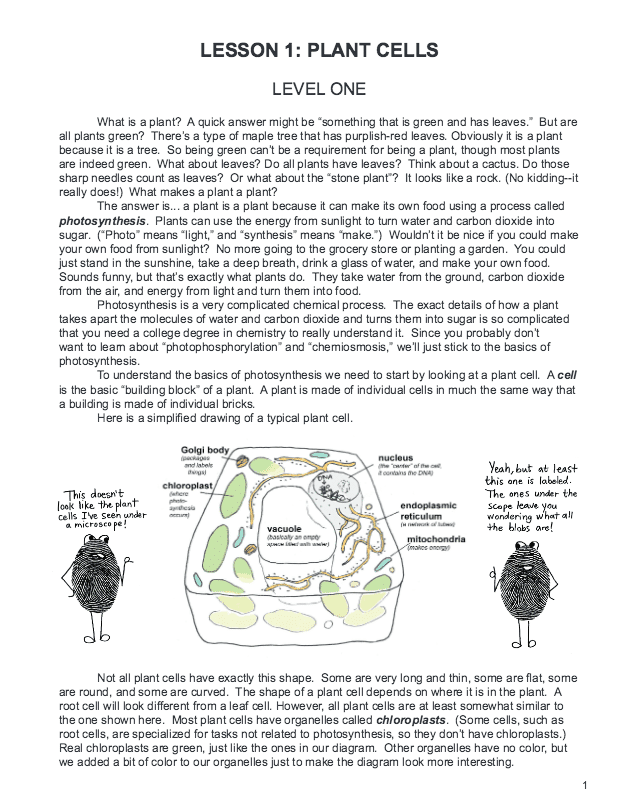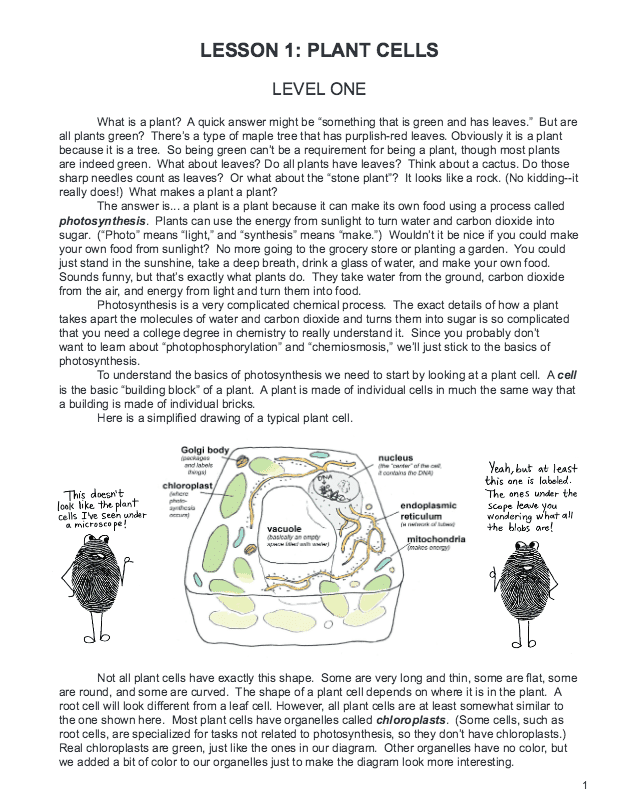 What we like about Botany in 8 Lessons:
Flexibility – We always look for flexibility in the resources we use and this curriculum more than delivers! This material is perfect for homeschool families because it can easily be used with a wide range of ages, interests, and abilities all at the same time. Older students will be able to use the instructions to help younger students complete activities.
High School Credit – There is enough content included that older students could complete the writing assignments and most of the activities and use this as a high school science credit (we used it as a high school science 1 semester course for .5 credit).
Hands-On Activities -The hands-on activities help to enhance learning and understanding. We really like the variety of creative activities available for families to choose from. Families don't have to feel pressured to complete all activities, they can decide which items work best for their situation and go from there.
Adapted to Individual or Small Group Use – Activities are designed for individuals or small groups so we were able to read the directions and get started immediately.
Indoor & Outdoor Activities – Some activities are great for indoors, such as board games, card games, and art projects. Others are more like traditional labs where students test soil samples, dissect flowers, and learn about ripening fruit and ethylene gas. And our favorite activities encourage us to get outside to learn about the plants around us through field trips and scavenger hunts.
The Bibliography – The curriculum author included a very helpful Bibliography, which was a benefit for my high school level students. Often as we are going through course materials we will try to find additional resources to help us further explore topics we find to be most interesting. The Bibliography for this curriculum made our research efforts much easier by including many books, websites, and video links.
Purchase Botany in 8 Lessons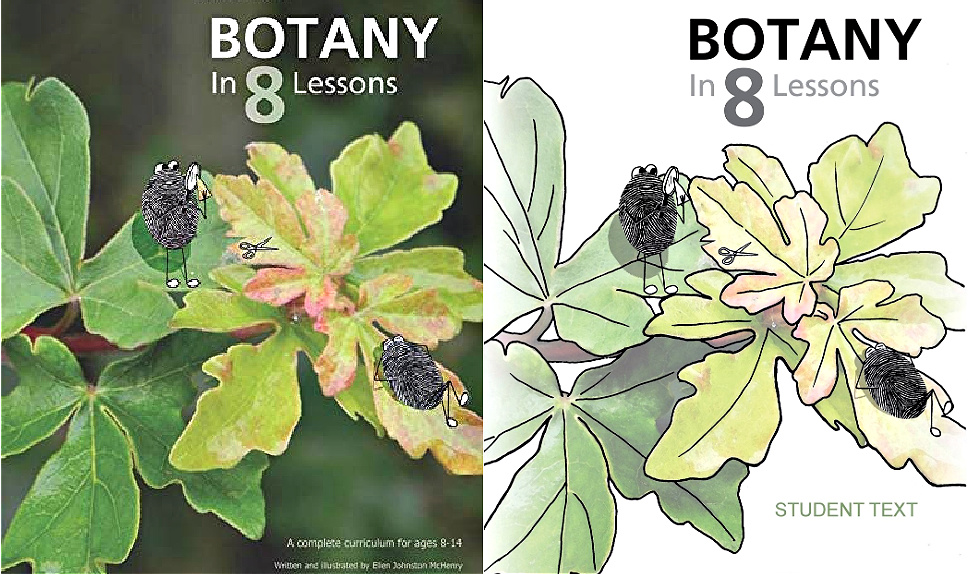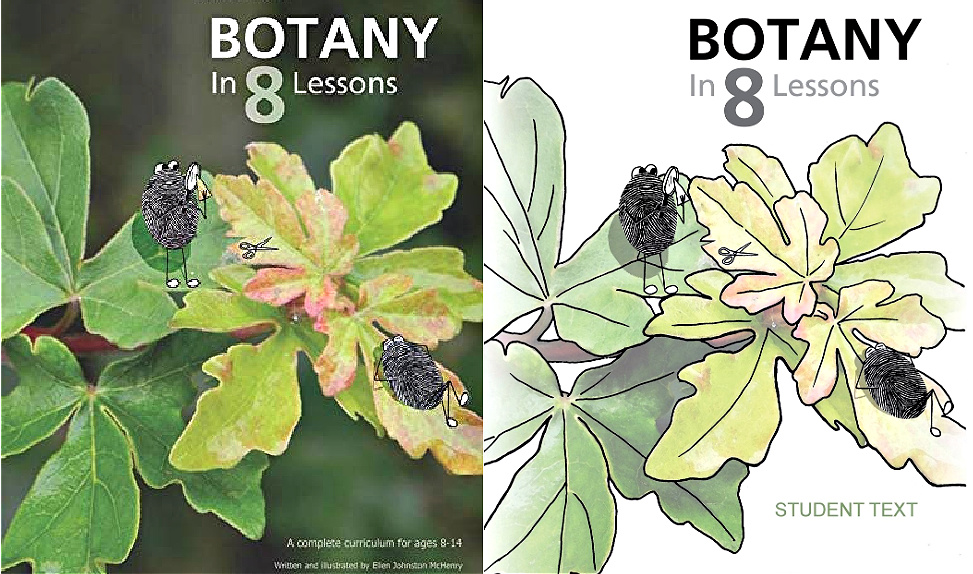 Botany in 8 Lessons is available in 2 formats – paperback or digital download – by visiting The Basement Workshop Store website.
Purchase the paperback text, student workbook, and a coordinating Botany Coloring book at Amazon.
Rainbow Resource Center also carries the paperback versions of the text and student workbook.
More Botany Related Resources from The Curriculum Choice
~ Originally published February 2016, written by Susan. As a veteran educator, Susan is always looking for new ways to bring learning to life for her family. Her family's favorite subjects to study together are history, geography, and literature.