Our family absolutely loves board games. While hubby and I have enjoyed games since we ourselves were kids, our passion truly developed when our children were just toddlers and we would gather annually at the home of our dear friends for an extended weekend of gaming and reminiscing.
This gaming weekend would take place over Labor Day weekend and the festivities would begin on Thursday evening and continue through Sunday afternoon. It was a reunion of friends as well as a "gaming convention".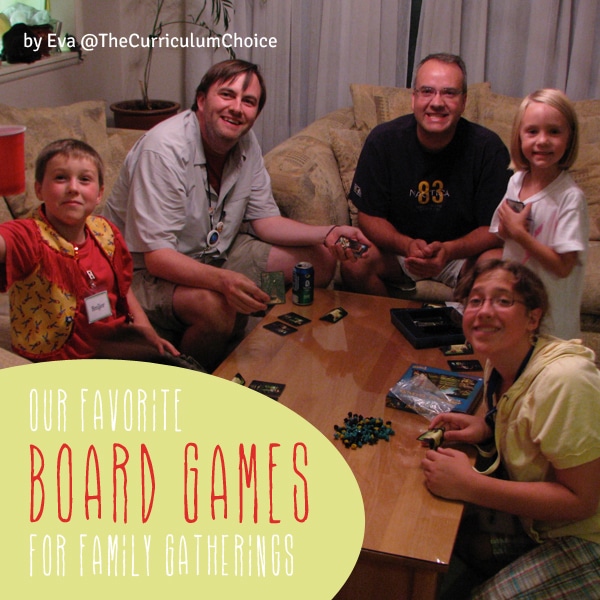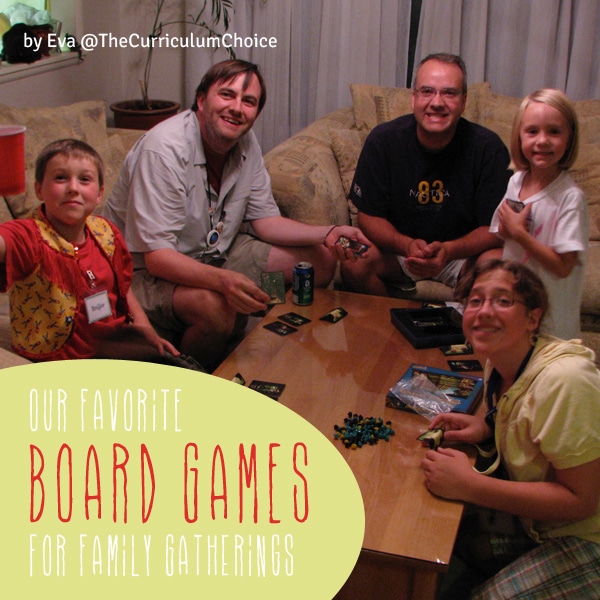 Whether you set aside an entire weekend or just one evening, board games are a fun and affordable way to spend time with your children as well as friends and extended family. They bring people together for a fun activity and build memories.
Classic board games like Monopoly, Risk, and Battleship are fun. However, the number of new games has exploded in the last several years as designers dream up space adventures, deck-building sagas, and zombie survival games.
Our Favorite Board Games
One of our friends owns a specialty game store. We have thereby become acquainted with a dizzying number of board games and role-playing games. Take a few minutes to familiarize yourself with our favorites. You may find one that will make the perfect gift for your loved one this holiday season.
Competitive Board Games
I use the word competitive loosely as the level of competitiveness is entirely up to you and the other players. I have categorized the games here based upon the fact that you play against the other players.


Carcassonne has been one of our favorites for many years. It is a great game for young gamers because once they have been shown how to play, they don't need to be able to read. At the games end, however, a little assistance is needed to help determine the score for each player or team. If you have played this one before, I strongly suggest the Big Box 5 which includes the base game and four expansion sets.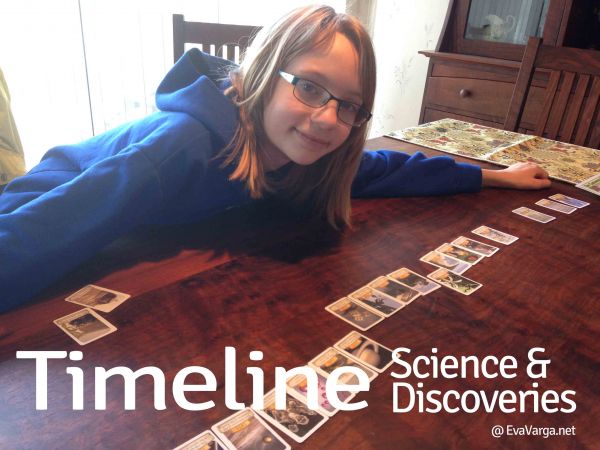 I recently reviewed three new favorites, Takenoko, Timeline, & Tokaido, on my blog.  The game play for each is very different and are very fun for the entire family. Of these three, my favorite would have to be Timeline due to the fact that you learn so much as you play and how easy it is to expand (you can combine each edition together). Current editions include:
Ticket to Ride is another all-time favorite. We have several different versions including Nordic Countries, Asia, Europe, and the 1912 Europa expansion. We play the Europe version the most frequently as we love the gameplay elements included in this edition: Tunnels, Ferries and Train Stations. Game play is simple and appeals to both families and experienced gamers.


Codenames is our newest favorite and one my kiddos will find under the tree this year. Shhhhh!  Codenames is a fun social word game with a simple premise and yet, challenging game play. Their teammates know the agents only by their codenames. The teams compete to see who can make contact with all of their agents first. Spymasters give one-word clues that can point to multiple words on the table. Their teammates try to guess words of their color while avoiding those that belong to the opposing team. And everyone wants to avoid the assassin. Variations are suggested depending upon the number of players.
Cooperative Board Games
Whereas the other games I have shared are competitive in nature, we have come to discover that our favorite games are cooperative games whereupon the players collaborate to beat a timer or random events to compete against the game itself rather than one another. Our favorites in this category are without a doubt Pandemic and Wok Star, both of which are fast paced and intense. 
In Pandemic, four diseases have broken out across the globe and it is up to a team of specialists (that's you!) in various fields to find cures for these diseases before mankind is wiped out. Players must work together playing to their characters' strengths and planning their strategy to eradicate the diseases before the ever-increasing outbreaks overwhelm the world's population.


Players take on different roles to help grow a Chinese restaurant in the cooperative game, Wok Star. Customers, represented by a deck of cards with various Chinese dishes on them, are served one at a time while a 20-second timer is running.  Each order requires a combination of ingredients to make. The board is used for tracking the levels of prepared ingredients and all players are in charge of different tasks. You must work quickly and communicate well (think Gordon Ramsey intense) because the timer is running – if they are not served in time, they eat free!
WildCraft: An Herbal Adventure Game is a cooperative game that teaches about edible and medicinal plants. Nature enthusiasts will love that this game is all about real, valuable knowledge and skills that are quickly getting lost in today's technological age.
Save