I love those illusion pictures don't you? I find them fascinating. My girls enjoy them too. It's fun to see something else hidden in a picture that is not at first apparent. I had a book sent to me by Francis Lincoln children's Books to review. 'Illuminature' is such a fun book.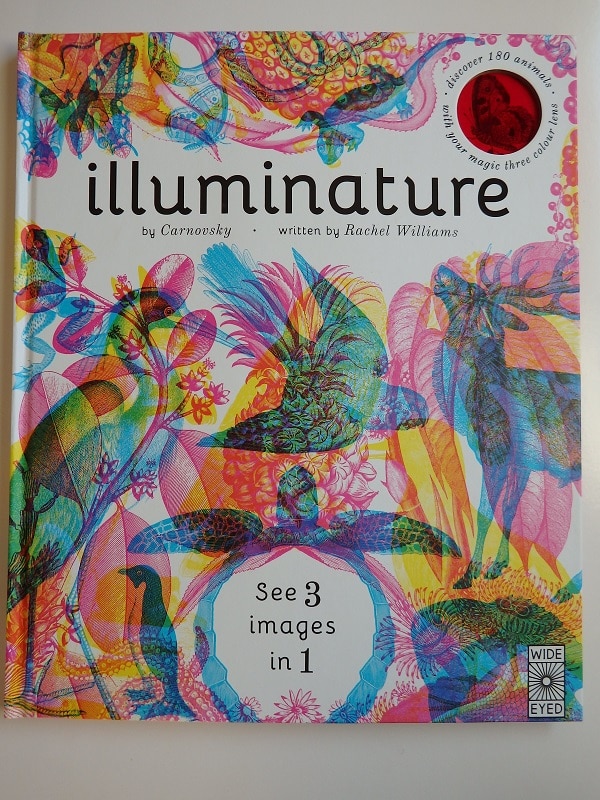 I think that this book would make a fabulous Christmas gift for a child. You will discover ten of the world's most diverse environments using a three colour lens that comes with the book.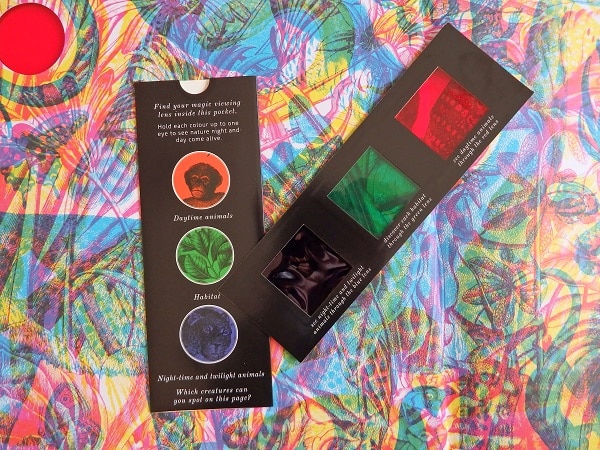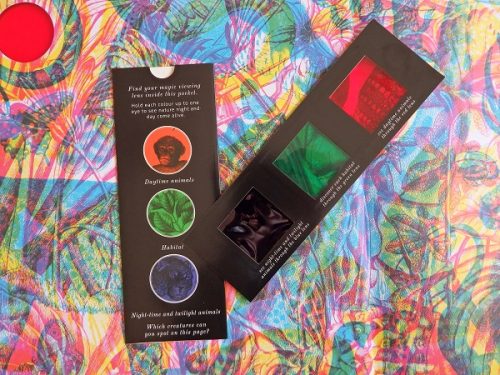 Each double-spread page has three layers of images, each can be seen by looking through one of the three coloured windows in your viewing lens.
The lens has three coloured windows, one red, one green and one blue. When you look at the pages through the red lens it reveals the daytime animals that live in that environment, when you look through the green lens the habitat for those animals is revealed, and when you look through the purple lens the night-time and twilight animals pop up while everything else fades away.
It's absolutely fascinating, even my teen daughters have enjoyed paging through this book, so although this book would make a beautiful gift for a young child you can be sure that it is a book that will be enjoyed by the whole family.
The 10 destinations that you will visit 'through the lens' are:
The Congo Rainforest
The Simpson Desert
Loch Lomond
The Andes Mountains
Weddell and Ross Seas
The Redwood Forest
East Siberian Taiga
The Serengeti Plains
The Ganges River Basin
The Apo Reef
As you 'arrive' at each destination, you will read a short informative narrative on the place you are visiting as well as a fact box with some interesting information  about the area for the reader.
Turning the page you find yourself on 'The Observation Deck', you might find yourself staying quite a while as you look through your lens picking out all the animals and flora.
Moving from the Observation Deck to the next double-spread page, you have a Species Guide for all the night-time, twilight and daytime animals that you observed from the deck. Each animal has some interesting information to learn about it.
I love when educational meets fun and this book does just that! This sturdy hard-covered book is beautiful, fascinating and quite ingenious. You can purchase this book in the UK for £15.00 from Amazon.co.uk or in the States for $22.85 (reduced from $30.00 at time of writing this review) from Amazon.com
Save
Save