Do you have a horse crazy kid at home? Want to be able to fuel this love AND make it part of your homeschooling? Then you must check out Beautiful Feet's History of the Horse!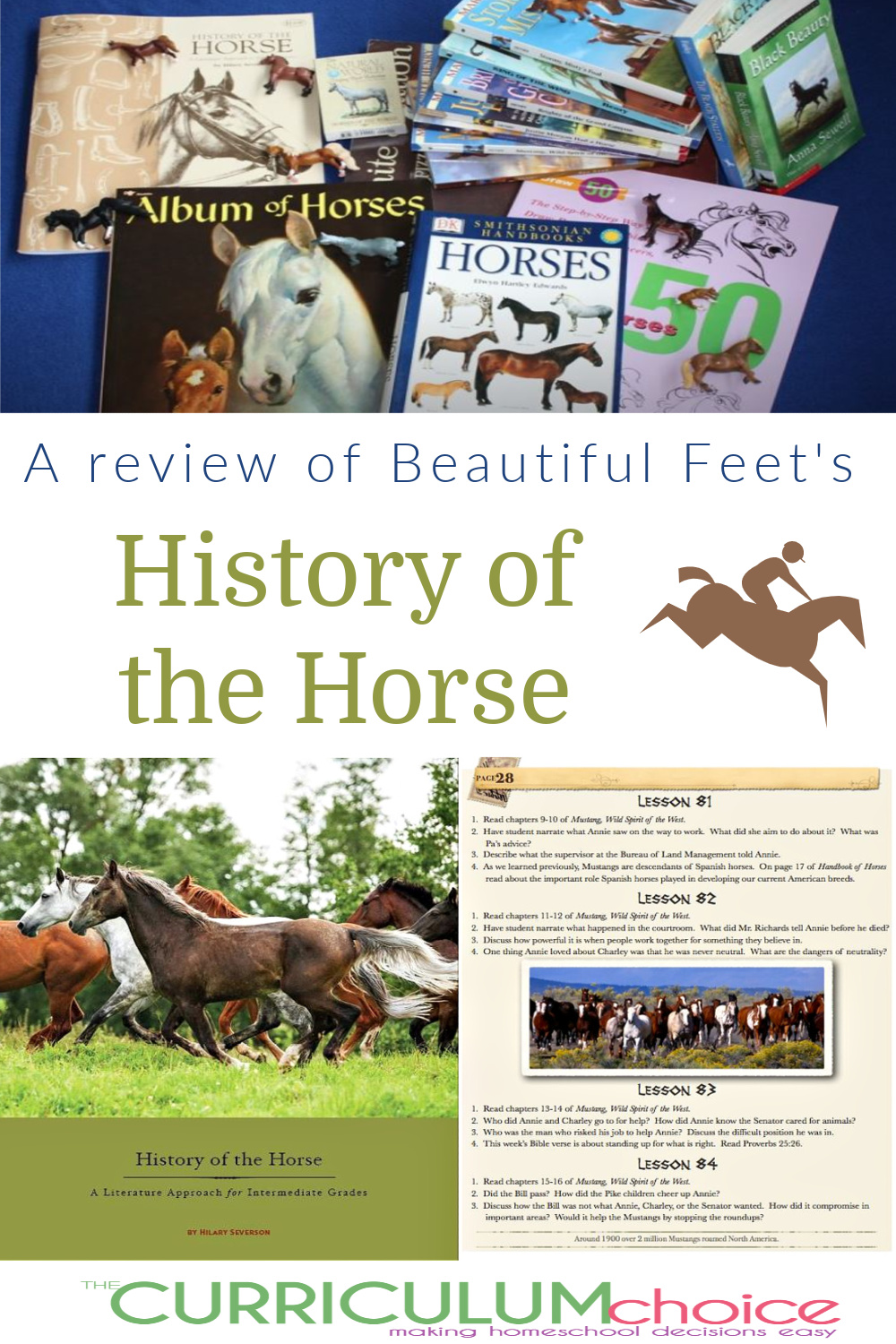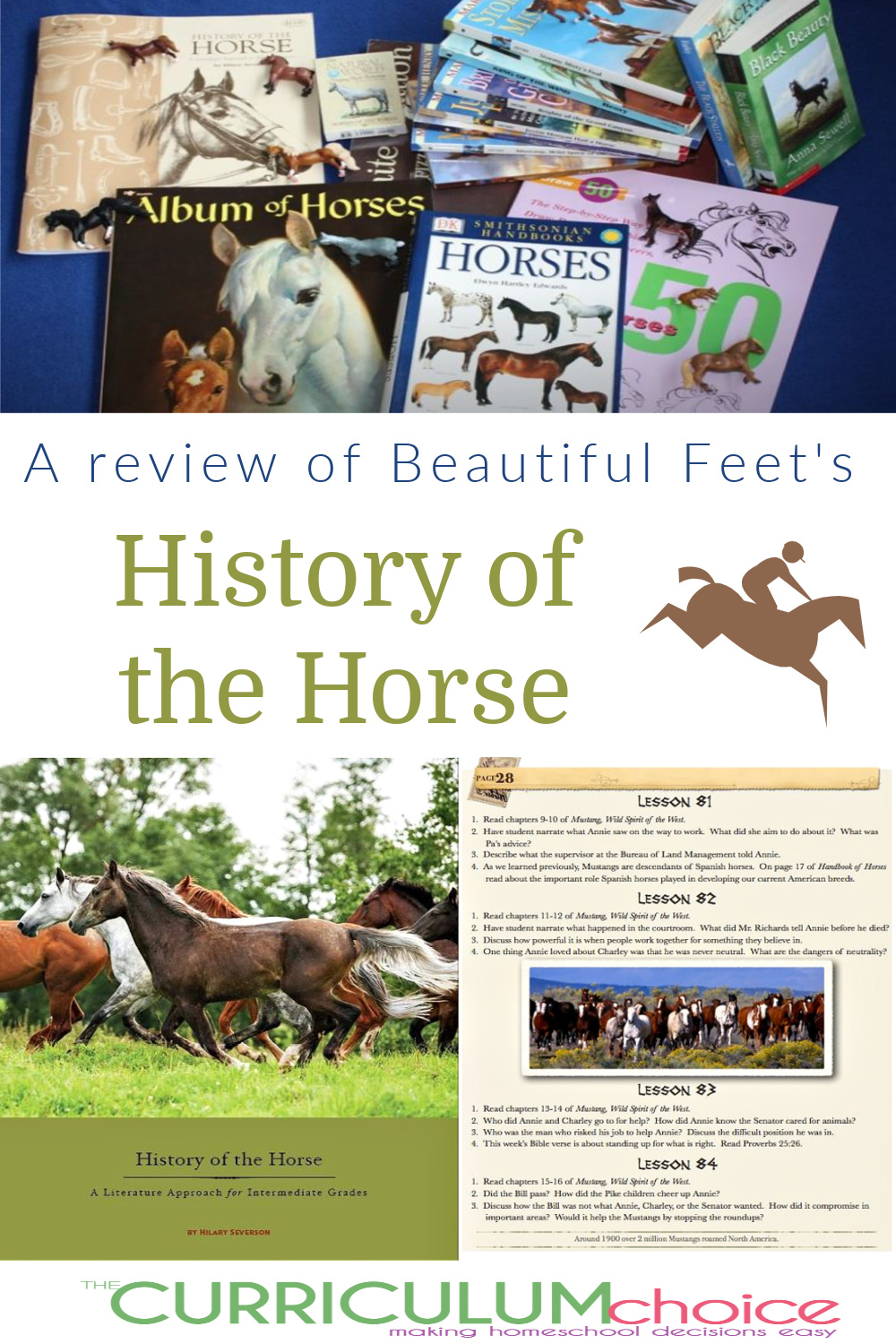 Adding wording here to cut and paste: Affiliate links are used on this website. Please see our disclosure policy for more details.
Beautiful Feet History of the Horse
The History of the Horse is a Christian, living books based unit study published by Beautiful Feet (BF) Books. I bought History of the Horse for my fourth grade daughter, and I am so pleased with my choice! It was a huge hit with her! She mostly loved the great stories and the drawing assignments integrated into the lessons. I felt it was a great curriculum for introducing her to more independent learning and research skills.
The term "history" in the title is a bit misleading. The teaching guide does order the books in chronological order, and there is information about horse breeds and the history of them. However, BF History of the Horse is not truly a history program. Since the bulk of the work is reading novels, answering questions, notebooking, sketching, researching, and writing reports, I consider this better classified as a language arts program.
The course is organized into 91 lessons. The guide recommends the student cover three to five lessons each week. However, I found that the assignments for one lesson were actually quite short. So I generally assigned my daughter two lessons each day. Doing eight lessons per week, we completed the program in about four months.
Each lesson includes a reading assignment and an activity related to it. The activity may be sketching a horse, answering some comprehension questions, researching something that was mentioned in the reading, writing a report on a famous person or event, copying a Bible memory verse, or mapping the location of the novel. Usually all of the assignments are put into a History of the Horse notebook.
You do need to know that History of the Horse is a very Christian program. Besides the Bible memory verses and copywork, many of the discussion questions are written from a Christian perspective.
Books Used with History of the Horse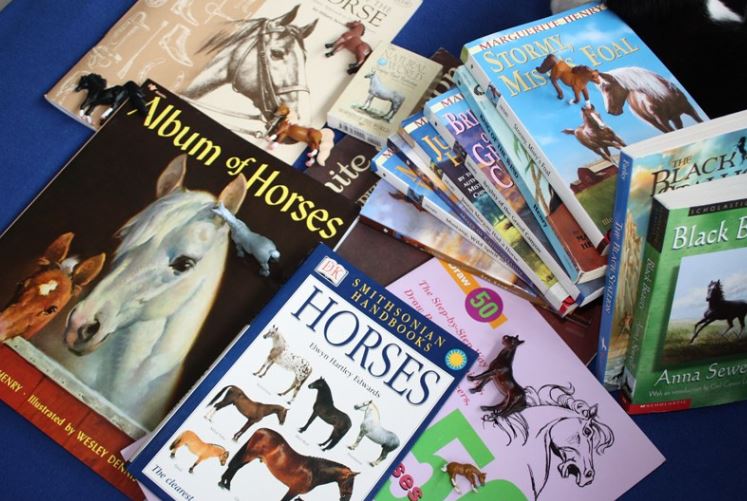 The core of the program is a set of horse novels written by Marguerite Henry:
In addition, there are Black Beauty and Black Stallion as well as three non-fiction books:
There is also a set of regular playing cards that feature images of various horse breeds. The idea is that as you play other card games, you will learn some of the names of horses and be able to identify them by sight.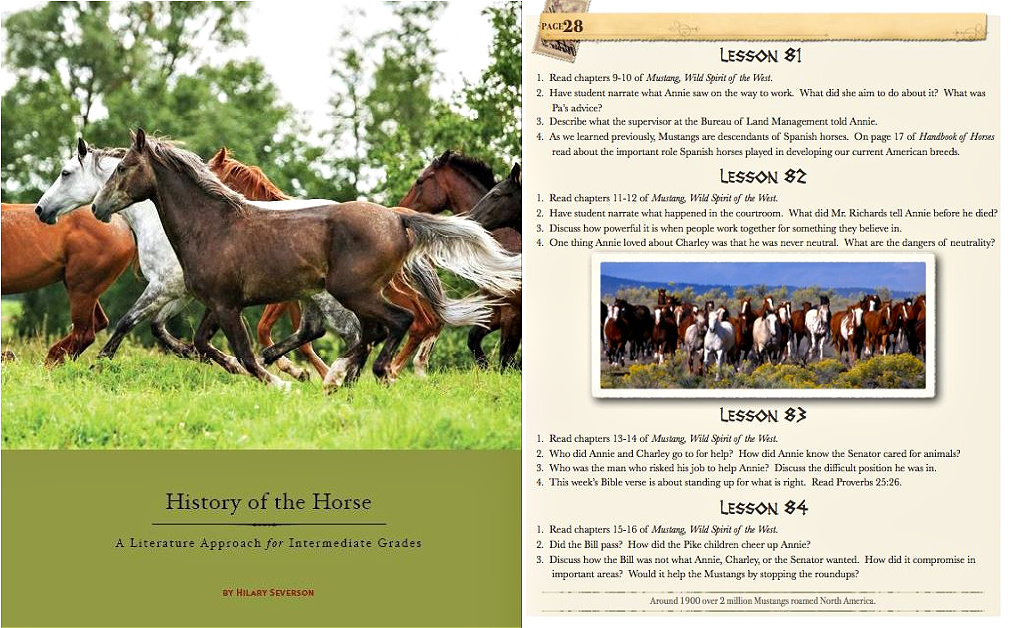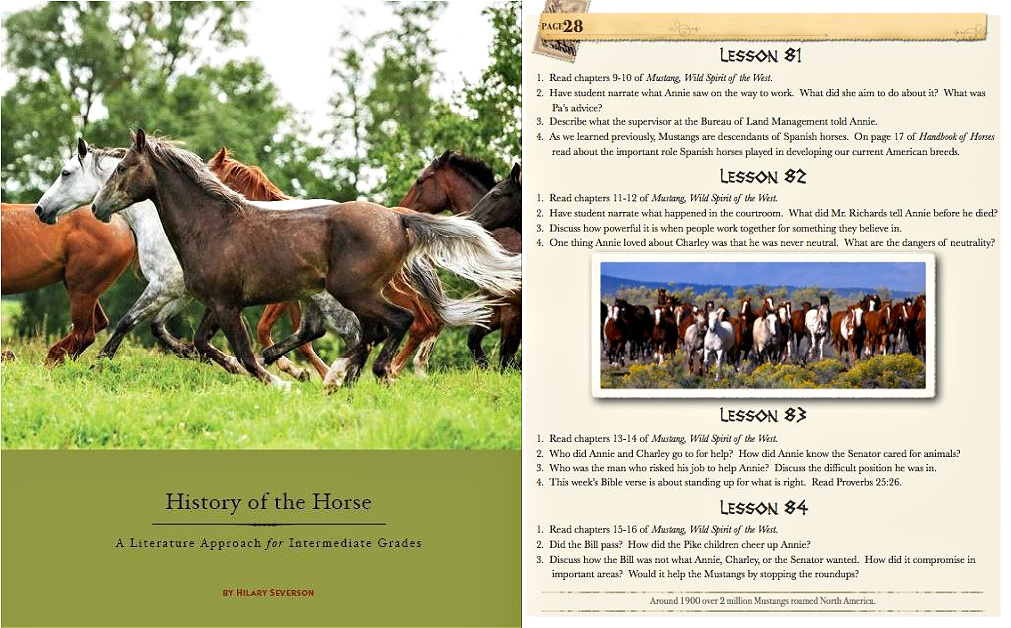 Beautiful Feet recommends this unit study for 3rd through 7th grades, but actually most of the books are written at a 5th grade level. If your child is reading comfortably at that level, she could easily do the reading assignments independently. That's how we chose to use this unit study, and it was a first for my fourth grader to read alone in her room and do her assignments by herself.
More Images of History of a Horse In Action


Be sure to check out my Flickr Set where you can see more images of my daughter's History of the Horse notebook in action!
More Beautiful Feet Reviews Here at TCC
Originally posted June 2009, written by Jimmie, Charlotte Mason flavored mom of one.