This is a collection of books specifically depicting homeschoolers and the lives they lead. I created this collection of homeschool picture books so that homeschoolers can celebrate what their school journey looks like.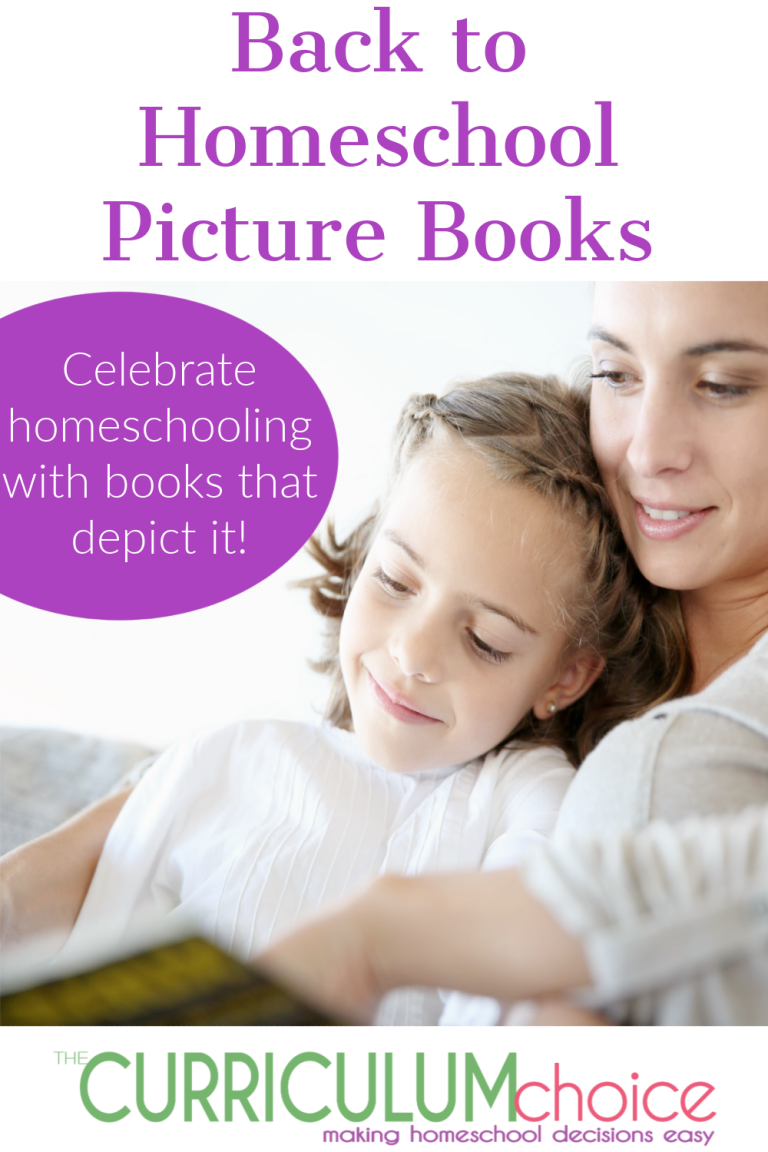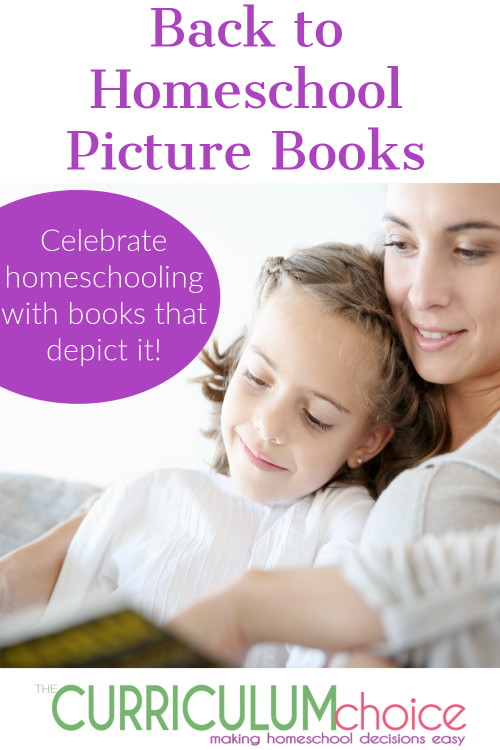 Affiliate links are used on this website. Please see our disclosure policy for more details.
Homeschool Picture Books Your Family Will Love!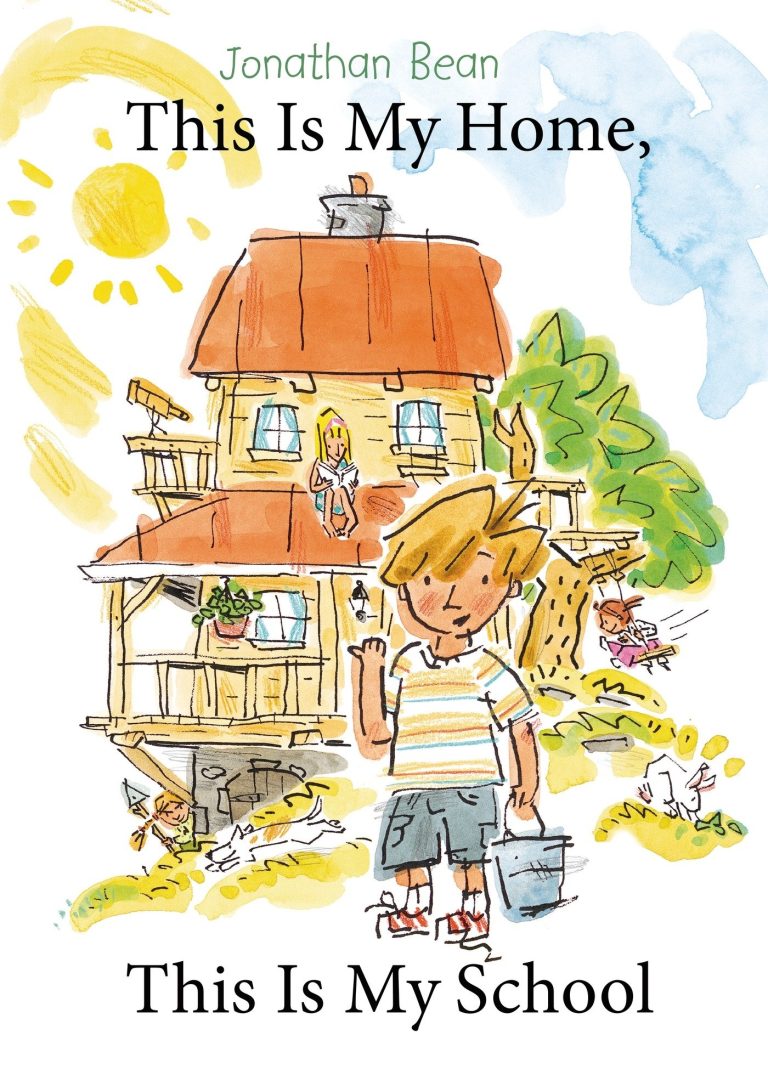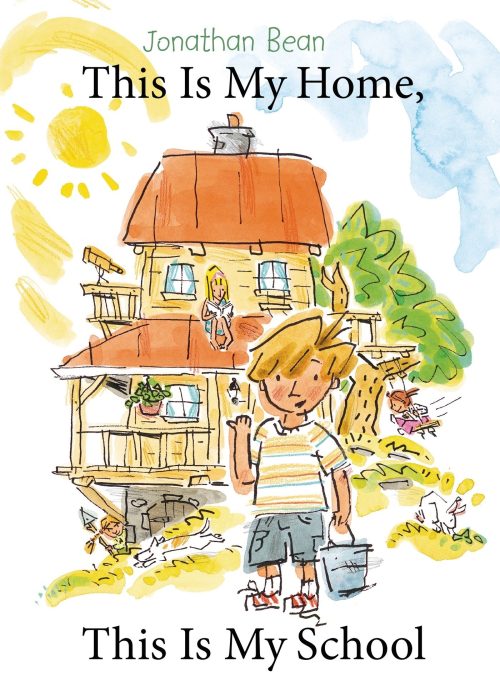 For young Jonathan and his sisters, Mom is the teacher and a whole lot more, and Dad is the best substitute any kid could want. From math, science, and field trips to recess, show-and-tell, and art, a school day with this intrepid, inventive family will seem both completely familiar and totally unique.
"The "grumpy cafeteria lady" looks familiar."
From field trips to art, shop class to astronomy class, Bean captures the essence of homeschooling in this delightful picture book.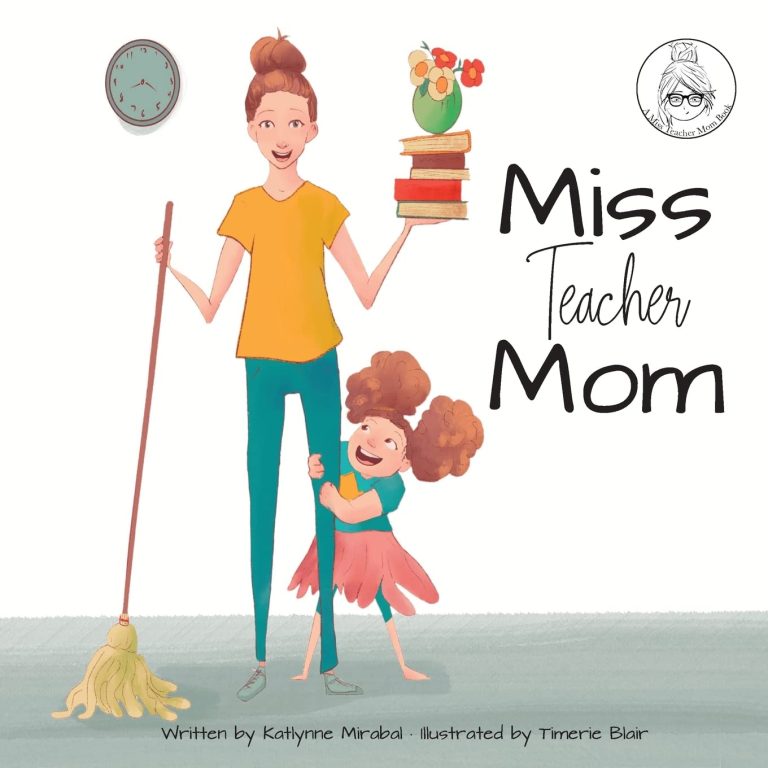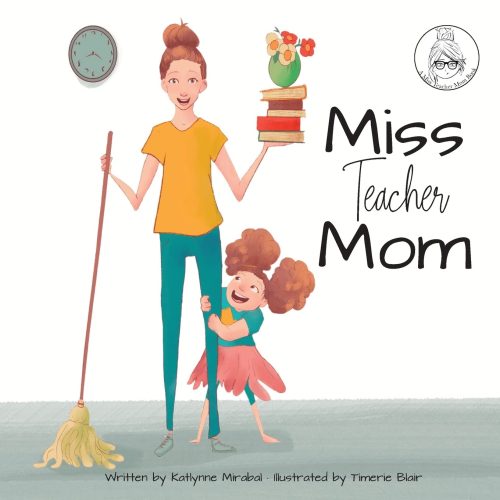 A story written from the perspective of a little girl who is homeschooled. She loves that her mom is her teacher and explains the reasons why on each page! This fun rhyming children's book takes place in the context of one day. It's a fun read with beautiful illustrations and a very positive tone. This book will help your child identify with and become excited about homeschooling and the best part- that mom is her teacher, too!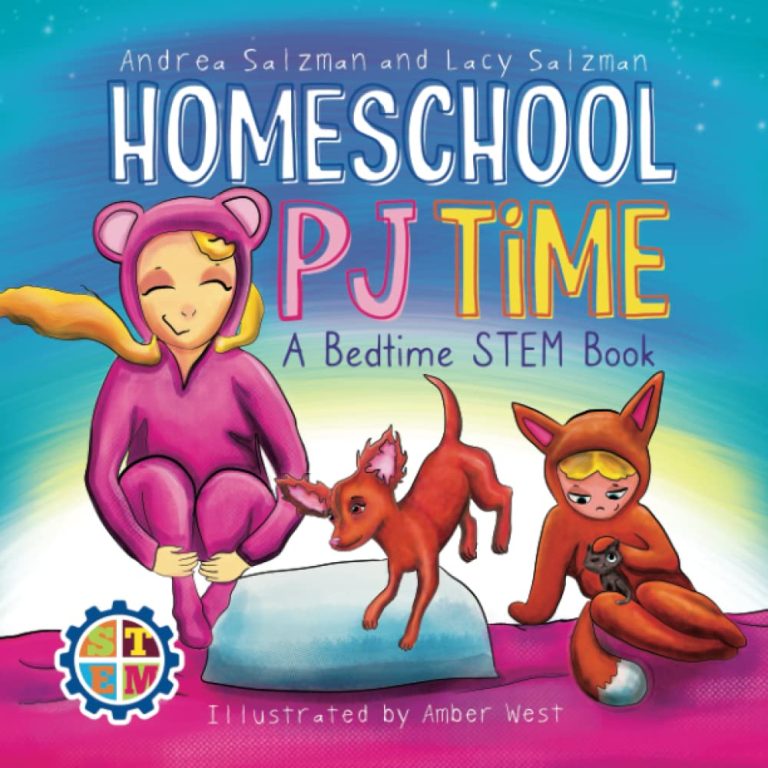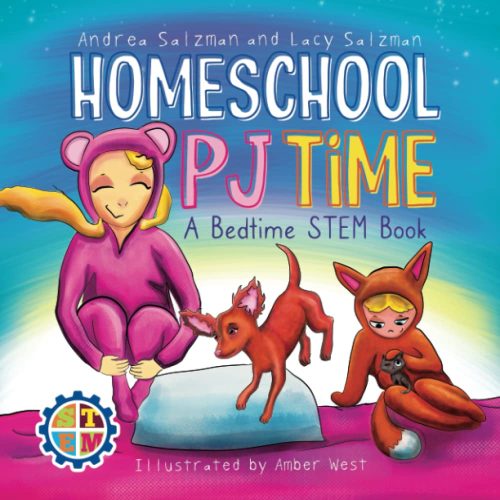 Nina Batina & her brother Wild are modeled after our favorite homeschoolers (yours). This is a rhyming book depicting the many perks and joys of homeschooling. It also reinforces STEM topics such as Newton's Laws, States of Matter, Light's Reflection & Refraction ad so much more!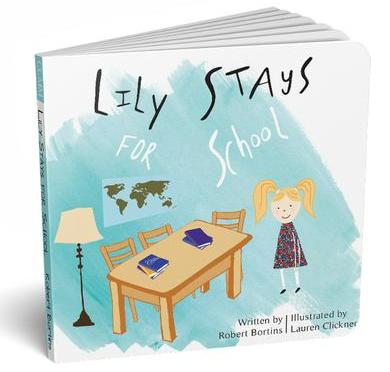 Published as a sturdy board book, it tells the child what to expect from a homeschool day.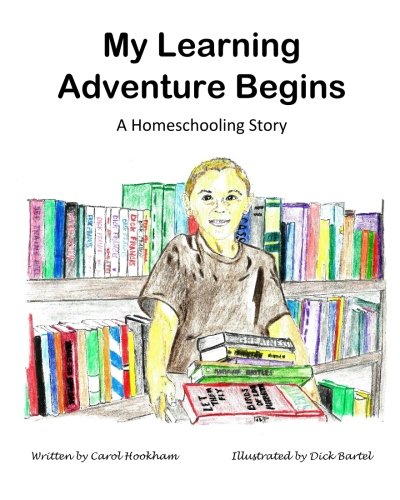 A six-year-old boy tells the story about his first year as a homeschool student. He discovers that school can be an adventure learned from a book while sitting at the kitchen table, and from other people and places as well.
With scenes from the co-op to the library sale, reading aloud and opening that box full of new curriculum, My Learning Adventure Begins illustrates a combination of different homeschooling styles (particularly the Charlotte Mason style).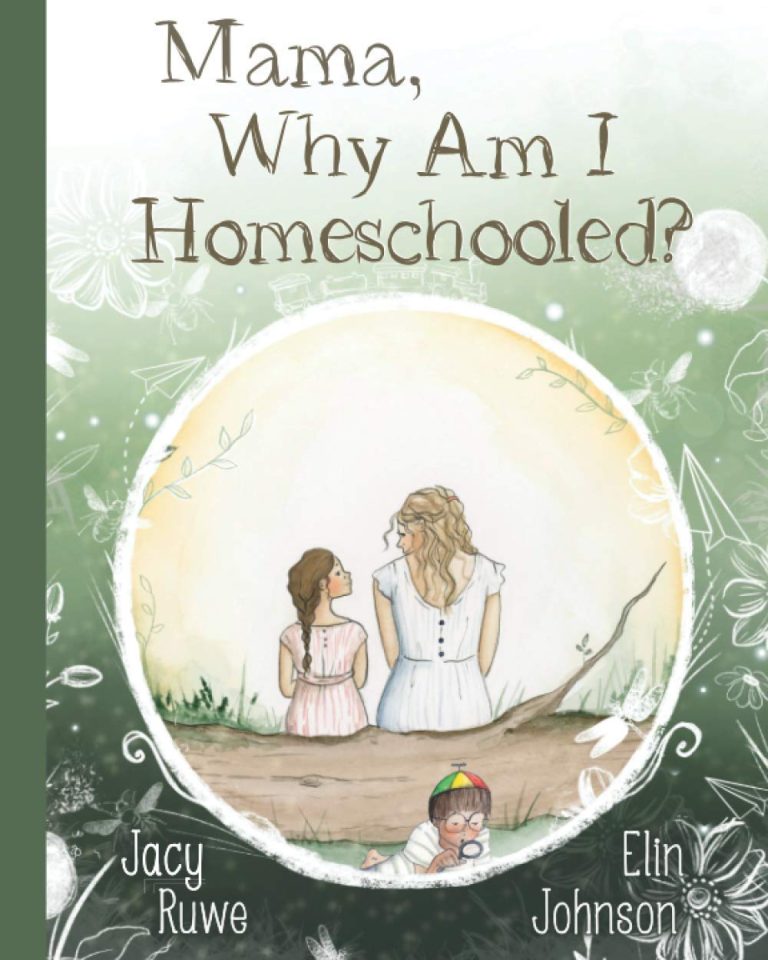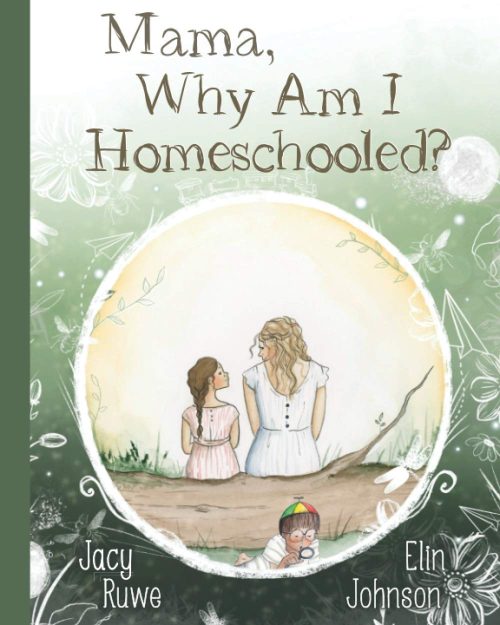 This is a question every homeschooled child asks at least once during their homeschool journey. With beautiful hand painted illustrations and rhythmic wording, Mama, Why am I Homeschooled will help answer some of the age old question for homeschooled children.
Sometimes, ditching the desk makes all the difference. In choosing to homeschool, your family gains the freedom to learn while snuggled up in a porch swing. Science lessons can take place in the garden. Math facts can be mastered in a grocery aisle. Days are spent in the company of loving family. The school bell doesn't ring until tired eyes are amply rested. The homeschool life is a simpler life. Written in patterned poetic prose, this book showcases a few of the delights that come with the decision to homeschool.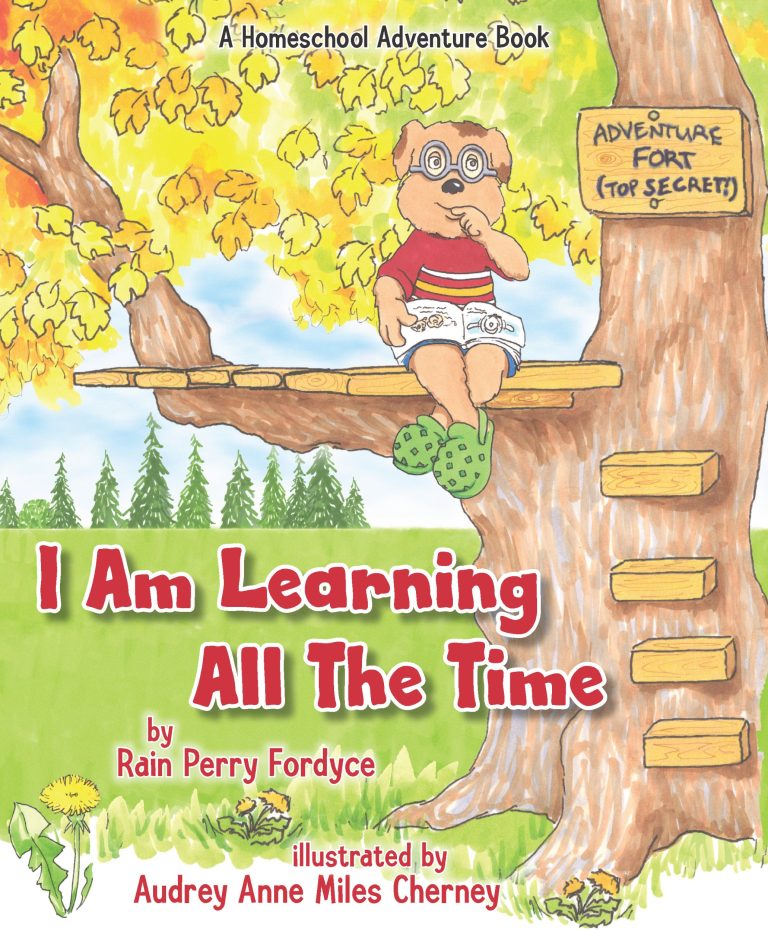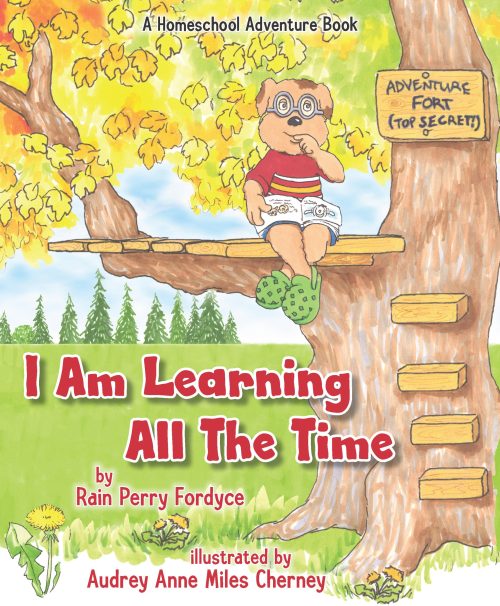 Whether your child is homeschooled, unschooled or schooled, the positive approach brings understanding and similarities into focus, creating confidence in your children no matter what your family's educational choice is. "Whatever we're doing, we always have fun. School sounds like fun, too."
5 1/2 year old Hugh and his big brother Chas walk to the park to meet friends, and the man at the bus stop asks them, "Why are you boys not in school today?" Hugh begins to ask questions about why he doesn't go to school. And he thinks about the answers as he listens and learns from the situations around him.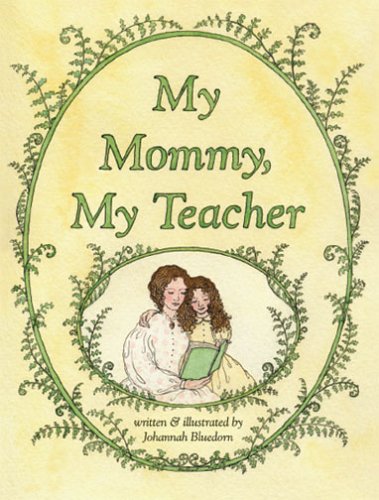 An idyllic Little House on the Prairie like story, this story from the perspective of a seven-year-old little girl never mentions the word "homeschool" but tells of an education rich in literature, geography, history, and music. Farm chores, cooking, handicrafts, Scripture reading, prayer, and meals together as a family round out a very full day on the farm.
9. Charlie Goes to School by Ree Drummond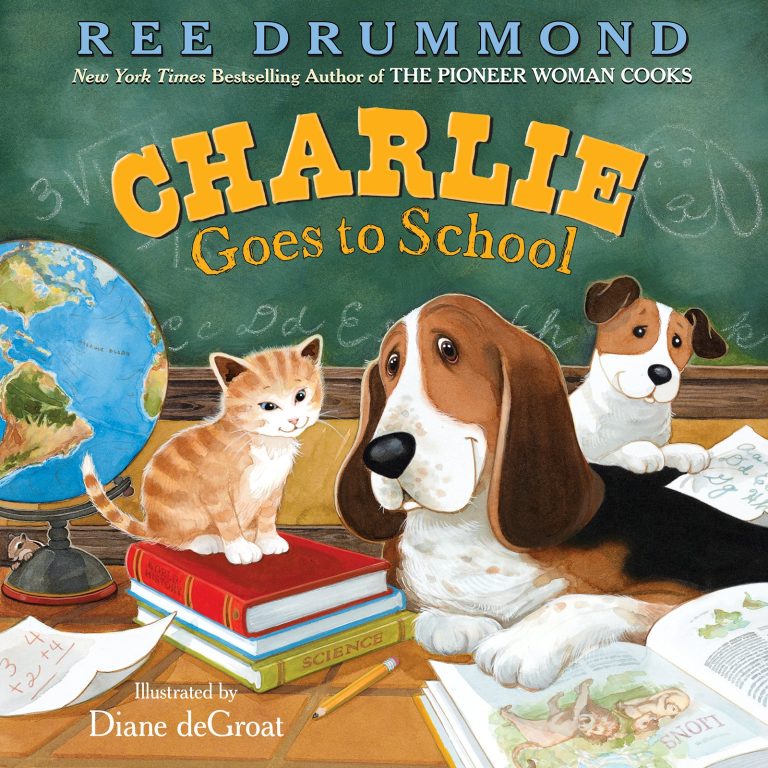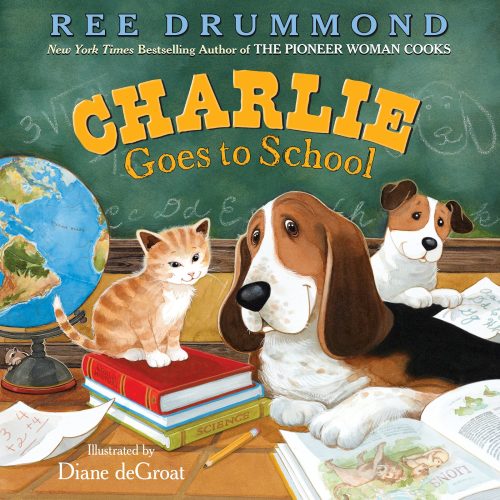 Did you know The Pioneer Woman homeschools her children? Learn about their school day from Charlie the Ranch Dog. "My family goes to school at home. It's lots and lots of fun," he says. Charlie loves math, reading time, and recess, but best of all snack time. Then Charlie decides to start his own school for the other animals on the ranch and chaos ensues!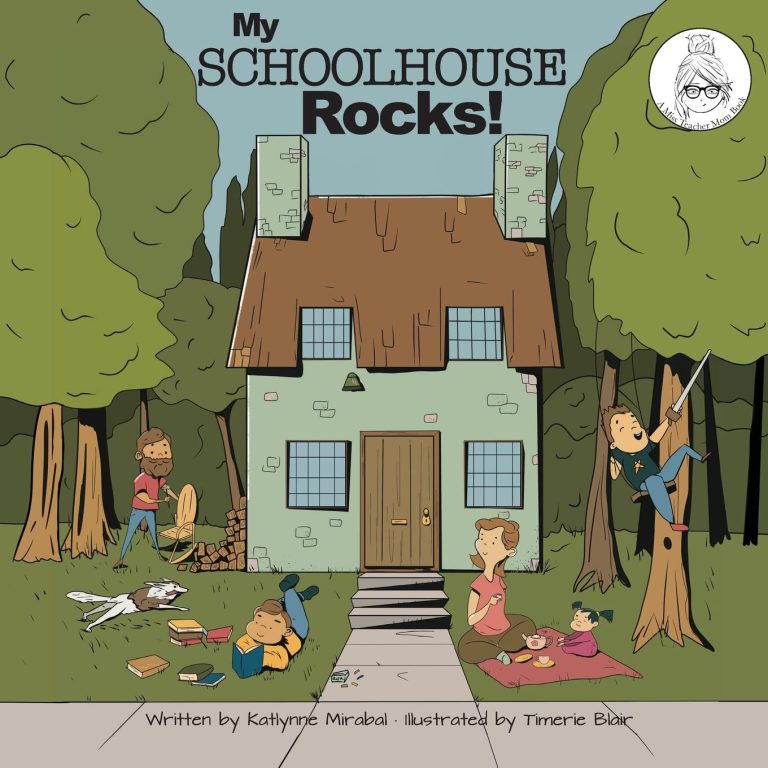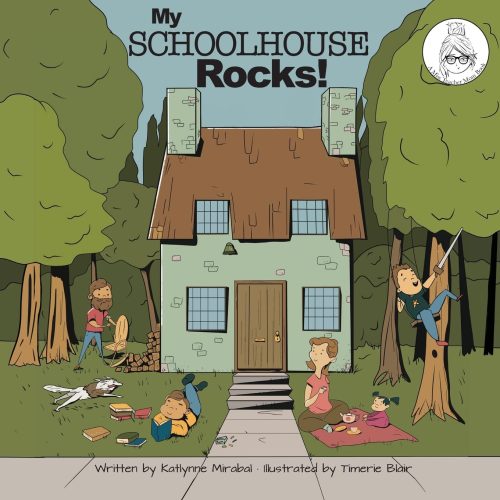 My Schoolhouse Rocks is told from the perspective of a homeschooled boy who loves being homeschooled. Throughout the story we learn all the things that he loves about his "schoolhouse." This book will help your child get excited about homeschooling and the fun you can have while learning at home!
11. The First Day of Homeschool by Kaitlin Harris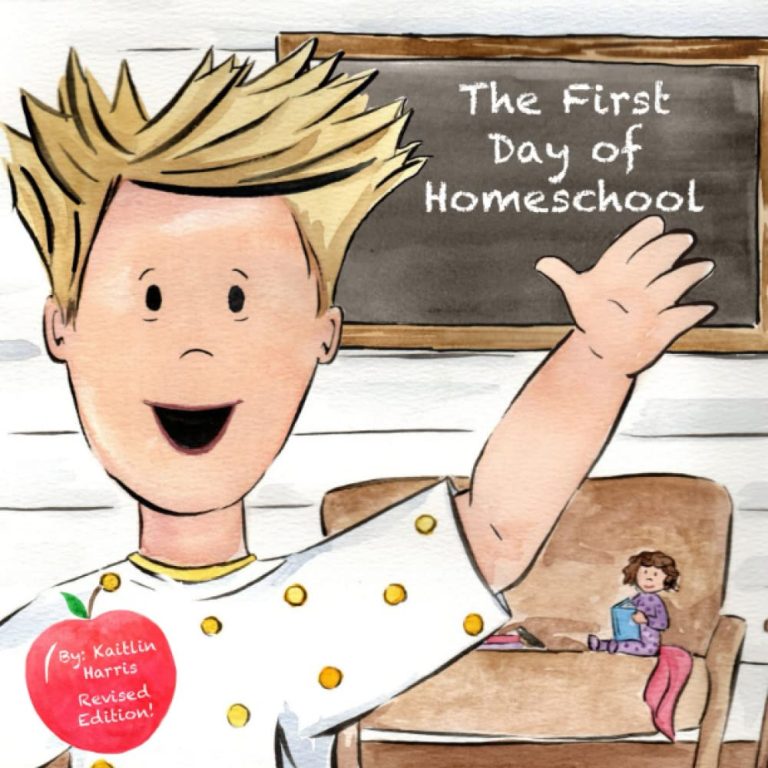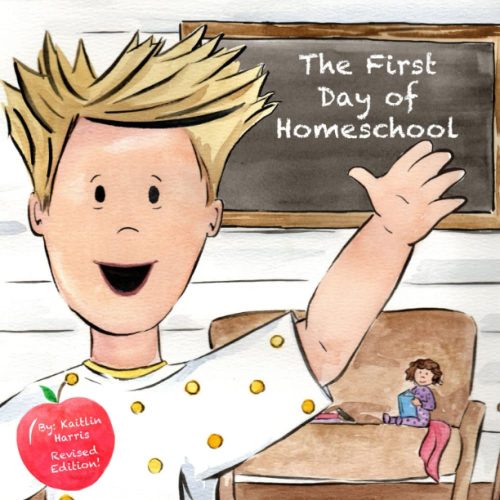 This book contains beautiful watercolor illustrations that follow an eager second grader and his younger sister through their first day of homeschool. Cinnamon rolls, bike rides, and more are all a part of the first day of school for this family! Reimagine what the classroom and first day of school look like in this story by Kaitlin Harris and celebrate going back to homeschool!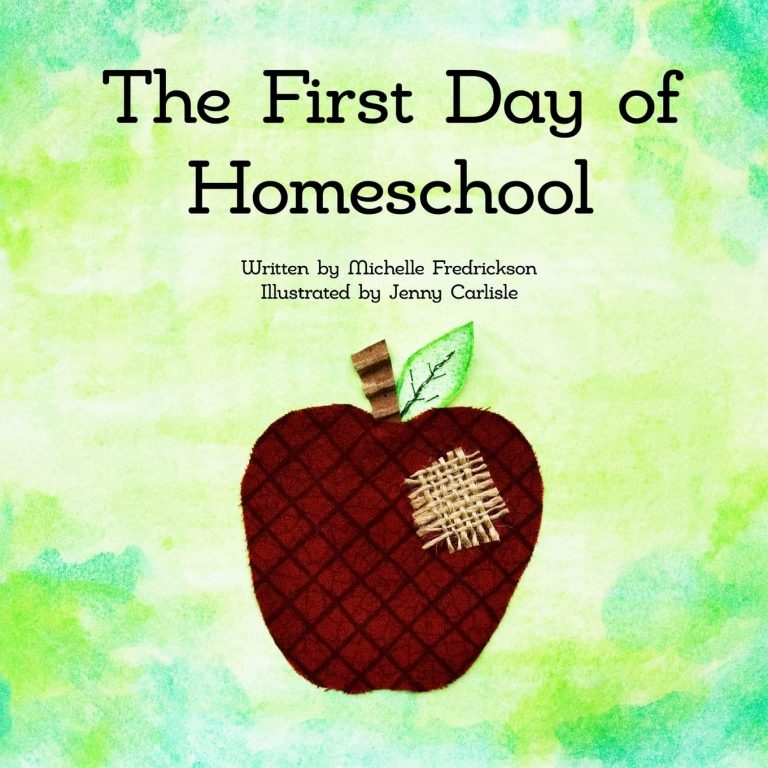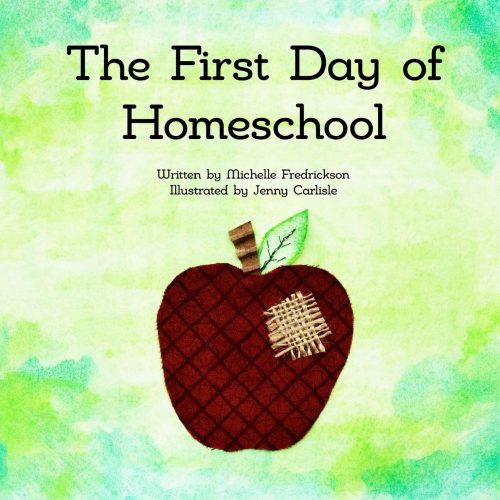 "'Twas the first day of homeschool," begins the poetic tale of a young child's return to schooling. The story weaves through the exciting first day as the family enjoys a special time of learning, helping, and sharing together – interrupted only by a mischievous visit from Homeschool Elf who hides the children's school supplies and sends them on a hunt to find the missing books, pencils, and more! In addition to the story text, younger children will enjoy trying to find the hidden Homeschool Elf peeking out from the book illustrations while older children are encouraged to interact with the story by answering questions related to the text and their own homeschool experiences.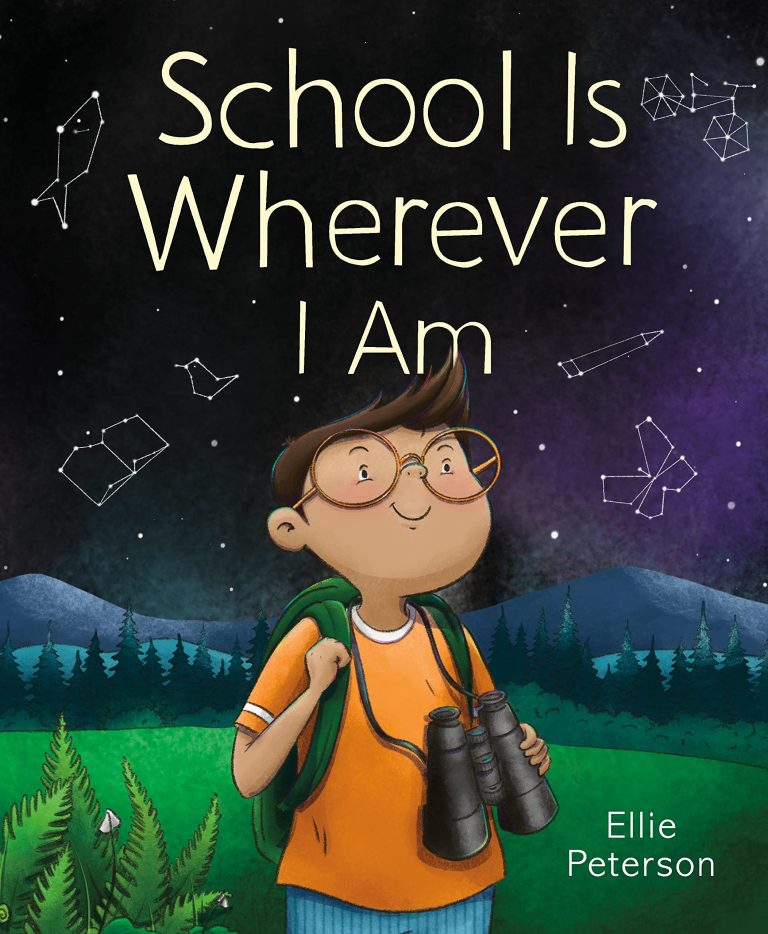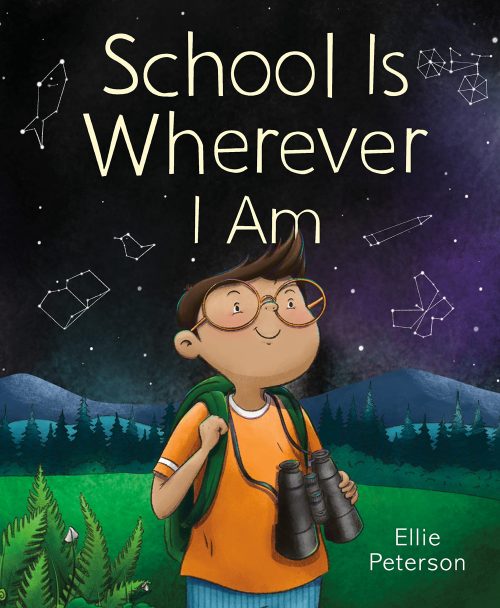 While not directly set in a homeschool, I love how this book explores the concept that learning can truly happen in any situation and wherever you are. This is even a good reminder to us homeschoolers that "home" school doesn't have to happen just within our 4 walls.
Young readers are reminded that learning can happen outside of the classroom. As a young boy considers all the reasons he loves school, he wonders where else learning might take place. Could school be in the visit to the zoo or at the aquarium with his classmates, or in the kitchen making pot stickers with his grandma? Does school have to be in a school building with other students, or could it also be alone at home or on the computer screen? Could school even be in the times when a problem needs to be solved and an apology needs to be made? Following the narrator through his day, young readers will see many ways they can continue learning outside of school.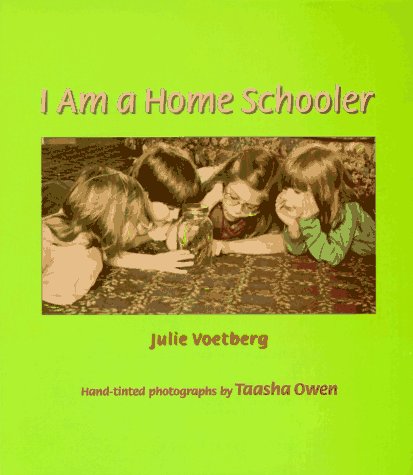 The first-person account of the author's daughter Teigen—a 9-year-old girl homeschooled on a farm in Washington state—includes chores, hay forts, dress-up, and gardening which round out her homeschool days.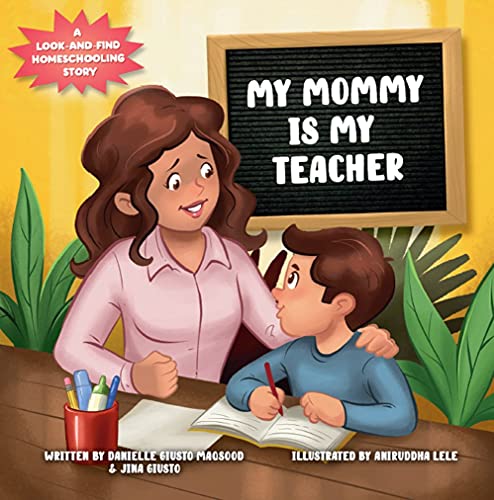 This homeschool picture book is told from the perspective of a child, discusses the many roles you play as you teach your children at home. With mommies of all shades, shapes, and sizes, children will truly enjoy finding a mommy who looks just like you in the book's pages. My Mommy is My Teacher is a look-and-find book with engagement opportunities for your children every time they turn the page.
Homeschool Book Lists By Topic: Perfect for Unit Studies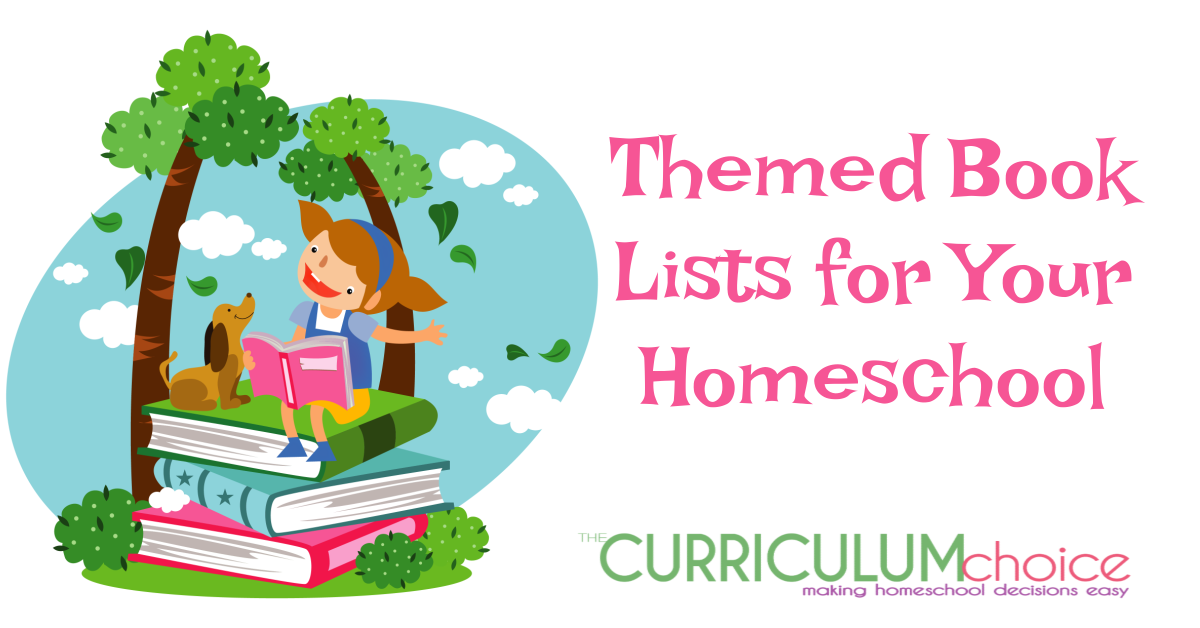 Be sure to check out our Themed Book Lists for all your holiday and unit study needs!
More Homeschool Fun Just In Time For Back To School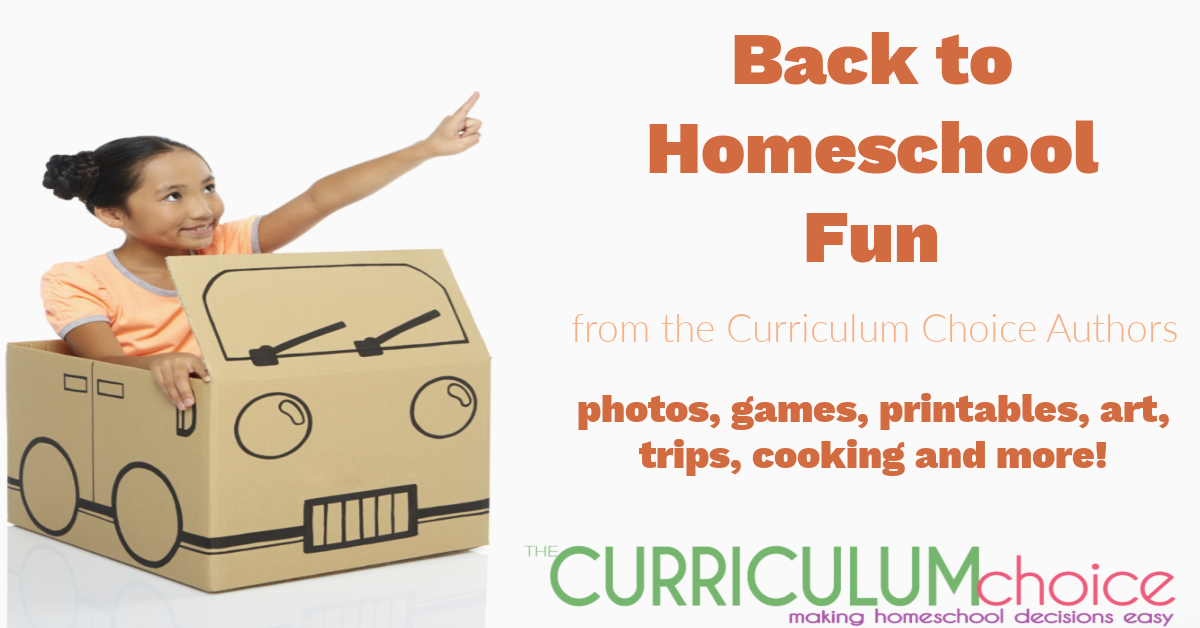 Do you have a favorite back to homeschool tradition — maybe a favorite meal for the first day or taking photos to remember the start of a new school year?
The fun doesn't have to stop with the back to school celebrations, be sure to add interesting activities through the year to keep things interesting. Remember, kids learn best when they are engaged and enjoying what they are learning. Adding games, hands-on activities, family traditions, field trips, and other creative projects will bring smiles to your kids' faces AND enhance learning throughout the year.
Here are some of our favorite suggestions for filling your school year with special memories and Back to Homeschool Fun!