Packed up Christmas lights and cleaned-up confetti means the dawn of a new year. Plan ahead to be intentional with these January homeschool family fun ideas that will fill in the spaces. Fill the blanks with family activity, revelry and celebration in the new year.
Make the most of every minute this year with the ones you love to create lasting memories, special moments that will be treasured long after the calendar flips to yet another year of the decade. Use some of the silly, but actual, celebrations below or create unique family ones to make every day a holiday. Here are five January homeschool family fun ideas.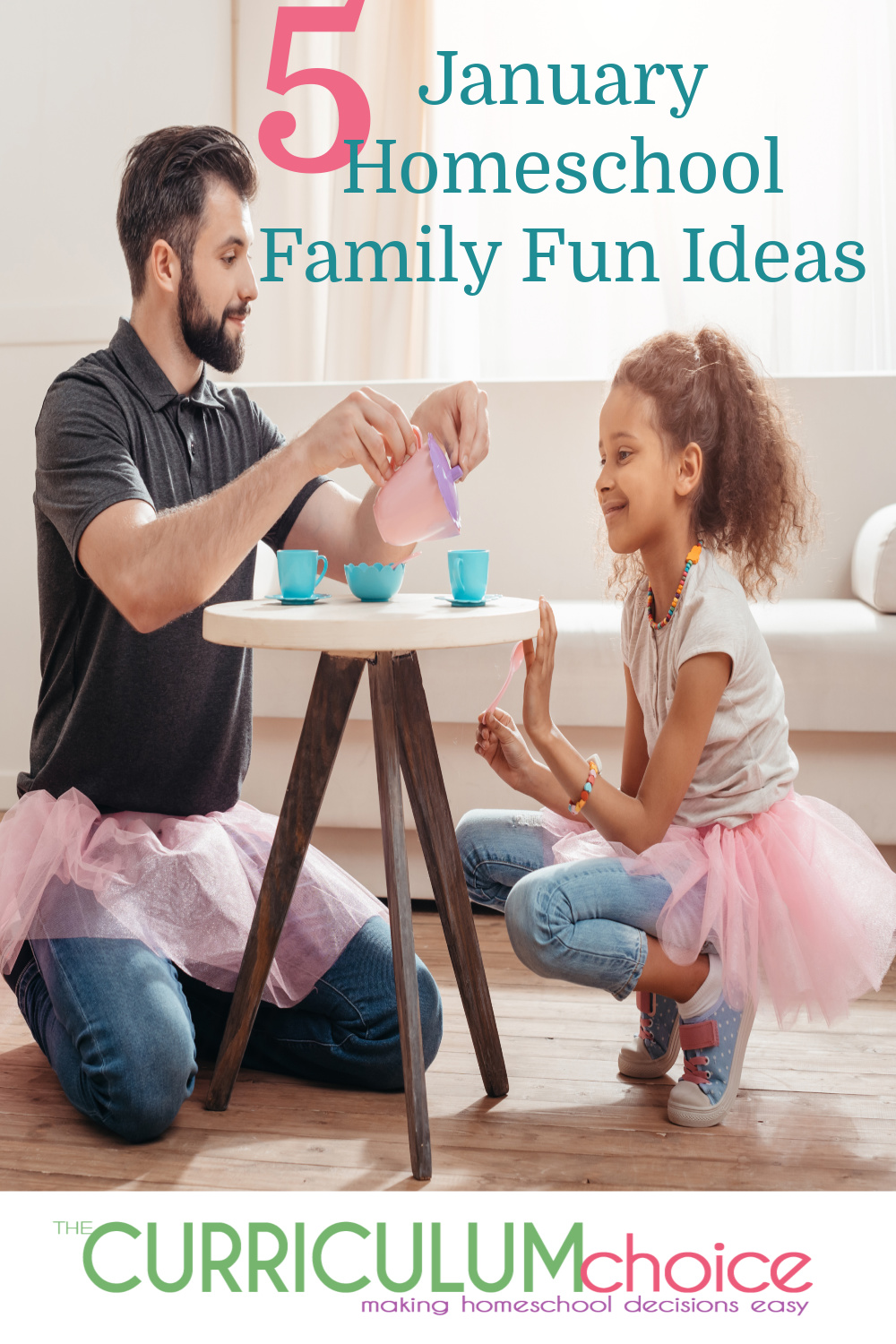 Affiliate links are used on this website. Please see our disclosure policy for more details.
5 January Homeschool Family Fun Ideas
Measure Your Feet Day

Who knew there was such a silly holiday?
Recycle old, previously-read newspapers by placing them on the floor for the activity.
Have each family member take a turn standing on the newspaper, barefooted, and let another family member trace around the person's foot with a washable marker.
Once everyone has stepped onto the paper for tracing, use a ruler or tape measure to get accurate measurements of each person's foot.
Who has the longest foot? Which family member has the widest foot? Whose toes are longer?
Cover the measured feet with shoes and head out to the local clothing store to purchase a bundle of warm, fuzzy socks. Deliver the socks to a homeless shelter or women's shelter or church clothing closet for those who might need to warm up their toe-toes this winter.
End the day's celebration by committing this timely verse to memory, a great verse to keep in mind as the new year begins: "How beautiful on the mountains are the feet of those who bring good news, who proclaim peace, who bring good tidings, who proclaim salvation, who say to Zion, 'Your God reigns!'" (Isaiah 52:7 NIV).
Hot Tea Month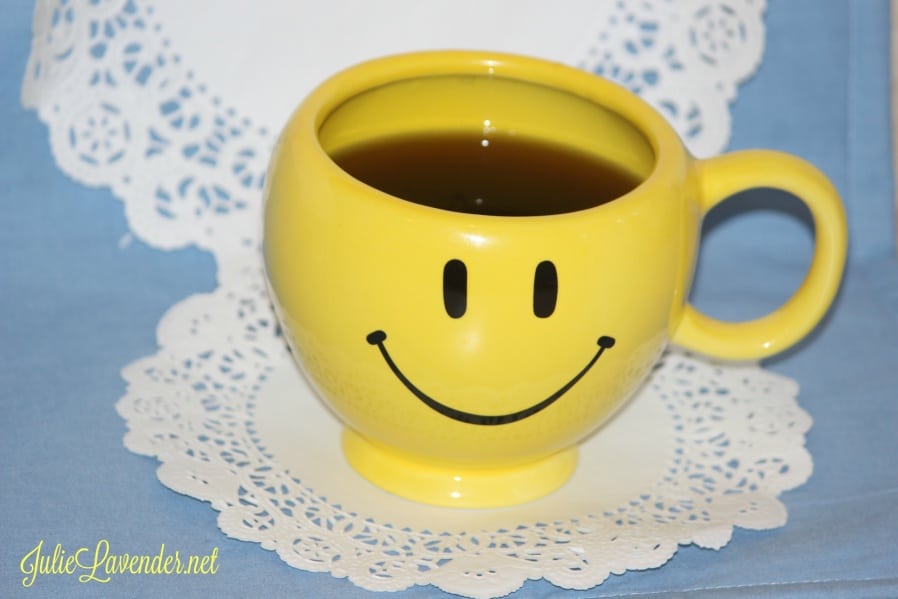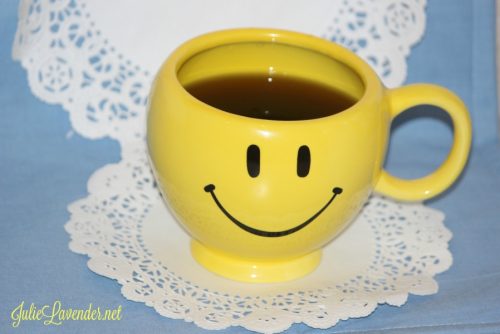 Try this fun craft to celebrate hot tea month.
Dye Handkerchiefs with Tea
Purchase inexpensive, white cotton handkerchiefs to color with hot tea for a vintage look.
Have an adult in the family add four cups of water and two tablespoons of salt to a large pot. Bring the water to a boil. Remove the pot from the hot burner and immediately drop in four tea bags (with the strings removed).
Allow the tea to steep for thirty minutes and cool down.
Again, have an adult carefully remove the tea bags with tongs and toss the used bags in the trash.
Then, with supervision, let the kids drop two or three handkerchiefs into the pot and use a wooden spoon to press them into the water, submersing them completely. Swirl just enough to make sure all of the fabric is covered.
Soak the cloths for ninety minutes.
Memorize this verse while waiting for the handkerchiefs to soak: "So, whether you eat or drink, or whatever you do, do all to the glory of God" (1 Corinthians 10:31 ESV).
Remove the handkerchiefs from the tea mixture and rinse with cold water.
Soak for ten minutes in a bowl that contains cold water and one tablespoon of vinegar. (The vinegar is optional, but helps the color set in better.)
Remove and rinse again, then dry the handkerchiefs in a sunny place outside.
When the cloths are completely dry, place several unused tea bags in the center of each handkerchief, gather the edges together and tie closed with a pretty ribbon.
Give the tea gifts to friends or neighbors with a note to celebrate hot tea month.
Old Rock Day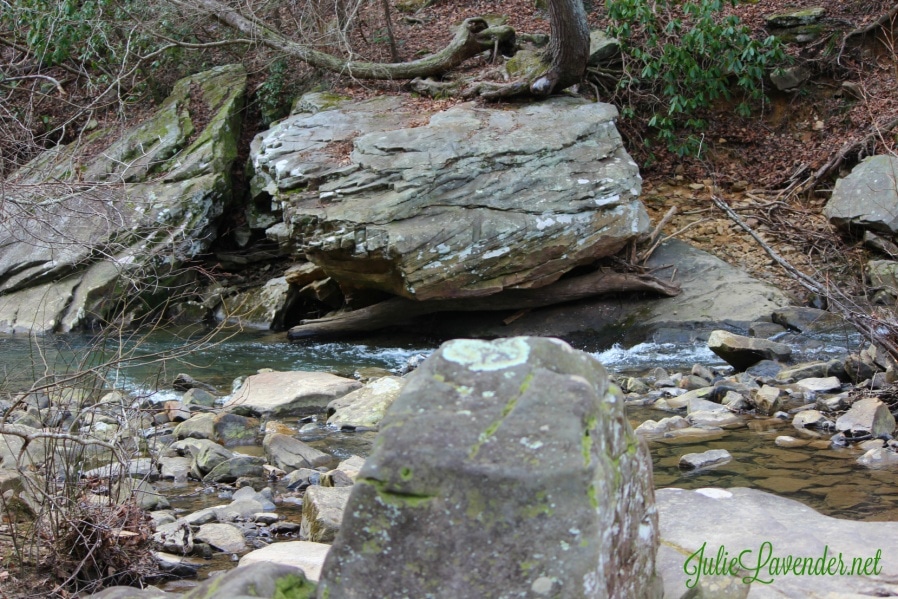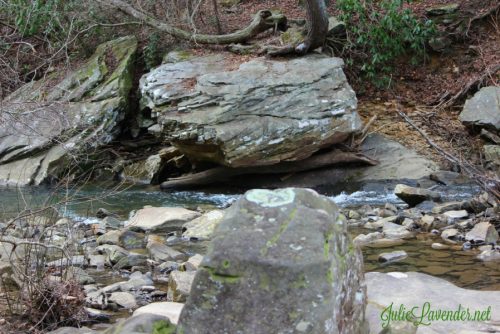 Take a family stroll on a beautiful winter day and look for rocks and pebbles and stones. Or take a drive to a nearby park in the mountains and look for huge, old boulders along the path of your walk.
While walking, practice saying this verse aloud until each person has it memorized: "There is no one holy like the Lord; there is no one besides you; there is no Rock like our God" (1 Samuel 2:2 NIV).
Collect a few interesting rocks to take home and maybe consider starting a new family hobby – rock collecting.
Balloon Ascension Day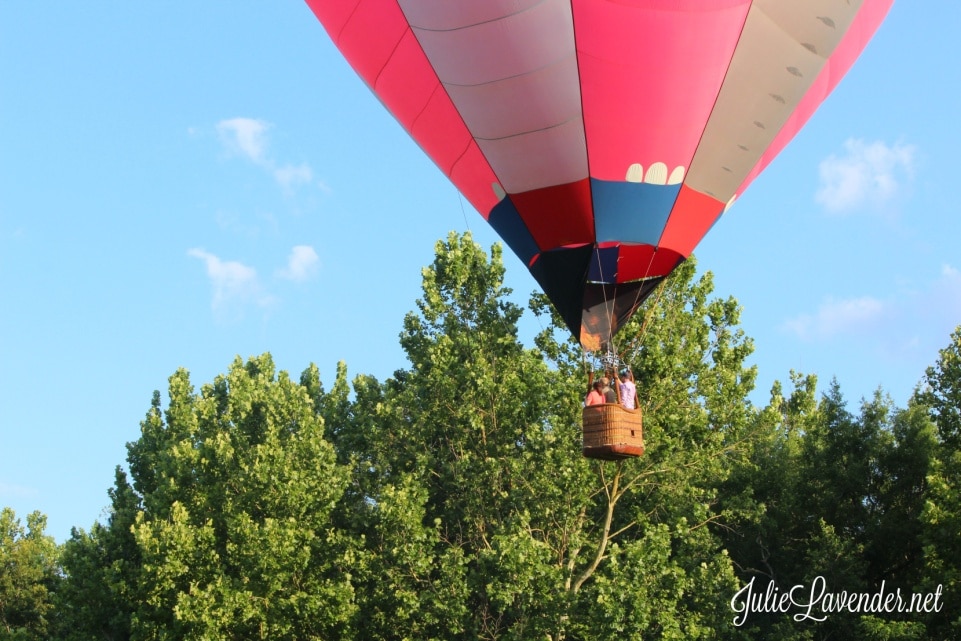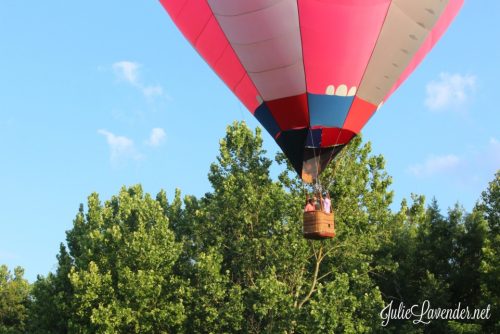 Celebrate the anniversary of the first hot air balloon excursion in 1793 with some balloon games indoors.
Inflate a balloon for each family member, age-appropriately, of course, and tie the ends closed.
In a room with lots of open space, play a bopping game to see who can keep a balloon in the air the longest.
First, try bopping the balloon with both hands. The person whose balloon touches the ground last is the winner.
For the next round, use only one hand, but each person has to use their non-dominant hand for bopping.
Then try a round of just using one finger or an elbow or one knee.
How about trying an ankle or one shoulder?
If the opportunity presents itself this year, visit a hot air balloon festival with the family and take lots of photographs, too.
Commit this verse to memory to celebrate the day: "neither height nor depth, nor anything else in all creation, will be able to separate us from the love of God that is in Christ Jesus our Lord" (Romans 8:39 NIV).
International Hot and Spicy Food Day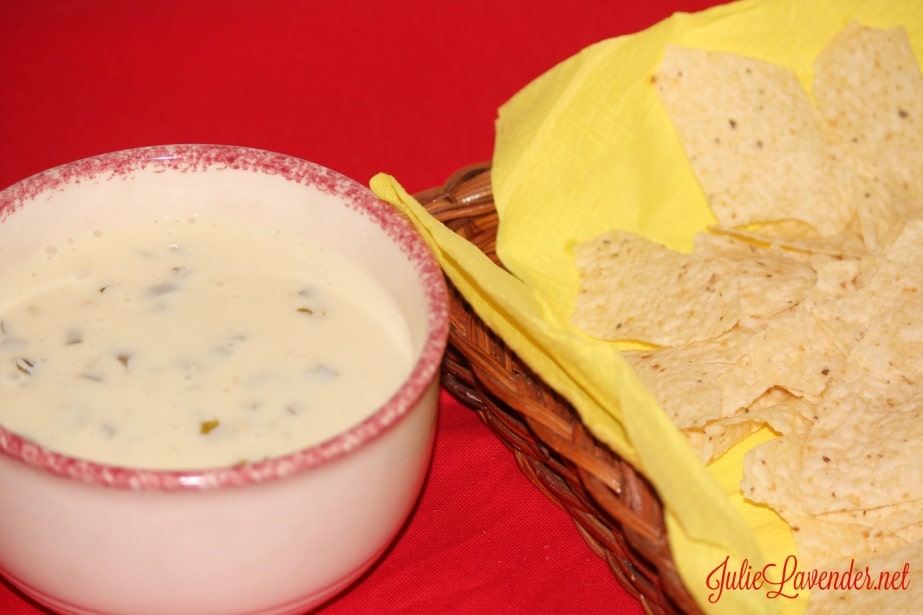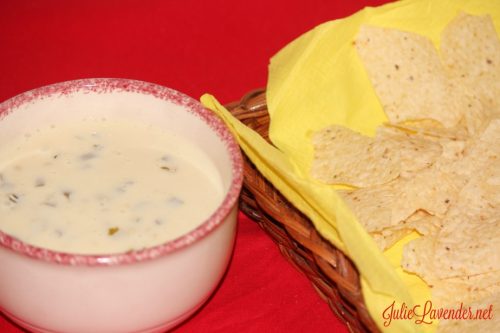 Work together in the kitchen to make this spicy appetizer recipe for a cold evening.
Chicken Enchilada Dip
To prepare Chicken Enchilada Dip, shred one pound of cooked chicken breasts into fine pieces.
In a medium-sized bowl, combine the shredded chicken, one eight-ounce package of softened cream cheese, one cup of mayonnaise, one eight-ounce package of Mexican-blend cheese, one four ounce can of diced chili peppers and one finely-diced jalapeño pepper.
Blend the ingredients well, then transfer the mixture to a baking dish.
Bake at 350 degrees for thirty minutes.
Though it might not have been spicy stew, Jacob did cook up a pot of warm stew. While the spicy dip bakes, read the story in Genesis, in verses 29-34, about Jacob and Esau's stew.
Once the dip cools slightly, enjoy with crackers or chips.
While the dip is baking, read together the children's book, Hola! Jalapeño by Amy Wilson Sanger and talk about other international foods your family enjoys eating.
A brand new year means a fresh slate of opportunities for family fun and festivities. A new decade holds the promise of lots and lots of family memories and adventures! Be intentional and plan ahead to make the most of every day this year with the ones you love. Happy New Year, and may God bless your family in 2020.
You might also like: