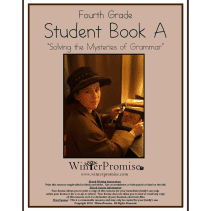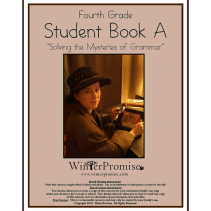 A couple of years ago we enjoyed the lovely Word Spy books. We took our time reading through them and enjoyed every minute of them. When we reached the end of both books I really didn't want my children to forget all that they had learned, so I ended up searching out a grammar programme.
After looking at a few and knowing what I wanted, I selected the Winter Promise Language Arts (WP LA). I opted for Level 4 to begin with as there are several mysteries to solve throughout the year, and I knew that would be very appealing to my children. I wasn't disappointed!
How I use it:
First off, I purchased the E-set for LA 4, 5, and 6 so before getting started I printed off books A-D and bound them up at home. I printed out my teacher's guide and bound that up separately. From there on in, it's pretty open and go.
The only changes I've made to the curriculum is that we haven't been using the writing portion. We're still very content with what we've been using for writing & rather then adding more to the plate in that area we just skipped that content.
I've been asked a few times if one can use WP LA without using a history theme. Yes, yes you can! Grammar is still grammar, it's the writing assignments that are often hinged on the books you are reading or content you are studying.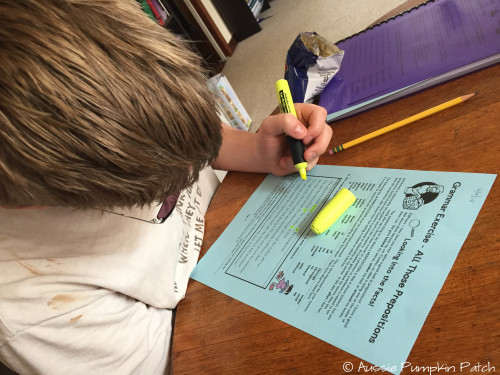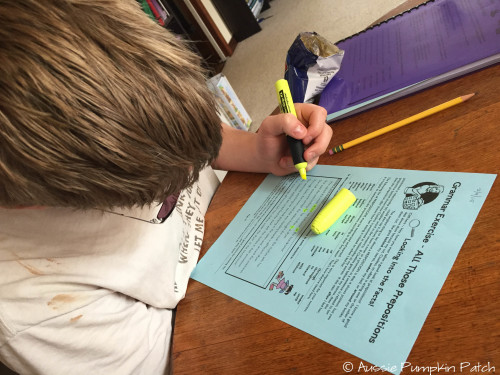 What I love:
I like that this takes a no nonsense type approach. There's no endless diagramming of sentences, it's just straight up grammar.

I like that it's very open and go.

I like that the curriculum is enjoyable for my children. My kids enjoy it and look forward to it!

I like that it can be purchased in e-format; super helpful for my child with vision problems.

We LOVE that it teaches grammar while having fun.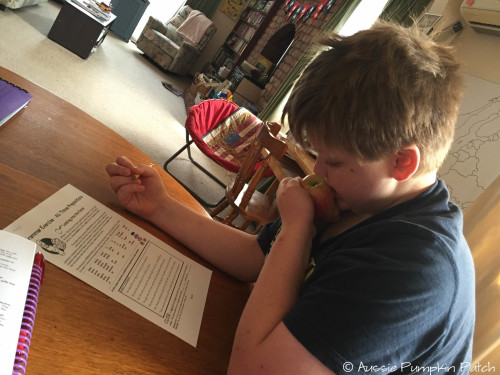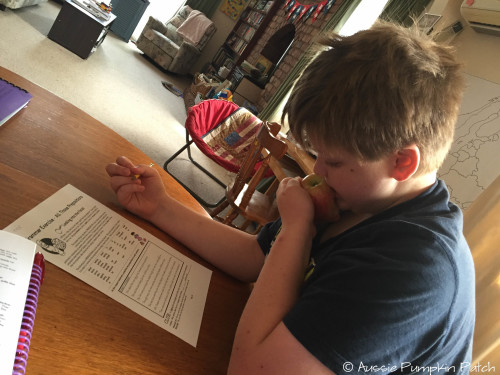 What I don't love:
The only thing I'm not totally in love with is that the readers scheduled are the same regardless of what level you purchase. It's really not a huge issue, but it did catch me off guard at first.
Bottom Line:
My kids are excited about grammar and that's always a win!
Note:
Before purchasing a WP LA level, I'd urge you to use the placement test. You can also hear more about their LA from the authors themselves over here if you're interested.