Typing is a skill I would say is required in this age of technology. If your kids aren't efficient typers it can significantly hinder their ability in this keyboard based world. Type Write Touch Typing is one of many typing resources we have shared here at The Curriculum Choice. You can find our collection of Typing/Keyboarding Resources here.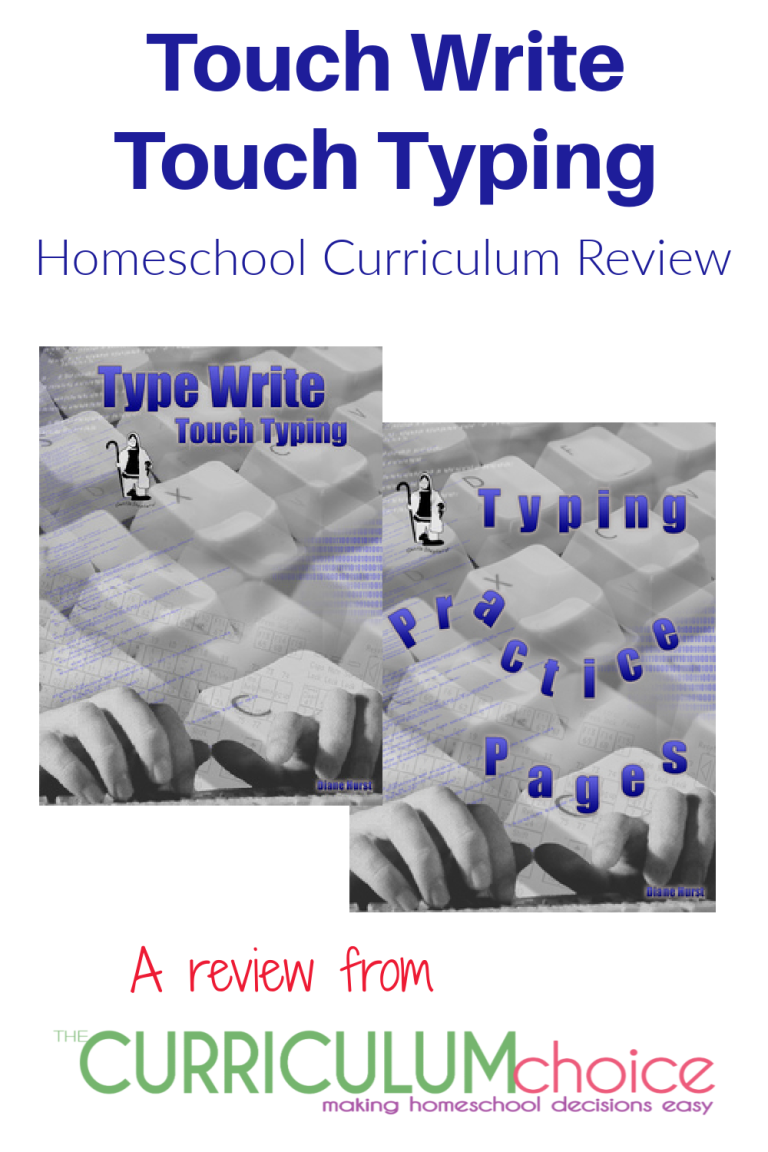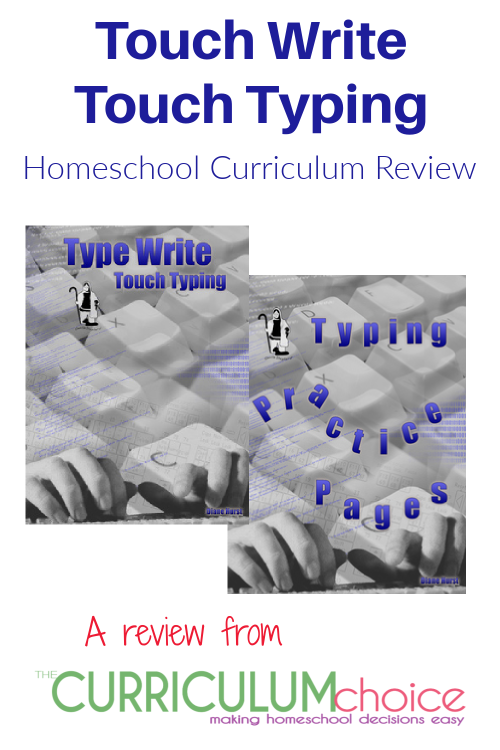 Disclosure: We received a copy of this curriculum from Gentle Shepherd in order to write a review. No compensation was received and we have expressed our honest opinions.
Besides basic reading, writing, and arithmetic, one of the most useful skills your children can learn is typing or keyboarding. If they learn this skill well, they will benefit for the rest of their lives.
Type Write Touch Typing
The program we are currently using is better than any other one we've used.
Type Write Touch Typing covers the entire alphabet and punctuation symbols systematically in half a year. Although it carefully teaches the letters, it moves ahead to sensible words as soon as possible. Most of the typing is done using real words and sentences, so that students will practice words that they will continue to use. This not only makes the course more interesting than it would be if they typed nonsense syllables, but it also builds pathways in their brains for typing those words, a process that increases both speed and accuracy.
Daily Assignments Make it Easy to Use
There's another reason I like this course. Our other typing programs required me to determine what each child would type each day, to ensure that review happened, and to monitor lesson length. But Type Write Touch Typing has daily assignments that include review and that take 5-15 minutes. All I have to do is hand this program to my girls (ages 10 and 12) and keep track of which day's lesson they are working on.
For various reasons we got behind on all of our schoolwork, so the girls have not finished this 90-day course yet. When they do, they will continue to type daily using Typing Practice Pages, which contains 90 unique lessons.
Most of the Practice Pages lessons come in pairs. The first one of each pair is an informative page on an interesting topic. The second page asks and answers questions about the topic. And the list of topics is wonderful, ranging from rainforests, deserts, and the moon, to plastic, panda bears, and racoons.
The rest of the lessons (enough for one a week for the 90 day course) are rhymes and involve tabbing and basic formatting as well as typing. Your children will be typing everything from "She Sells Seashells" and "For Want of a Nail" to riddles. I expect that our girls will go through the Practice Pages again next year, just to build their skills. In our homeschool we aim for 60 words per minute typing speed (Miss 15 is almost at 80 wpm!), so practice is crucial. These Practice Pages are an easy way to make it happen before regular schoolwork and hobbies ensure an adequate amount of typing every day.
Type Write Touch Typing and Practice Pages Make a full 180 Day Homeschool Course
Type Write Touch Typing and Typing Practice Pages can be used for a full 180-day typing course. By the end of Touch Typing, children will be able to type reasonably well, and the practice pages will ensure review while also exposing the children to interesting information. The only thing this course is missing is typing numbers and their associated symbols, but few courses teach these well.
This is a very reasonably-priced course, available from Gentle Shepherd, that you can download and begin instantly. We highly recommend it for middle school. Apparently it can be used for younger children at a slower pace; although we have no experience with that, it seems reasonable.
More Typing/Keyboarding Resources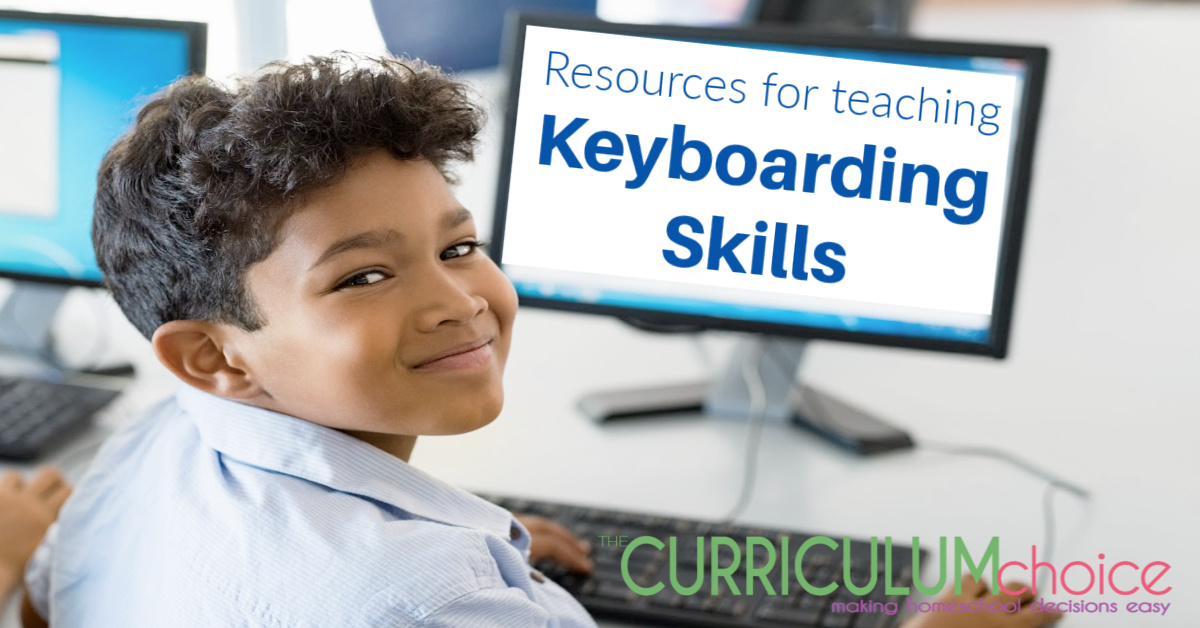 For more typing and keyboarding resources be sure to check out Resources for Teaching Keyboarding Skills!
~ Originally posted February 2013, written by Annie Kate, a Christian homeschooling mom of five, who reviews and blogs at Tea Time with Annie Kate.