Shark Week is a much anticipated event that comes along every summer. It is a yearly, weeklong grouping of shark-related shows, documentaries, and movies that air on the Discovery Channel.
Affiliate links are used on this website. Please see our disclosure policy for more details.
Super Snappy Shark Books to Celebrate Shark Week
Shark Books Just for Fun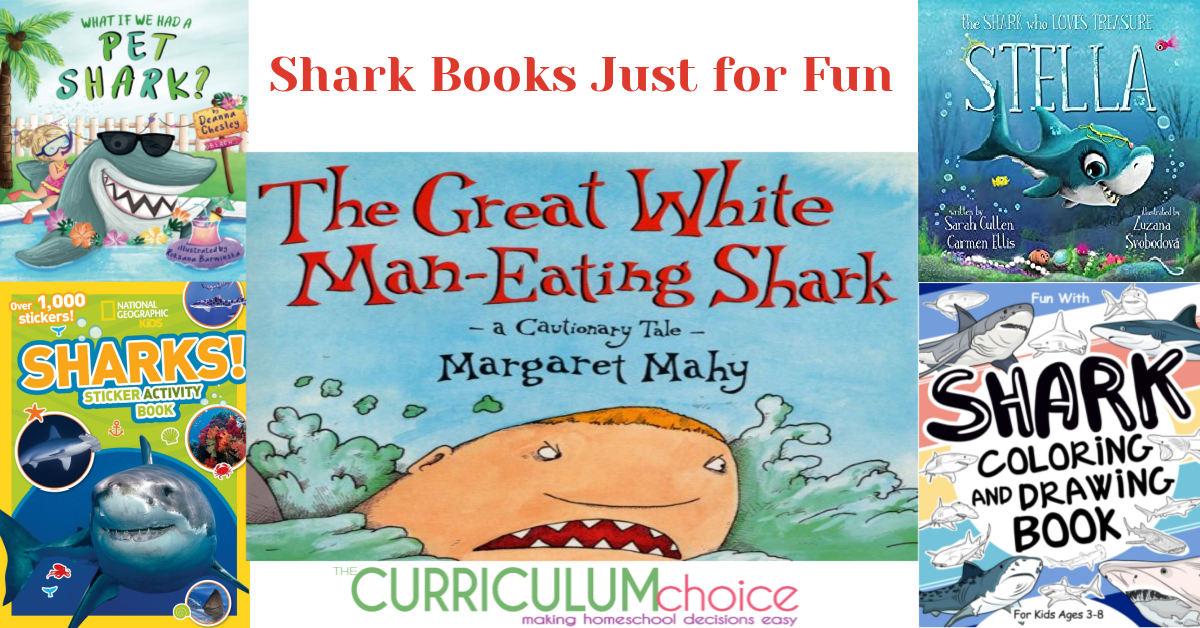 Sharks! Sticker Activity Book – packed with mazes, spelling and pattern games, drawing activities, shark facts, and more
What If We Had a Pet Shark? – This is a simple and fun rhyming books for little ones.
Stella: The Shark who Loves Treasure – Stella the shark loves to collect trinkets and treasures. One day she enlists the help of an orca and an octopus to help her find the 'Rose of the Sea'. When they find the jewels in an old shipwreck, will she keep them all for herself or will she discover the joy in sharing?
The Great White Man-Eating Shark – (While this one is older and not as easy to get, if you can get it from your library I highly recommend it. This was one of my son's favorite picture books as a child.) Greedy to have the cove where he swims all to himself, Norvin, who looks a bit like a shark, pretends to be one, scaring off the other swimmers and leaving him in happy aquatic solitude–until he is discovered by an amorous female shark.
Shark Coloring and Drawing Book – 15 Different shark species to color and draw.
Educational Shark Books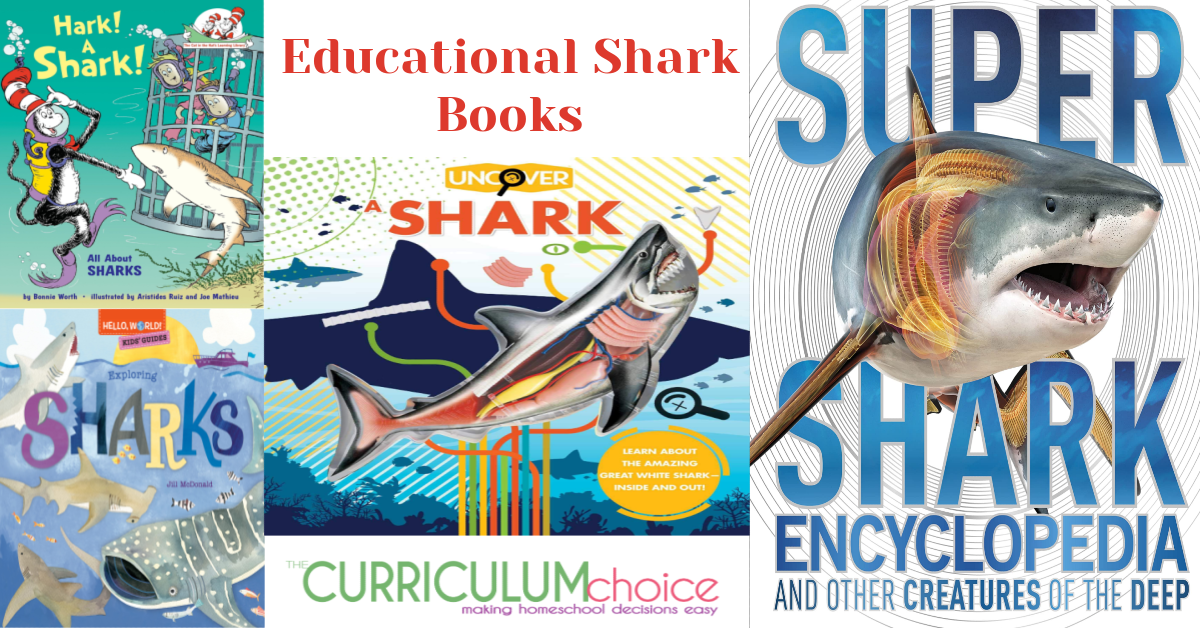 Hark! A Shark! – The Cat in the Hat dives deep in this fascinating exploration of the world of sharks. Learn about the different types of sharks, how we study them, and why they aren't so scary after all.
Hello, World! Kids' Guides: Exploring Sharks – Kids who love sharks will enjoy this lively, fact-filled, illustrated tour of the world's oceans that contains fascinating details about favorite sharks. Including statistics about each shark, with information about size, location, swimming speed, lifespan, and more.
Super Shark Encyclopedia – Uncover our oceans' secrets in this kid's book with a remarkable array of 80 sharks as well as other fascinating sea creatures that lurk in her depths! This comprehensive encyclopedia for children covers a diverse range of ocean inhabitants in mesmerizing detail.
Uncover a Shark – a detailed, three-dimensional format gives the reader a hands-on exploration of the most feared predator of the seas—the great white shark. This unique "model" can be deconstructed and rebuilt layer by layer, system by system, just by turning the page, so the reader can see how each part of the shark's body is connected to the others.
True Shark Shark Stories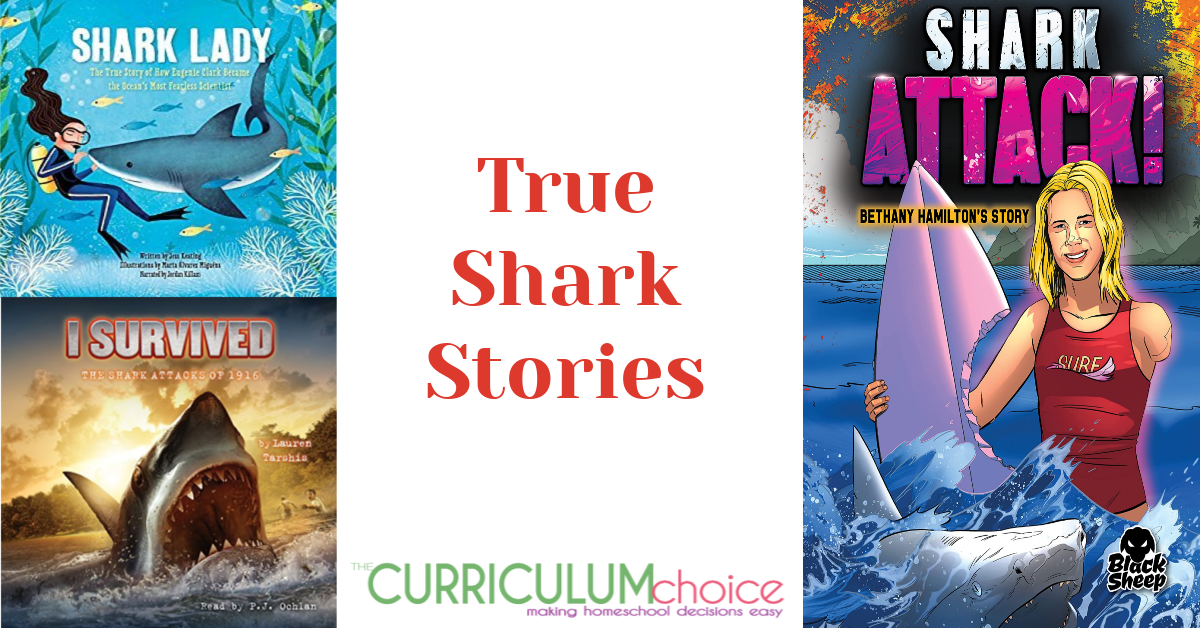 Shark Lady: The True Story of How Eugenie Clark Became the Ocean's Most Fearless Scientist – This is the story of a woman who dared to dive, defy, discover, and inspire. Eugenie Clark fell in love with sharks from the first moment she saw them at the aquarium. She couldn't imagine anything more exciting than studying these graceful creatures. But Eugenie quickly discovered that many people believed sharks to be ugly and scary–and they didn't think women should be scientists. Determined to prove them wrong, Eugenie devoted her life to learning about sharks.
I Survived The Shark Attacks of 1916 – In the summer of 1916, ten year-old Chet Roscow is captivated by the local news: a Great White shark has been attacking and killing people up and down the Atlantic Coast, not far from Chet's hometown of Springfield, New Jersey.
Shark Attack! Bethany Hamilton's Story – After she lost her arm in a shark attack, many were unsure whether Bethany Hamilton would ever surf again. But she set their fears to rest when she got back on her board only a few weeks later! Through detailed illustrations and engaging dialogue, this inspiring graphic nonfiction title tells the true story of the attack, from the shark's first contact to Bethany's return to the water.
Celebrate Sharks All Month Long!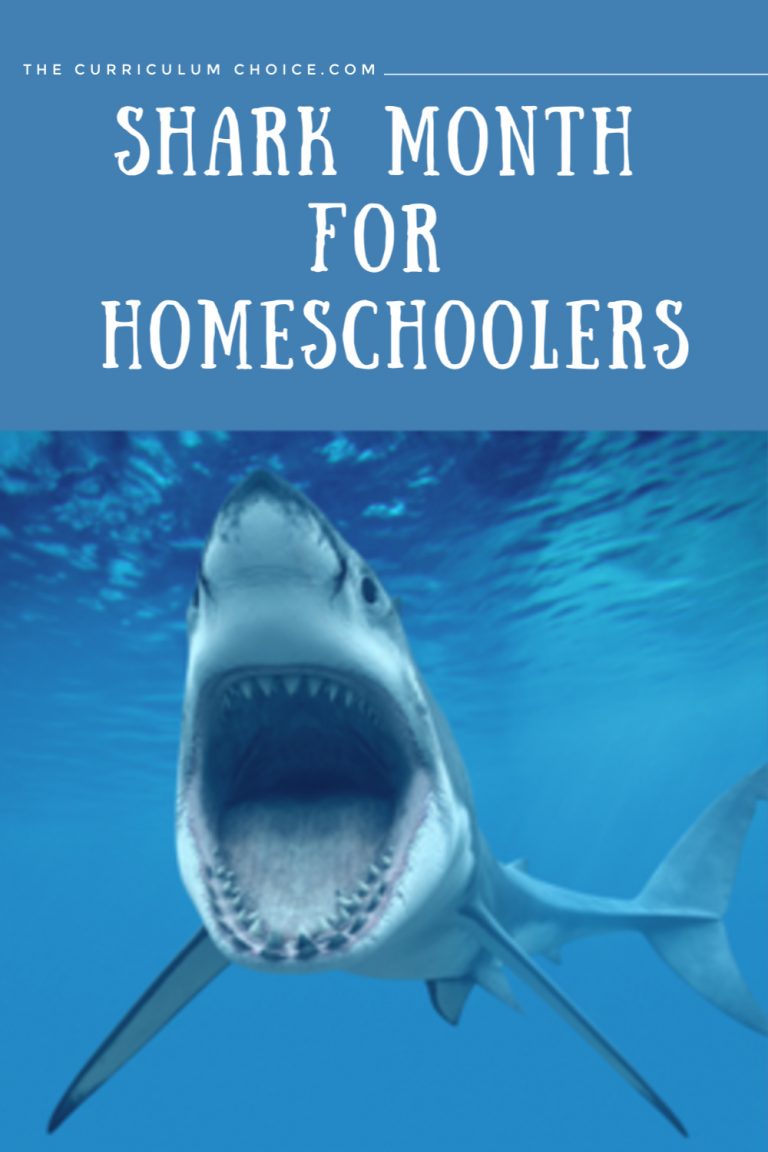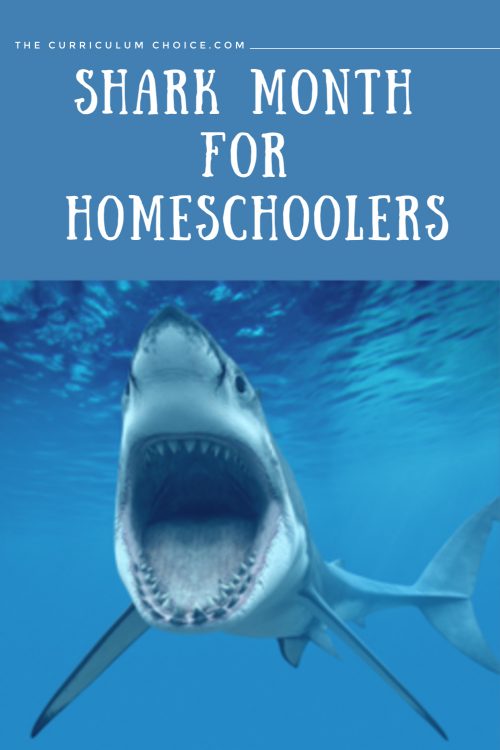 Shark Month for Homeschoolers – Here are some of our favorite shark themed units and activities along with some extra resources for putting together shark learning fun.
More Shark Resources from our Sister Sites