We picked up this really cool dichotomous key at a homeschool class we attended at our local nature center. It is a simple to use tree finder guide for identifying trees.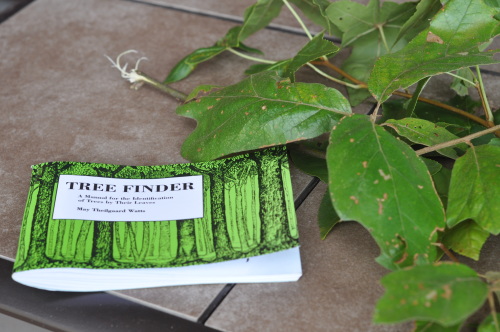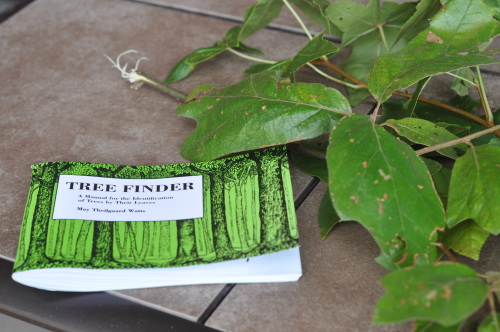 Tree Finder – Review of a Dichotomous Key For Plant Identification
This post contains affiliate links because I believe in this curriculum. See full disclosure policy for more details.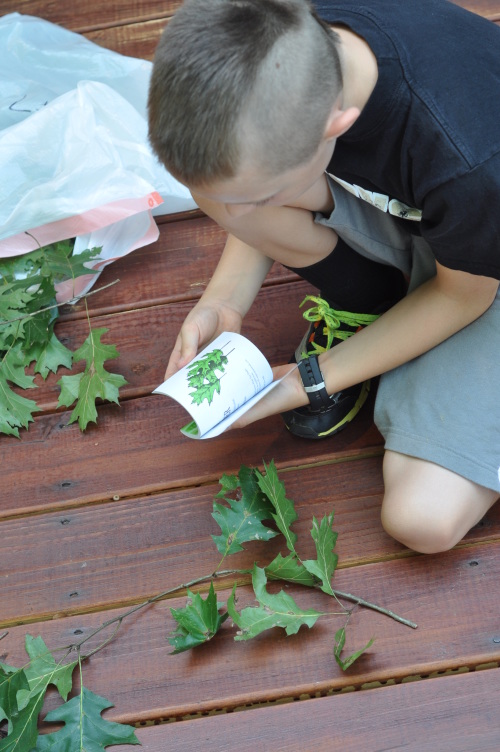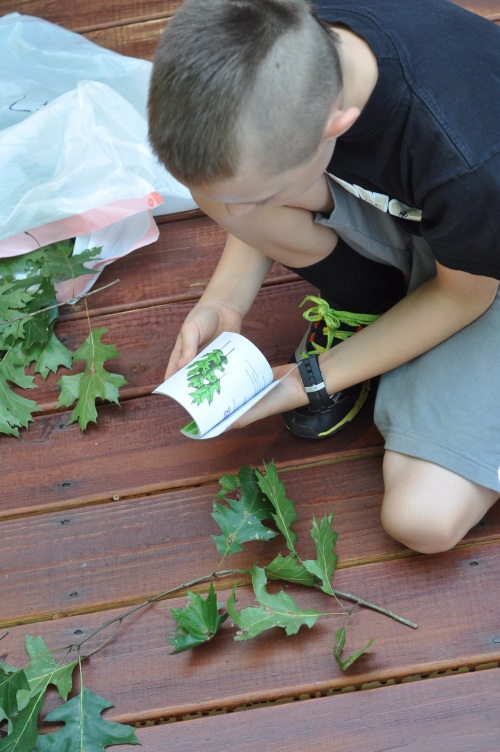 Dichotomous Key: a key used to identify a plant or animal in which each stage presents descriptions of two distinguishing characters, with a direction to another stage in the key, until the species is identified (source: dictionary.com) 
Using this key, you can identify a tree based on a series of characteristics. At the beginning of the book, you are presented with a couple of choices. You choose the one that best fits the leaves from the tree you are trying to identify. That leads you to another page with more 2 more choices. Again, you choose the one that best fits the leaves you have and continue choosing the characteristics until you have identified the tree.
It really is that simple.
But it is so fascinating. Using this guide, we noticed so much more about the leaves than we normally would.
What is included:
Small, pocket-sized guide that you could easily carry on a nature hike
Identifies 161 species that are native in the U.S. and Canada east of the Rocky Mountains
Questions and line drawings used to identify trees
How we use it in our home/what we like about this curriculum:
I can gather a selection of small tree branches for my students to identify using the guide. This helps in their reading, observation, and decision-making skills. They can then write about their findings in their nature notebook with a leaf rubbing.
When we are on a hike, we take it with us to identify unusual trees we see and/or to confirm our identification of leaves/trees that we find. Because this guide is small and easy to use, we can use it while we are on our hike.
We have used it to identify a tree that we can see from our schoolroom that we are watching through all the seasons. My son is illustrating the same tree each season in his nature notebook. And now he can include the correct identification of the tree along with his illustrations.
It is an inexpensive guide that can be used by children or adults.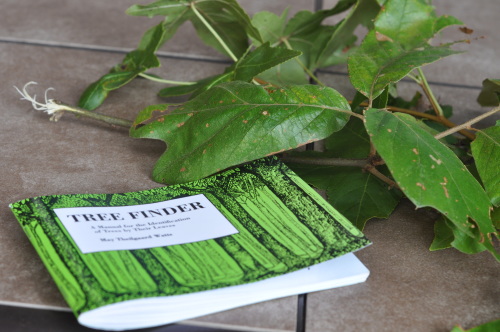 Tree Finder is available through Amazon 
and other book retailers. This particular guide is focused on trees located in the Eastern US and Canada, but there are other "Finders" available. Other "Finders" that are available include: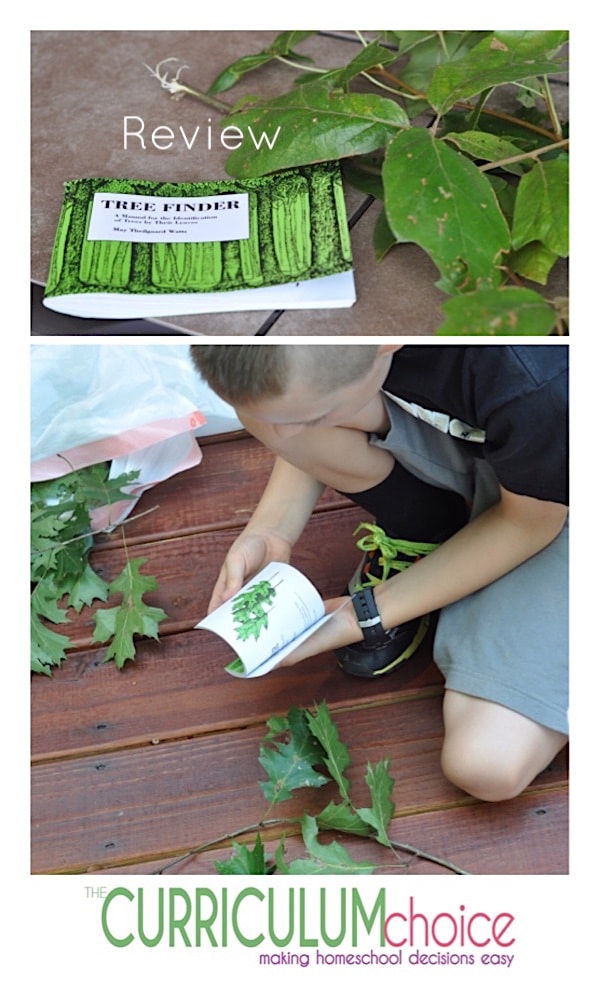 In summary:
We find this inexpensive little guide to be a handy addition to our nature studies and interest in identifying local plant life.
~ Written by Amy Matkovich who blogs at A Journey of Purpose about striving to live the life God has intended through homeschooling, living life simply, managing finances well, and parenting. She is passionate about homeschooling and encouraging families to boldly follow God's path for their lives. 
-originally published January 2015